All through June and July I told people I was pleasantly surprised by the mild Californian summer temperatures. I shrugged my shoulders when people asked how we lived without air conditioning. I slept with an extra blanket because I got cold at night and wore fur lined slipper boots in the mornings. And then August came.
August with its burning sun, stale air and sticky nights. Cooking is definitely not an option with our poorly insulated oven that heats the apartment to sauna temperatures.
So August has been a month of salads. And since there is only so much lettuce, cucumber and tomato that a person can eat, we have had to be a little more adventurous.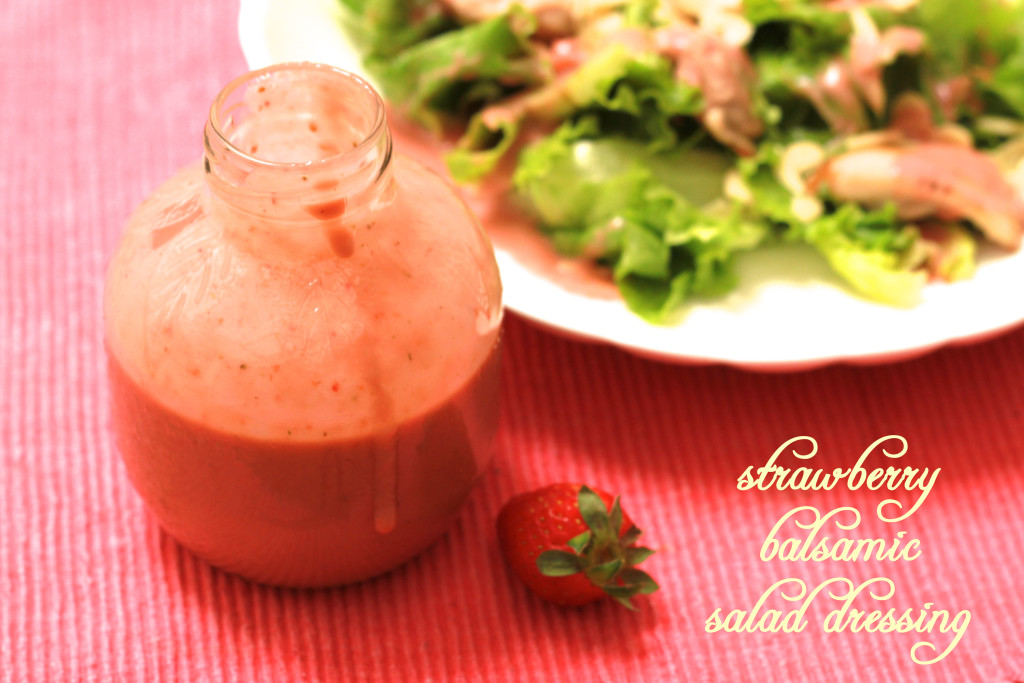 This strawberry balsamic salad dressing is quick and easy to make and makes even a simple salad taste interesting. Try it with salads made with cold chicken, candied nuts or soft cheese.


Strawberry Balsamic Dressing
Serves 4
Ingredients
2 tablespoons balsamic
1/4 cup plain yoghurt
2 tablespoon honey
1 tablespoon olive oil
1 cup strawberries
2 basil leaves
Directions
Place all ingredients in a food processor or blender and blend until smooth, about 30 seconds.
Recipe source: British Girl Bakes