4 Minute Buttercream Frosting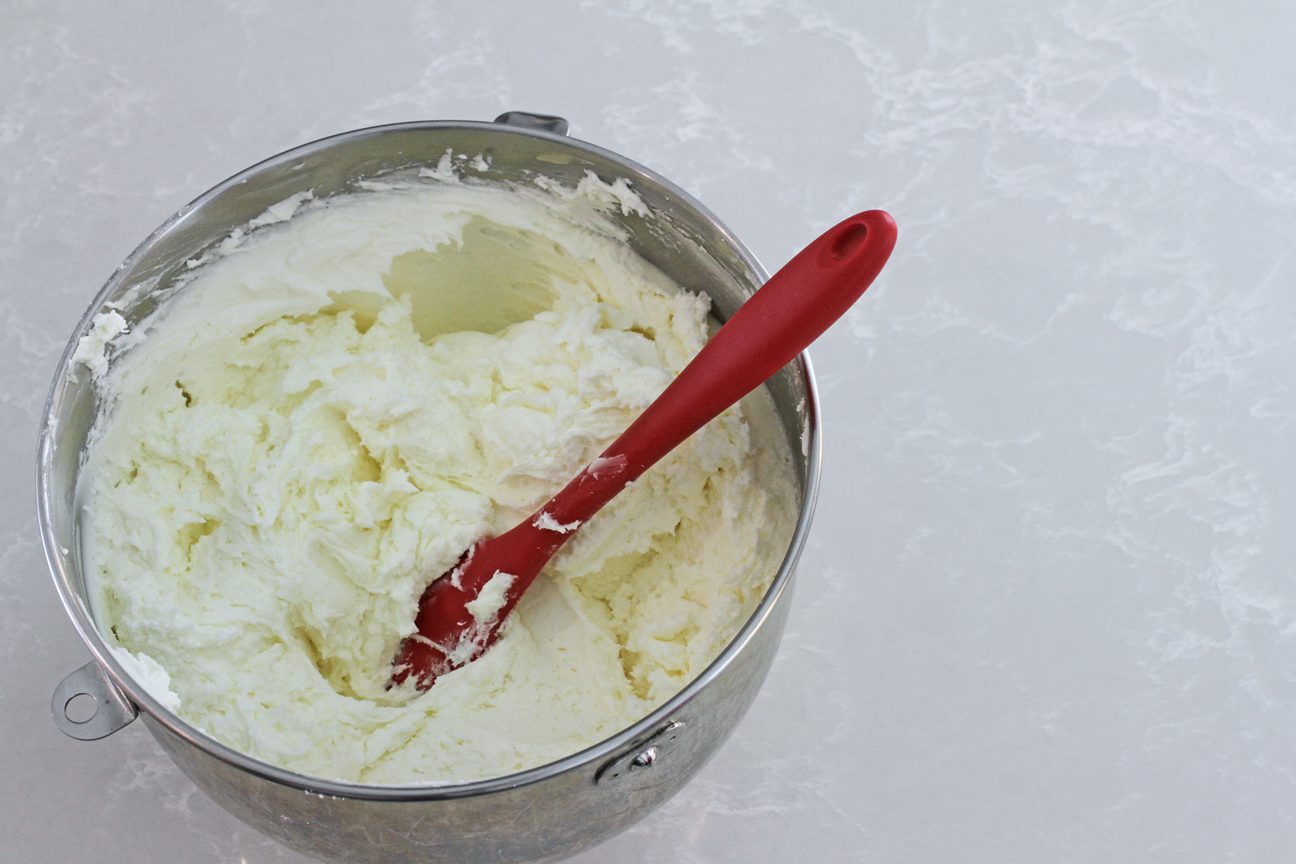 Emily
2021-03-13T08:52:59-08:00
If you live somewhere with hot summers, you'll be happy to hear that this is a great option for frosting cakes in high temperatures. I started out frosting cakes in a sweltering hot garage and used this recipe as it's written with no problems but there is a substitute you can use and there are a few simple things you can do to make it even more stable in hot weather.
First, refrigerate your cake before and after frosting it. Having cold cake layers makes them firmer and easier to frost and after frosting your cake, putting it in the fridge will allow the frosting to firm up and set. If you're adding decorations like icing sheets, piping with a 1M tip, or edible gold details or toppers like chocolate sails, keeping the cake in the fridge will make sure the decorations hold their shape.
To transport the cake, I recommend leaving it in the fridge until you put it in your car because when they're cold, the cake, frosting and decorations will be most resilient to vibrations and sudden movements on the journey.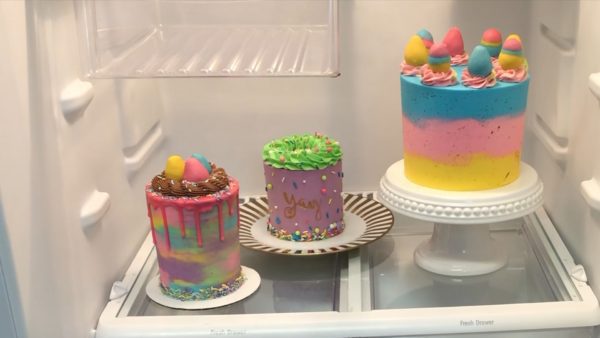 After all of the work you put into baking, frosting and decorating your cake, you'll want to make sure it tastes perfect! Cakes taste best when they're at room temperature so I take my cakes out of the fridge 2-4 hours before serving them, depending on the size of the cake. For example, I would take a mini 4″ cake out of the fridge just 2 hours before serving but a 10″ cake would need closer to 4 hours to come to room temperature. That time window gives the cake long enough to reach room temperature even in the very middle, but it's also a short enough amount of time that the decorations on the cake won't disfigure or melt.
If you're going to serve a cake in the heat, for example, outside in summer, I would suggest keeping the cake in the fridge for as long as possible and then finding a place in the shade to display it, with a breeze or fan if possible.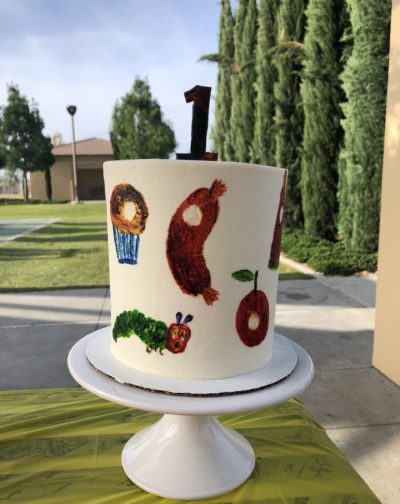 To make the frosting even more stable in heat you can substitute half of the butter with vegetable shortening like Crisco or Trex, which resists the heat better than butter does. This will change the flavour of the buttercream slightly so you can add a teaspoon of artificial vanilla essence to take away any hint of shortening. Add the artificial essence as well as the real vanilla extract already listed in the recipe. I don't know why this works so well but I discovered this unique characteristic of artificial vanilla during years of cake decorating in Costa Rica, where the heat in summer was sometimes extreme.
You can store this buttercream in an airtight container or a bowl covered tightly with cling film or saran wrap, or even in a ziplock bag. It will be fine for 2-3 days at room temperature, for a week in the fridge, or for a month in the freezer. If you freeze it, take it out about 3 hours before you use it so that it comes to room temperature. Refrigerated buttercream will take about an hour to come to room temperature. You'll need to stir the buttercream a few times to get rid of any air bubbles and if there are still any cold, hard chunks of buttercream, cover the bowl again and leave it for another hour.
If you have more questions about buttercream, I answer the 25 most commonly asked questions about buttercream here. To learn all about how to make, troubleshoot, colour, store, and use buttercream, check out my Basics of Buttercream online course.