Following current cake trends or starting your own can grow your cake business AND your following on social media. Let's look at how to start and spot cake trends by seeing what types of styles or designs are always popular, however you tweak them to make them your own.
If you prefer to watch a video of this tutorial, scroll to the bottom of the page.
#1 Anything that drips
Dripsare an almost guaranteed success. They started a few years ago, where chocolate ganache or a pouring consistency is "dripped" around the top edge of a cake using a spoon, offset spatula or squeezy bottle. Drip cakes quickly turned into a huge trend with drips of every colour appearing on cakes around the world.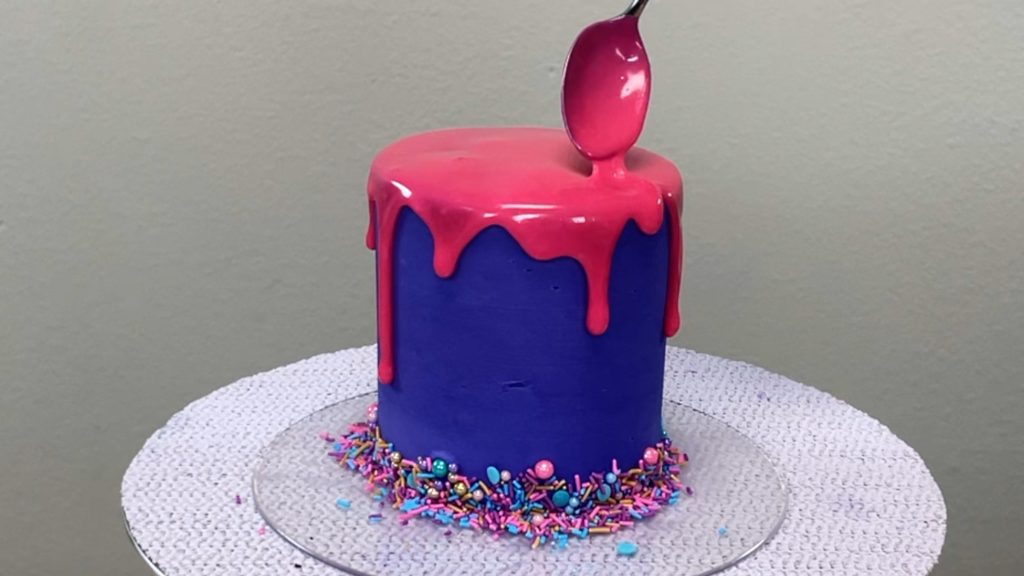 The simple drip developed into the mirror cake, where you pour coloured mixtures onto a cake and as the liquid floods and drips down the cake you'll see beautiful colours and patterns emerge.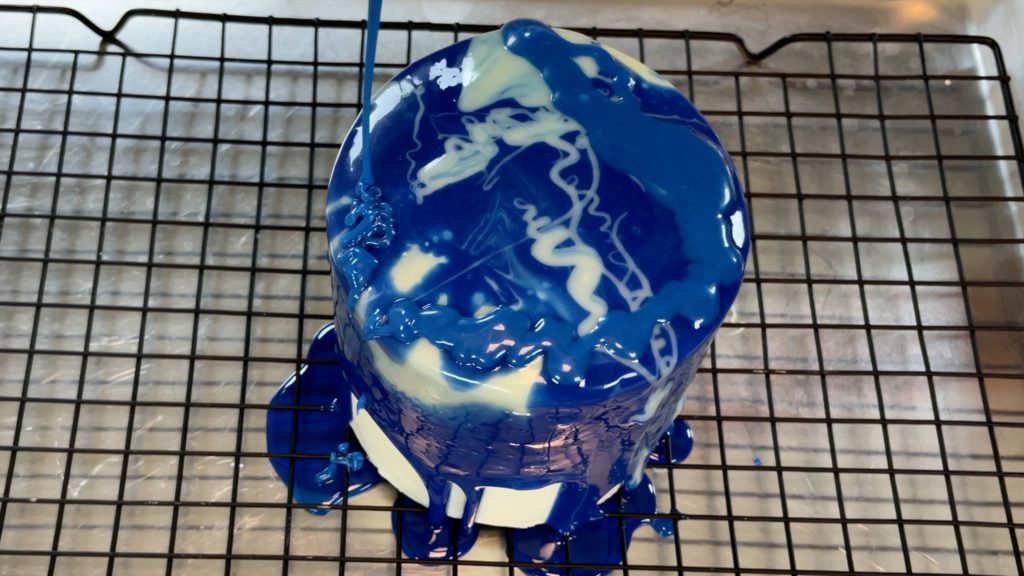 Tsunami cakes are the most recent variation of the drip trend, where you frost and chill a cake and then push a ring of acetate or a cookie cutter down onto the top. These were initially done with doll cakes but the trend works for all sorts of cakes like this Christmas tree cake! Pour ganache into the ring and sprinkles or glitter if you like, and when you serve the cake you lift it up to let the drip spill down!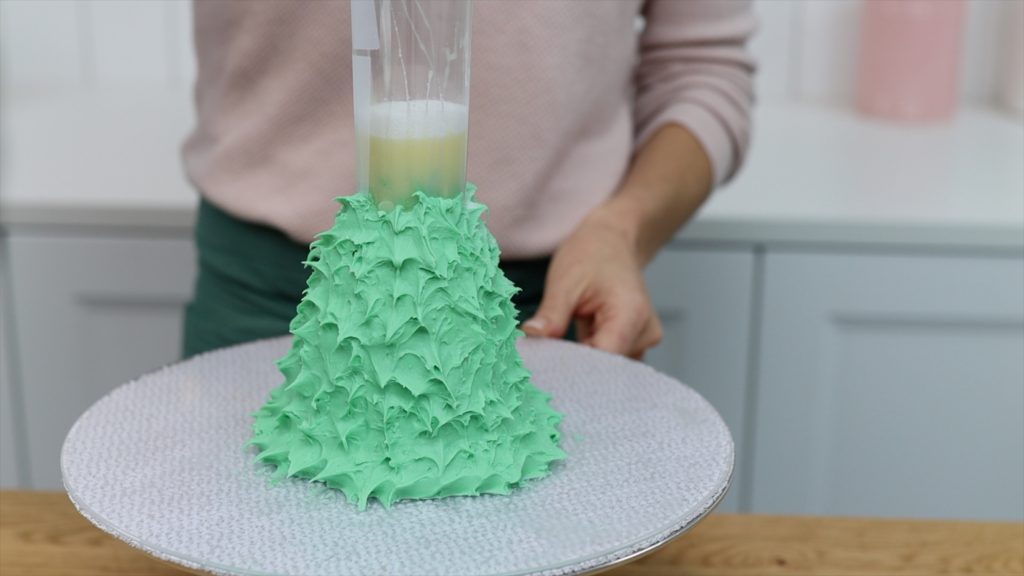 Any kind of drip is satisfying to watch and it's easy to do if you get the right consistency of the drip so it's not rushing down the cake all of the way to the bottom but it's also not so thick it gets stuck and doesn't actually drip. To adjust the consistency of the drip, add more or less cream and always make sure the cake is chilled and the drip is at room temperature.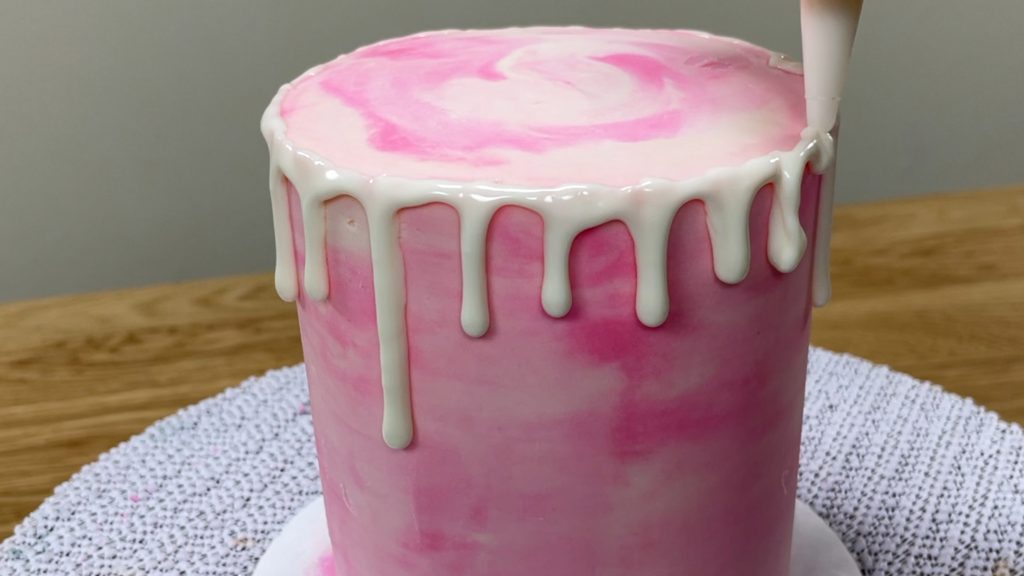 #2 Explosions
Explosions are almost another recipe for success – remember those sprinkle explosions or piñata cakes with candy or sprinkles spilling out when you cut them?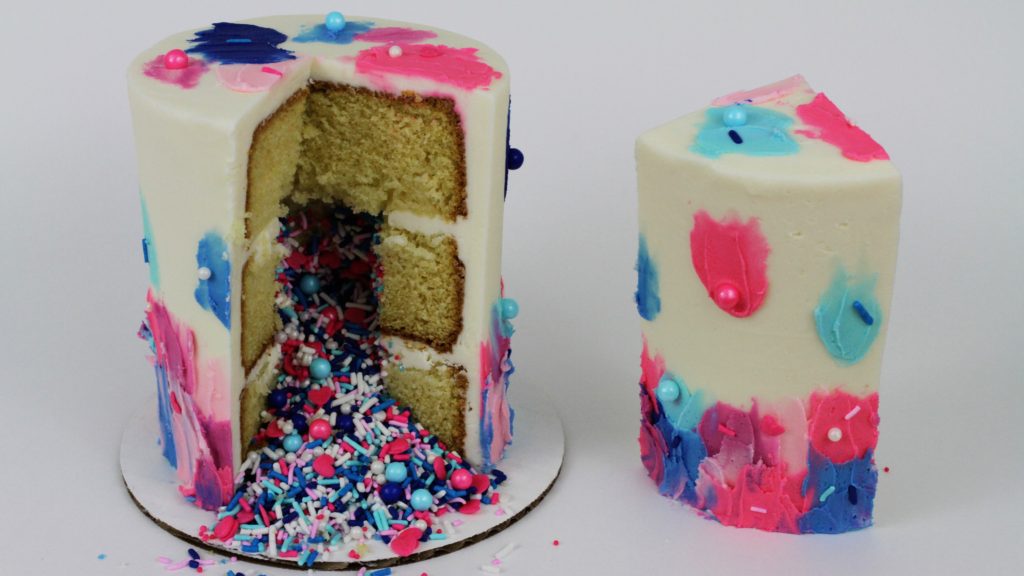 Recently the hot chocolate bomb trend took over, where two chocolate halves of a sphere were filled with hot chocolate powder and marshmallows to explode within a mud of hot chocolate.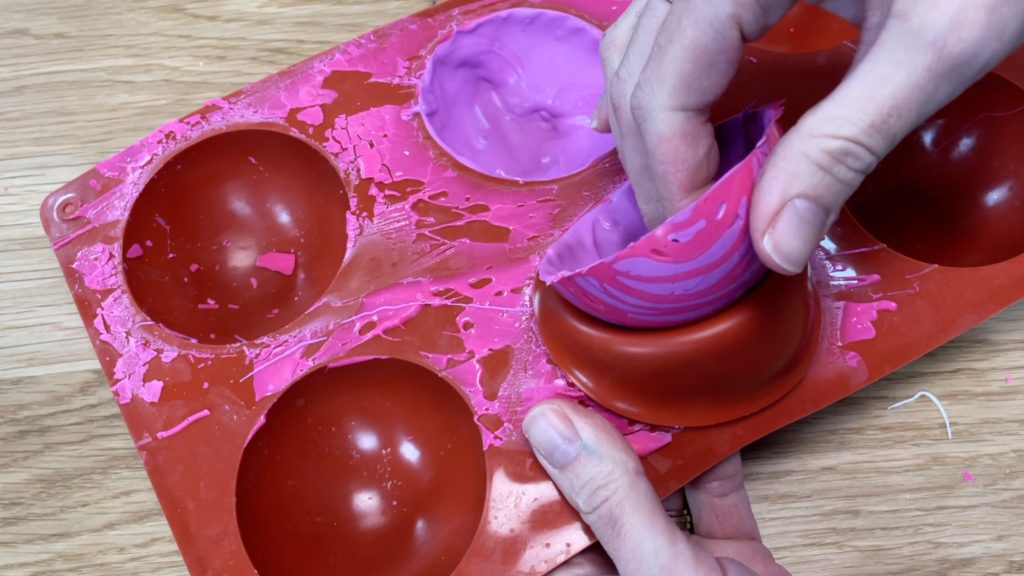 Although these started out as a novelty gift idea, it's been an exciting trend to watch as bakers get incredibly creative and make all sorts of variations of these. They can also be used as eye-catching cake toppers.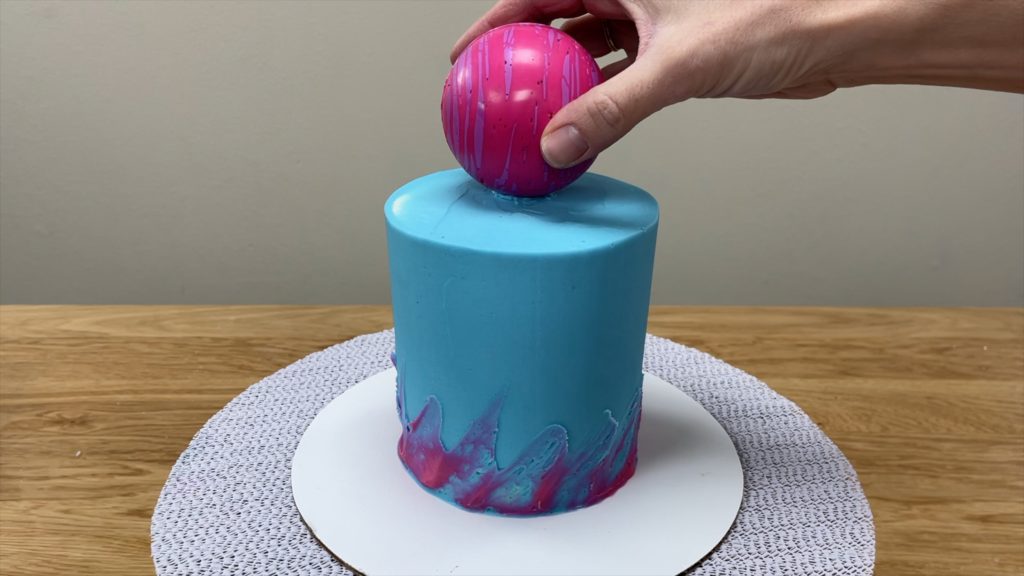 Round hot chocolate bombs morphed into these breakable hearts with fun fillings inside, which can also be used as cake toppers. To piggyback on this trend, just keep in mind that any cake or cake decoration that looks pretty but has a surprise inside is likely to trend.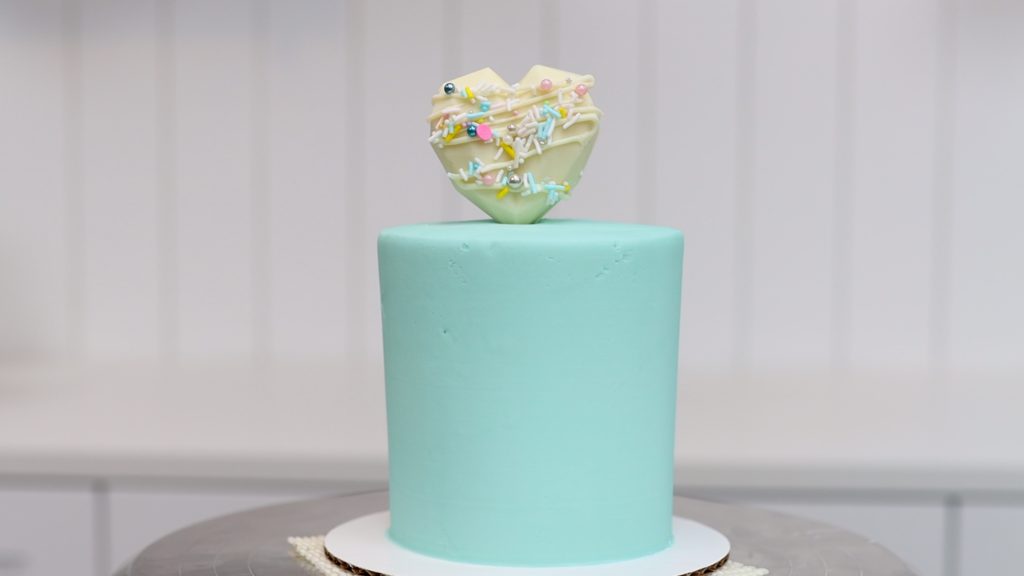 #3 Sprinkle placement
Sprinkle have been popular for a few years now but instead of casually sprinkling them onto cakes, unique sprinkle placements have become very trendy. Sprinkles can be used for borders around the bottom of cakes or scattered onto melted chocolate to make sprinkled chocolate cake toppers but since then, more intricate designs have become trendy.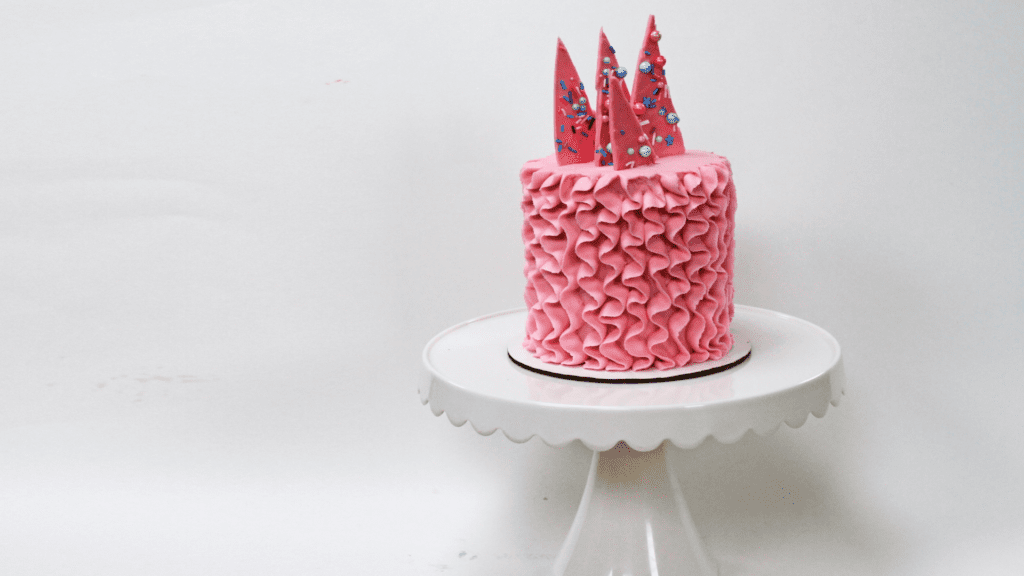 Sprinkles can be pressed one by one into drips to make sprinkle drips, pressed into specific areas of stencil designs, or even held against a stencil to create designs on cakes made entirely of sprinkles, used to cover up the join on half and half cakes, to create quick and easy stripes… the possibilities are endless!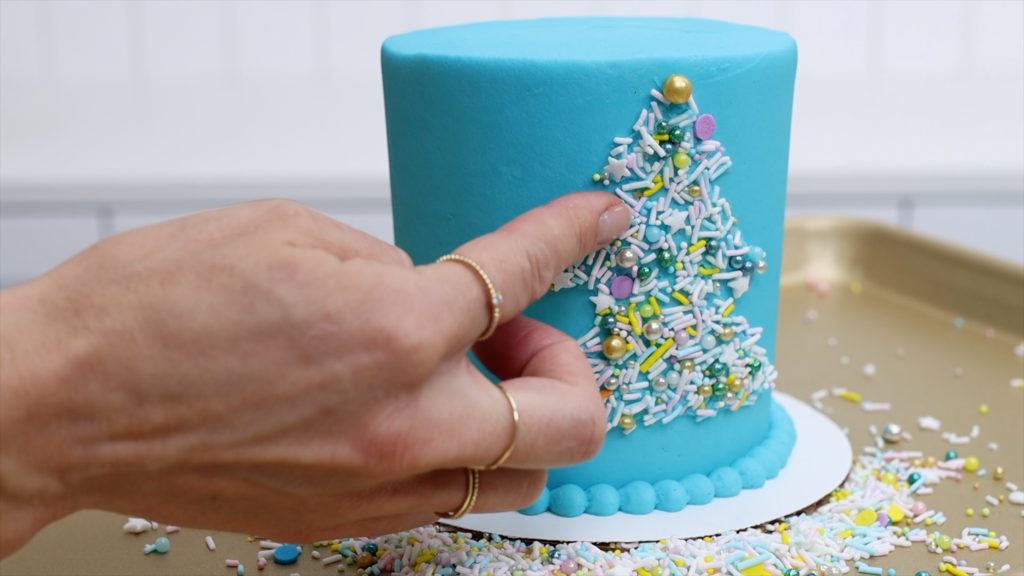 Sprinkle placement can be time consuming so anything unique but not too complicated to achieve is bound to catch on!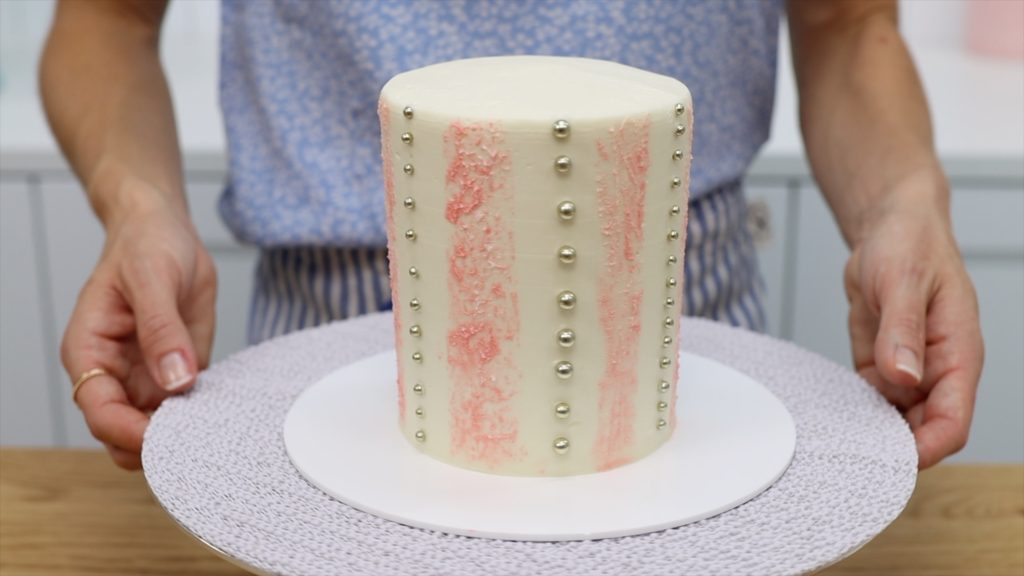 #4 Colours and combinations
Lots of cake designs are eye-catching but certain colours and colour combinations are particularly attention-drawing. Black and red are the most striking because they're so dramatic and also notoriously tricky to achieve.
Gold always gets a great reaction because it's surprising to see metallics on things that are edible. Edible gold can be used to highlight details, like brushing the edges of buttercream flowers, or you can cover an entire cake with gold luster dust to make it really shine!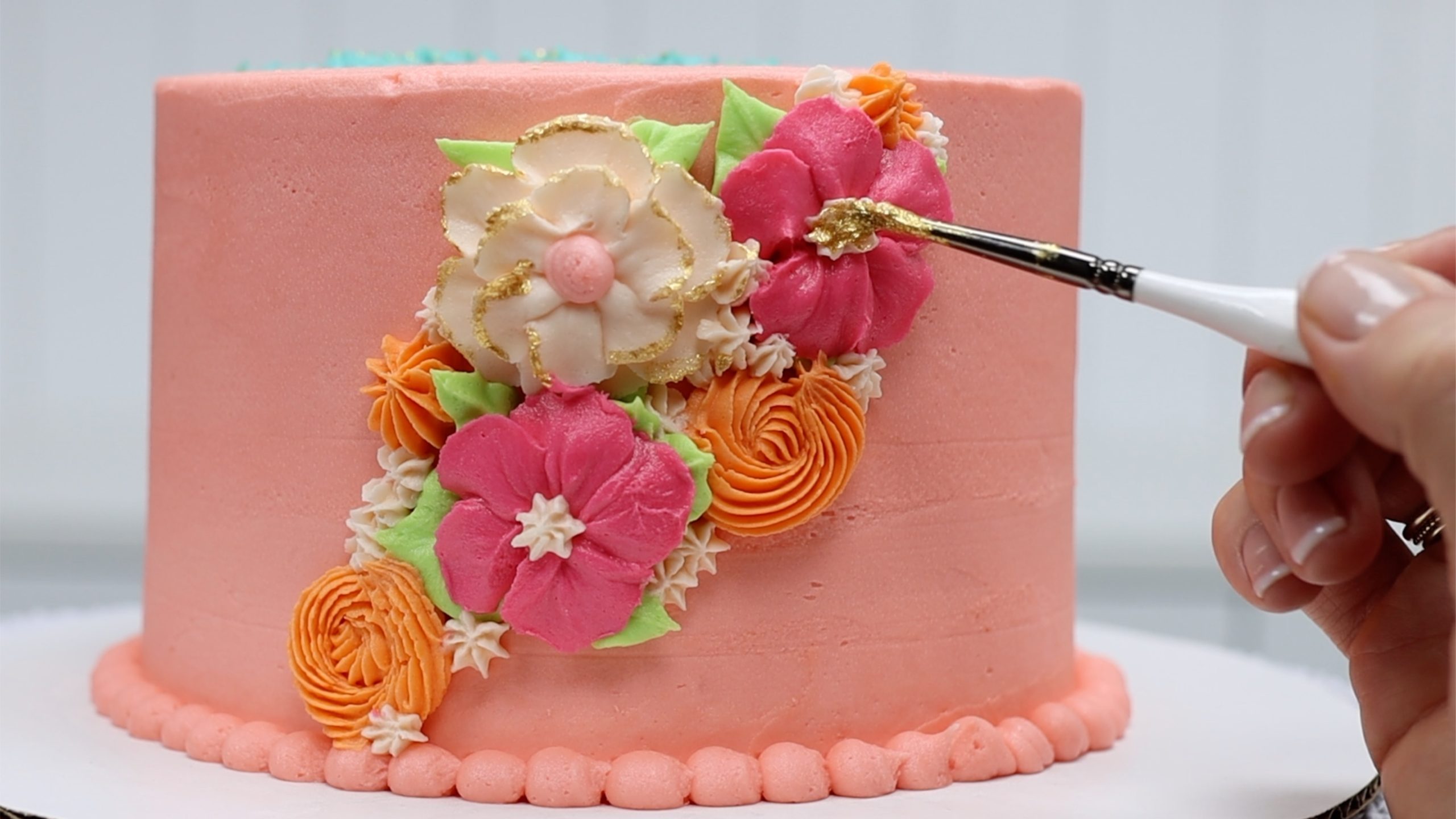 Any bold colour will be eye-catching like hot pink or dark purple, especially when it's paired with contrasting colours like purple with orange.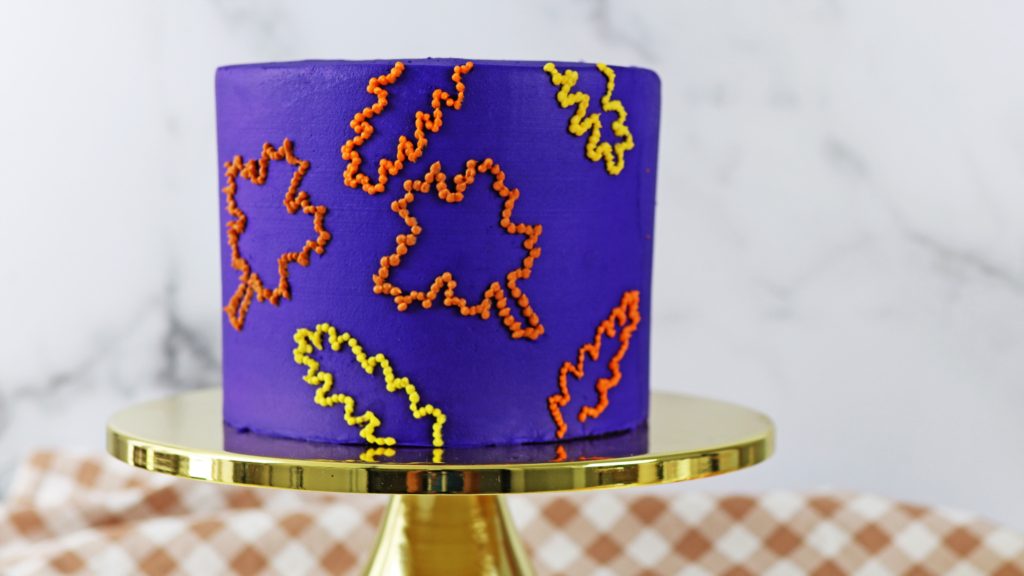 Any colour combination that isn't typical for a season or holiday is likely to trend, like using pink and orange instead of black and orange for Halloween. Using pink for Christmas is a pleasant break from the expected red and green colour scheme.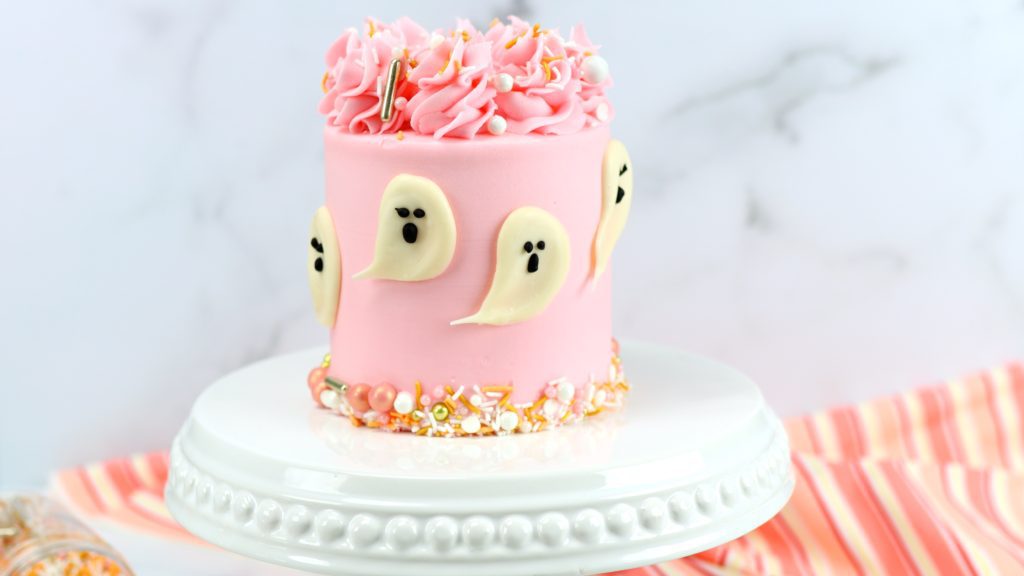 #5 Everything rainbow
Everything rainbow seems to become a trend and cakes are no exception! Tint the layers inside a cake, or use rainbow colored filling between the layers, and rainbow coloured frosting is always a hit.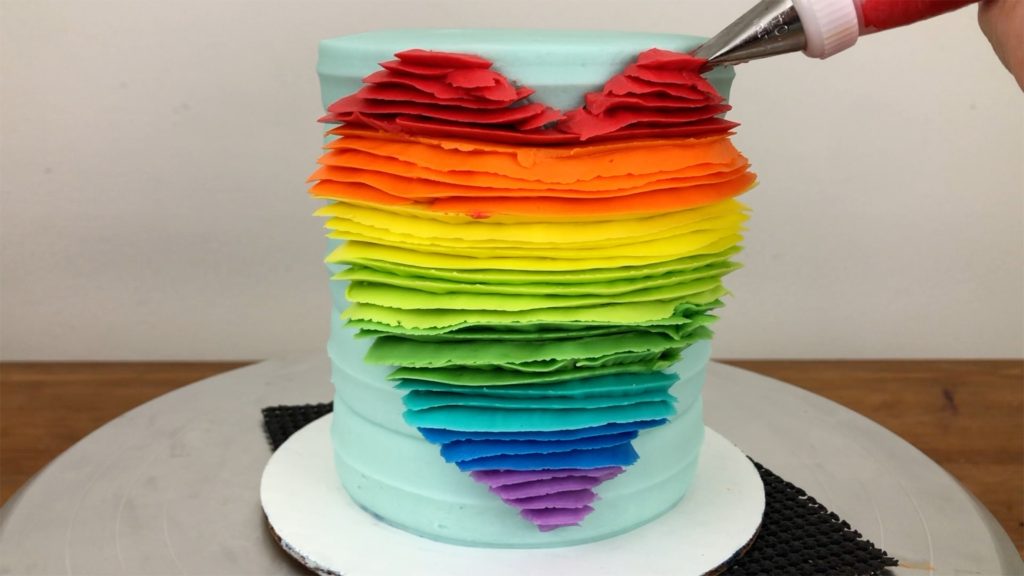 Rainbow swirls on top of cakes, rainbow cake toppers… basically whatever cake design or decoration you think of, doing it in rainbow colours will exaggerate the reaction!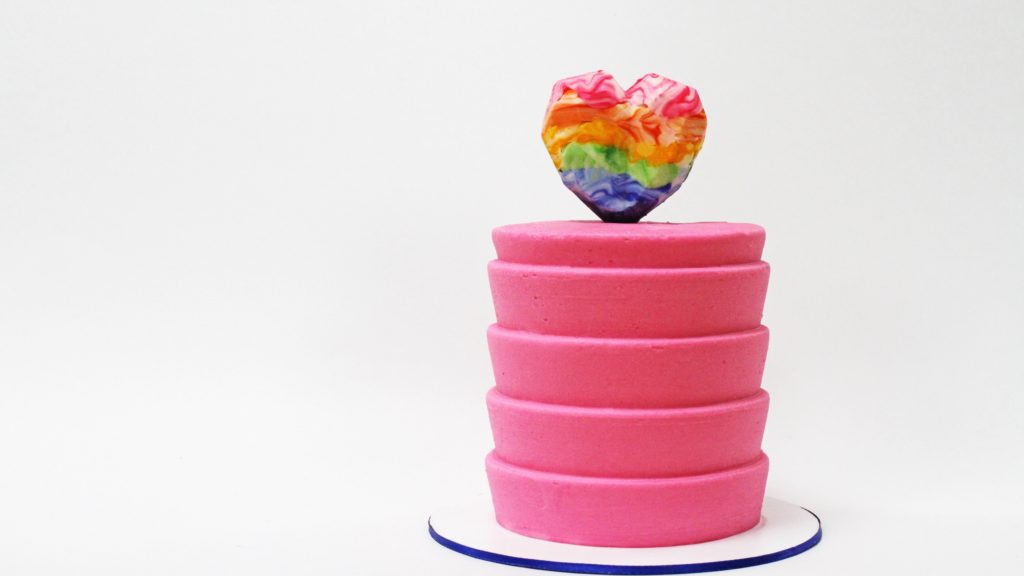 #6 Keep it simple
A key factor in whether something trends or not is how easy it is for other cake decorators to do. Jelly island cakes are amazing to look out but incredibly fiddly and time consuming to make so thats a trend that never really took off.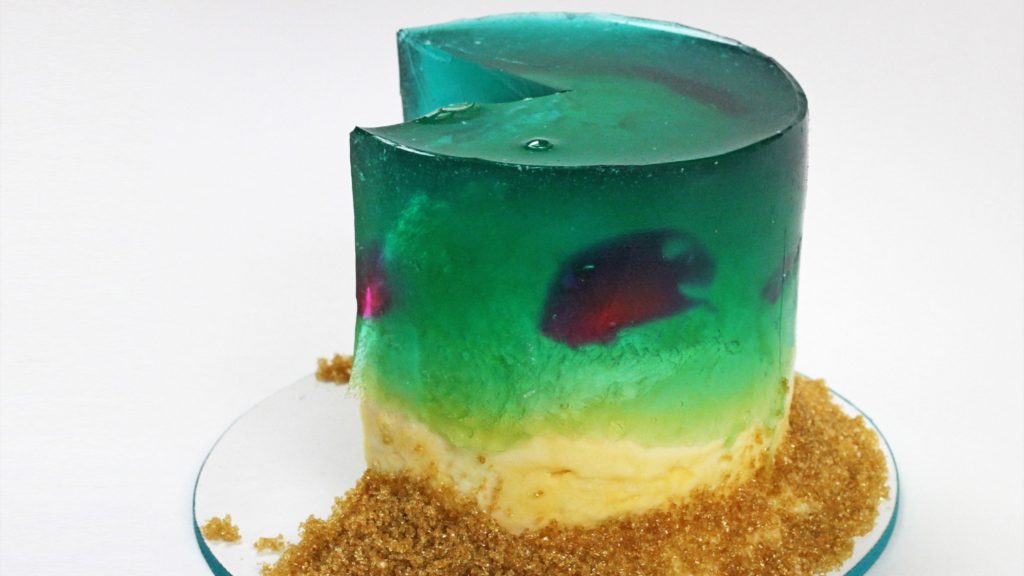 Same with half and half cakes, where you have to make two flavours of cake and two flavours of frosting AND two types of decorations.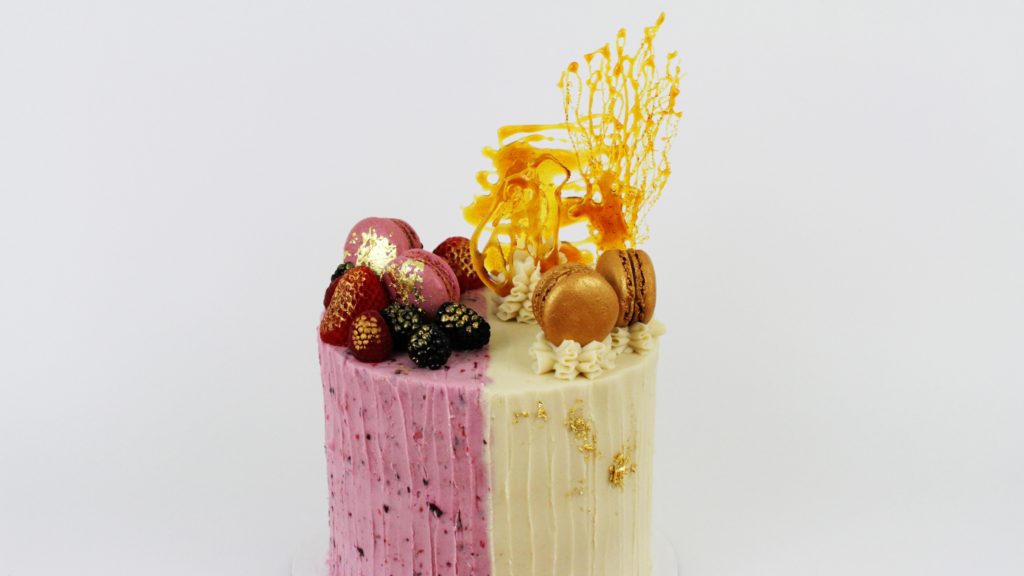 Compare that to unicorn cakes, which were trending for a long time because they're SO easy: a simple round cake, lots of swirly rosettes, and a few easy fondant details – very manageable, even for beginners.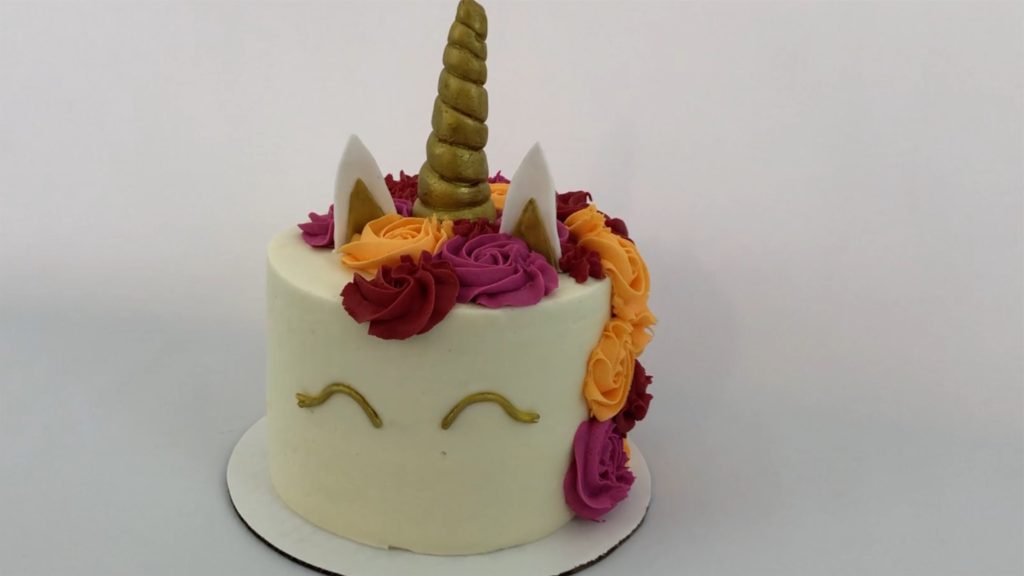 These rosette cakeswere a huge trend for the same reason: they're easy! Piping roses petal by petal is much more time consuming and requires a flower nail, which not everyone has. Rosette cakes are simple and the only tool you need is a star tip like a 1M, which every cake decorator has.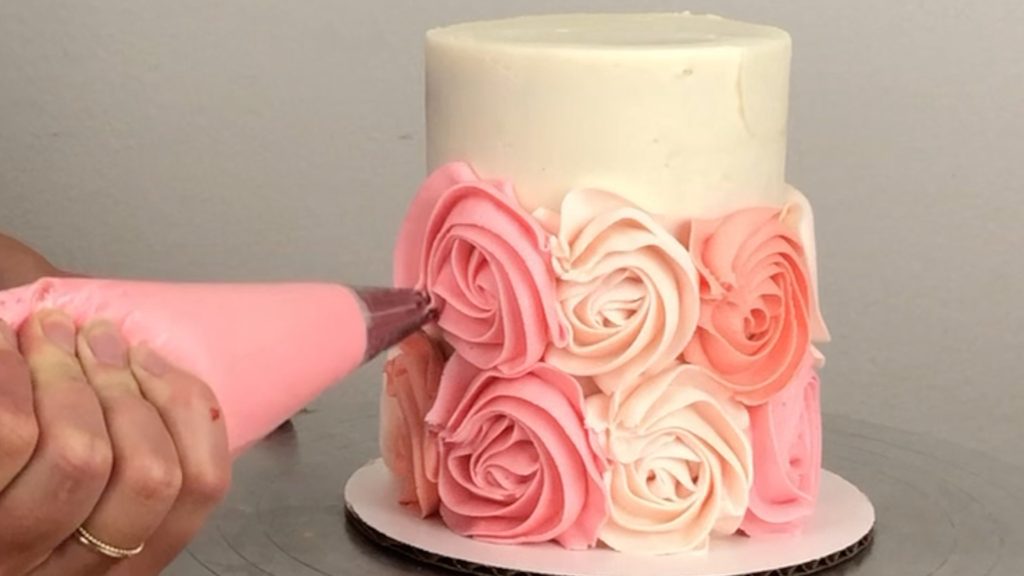 I made this porch cake thinking they might trend because they're so much easier to make than a gingerbread house… we'll see what happens!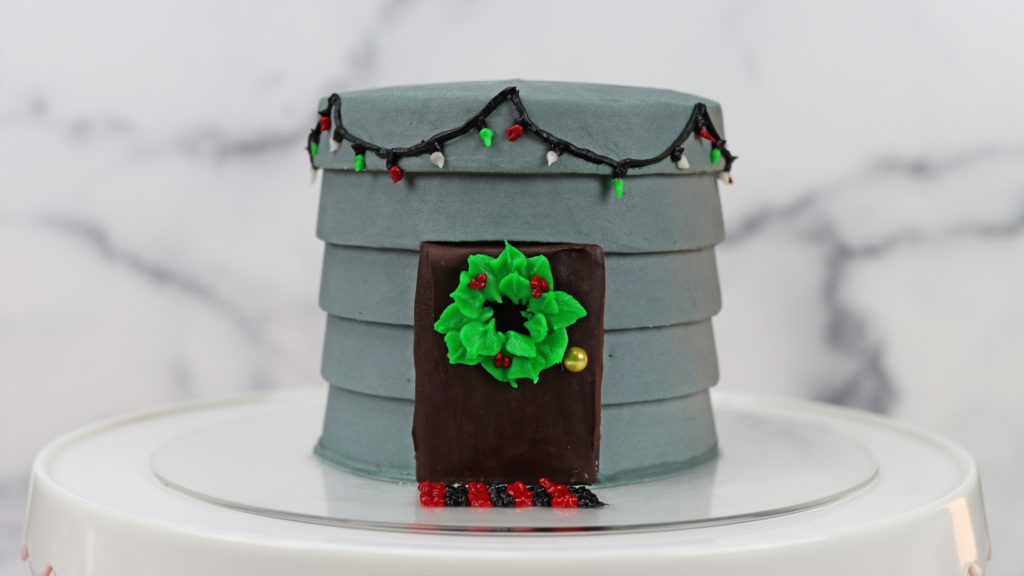 #7 Achievable by home bakers
Another reason cakes will be copied and start to trend is that the technique or recipe is achievable by home bakers, not just decorators working in bakeries. Sugar lollipops make fun cake toppers and they're much easier to make than isomalt cake toppers, which require an unusual and expensive ingredient and also quite a bit of practice.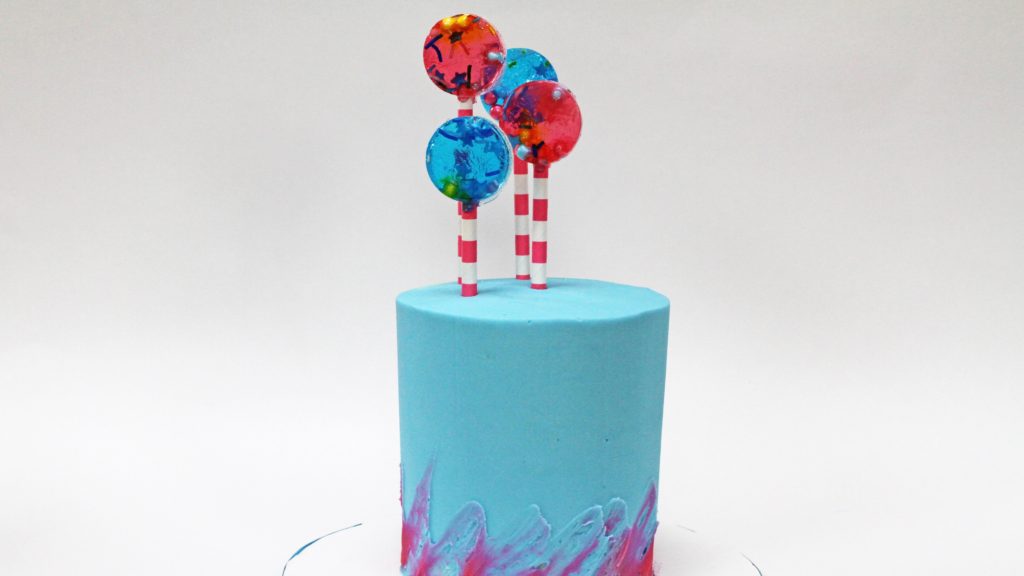 Meringue pops are made with egg whites and sugar, very simple, and the technique for piping them is the same and making rosettes on a cake so anything who's done that, can follow a recipe for meringue pops to use as cake toppers.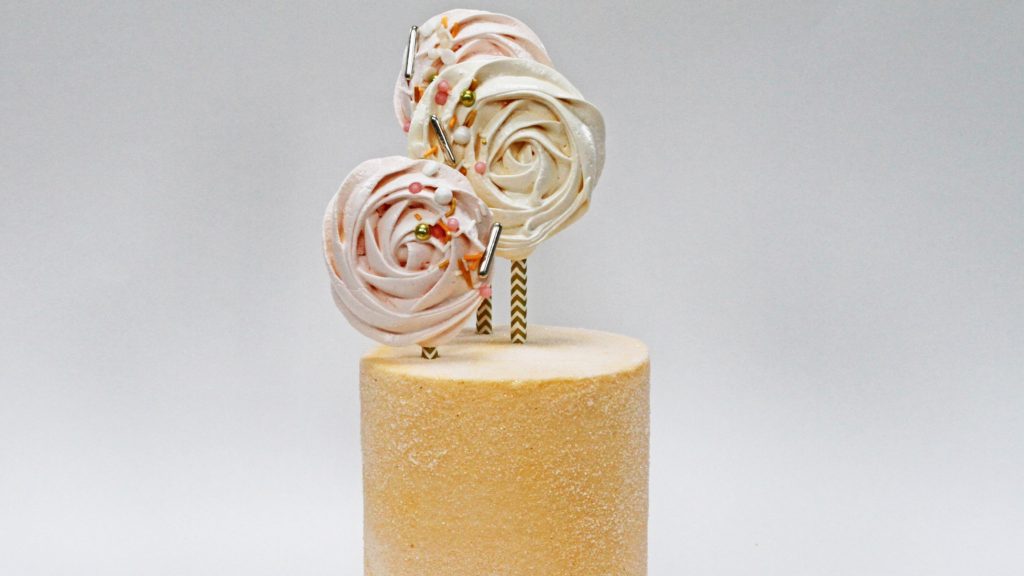 Buttercream transfers are starting to trend now, popping up all over Instagram, and it's because they're a simple, home baker friendly way to create intricate detailed designs without needing to buy an edible printer or any other fancy tools.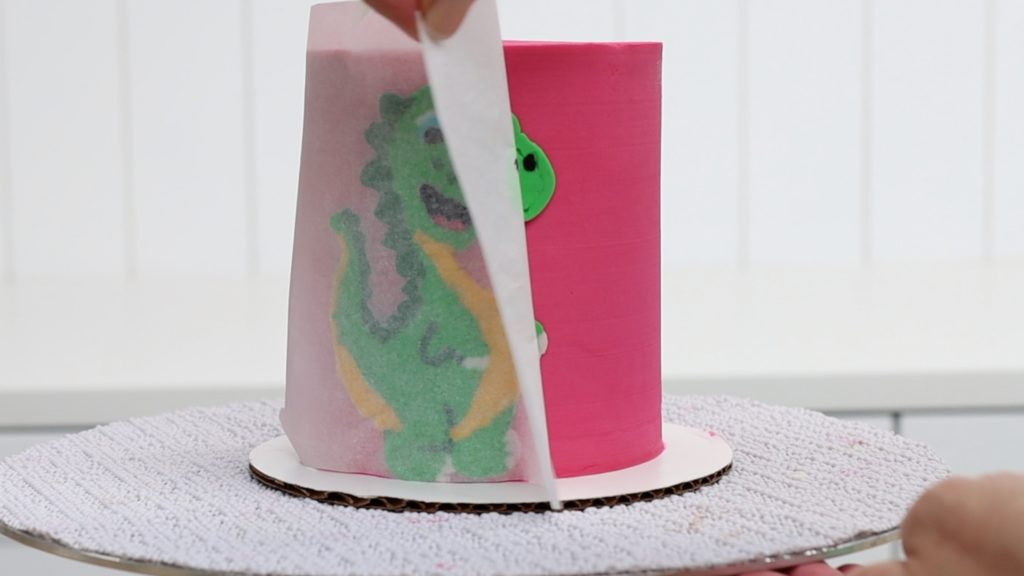 #8 Mysterious cakes
Cakes that make you wonder "HOW?" are usually picked up quickly by fellow cake decorators and mimicked around the world with different variations appearing as each person puts their own spin on it.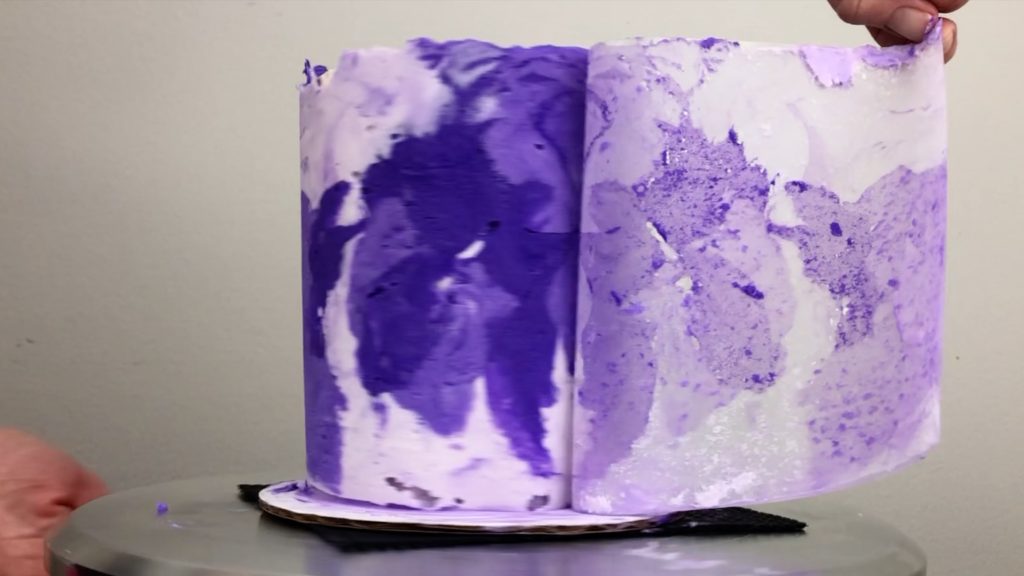 Examples of this are striped cakes, which seem impossible to make so perfect with just buttercream, and the marble effect which is also mysteriously achieved with buttercream, and the dramatic effect of the fault line cakes.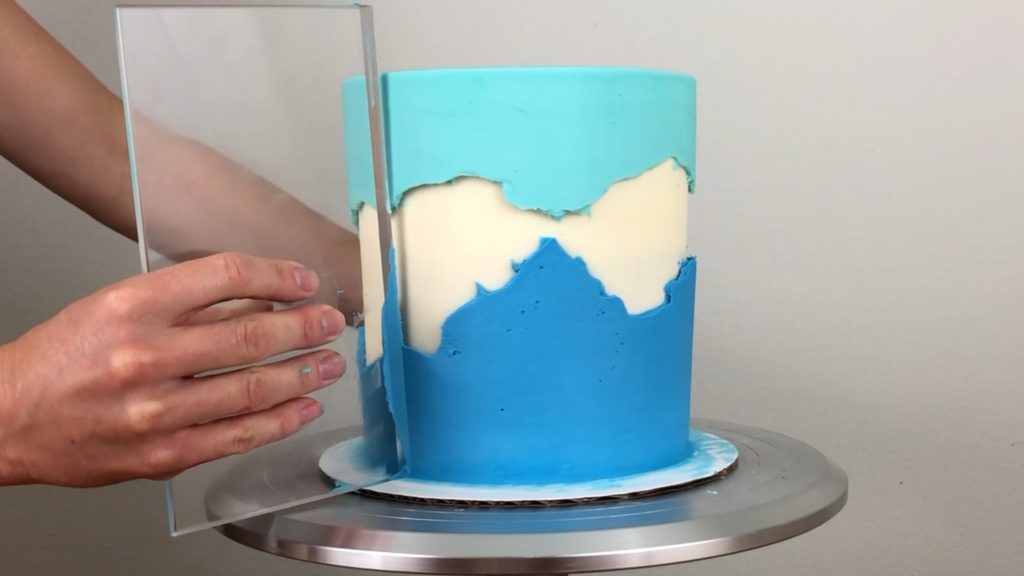 Cakes that look like they've been carved are always an attention-grabber, and the frosting on this actually has been carved! I teach all of these techniques and designs and styles on my online cake school.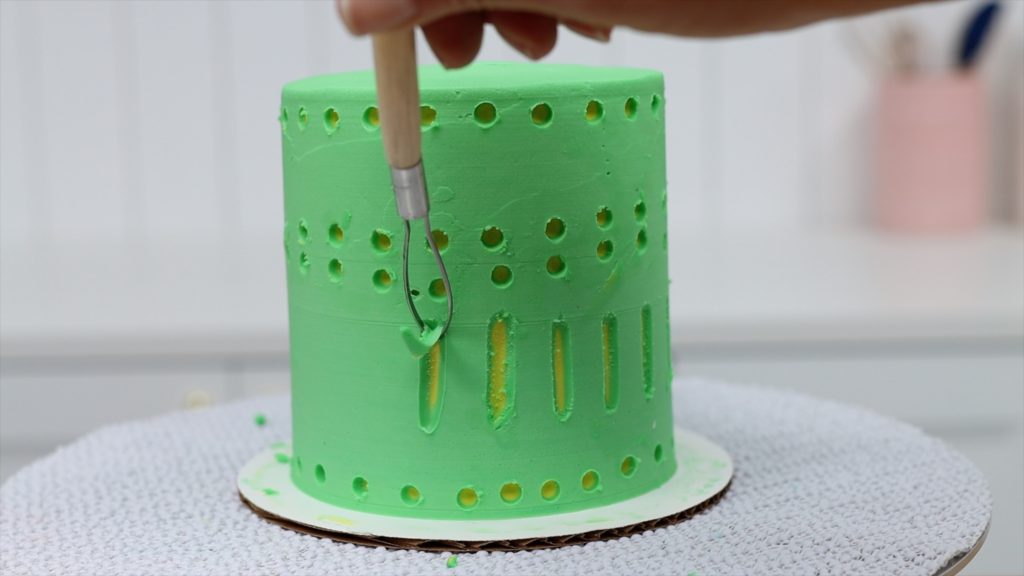 #9 High demand
An important reason why cakes trend is thats there is an actual demand for them. Why? Because usually, the people who are starting trends are people who make cakes to sell to customers so the designs or techniques or styles are going to be ones that people have ordered.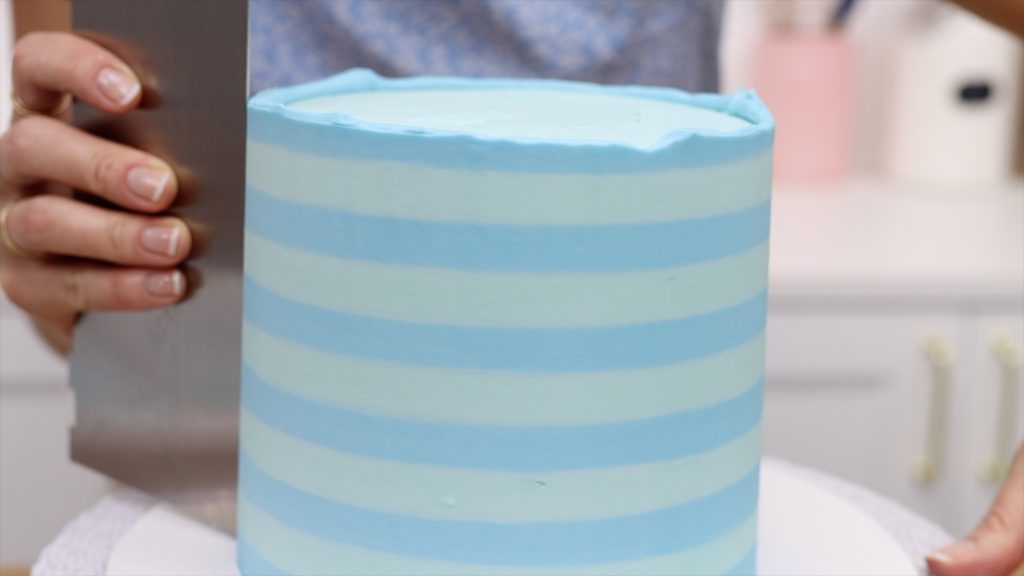 Number cakes work for literally any age so are great for every birthday celebration and striped cakes and drip cakes are versatile styles that work for any occasion.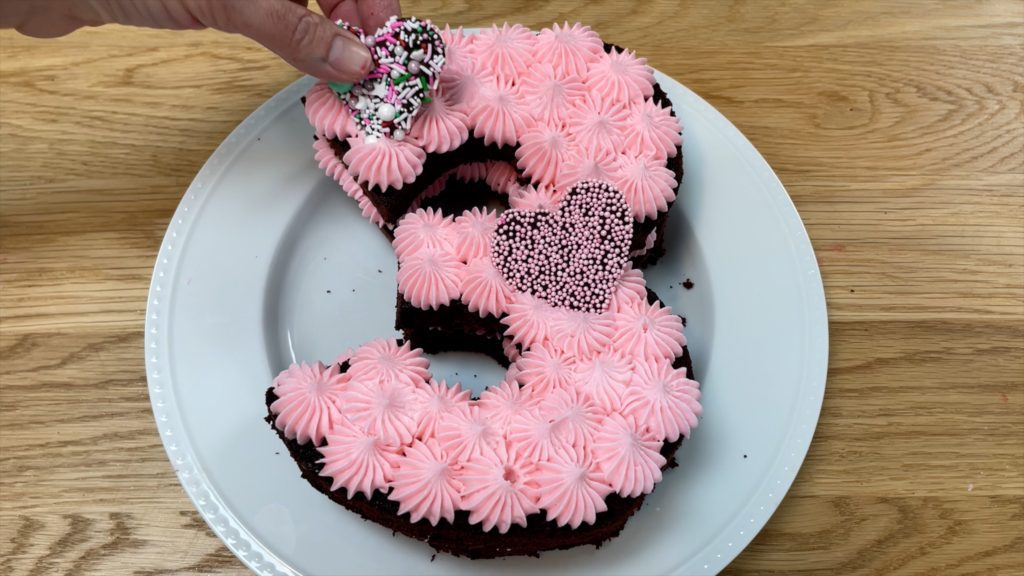 Compare that to, say, a cake with piped beads made for a 50s themed party or a poker themed cake. Those are very particular themes that aren't in high demand so they're not a likely design to trend.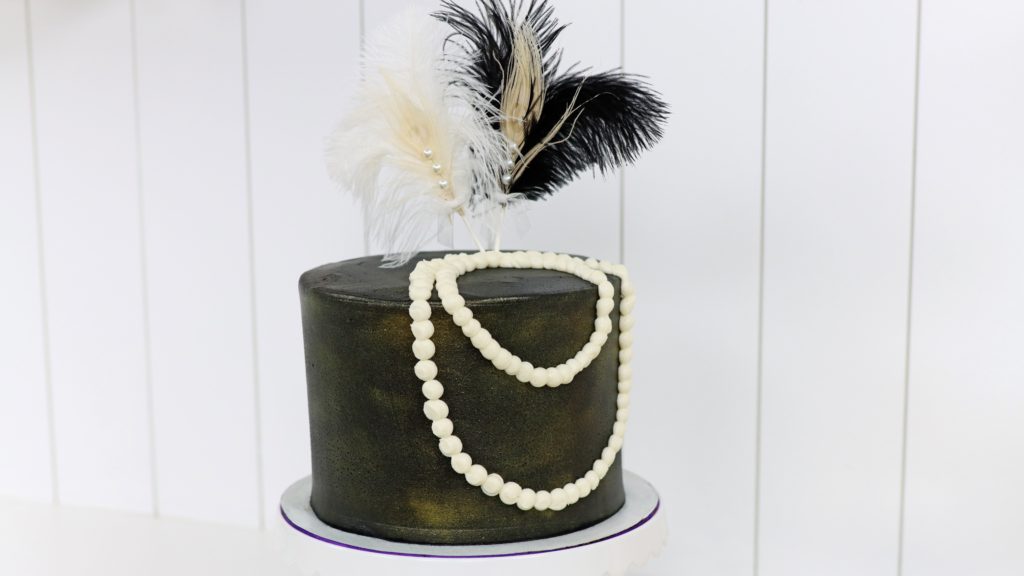 #10 Not-too-accessible ingredients
Cakes decorated with chocolate covered malt balls or any other easily found candy or ingredient might trend but using materials that aren't super accessible adds a WOW factor to the cake and makes it more likely to trend.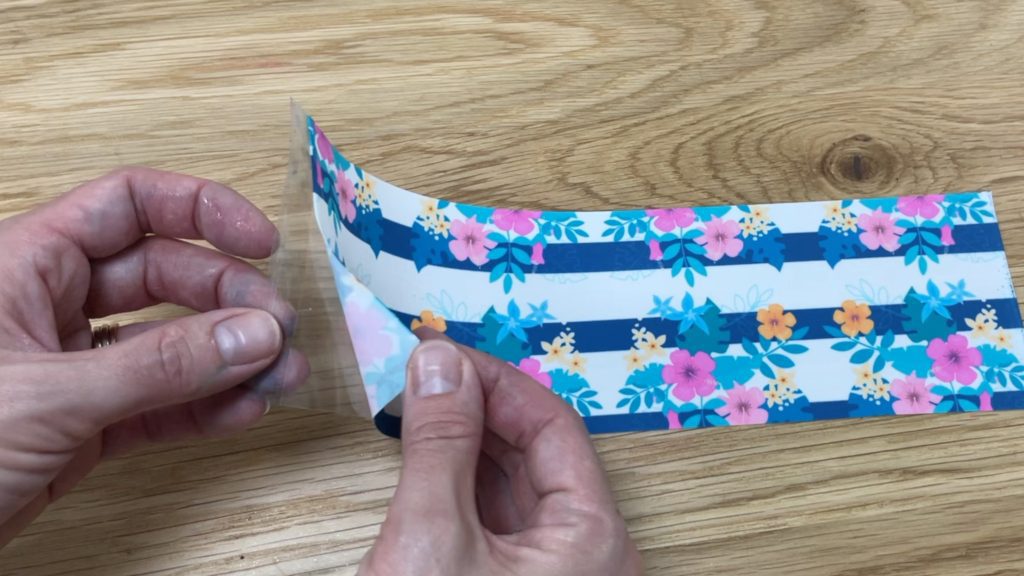 Icing sheets are printed with gorgeous edible designs and they can be ordered online but can't be found in your local supermarket or grocery store, making these cakes more elusive and mysterious because unless you know about icing sheets, you would never guess what was used to achieve this effect. Wafer paper, gold dust and edible glitters are other examples of this.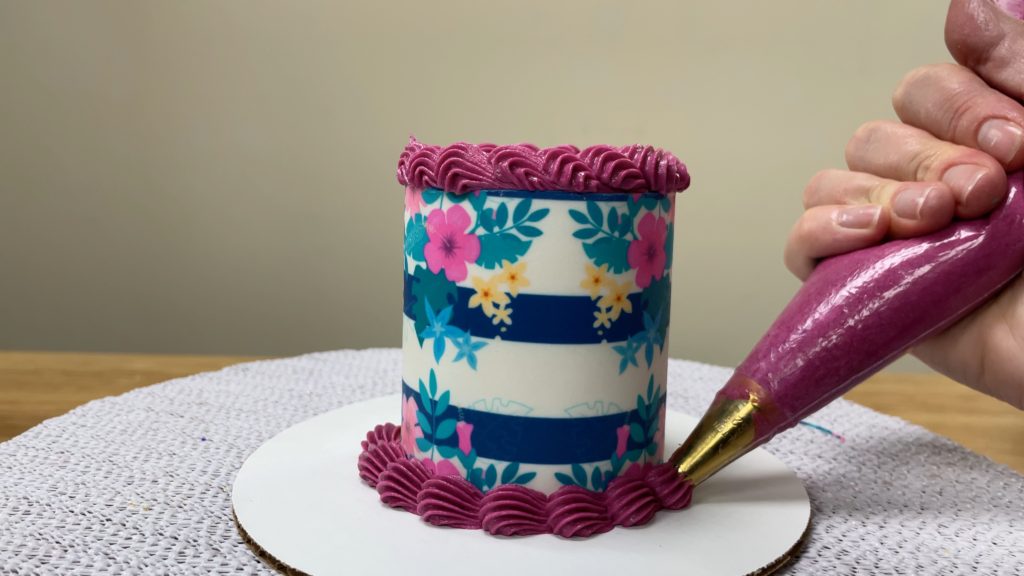 So if you want to start a trend or choose one of the designs or techniques you've seen to put your own spin on, choosing something that falls within one of these 10 categories will increase your chance of creating a popular cake, getting more cake orders, and blowing up on social media!
Check out my online cake school for LOTS of courses to take your cake decorating skills to the next level with hundreds of designs and techniques to learn!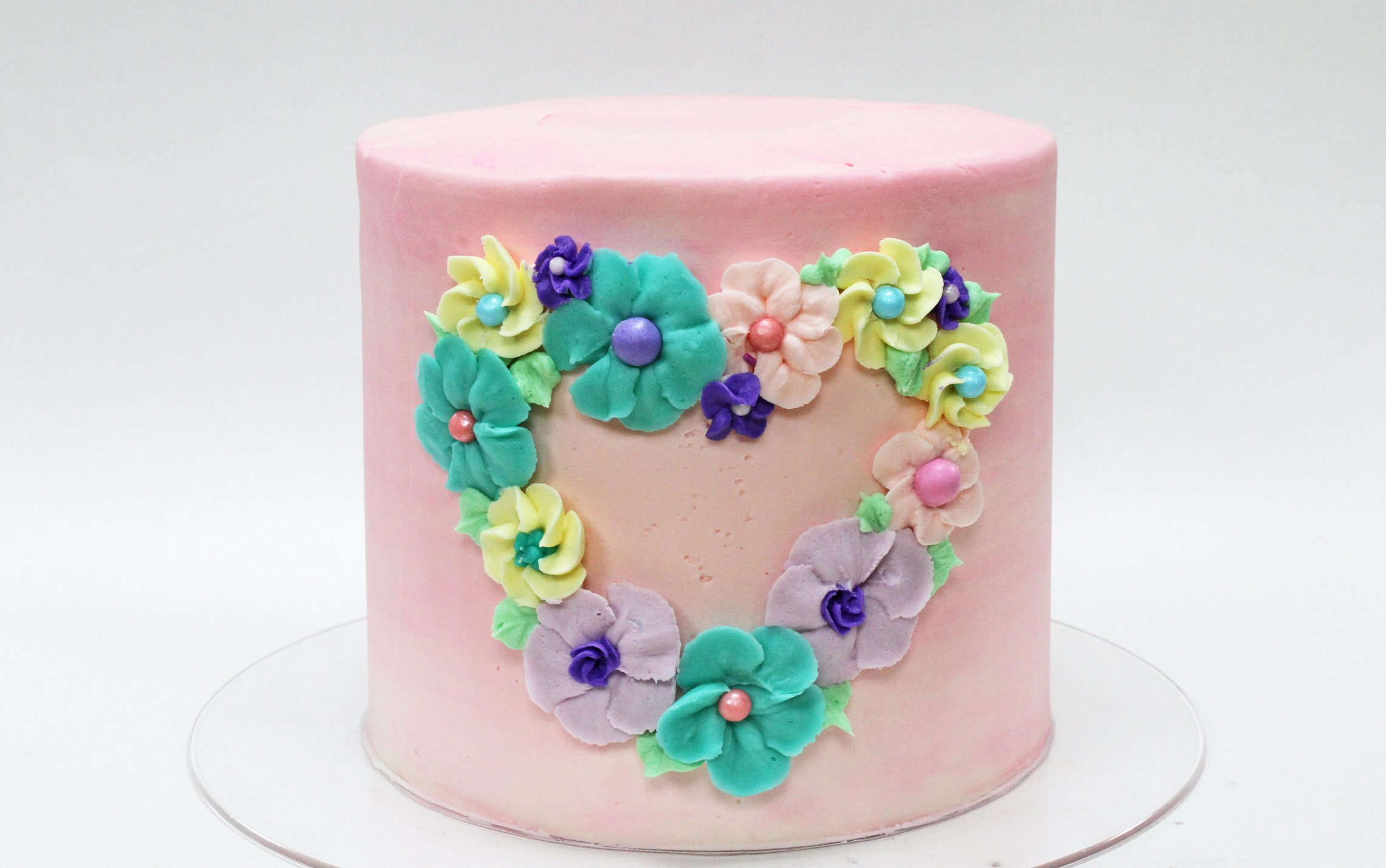 Here's the video version of this tutorial: