I'm going to show you 12 tools that you already have in your kitchen that you can use to decorate cakes. Use these instead of buying fancy cake decorating tools and you'll save money and space!
#1 Cupcake pan
Cupcake pans aren't just for baking cupcakes. Those little cups in the pan are perfect for tinting small amounts of frosting for cake designs, instead of using lots of little bowls with will take you forever to wash afterwards. Since you'll only have a tiny amount of frosting in each cup, you'll only need a tiny drop of gel to get really bright colours. I love repurposing tools to get the most out of them and this is such a convenient hack!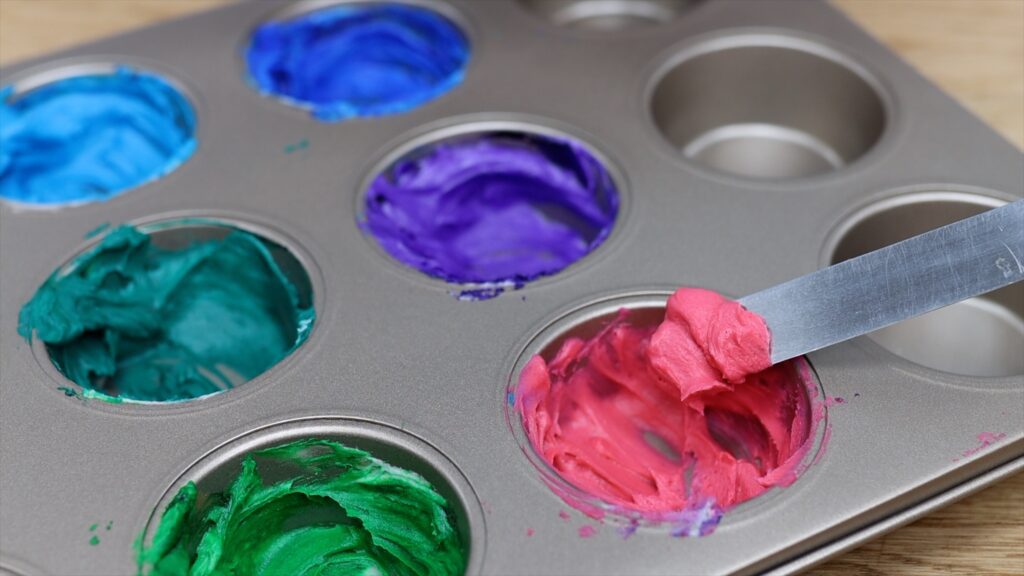 #2 Casserole dish
Casserole dishes or baking dishes can double up as cake pans. You'll need to bake the cake for a few more minutes than normal since a glass or ceramic dish is thicker than a metal cake pan. This makes a cake that you decorate inside the dish so you don't have to worry about covering up the sides.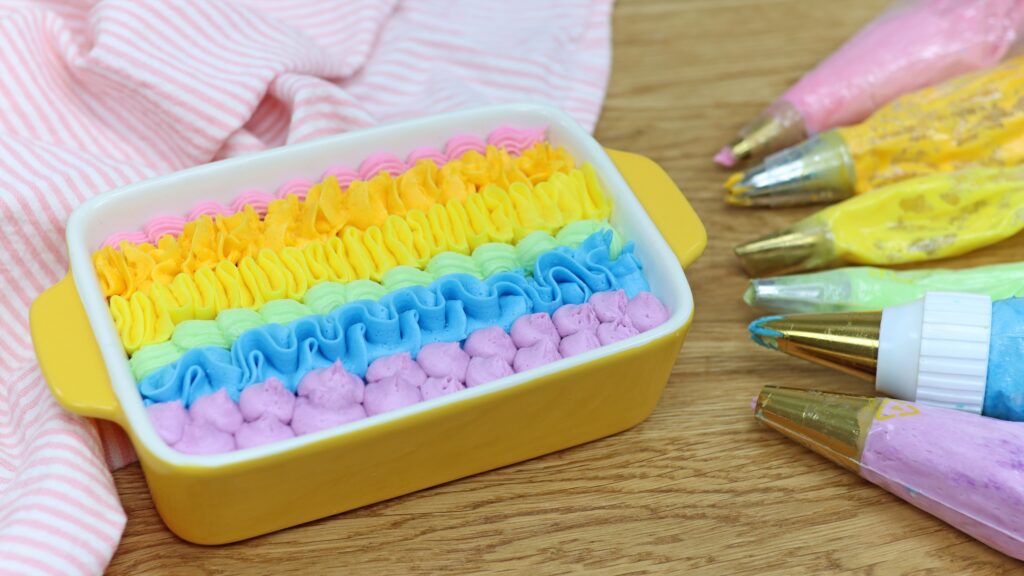 Piping is a fun way to add lots of colour and texture or you can spread frosting to cover the top instead. Either way, these "tray bake" cakes are quick and easy to decorate. You're not limited to cakes, either - try this with brownies or chocolate chip cookie dough! They're easy to transport to an event and also easy to serve.
#3 Ziplock bags
Leftover frosting? Don't throw it away! Pipe or spoon it into a ziplock bag, which is airtight to keep the frosting fresh for 2 weeks in the fridge or 2 months in the freezer! After you push the air out it lies flat, taking up almost no space.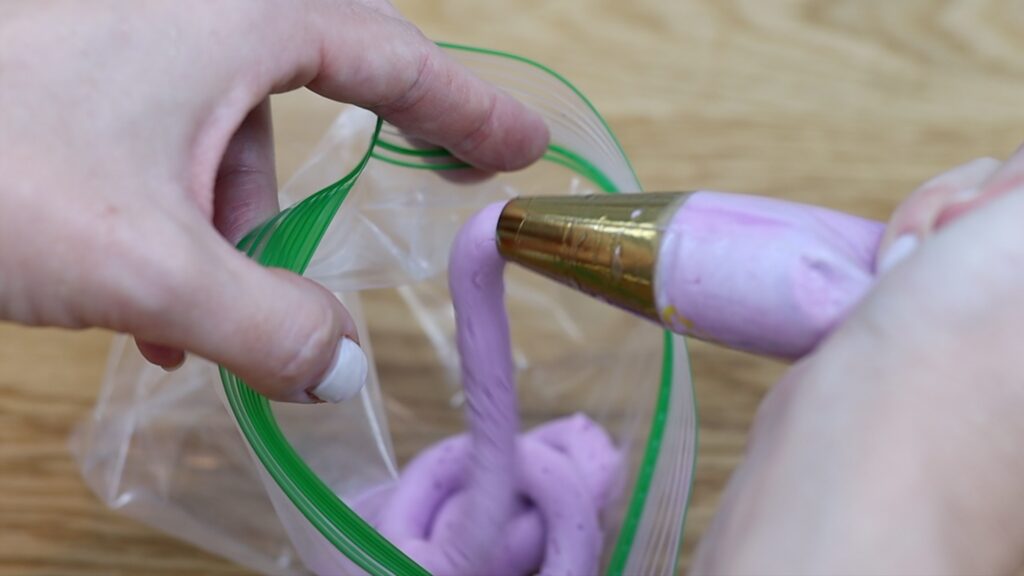 You can also use ziplock bags for piping beaded borders, dotted decorations or piped lines, if you run out of piping bags or want to use up buttercream from the freezer without dirtying a piping bag. You'd never guess this border was piped with ziplock bag!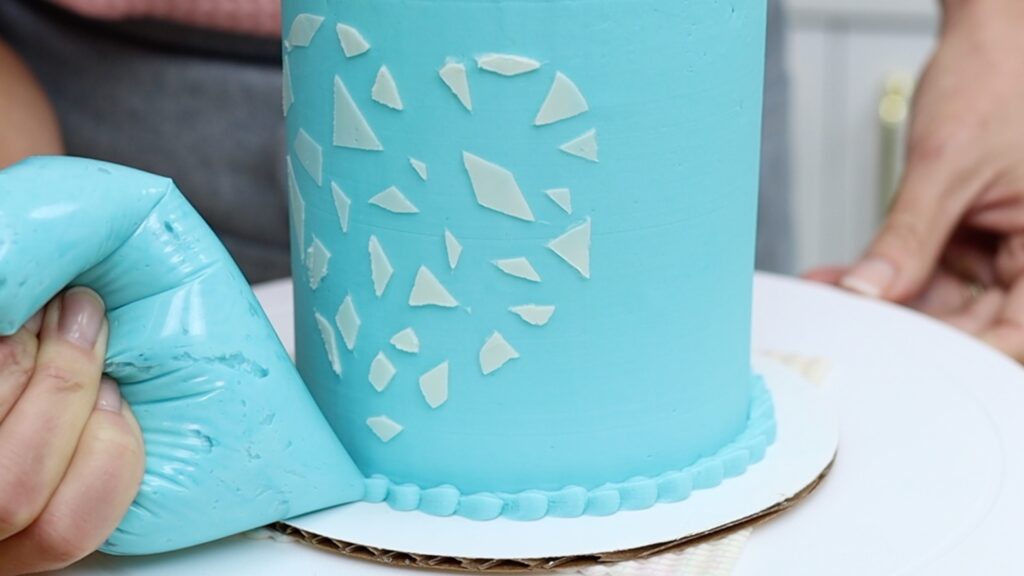 #4 Parchment paper
Let's make a homemade stencil next. Parchment paper or wax paper is perfect for stencils because it's easily available, cheap, lightweight and flexible. Draw your design or you can trace an image and then cut it out.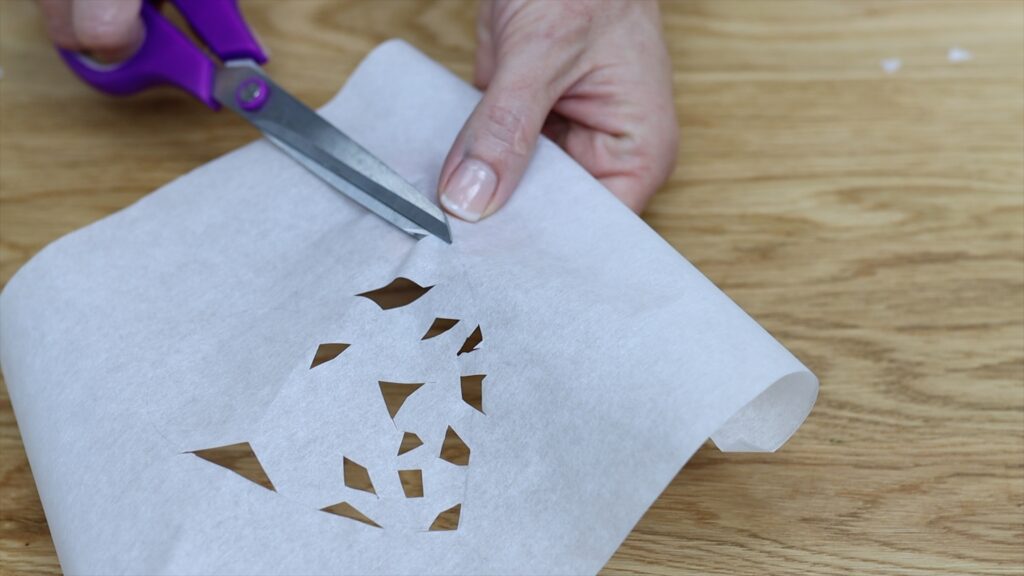 Wrap the stencil around a cake after chilling it. This is my 4 Minute Buttercream, which gets really firm when it's cold so you won't damage it with the stencil.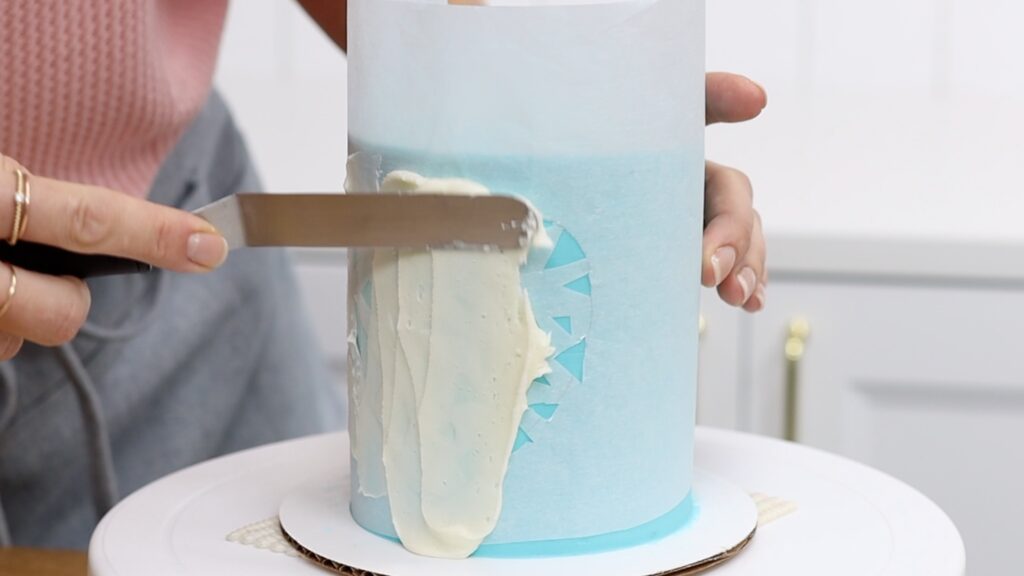 Spread buttercream all over the stencil and scrape off the excess to leave a thin, smooth layer. Then peel the stencil off to reveal an intricate homemade stencil design! Now you can create endless unique designs on a cake instead of buying expensive stencils.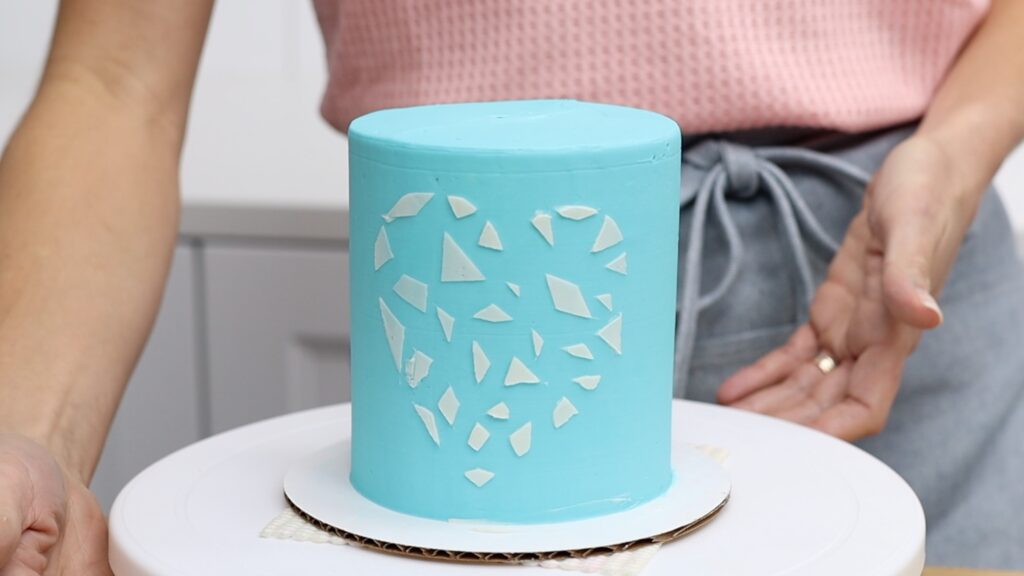 #5 Drawer liners
Non-slip mats are intended to line drawers and shelves but they're useful for cake decorating, too. Any mesh mat will act as a non-slip mat to stop your cakes sliding around on the turntable. You only need a small piece and this makes frosting cakes so much easier. You can also use it inside cake boxes if your cake board isn't as big as the box, to stop the cake from moving within the box. You can wash and dry these and use them again and again!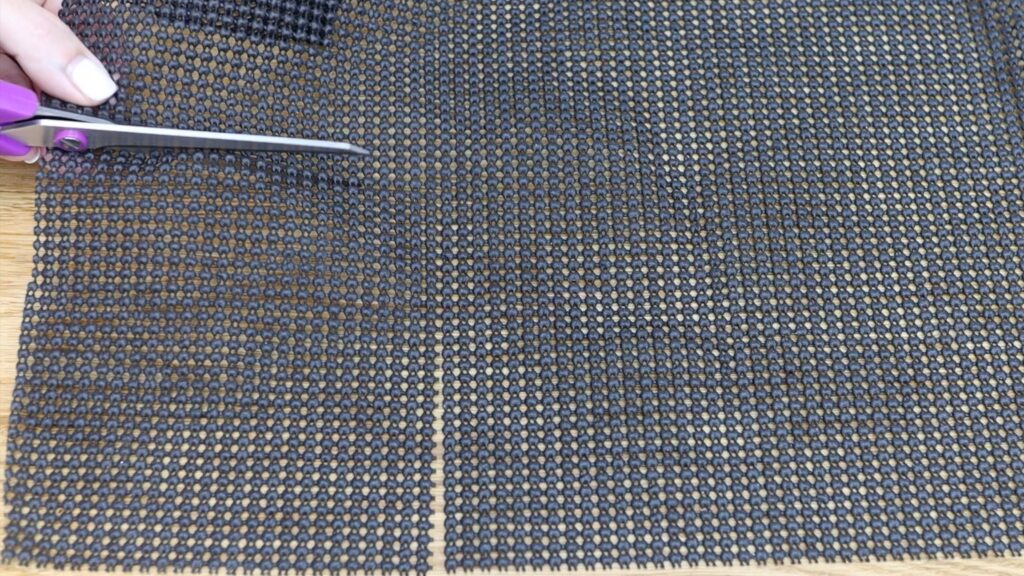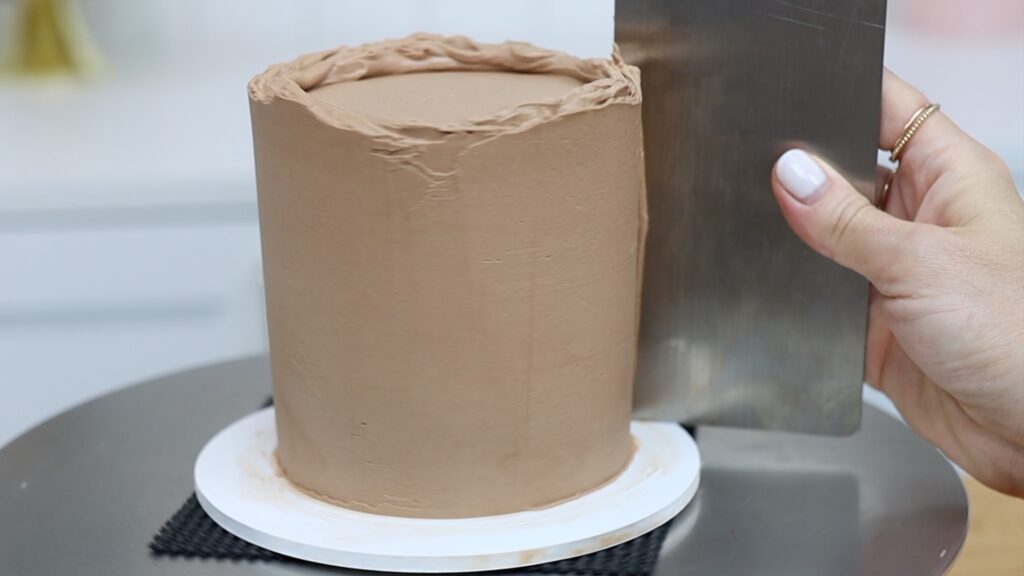 #6 Toothpicks
I always have a box of toothpicks handy for cake decorating. They're great for outlining designs and they're so tiny that they're the perfect tool for manipulating frosting to tidy up lettering, stencil smudges, or borders on cakes. They work best on details that have just been piped or spread, so they are still soft and sticky.
#7 Baking tray
Cleaning up isn't as fun as baking and decorating so to make that part as quick as possible, put your cake on a tray or baking sheet when you're using sprinkles for cake decorating. The tray will catch any sprinkles that roll off the cake board, saving you from crunchy footsteps and finding stray sprinkles everywhere for days.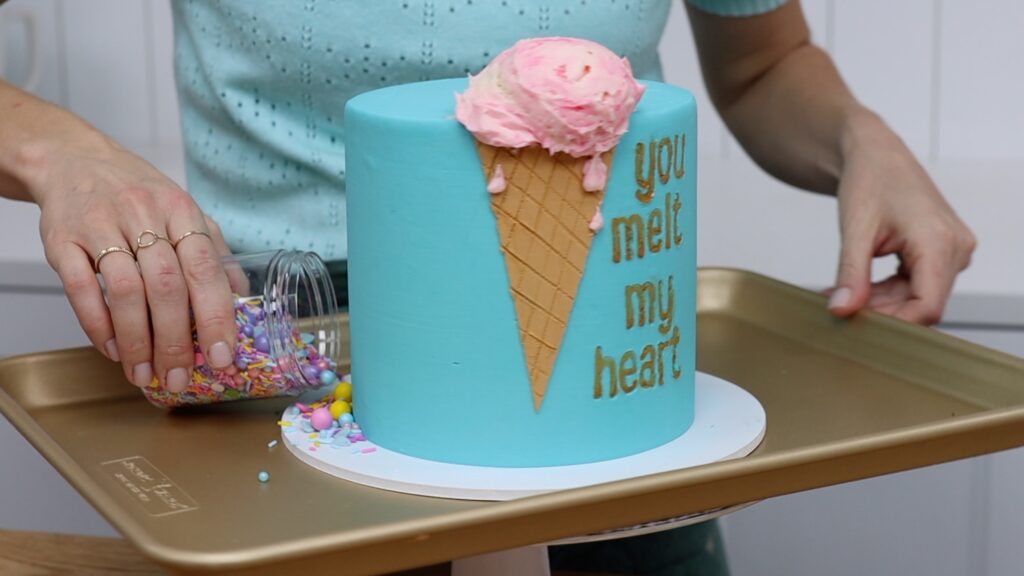 When you've finished, tilt the tray to pour the sprinkles down into one corner and into a bowl or jar to use for another project!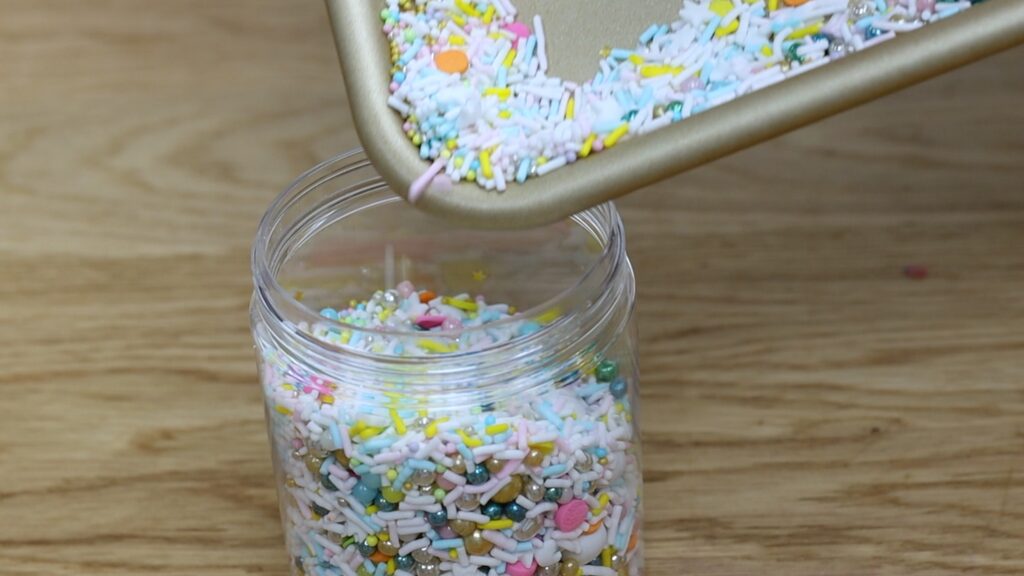 #8 Boba straws
Boba straws are these wide straws and they're stronger than normal straws, which makes them perfect for supporting tier cakes. Use one to measure the height of the cake by pushing it all the way to the bottom of the cake, pinching the straw where it sticks out above the cake, and pulling it out.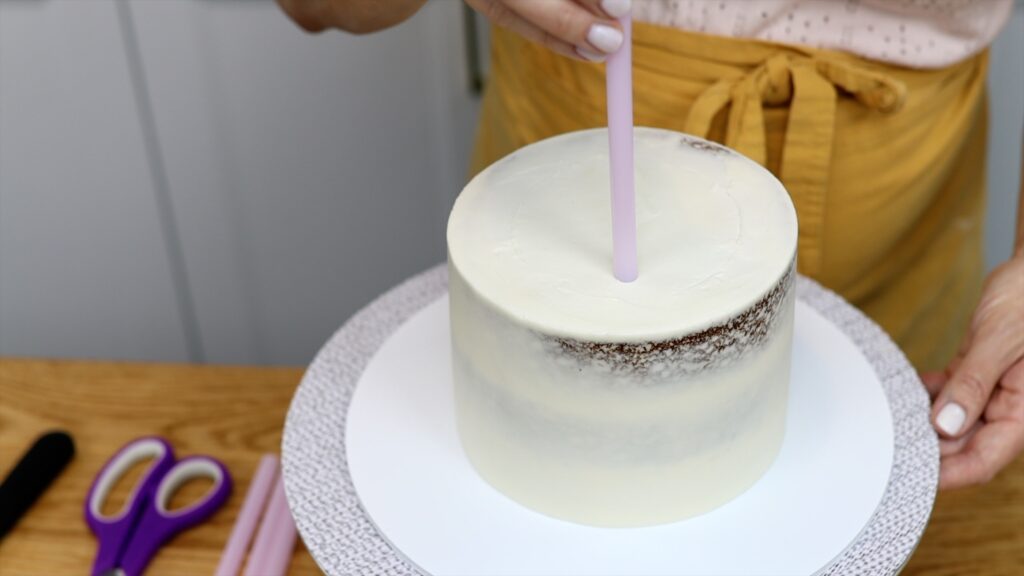 Cut it where you pinched it and then measure the rest of the straws against that straw, so that they're all the same length.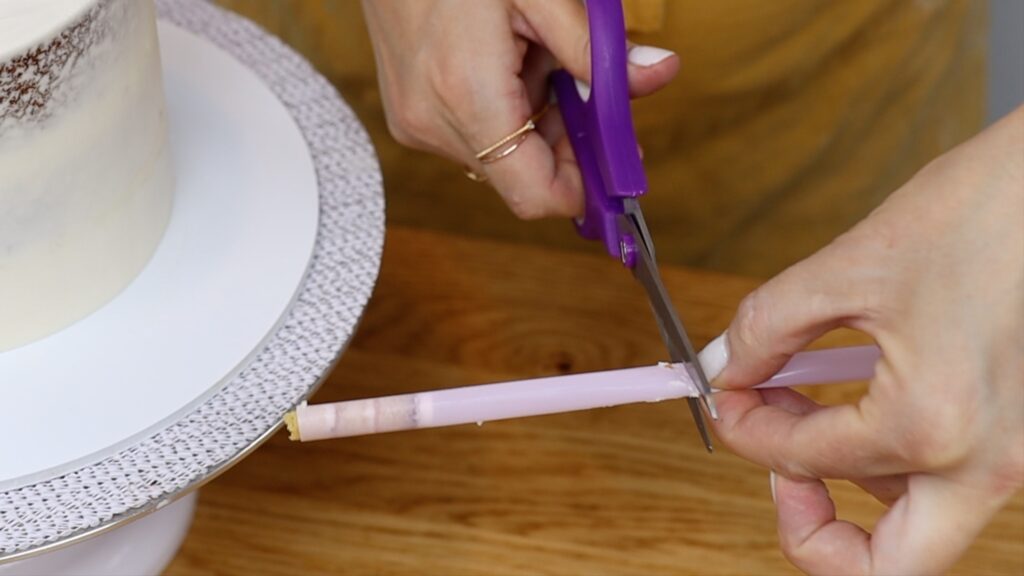 Push them into the cake and these will hold up the next cake, on its own cake board, so it doesn't sink into the bottom tier.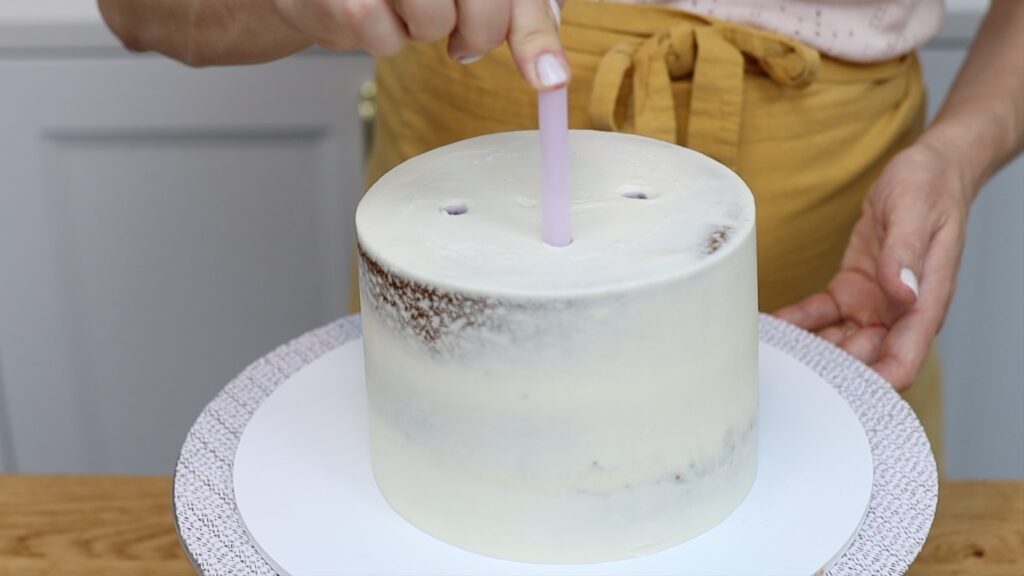 #9 Paper straws
Use paper straws to make your own cake toppers of any shape and size. Draw or trace your shape and put it on a plate or tray or cutting board. Choose something flat and small enough to put in the freezer. Tape a piece of parchment or wax paper on top so you can see the shape through it. Melt chocolate chips, spoon them into a ziplock bag and cut off a corner. Squeeze the melted chocolate through the hole to outline the shape and then fill it in.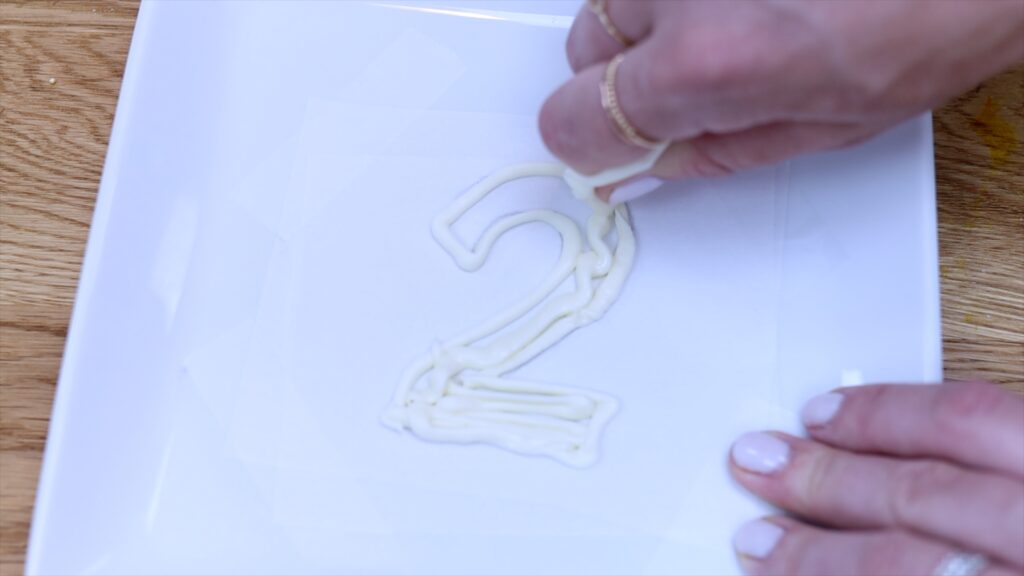 Use a toothpick or a spoon or a small offset spatula to spread the chocolate flat and then pour sprinkles on top straight away, while the chocolate is still soft and sticky. Press the sprinkles gently into the chocolate and then put the plate into the freezer for 5 minutes to set the chocolate.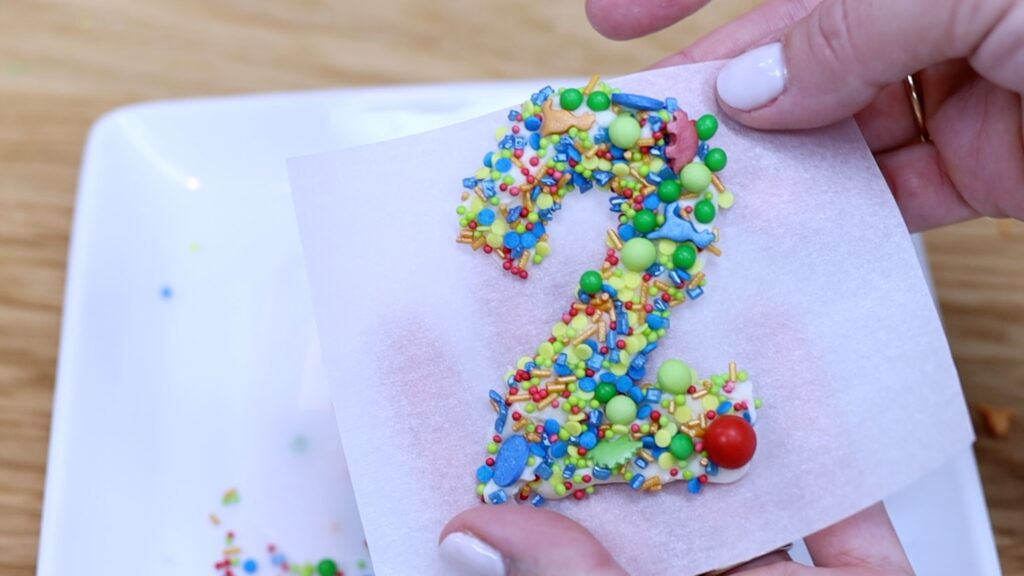 Lift the shape off the parchment paper and flip it over and make a little line of melted chocolate towards the bottom of the shape, which will act as glue.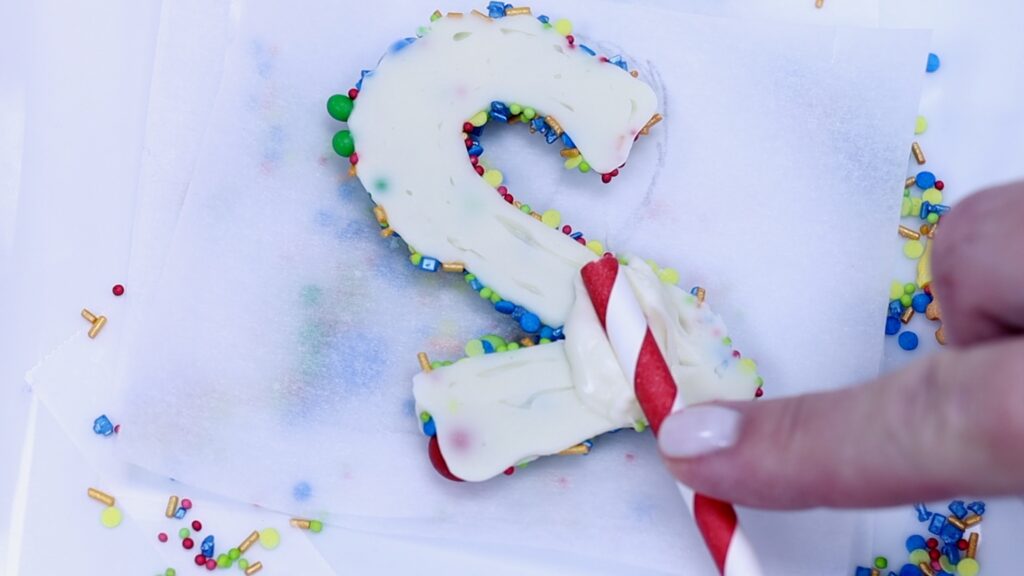 Push a paper straw into the melted chocolate, leave it to set, and then push the straw into a cake to make a fun, colourful, cake topper!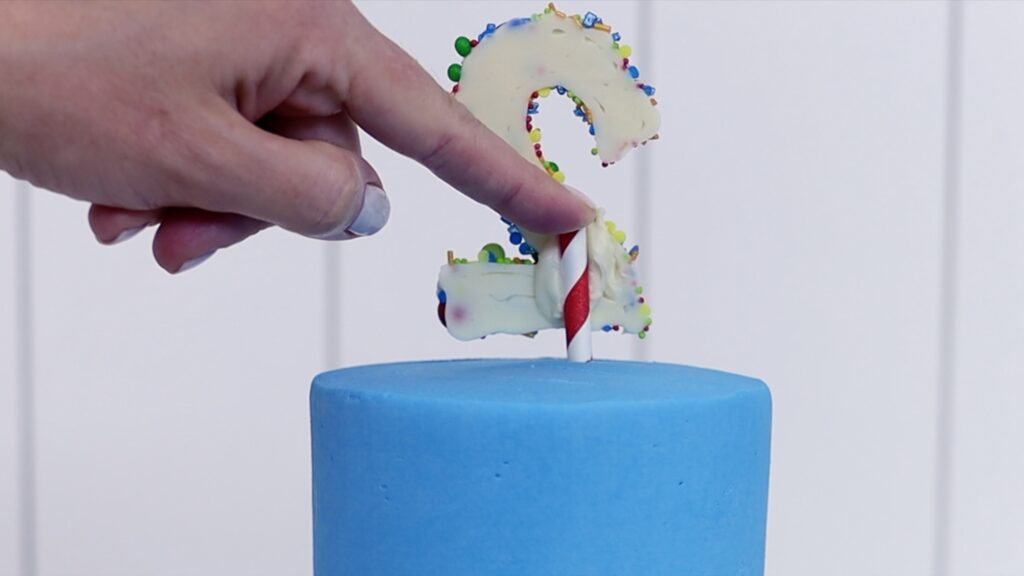 #10 Ice cream scoop
Ice cream scoops can be used to divide batter between cupcake wrappers without spilling onto the top edge of the wrappers or onto the cupcake pan, and if you fill the scoop with the same amount of batter each time, all of your cupcakes will be the same size!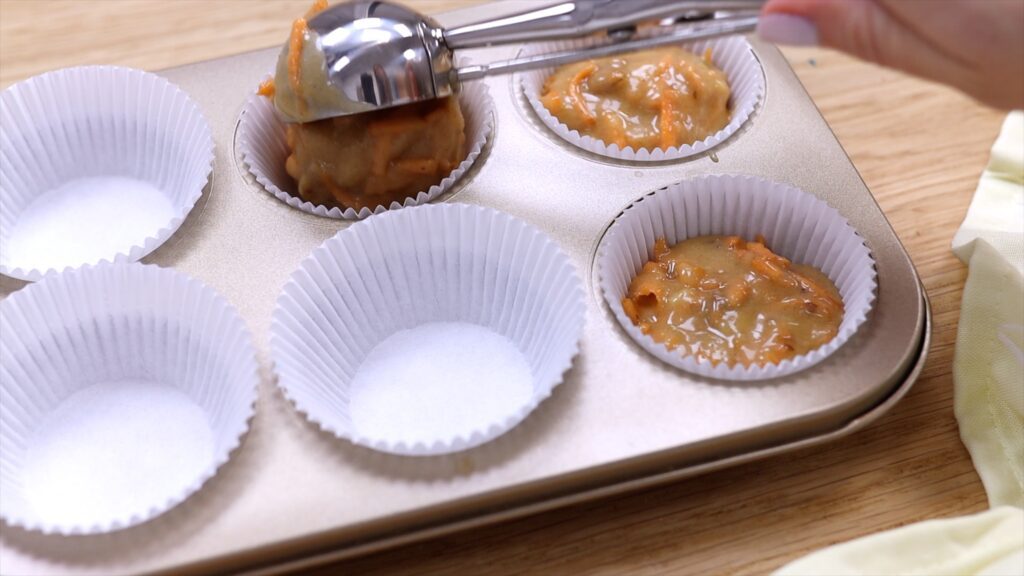 You can do this for cake batter too, which will make sure you have the same amount of batter in each pan so each cake layer is the same height. [It's also great for marble cakes, so you can alternate between different flavours of batter and then swirls them together to marble them at the end.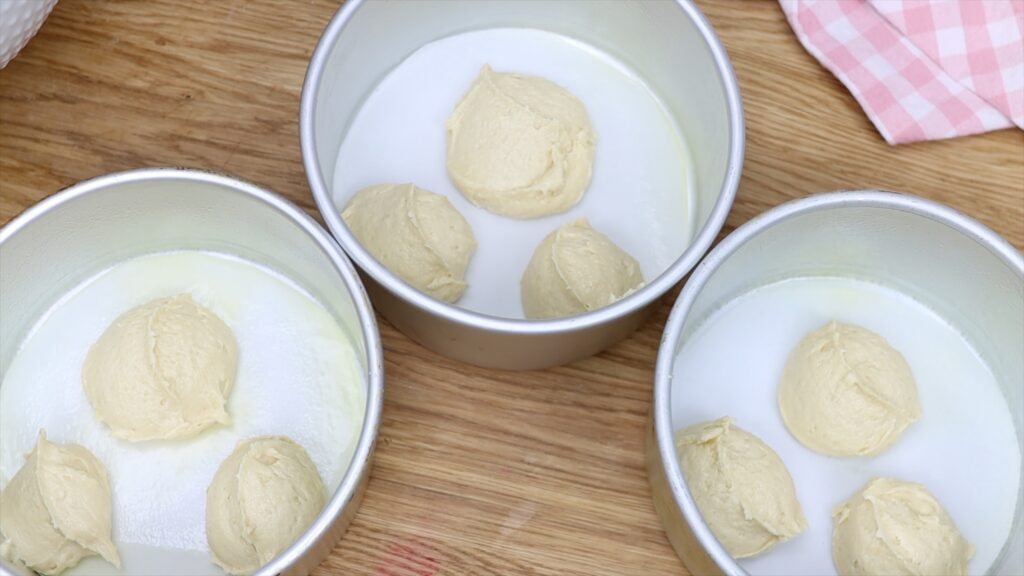 #11 Fork
Another multipurpose utensil is a basic fork. When you frost a cake the frosting will be soft and sticky. Straight away, before the frosting sets, press the prongs of a fork gently into the frosting and spin the cake, moving the fork to imprint whatever pattern you like.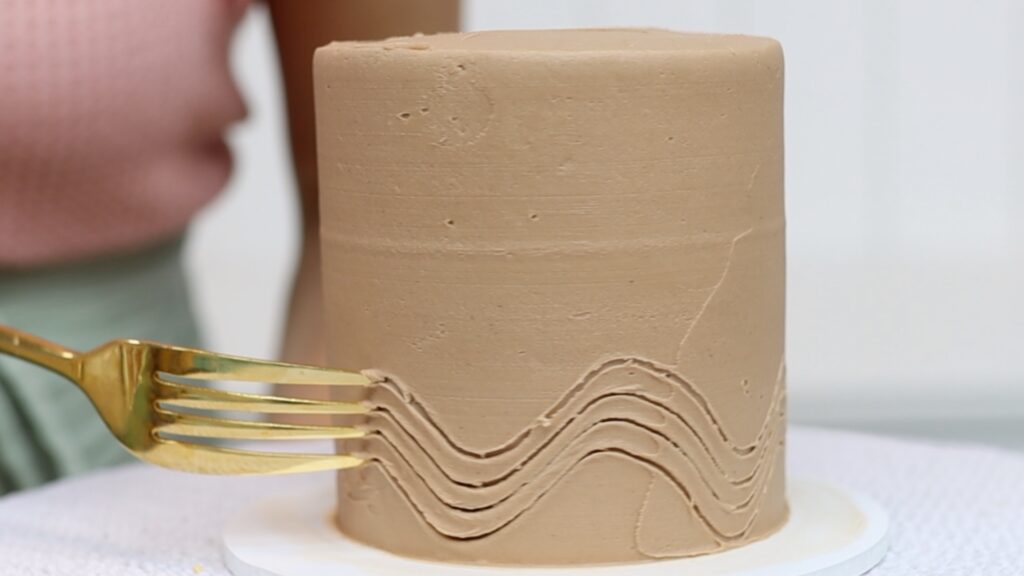 This is an easy way to add lots of texture and detail without needing to buy a cake comb. Also, the process with a fork is much quicker than with a cake comb!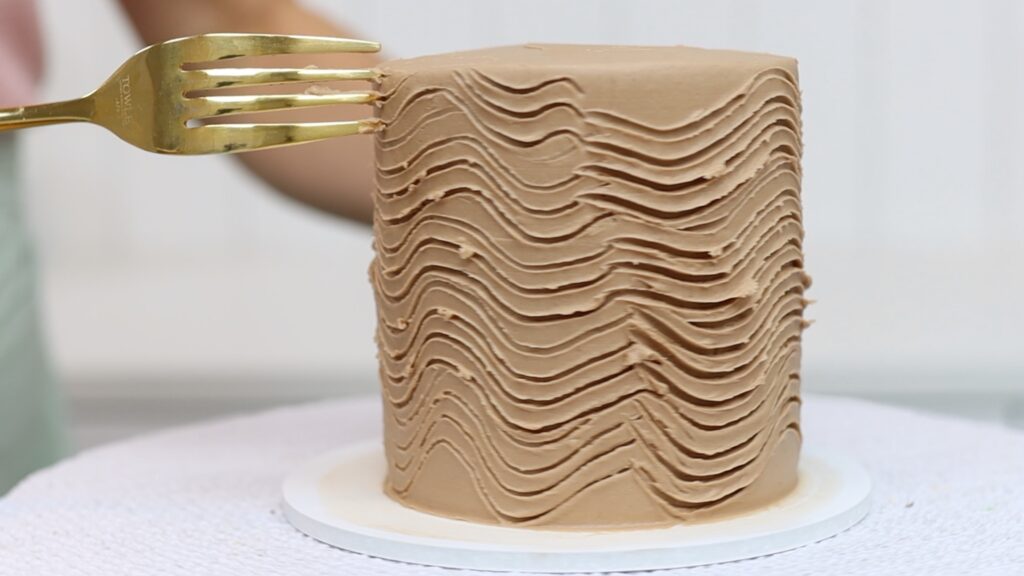 #12 A tall glass
Finally, a tall glass will be your best friend when you're using piping bags. Drop the piping bag in so that the piping tip is at the bottom of the glass and fold the top edge of the bag over the rim of the glass. Spoon your frosting into the bag and this way, you'll keep the top edges of the piping bag clean so you don't get frosting all over your hands when you pipe.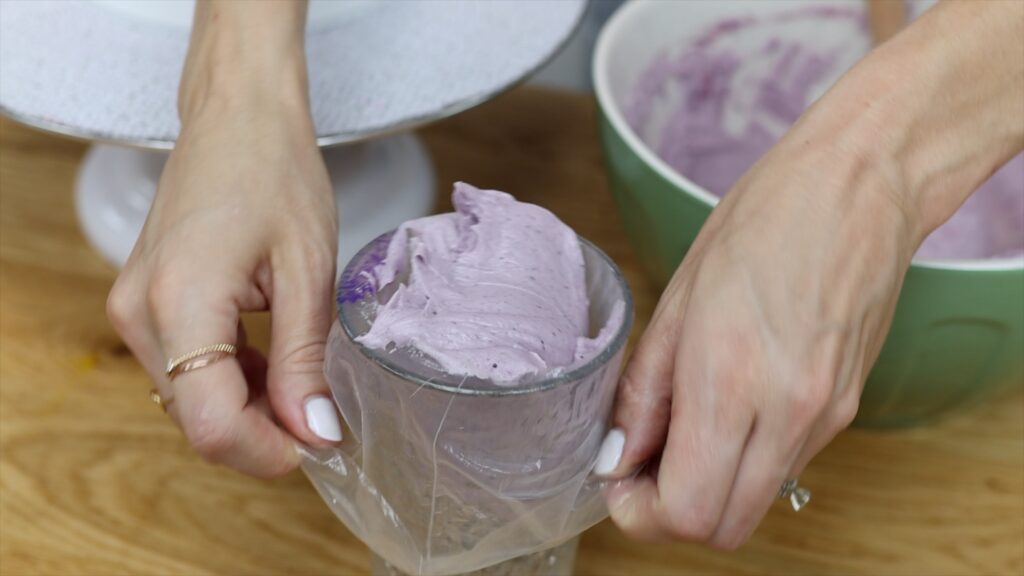 Unfold the bag, squeeze the frosting down to the bottom, twist and bag and you're ready to pipe!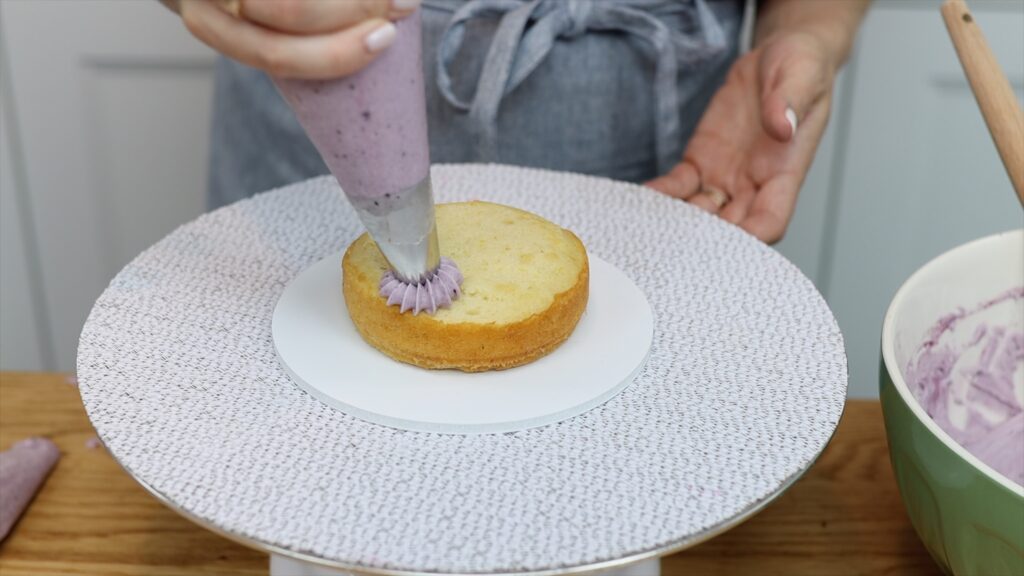 I hope these tips have been useful! For more ideas for easy cake decorating visit my online cake school for hundreds of cake designs and techniques - join my Club PLUS for access to every MiniCourse, MasterCourse and Live Workshop!
You can also watch a video of this tutorial on 12 secret tools for cake decorating.