In this video I'm going to show you 4 ways to write on cakes, to personalize them with messages and I'm going to use some fun Valentines Day puns for these examples!
To watch the video version of this tutorial, scroll to the bottom of the page.
For the first two techniques I'll use my 4 Minute Buttercream and a piping bag. You can use any kind of frosting for this like whipped cream or ganache or meringue buttercream. I use gel colours because they're very concentrated so they're great for bright and bold colours.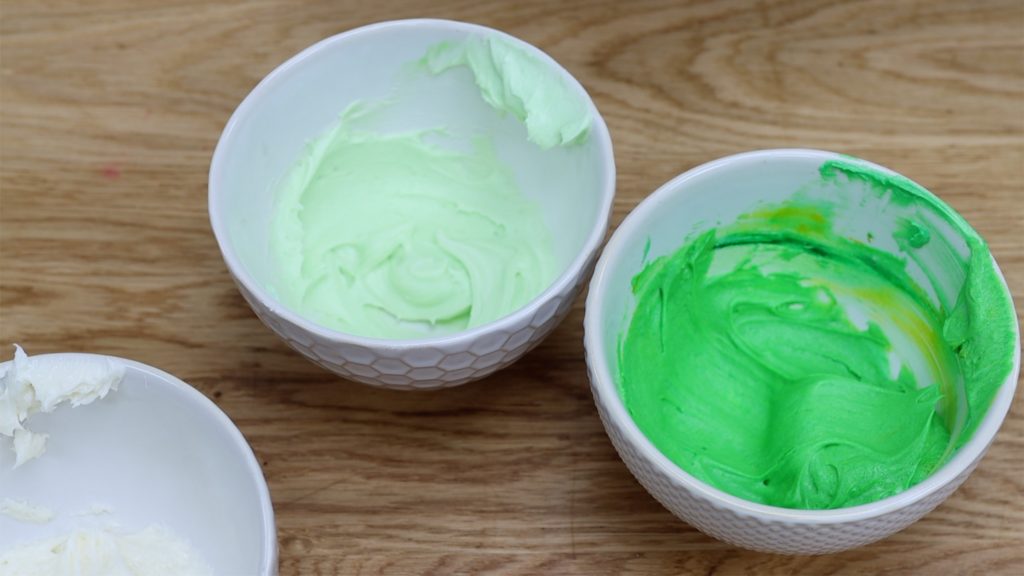 #1 Piping: Handwriting
Any small round piping tip will work for this first technique - this is a #8. You can free-hand your letters onto your cake but I like to find a font I like, to mimic, which you can do on google images and save it to your phone to refer to, or search for a font generator and type in your word or sentence and then choose a font. You can save it on your phone or print it - whichever is easiest for you.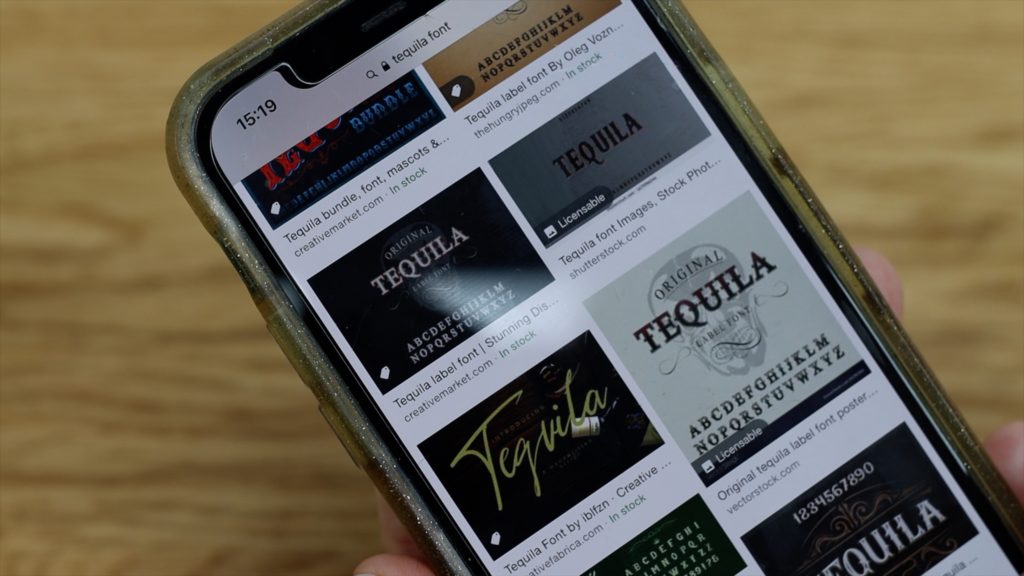 Before I write on a cake I write my word on paper so I can see what the size and spacing looks like on the cake. This is perfect and now I know that if I pipe the letters this size, they'll fit onto the cake because they did when I wrote them that size on a piece of paper.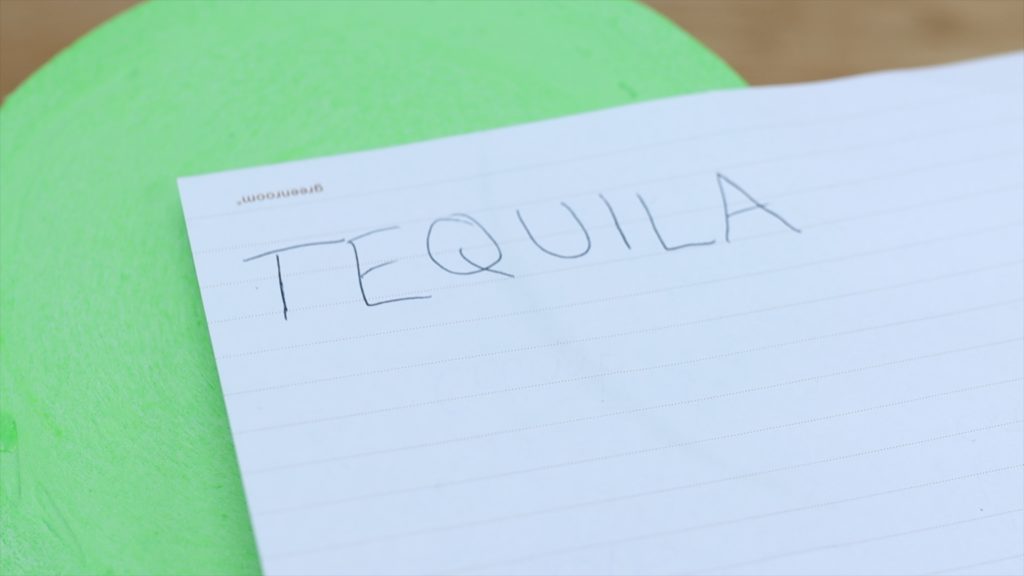 Having your cake on a turntable is really helpful for writing because you can quickly and easily spin the cake so that you're piping each line of each letter at the angle that's most comfortable for you, and that way your lines will be straighter and neater. If you don't like a line you can scrape it off with an offset spatula. This is easiest if the frosting on the cake has set, so it's firm and won't get damaged but the pressure of your offset spatula.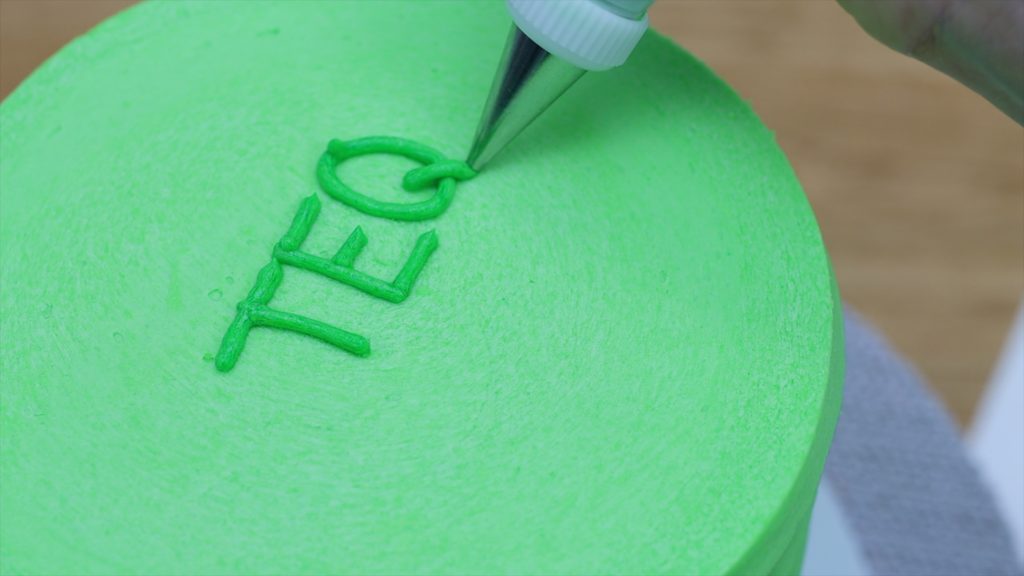 You can use a toothpick to adjust the shape of a line if you want it to be longer or shorter or straighter, like this.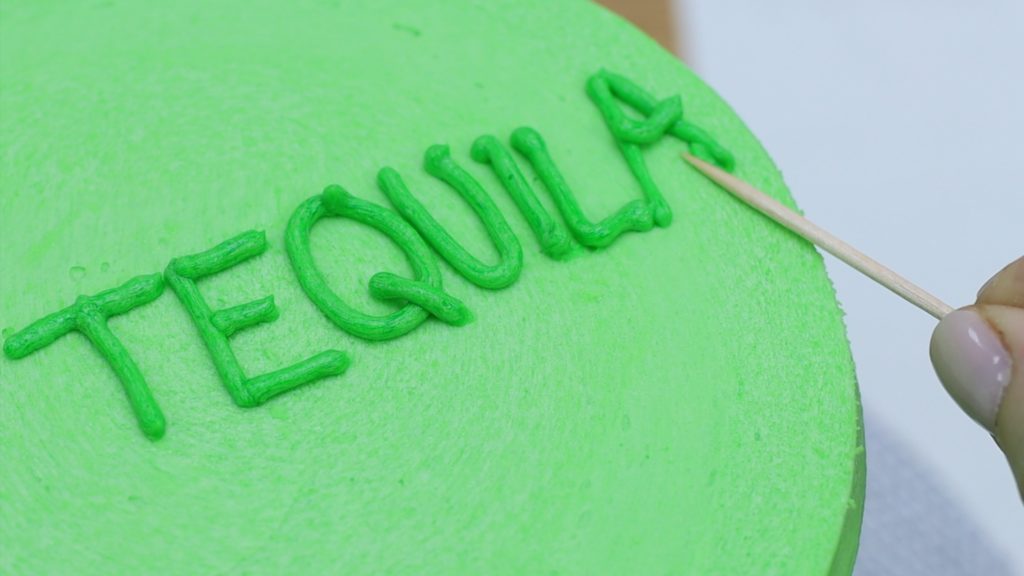 For the rest of the words I'm referring to the sentence I typed out in a cursive font earlier, simplifying it because my cursive is terrible! You don't have to have neat handwriting on paper to be able to write neatly on cakes - they're totally different skills and practicing on cakes will make your writing neat even if your normal handwriting is sloppy. (Although I should mention that writing like this on the top of a cake is MUCH easier than writing on the side of a cake!)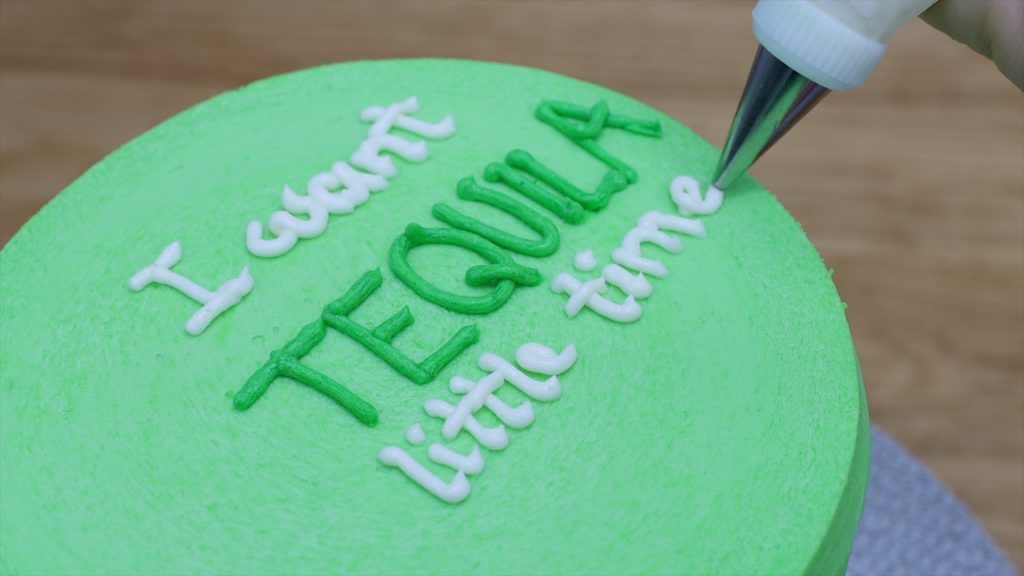 My writing is aligned to the right of the cake because I'm going to add a decoration on the left, and voila! A neat, legible message that's quick to write AND delicious to eat!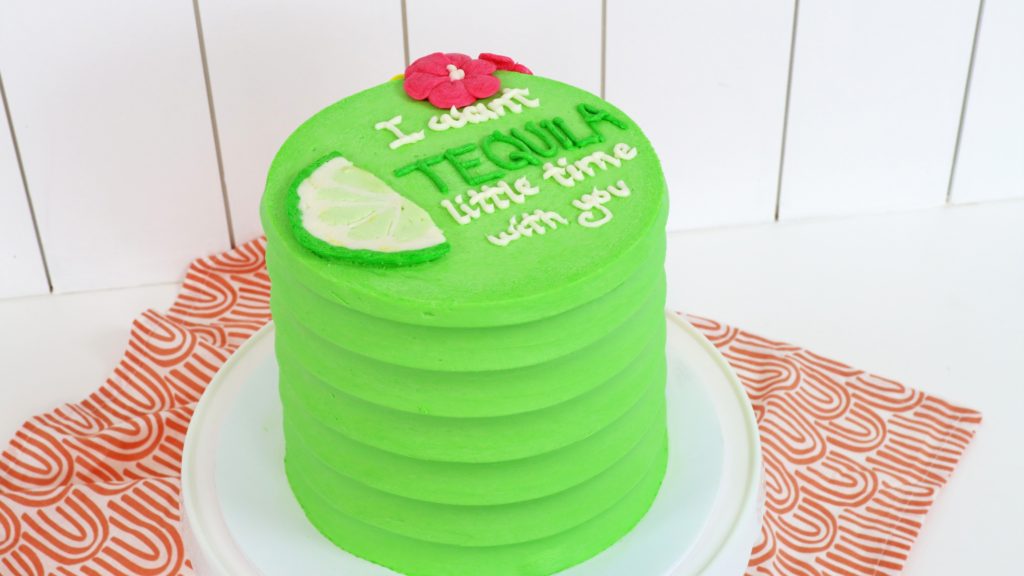 #2 Piping: Pointillist
If you're not confident about writing letters, try this next technique instead. Start by outlining your letters, and capital letters will be the most legible for this. You don't have to outline the entire letter, just the first line of each letter will help guide you as I pipe, and these lines will help you keep each letter the same height and also make sure the words are straight on the cake.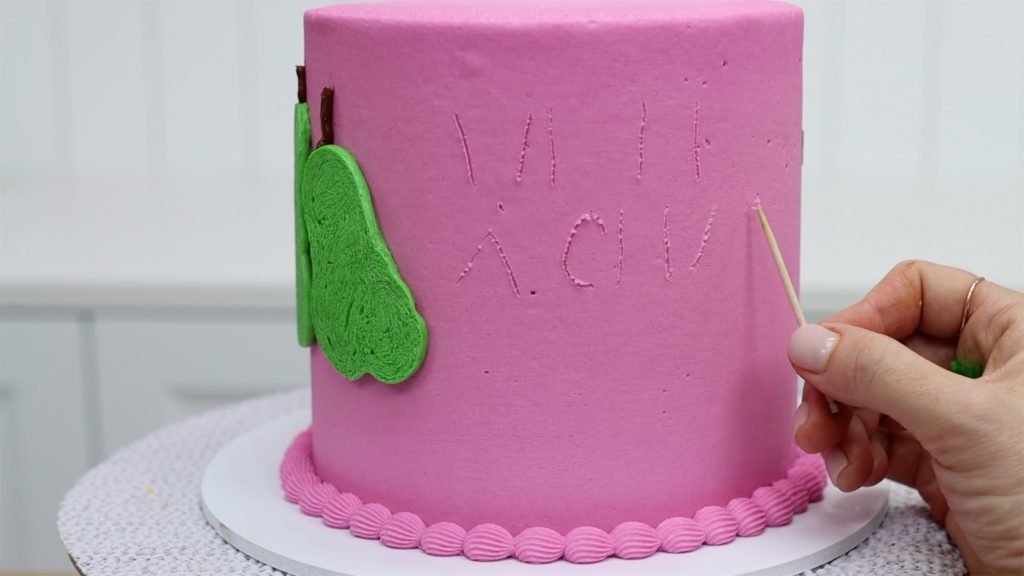 Now use a piping bag with a small round tip like this #3 to squeeze out dots all along the lines of the letters, free handing the lines that you didn't outline with the toothpick. The closer together you pipe the dots, the neater the letters will be.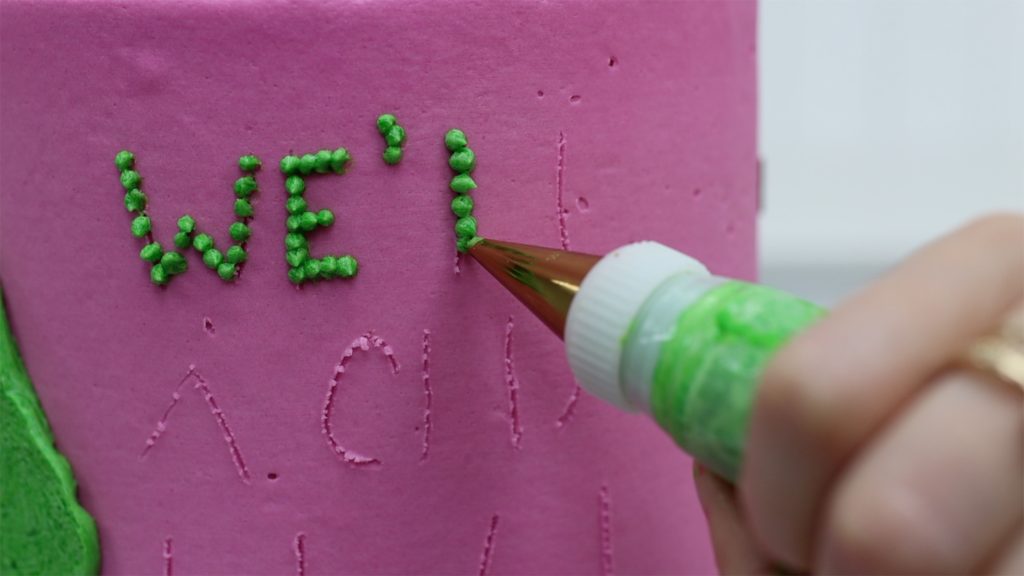 Try to hold your piping bag at the same angle as you pipe so that the tips of the dots all point in the same direction. If you have a long message like this, you'll need to squeeze and release the piping bag hundreds of times as you pipe the dots and it will get tiring so here are three tips to make it easier: First, make sure your buttercream isn't too stiff because you'll have to squeeze the bag much harder than if the buttercream is a bit runnier, by adding a bit more milk to it. Second, twist the top of the piping bag to push the buttercream down into the bottom of the bag and that way, you won't need to push as hard to pipe it through the tip.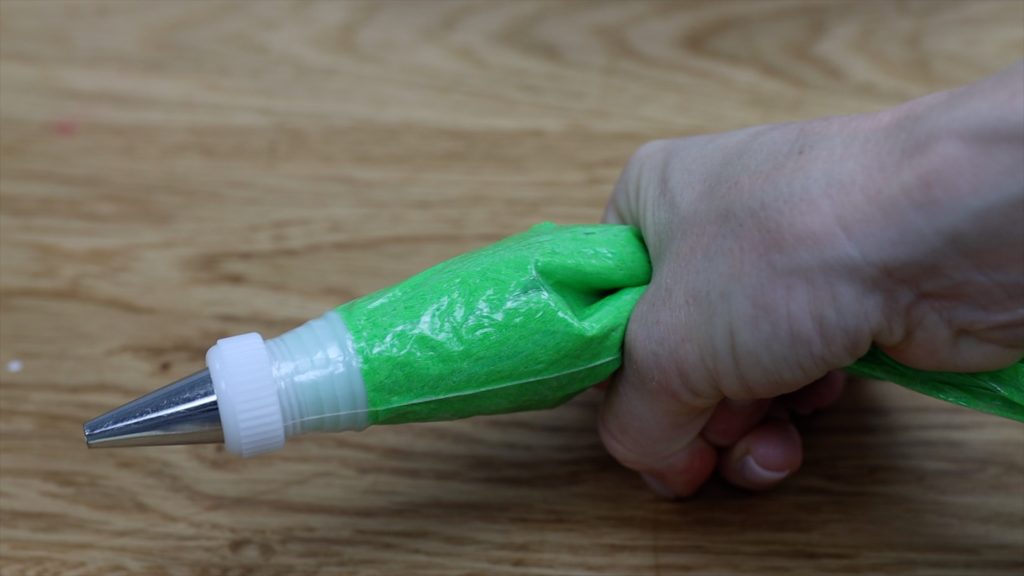 Third, take breaks when you get tired! It's fine for some of the dots to set before you pipe the rest - it doesn't all have to be done at once.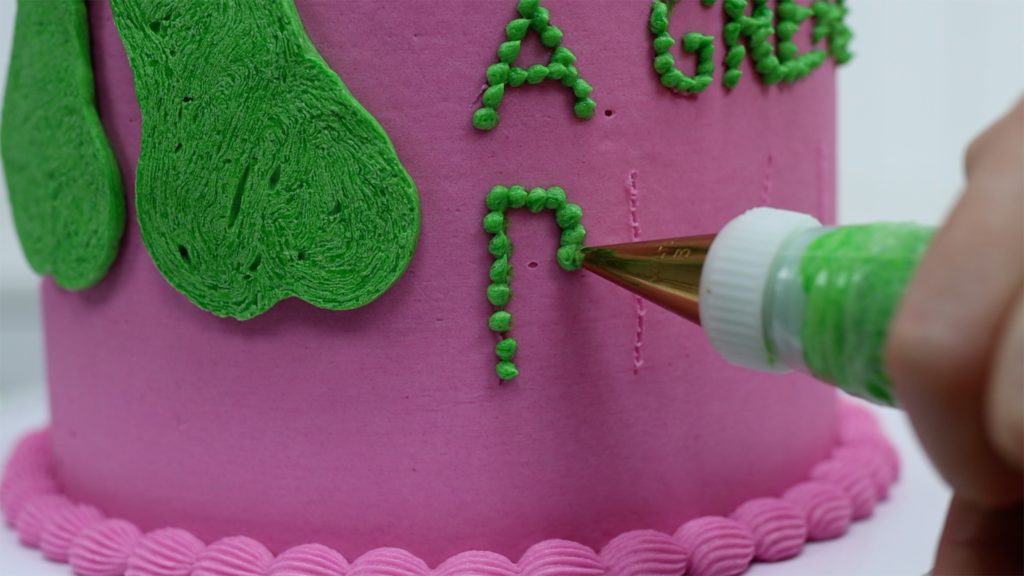 This is a great technique if you have quite a lot of space for your message, so you can pipe large capital letters, which are the easiest to read.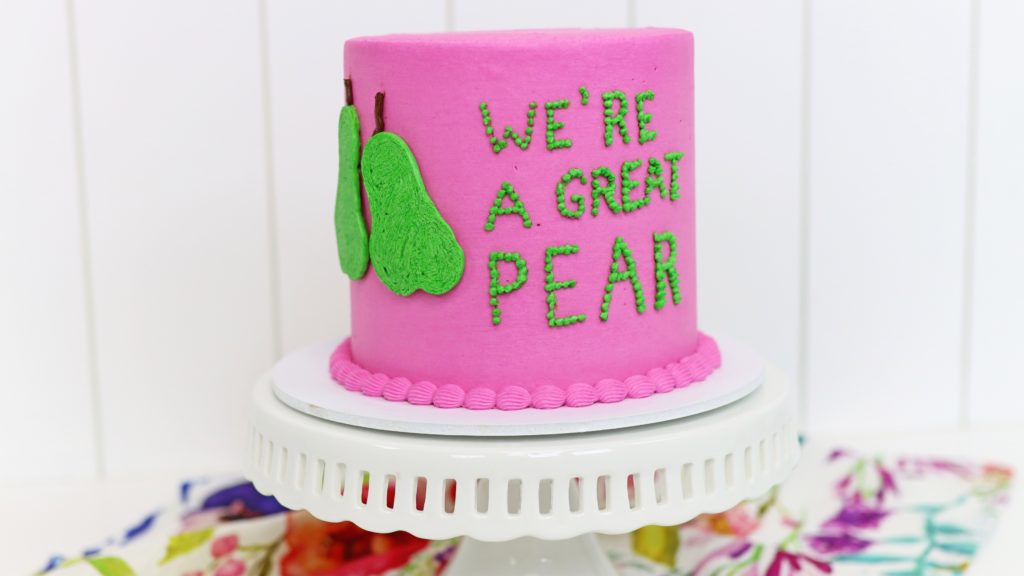 #3 Imprinted & Painted Lettering
For this next technique you'll need a letter set. This is made by Sweet Stamp and you can use my code BGB10 for a discount! Wrap your finger in tape with the sticky side facing outwards and press it into the letters you want to pick up.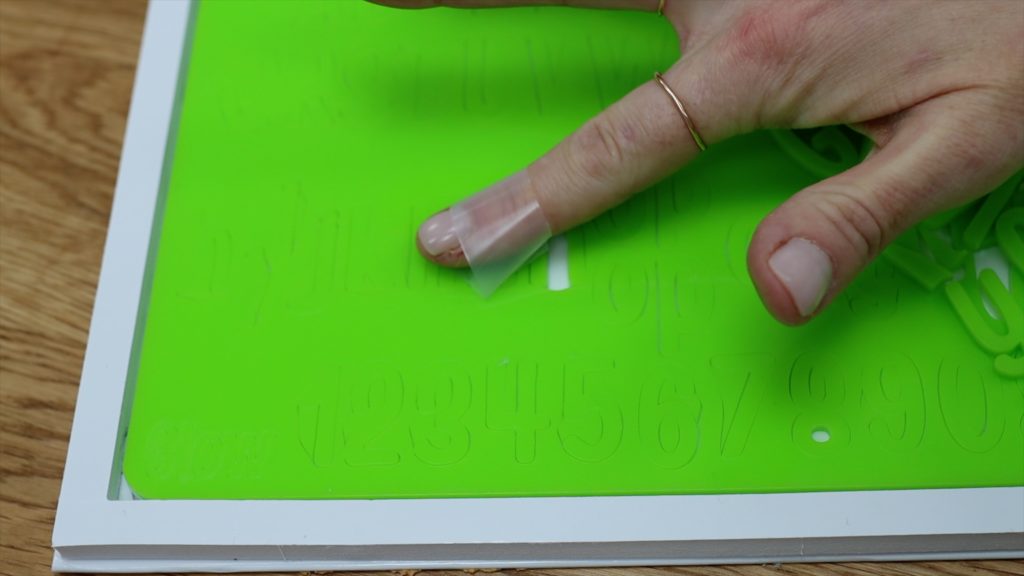 Press each letter into your cake. The best time to do this with buttercream is after chilling the cake for a few hours in the fridge so the frosting is very firm, but then leave the cake at room temperature for an hour so that the frosting is still firm but not cold. This will give you the neatest outline of the letters.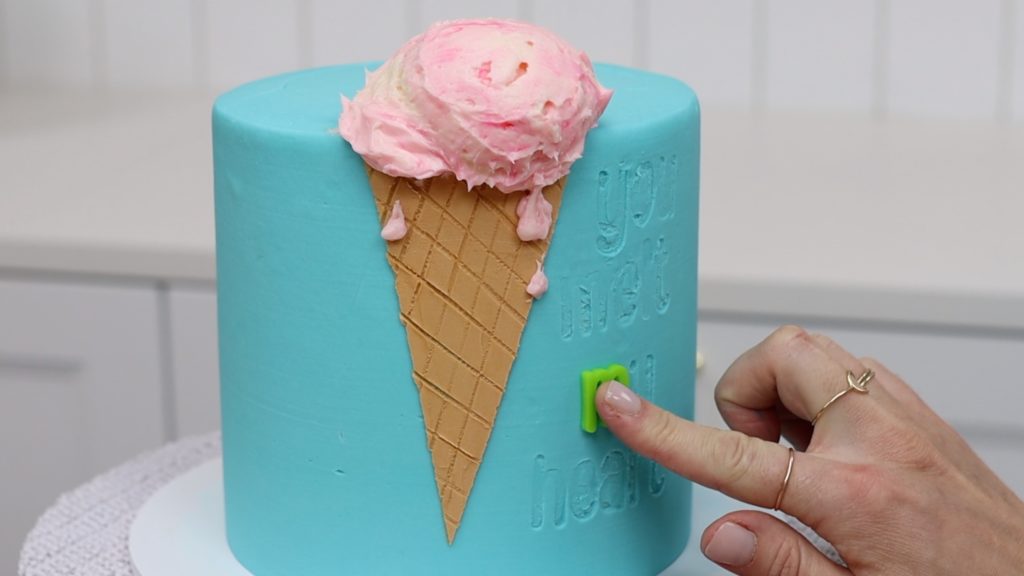 Use edible paint to colour the letters or you can mix luster dust with vodka or any other clear alcohol or flavour extract, to make your own edible paint. Use the thinnest paintbrush you have for the neatest painting, and if you accidentally paint outside the lines of a letter you can use a clean paintbrush dipped in water or vodka to brush over that smudge.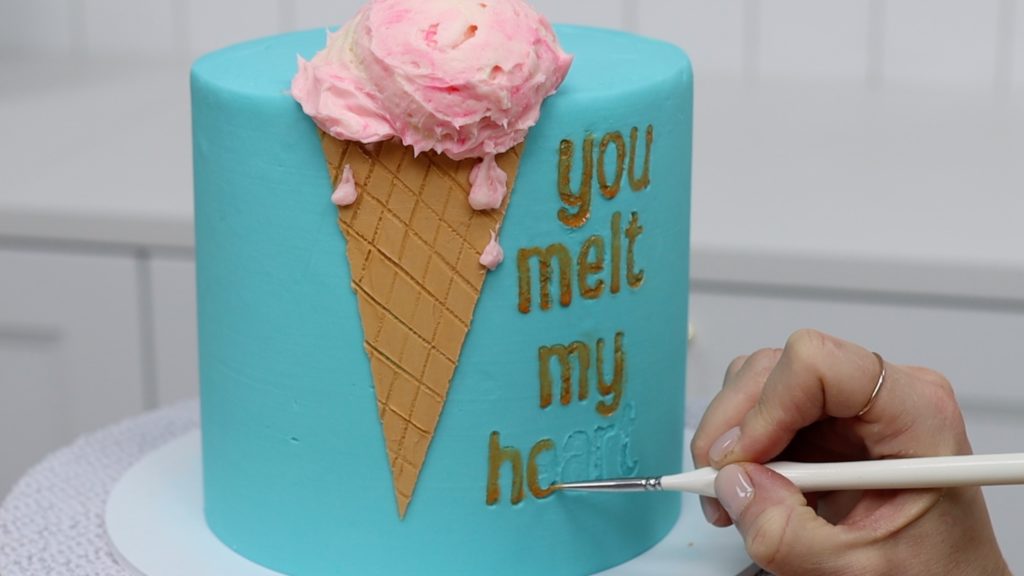 You'll probably need to paint on two layers to get a really bold, metallic colour. This is the easiest way to get perfect fonts on the top or the sides of a cake.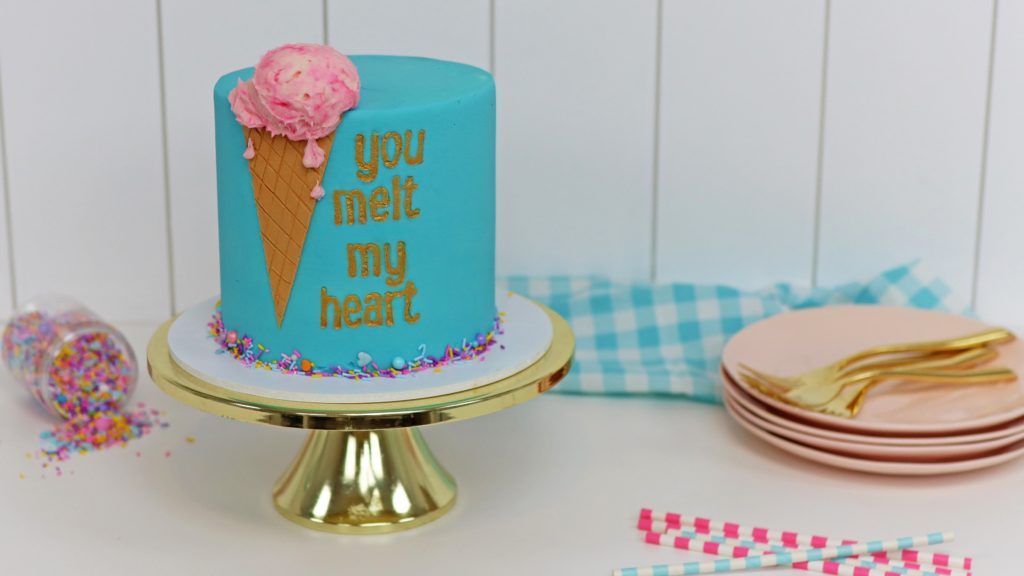 #4 Chocolate Letter Mold
For a cheaper option than buying letter sets, melt chocolate chips or colourful candy melts and drizzle the melted chocolate into a letter molds, making sure you fill in all the letters you need for your message. Nudge the chocolate into the letters with a spoon to make sure the chocolate goes all the way down to the bottom of the letters, to prevent air pockets.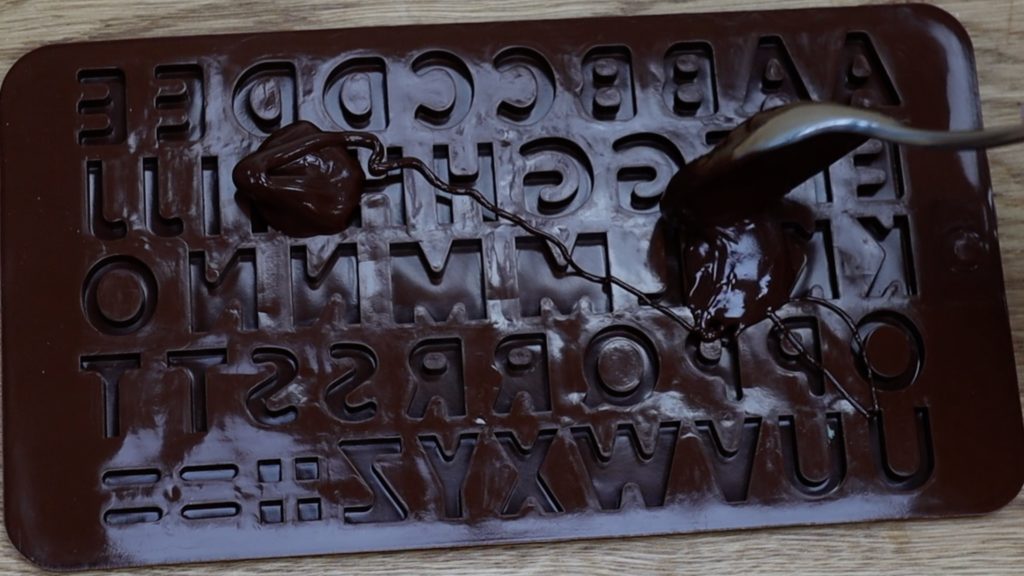 Scrape off the extra chocolate with an offset spatula so that there isn't any extra chocolate stuck to the outline of the letters.
Put the mold in the freezer for 10 minutes or the fridge for 30 minutes and then push the letters out, pulling the mold away from each side of a letter and pushing up with your fingers from underneath the mold. Your hands will get covered in chocolate so if you want to keep them clean, wear gloves for this! I suggest placing them on a piece of parchment paper so that they don't stick to table or wherever you put them.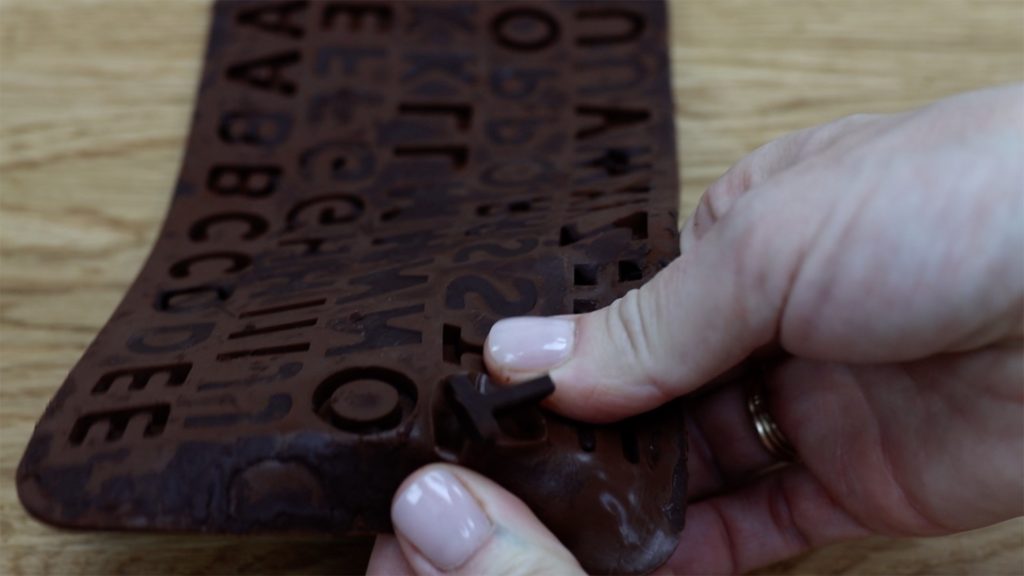 Straight afdter frosting your cake, while the frosting is still soft and sticky, pick up the chocolate letters and push them into the frosting and they'll attach easily. If you miss a letter just re-melt the chocolate, spoon it into the mold, chill it and pop that letter out!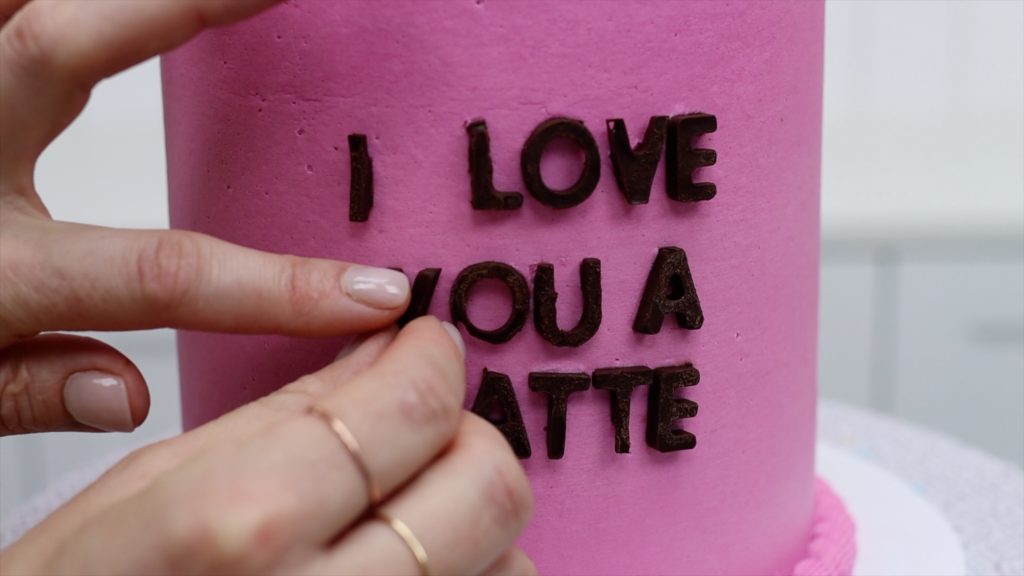 This is a cheap and delicious way to write in whatever font you choose!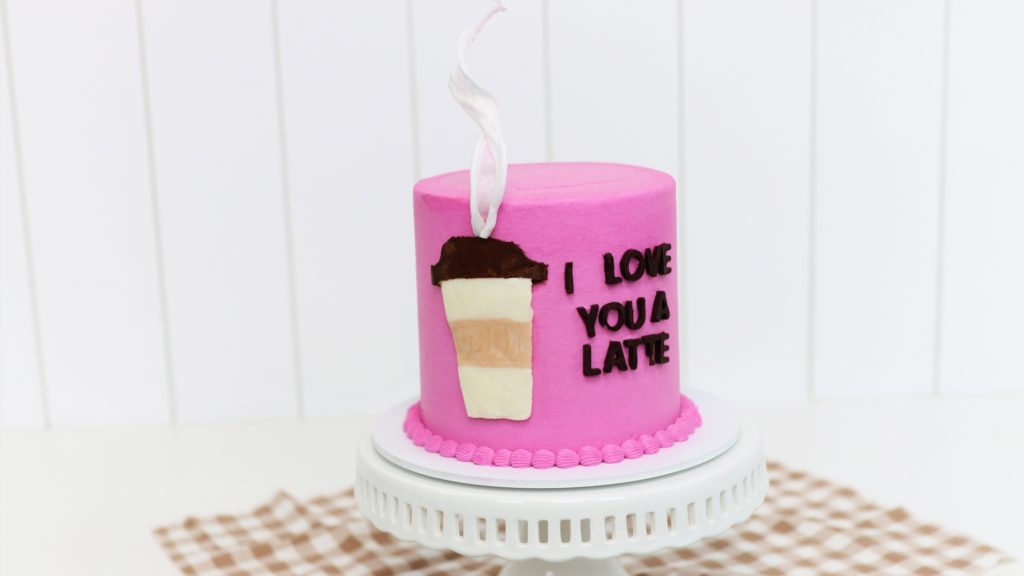 So, which way is your favourite? Tell me in the comments! This is one of the things I teach in my online course on 50 Easy Cake Decorating Techniques, which you'll find on my cake school, or join my ClubPLUS for access to every MiniCourse and MasterCourse and Live Workshop!