Usually an indulgent treat or comfort food, brownies can be jazzed up to make beautiful cake toppers for any occasion!
The trick to making brownies that are stable enough to shape, decorate, and stand up as cake toppers is to make brownies that aren't too crumbly (sometimes called "cakey") but also aren't too fudgey or gooey.
This recipe makes an 8″ brownie, which I usually get 4 cake toppers out of as well as some cut-offs to eat while I work!
Ingredients
1/2 cup (1 stick or 113g) butter, melted
1/2 cup granulated sugar
1/2 cup brown sugar
1 teaspoon vanilla extract
2 eggs
1/3 cup unsweetened cocoa powder
3/4 cup all-purpose flour
1/4 teaspoon baking powder
pinch of salt

Method
In a large bowl, stir together melted butter and sugars. When the butter has cooled, stir in vanilla and egg. Finally, add the cocoa powder, flour, baking powder and salt.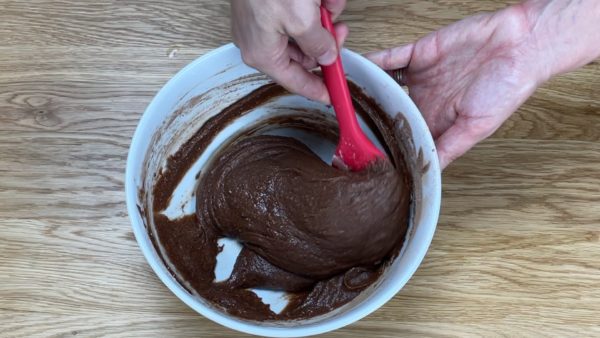 Spray an 8″ pan with oil and pour the brownie batter into it, spreading it evenly around the pan with a spatula. If you're using an air fryer, preheat it to 330F for 3 minutes and then cook the brownies for 16-18 minutes, until they don't wiggle when you shake the pan. If you're using an oven, preheat it to to 350F and bake the brownies for 22-25 minutes.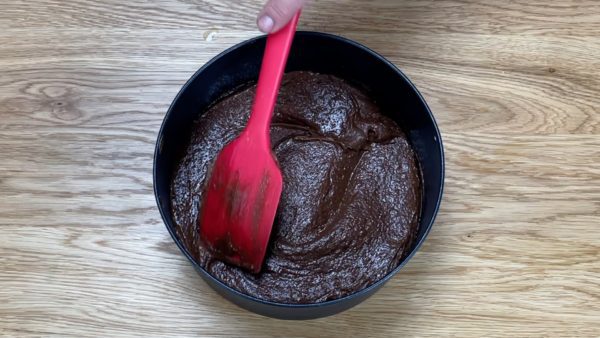 Leave the brownies to cool in the pan for 10 minutes and turn out onto a wire cooling rack to cool completely. Chill in the fridge for an hour or overnight before shaping.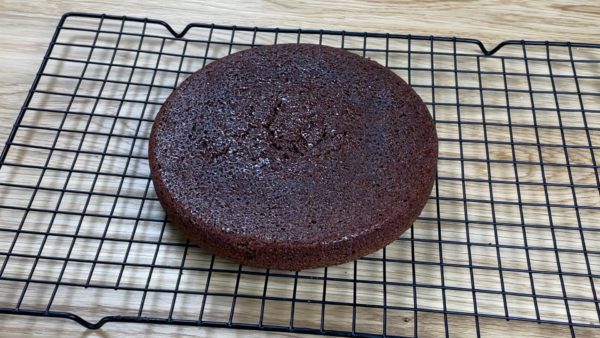 Use cookie cutters to cut out shapes, pushing the brownies out through the cutters very gently by pressing all over the brownie to ease it out a little bit at a time so it doesn't break. Decorate brownies by spreading or piping 4 Minute Buttercream and add sprinkles for some bling!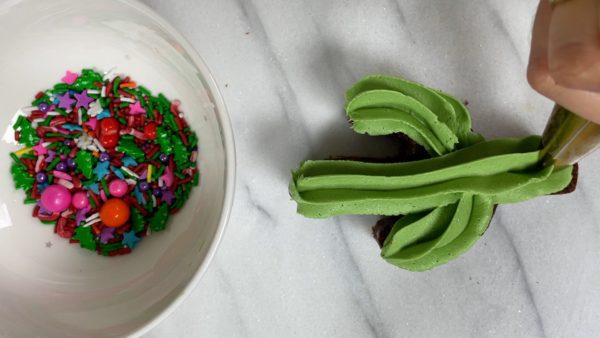 Push a straw into each shape, inserting it at least half way up the shape to support it when it's standing upright on a cake later. Push another straw down into your cake, pinching it where it sticks out of the cake and then pulling it out. Hold it beside the brownie on the straw to measure the same distance, so the straw on the brownie cake topper is the same height as the cake. Trim the straw and this will make the cake topper more stable.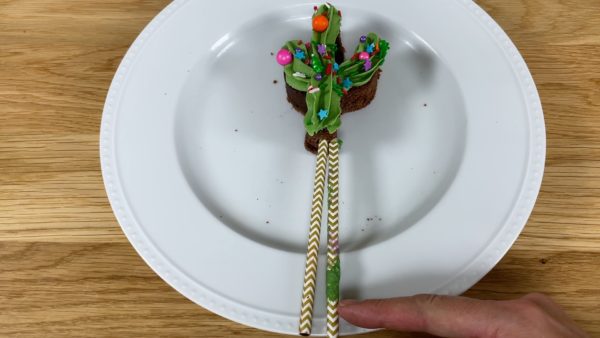 Insert the straw into the cake, pushing all the way down until the straw hits the cake board at the bottom of the cake.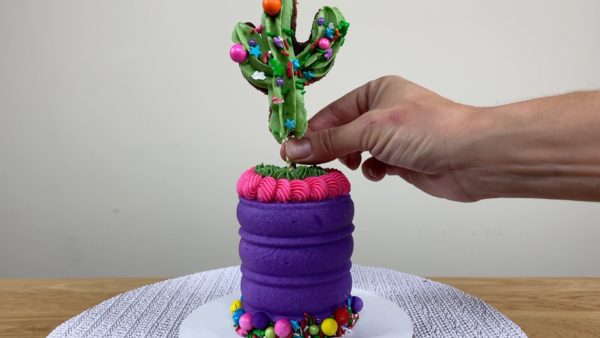 Refrigerate the cake with the brownie cake topper until 2-4 hours before serving the cake. Keeping the cake and the cake topper cold will prevent it from crumbling.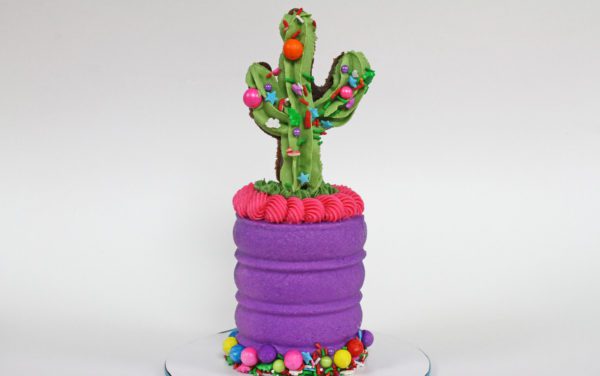 I'd love to see your brownie cake toppers! Please tag @britishgirlbakes in your photos on instagram so I can see your creations!