Add flavour and moisture to your cupcakes with these 6 easy fillings! I'll show you how to fill cupcakes with two different methods and share lots of tips and tricks for filling, frosting and decorating cupcakes.
You can add filling to cupcakes using piping bags and also without them. I'll show you both methods and share my tips and tricks for both.
Method #1: How to fill cupcakes with piping tips
The quickest way to fill cupcakes is to use a piping tip. You don't have to buy a special piping tip to fill cupcakes - round tips or even a star shaped tip will work. When you choose the size of your piping tip, keep in mind the consistency of your filling. If it's runny, choose a tip with a small opening. If the filling is thick or stiff you can use a small or large piping tip.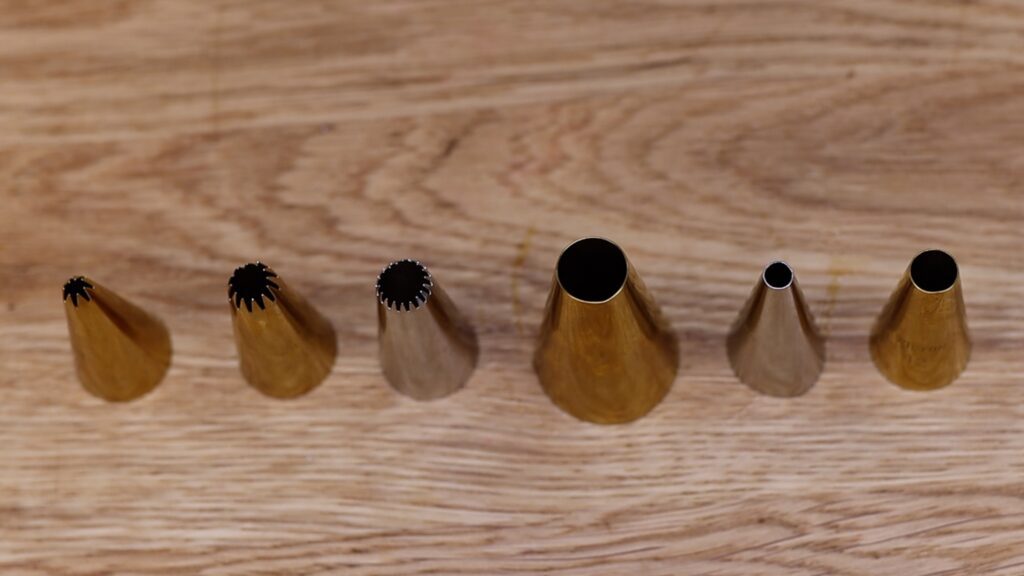 Drop your tip into a piping bag. The neatest way to fill piping bag is to fold it over a glass and then spoon the filling inside. This first filling is dulce de leche, which is a thick caramel that comes in a can. If you're intimidated by homemade caramel, this is a great alternative!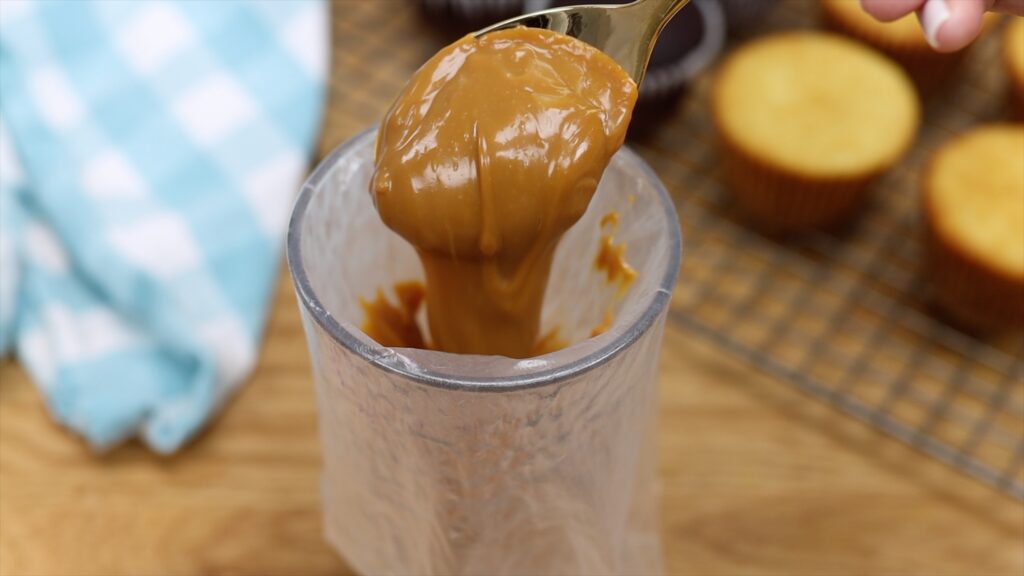 You can make it runnier by stirring in some cream if you want to, which I've done here. You only need about a tablespoon for each cupcake. Unfold the piping bag and the top edge will be perfectly clean instead of covered with smears of your filling ingredient.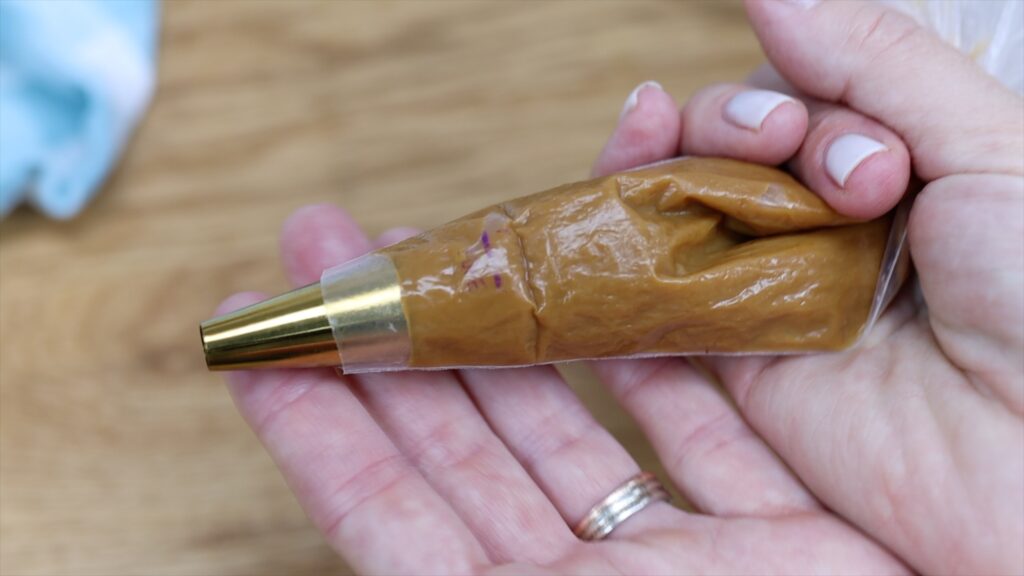 Squeeze the filling down to the end and then push your piping tip into the middle of a cupcake, going in maybe a third of the length of the tip, and squeeze the bag to fill the cupcake. When the cupcake bulges and the filling oozes out of the top, stop squeezing and lift the piping bag up.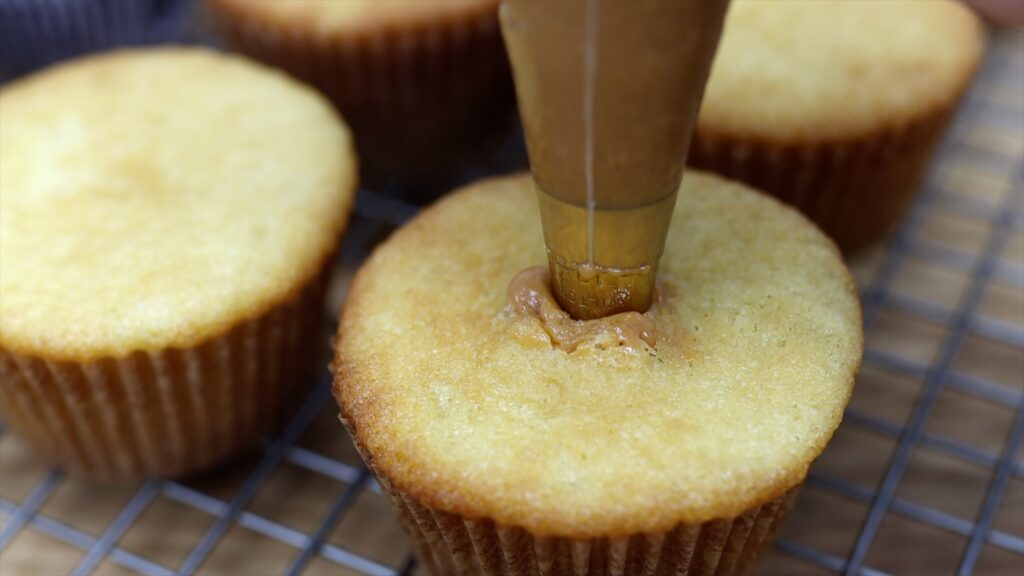 For another easy filling, mix dulces de leche or caramel with about half that amount of peanut butter. This peanut butter caramel is sweet and creamy and still a good consistency to pipe as filling into a cupcake.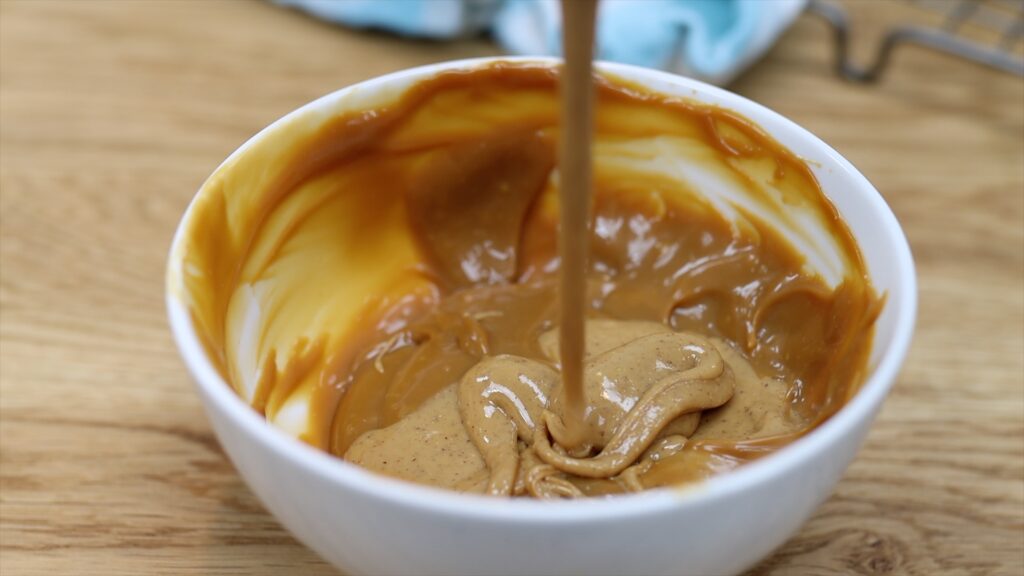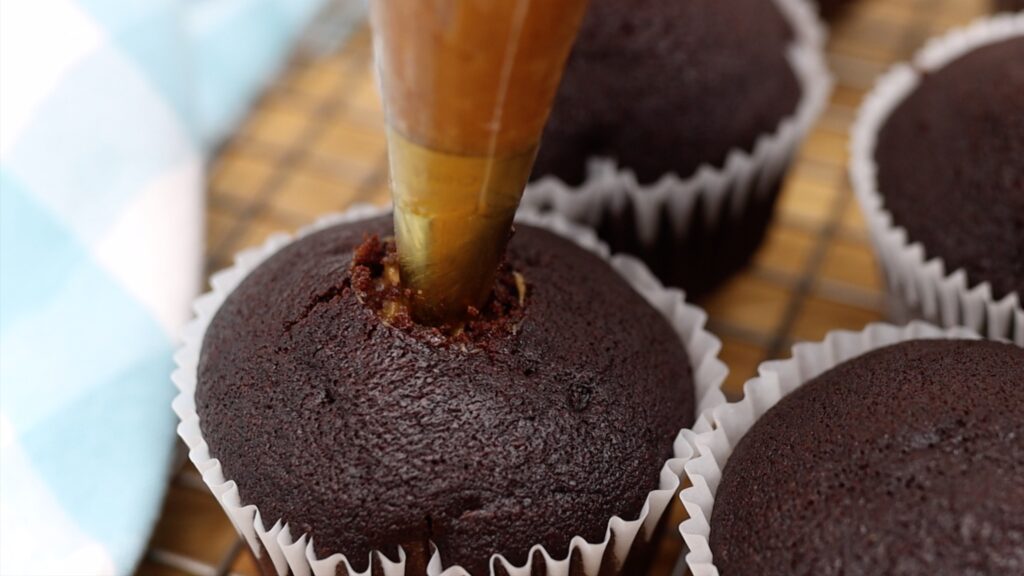 Ideally, filling ingredients won't be very runny because those will absorb into the cupcake and you won't notice them when you bite into the cupcake. Nutella is ideal! It's best to push your piping tip with your fingers into the cupcake, otherwise the tip can be pushed by the cupcake back up into the piping bag. I'll show you an easier option in a second. The cupcake cracking is a good sign that it's bursting with the filling ingredient, for maximum flavour! You'll cover up the cracks with frosting so don't worry about them being ugly.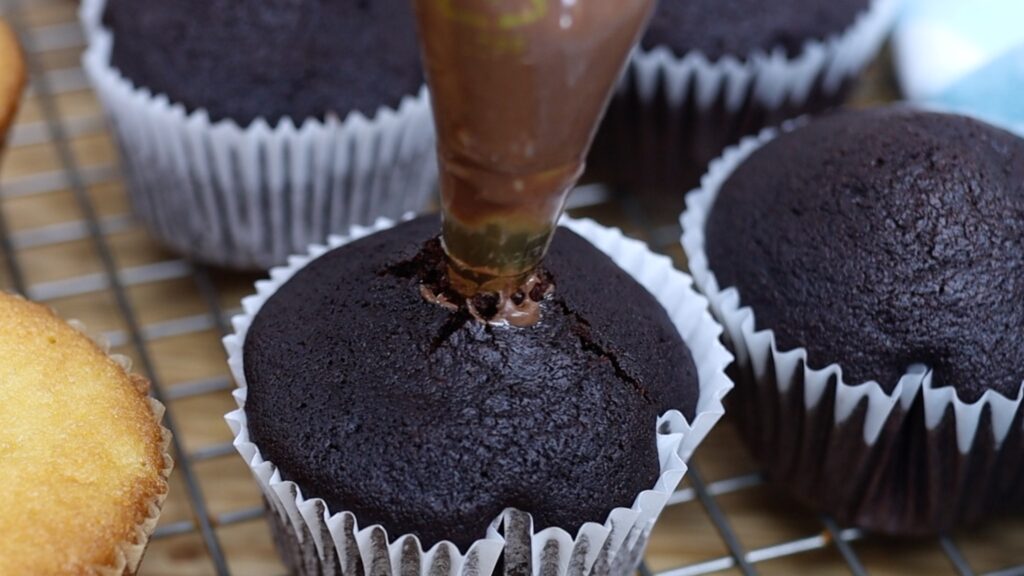 For the cupcake in the photo below I'm using lemon curd as the filling. You can buy it in a jar pre-made or make your own. Homemade tends to be runnier so using a smaller tip will prevent it oozing out of the bag while you're moving the piping bag towards the cupcake!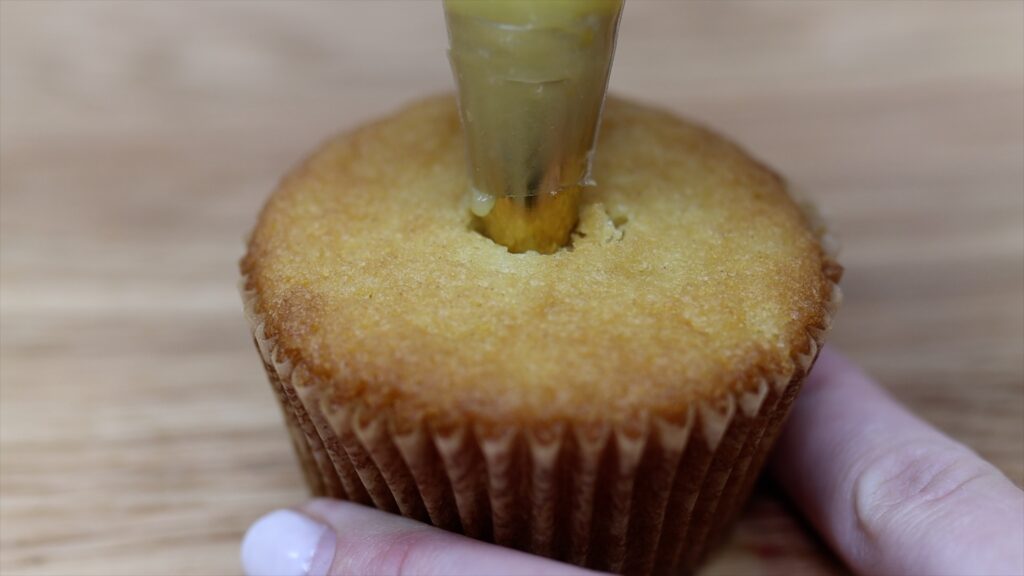 To make it easier to push the piping tip into a cupcake, use a coupler. These go on the inside of piping bags and then you attach the piping tip to the outside of the bag, screwing it on with the ring that comes with the coupler. This will hold the tip in place so it doesn't push back up from the cupcake when you're trying to fill the cupcake.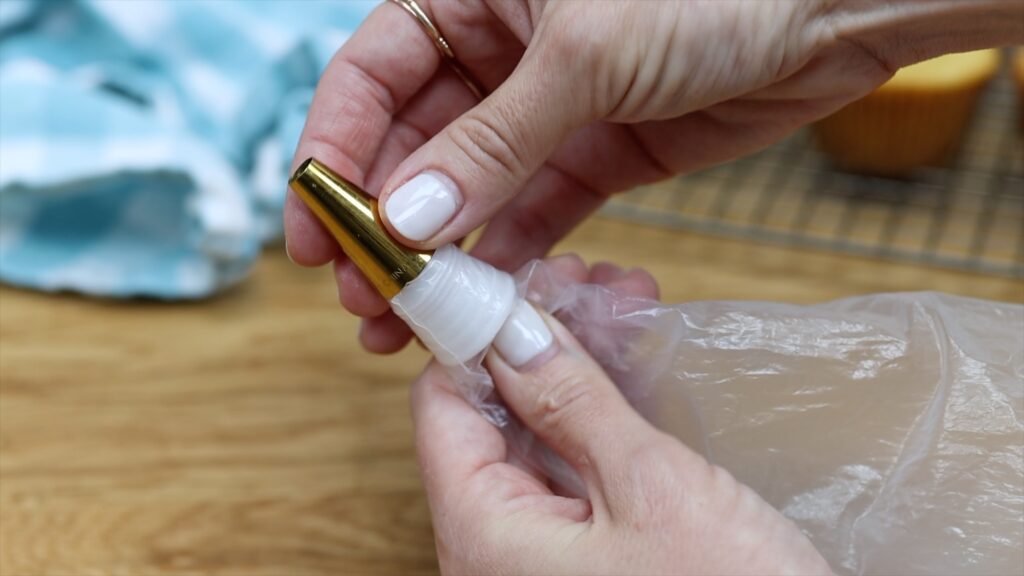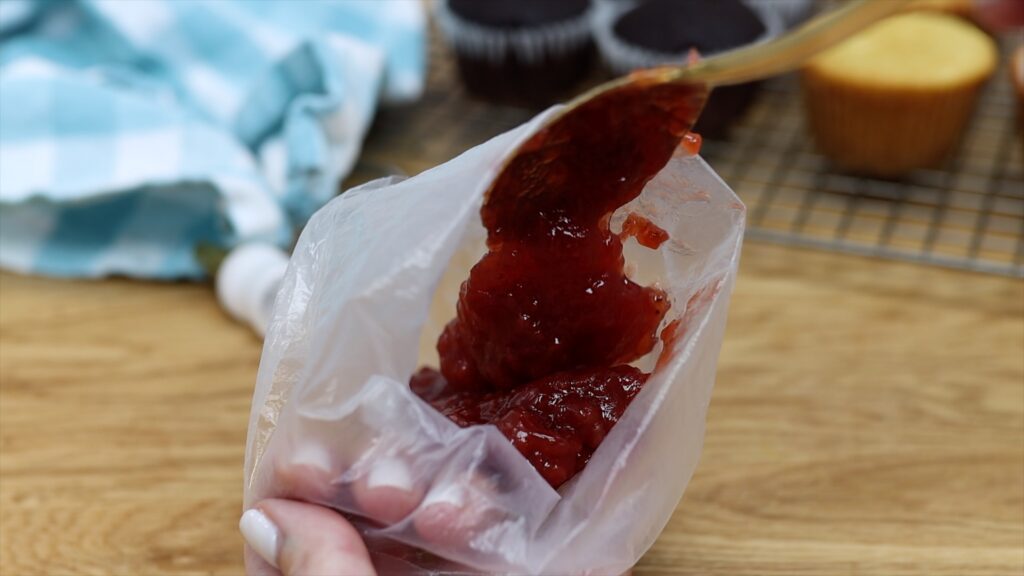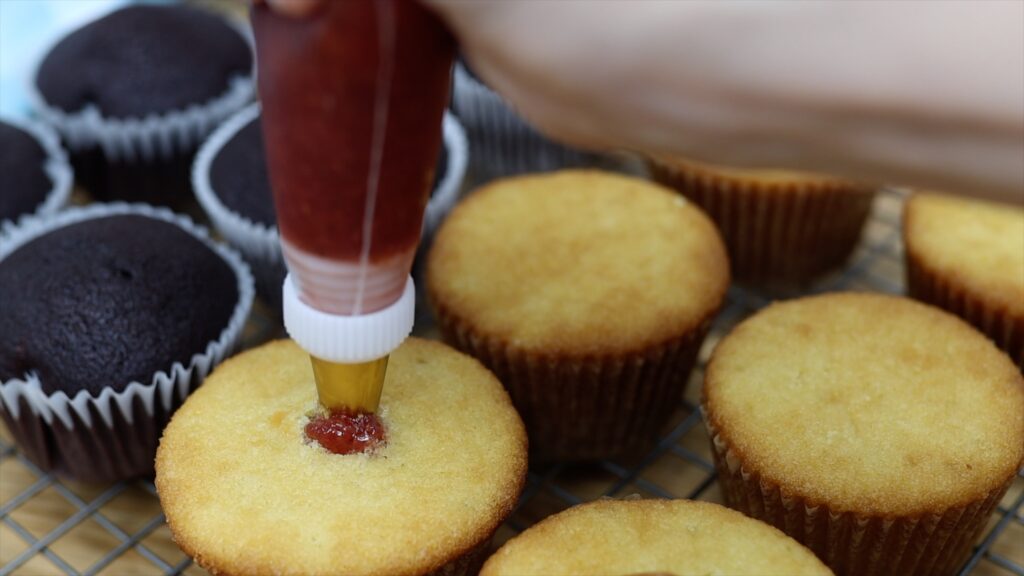 After using this filling just unscrew the ring on the coupler and take the piping tip off to wash and dry. Then you can use that some piping tip on another bag with a coupler, which makes it really quick to switch between different filling ingredients.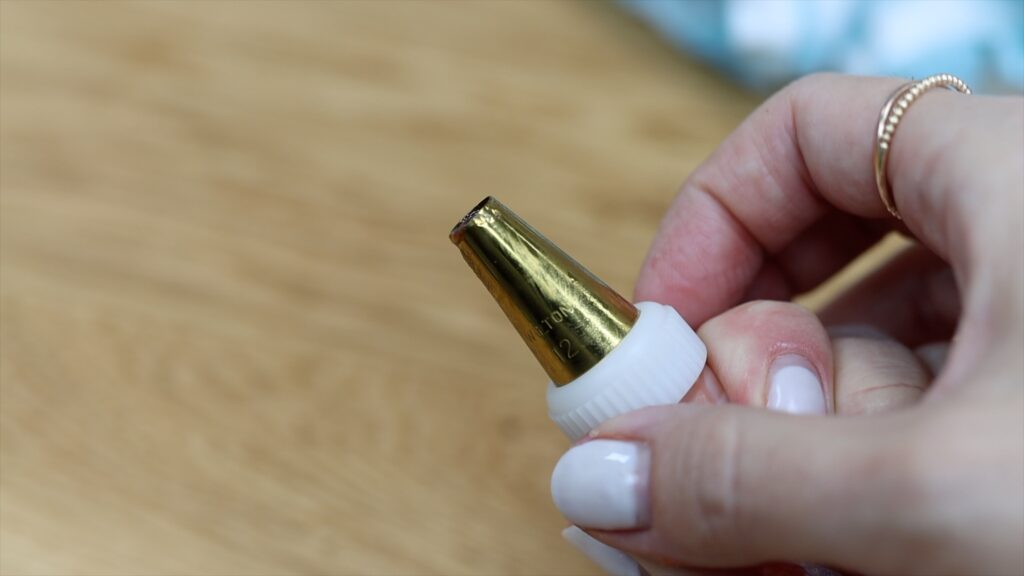 Method #2: How to fill cupcakes with a knife and spoon (the "cone method")
The second method for filling cupcakes is the knife and spoon method. It's a bit more time consuming but it works best for really thick ingredients or really runny ingredients that are difficult to pipe. You don't need a piping bag or piping tips for this method.
Start by choosing or preparing your cupcake filling. This is a package of vanilla pudding prepared according to the package directions. It makes cupcakes really moist and rich without making them overly sweet. Using a package of pudding means it only takes 5 minutes to set!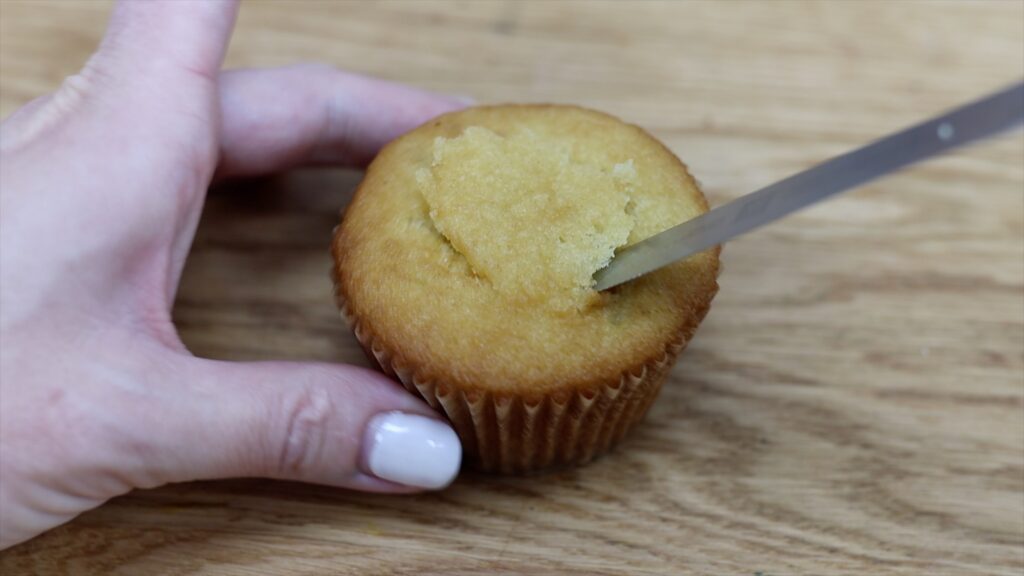 Hold a sharp knife at an angle to cut a cone shape out of the middle of the cupcake. Cut about halfway down the cupcake, not all the way down to the bottom of the cupcake. Save the piece of cupcake you cut out. Spoon your filling into the cupcake, letting the pudding or jam or any other ingredient fill the hole you've cut out. Then gently press the cupcake cone back over it.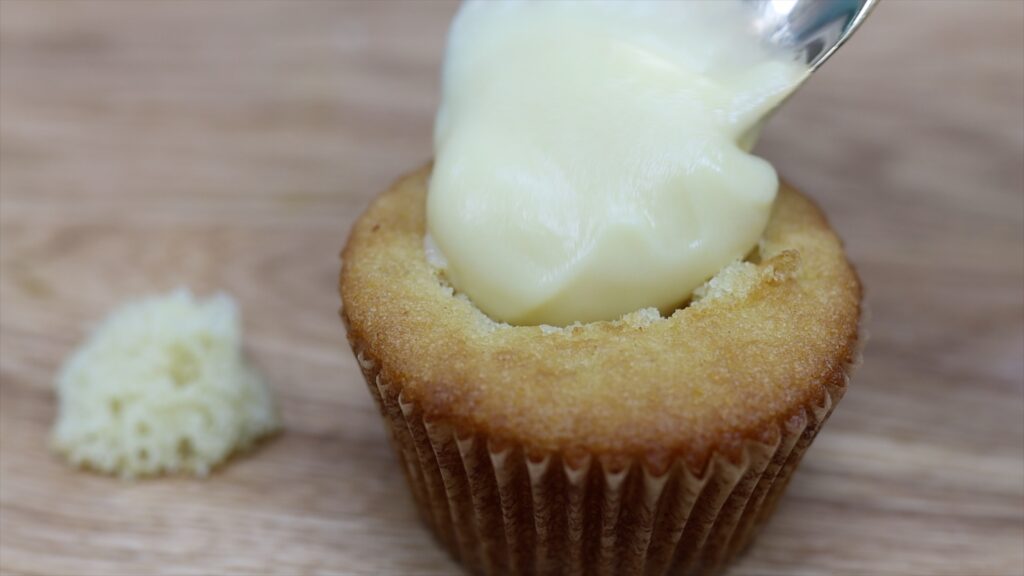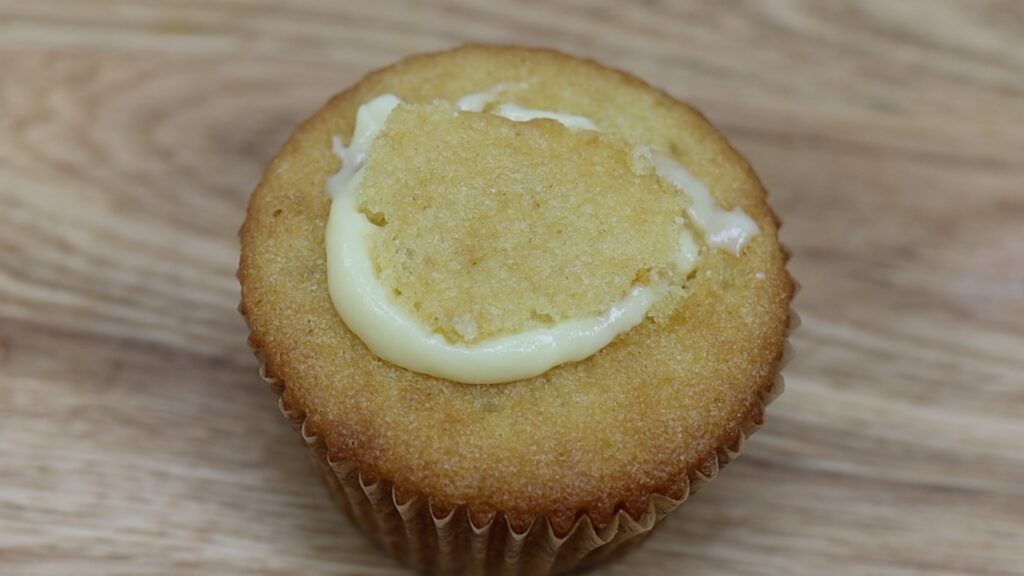 How to frost and decorate filled cupcakes
Now it's time to frost and decorate these cupcakes! I'll show you options with and without piping tips.
How to decorate filled cupcakes with a drizzle
This is a 1M tip, which is a star shaped tip. After piping a swirl of my 4 Minute Buttercream or any other frosting onto the cupcake, to show what the filling is you can decorate the cupcake with it.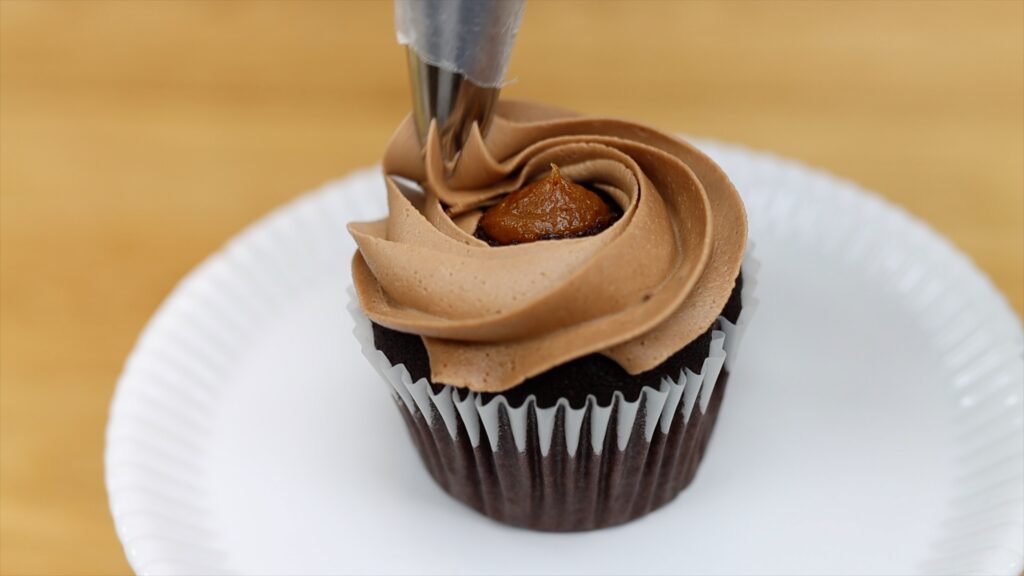 This cupcake is filled with dulce de leche so I'm going to use more dulce de leche to decorate it. Spoon some into a ziplock bag and microwave it for 10 seconds to thin it out a bit. Then cut a tiny piece off the corner of the ziplock bag to squeeze the dulce de leche through and drizzle over the cupcake. Yum!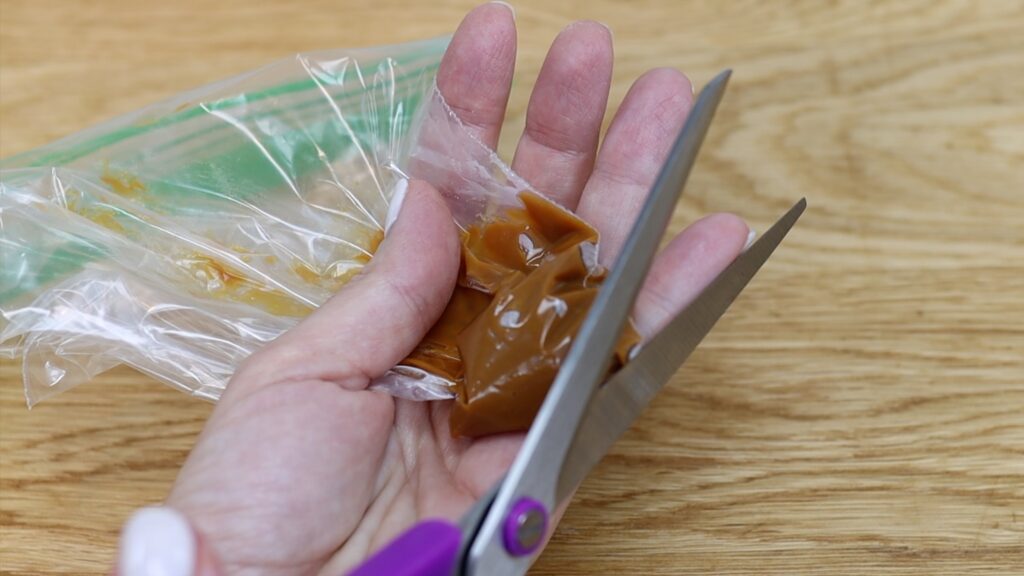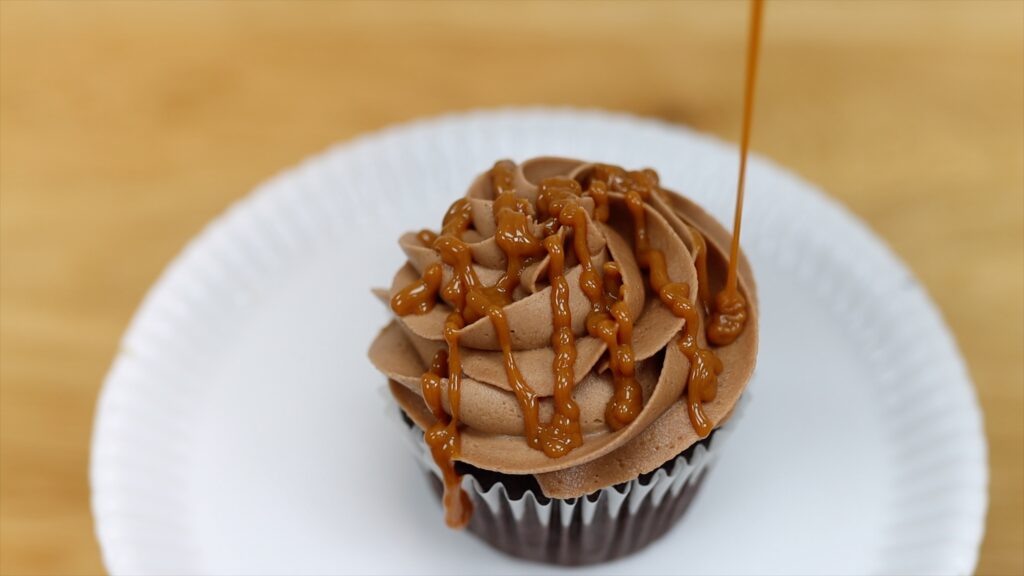 You can do this with any filling, like Nutella or melted chocolate. The trick is to make sure it's runny enough to drizzle so you might need to add cream or heat it for a few seconds in the microwave. Also, don't cut off too much from the corner of the bag or you'll have pipe globs instead of a nice thin drizzle.
How to decorate filled cupcakes with two-tone piping
To incorporate the filling in the frosting you could stir the filling ingredient into your frosting or try two-tone frosting. It's easiest to do this inside a glass so that the bag stays wide open while you're filling it. Start by spooning the filling ingredient down one side of the piping bag and push it all the way down to the piping tip.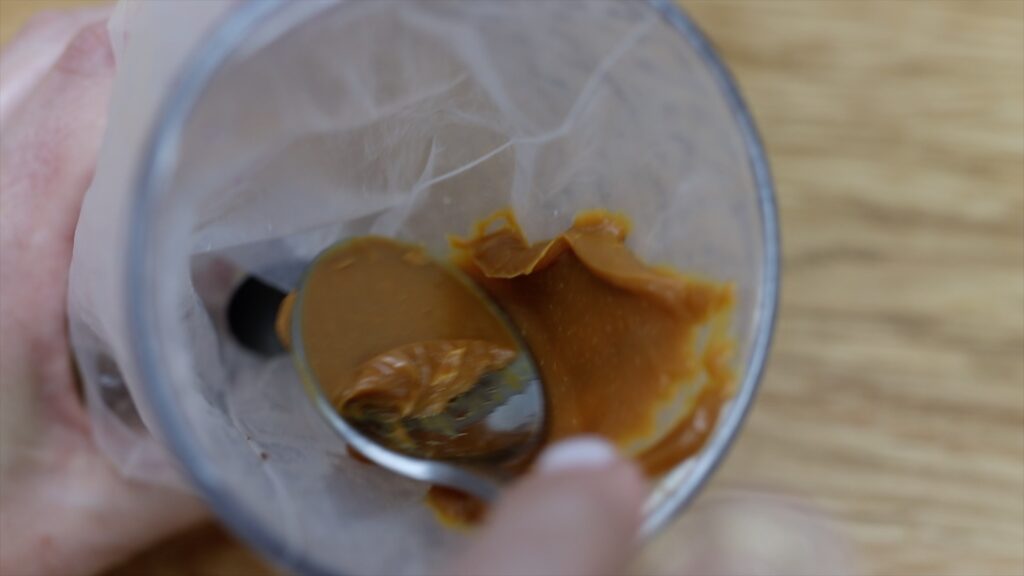 Then fill the other side of the piping bag with frosting. My favourite is my 4 minute buttercream! Lift the piping bag up and squeeze the filling and frosting down to the piping tip.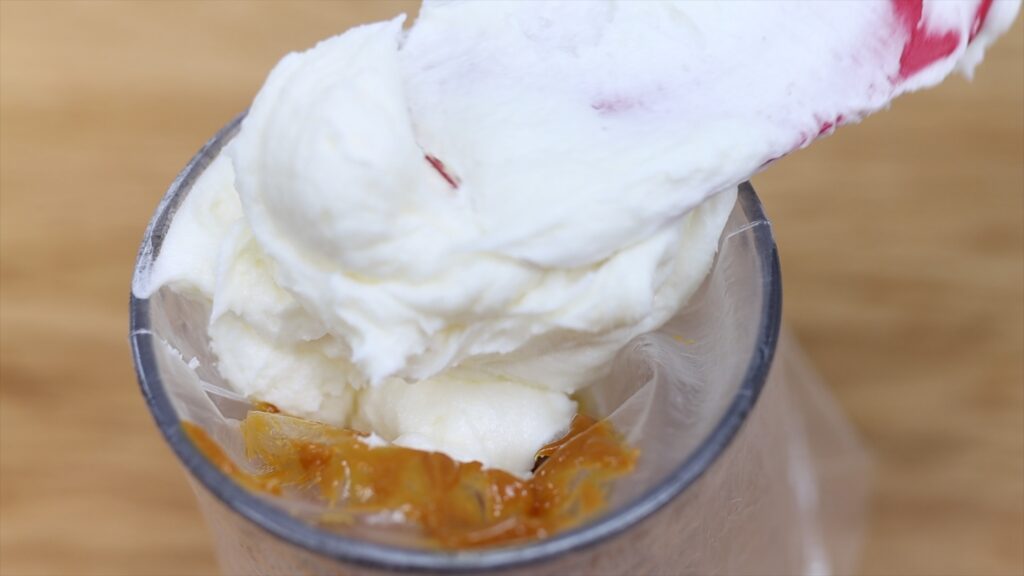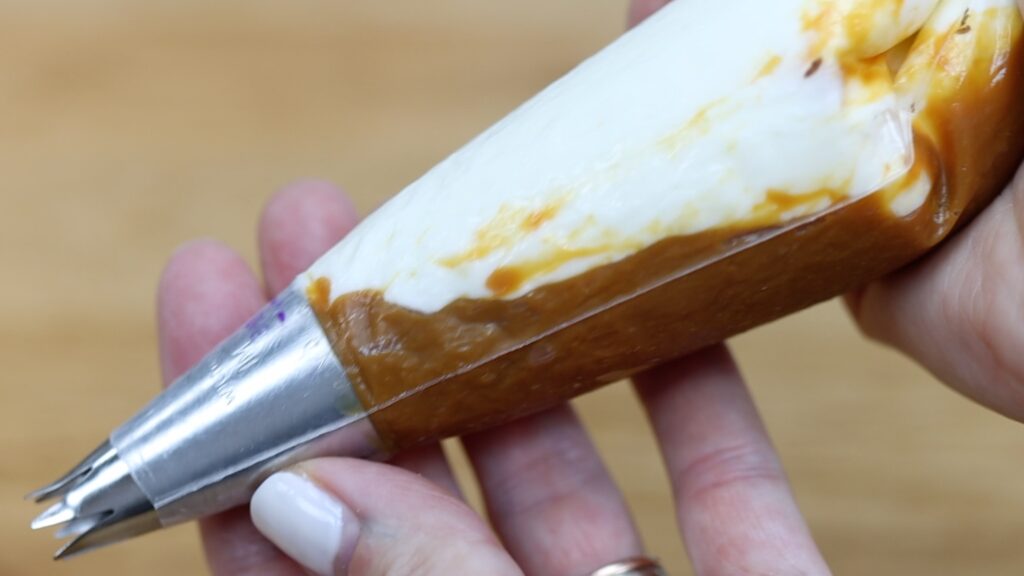 You should see both go all the way to the tip, meaning they'll both pipe out through the tip together at the same time. Pipe a swirl onto your cupcake and you'll see pretty two-tone frosting that tells everyone what flavour the cupcake filling is inside!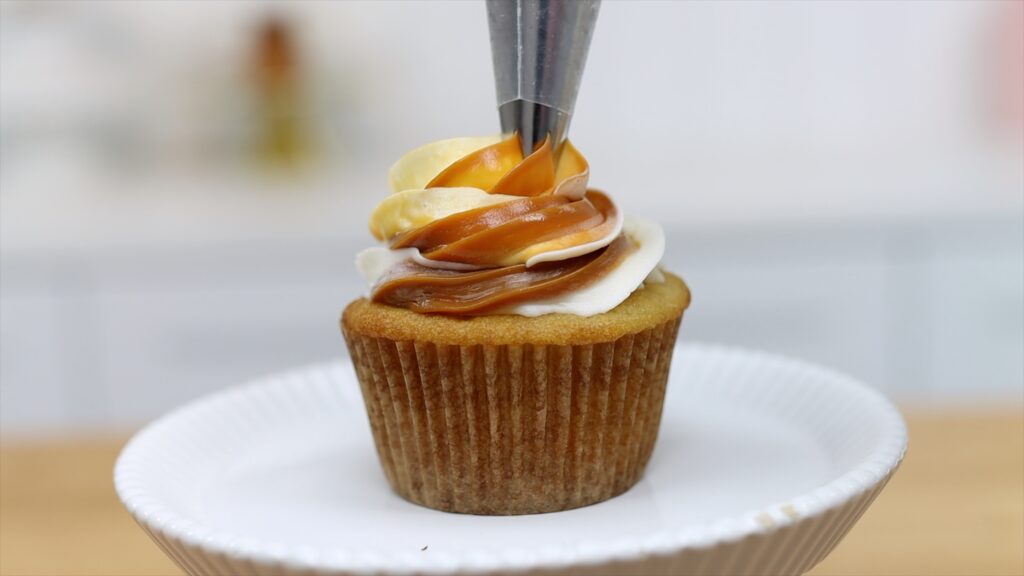 How to decorate cupcakes with filling ingredients
For another way to display your filling ingredient, pipe a swirl onto a cupcake with any piping tip but don't finish the swirl. Leave a little gap at the top of the frosting and fill that with more of your filling ingredient. You can spoon the filling onto the top of the swirl, like this strawberry jam, or pipe it on, like the lemon curd below.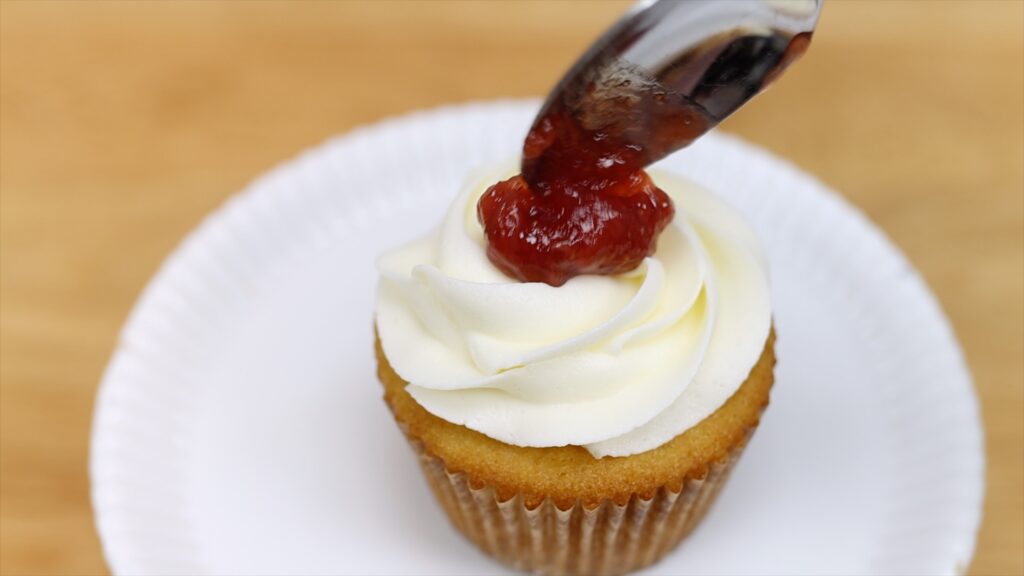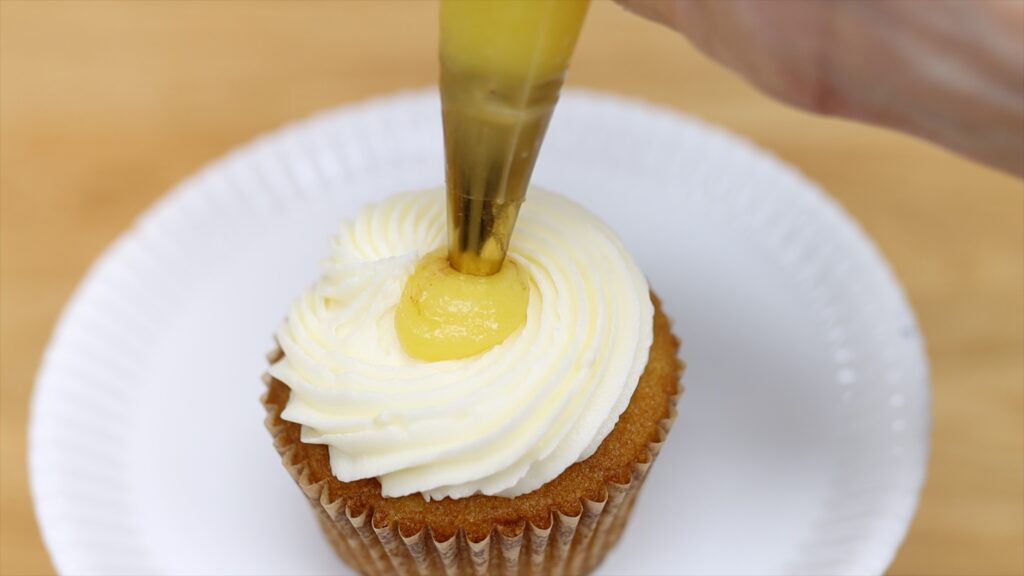 How to frost cupcakes without piping tips
If you don't have piping tips you can just use a piping bag with the end cut off. Hold the bag still as you squeeze it so that the frosting bulges out to cover the cupcake. Scoop out a bit from the middle with a spoon or an offset spatula and fill the hole with more of your filling!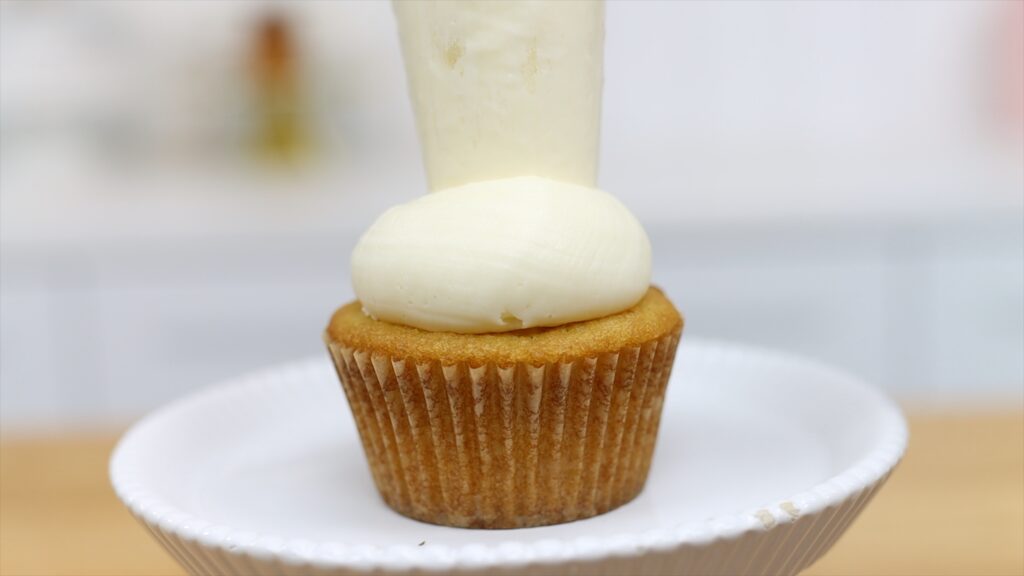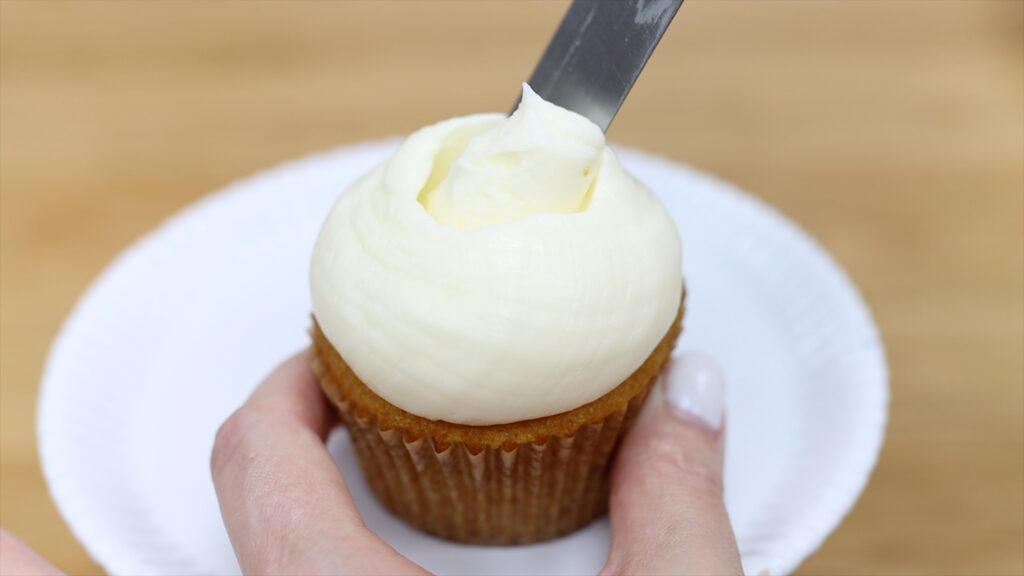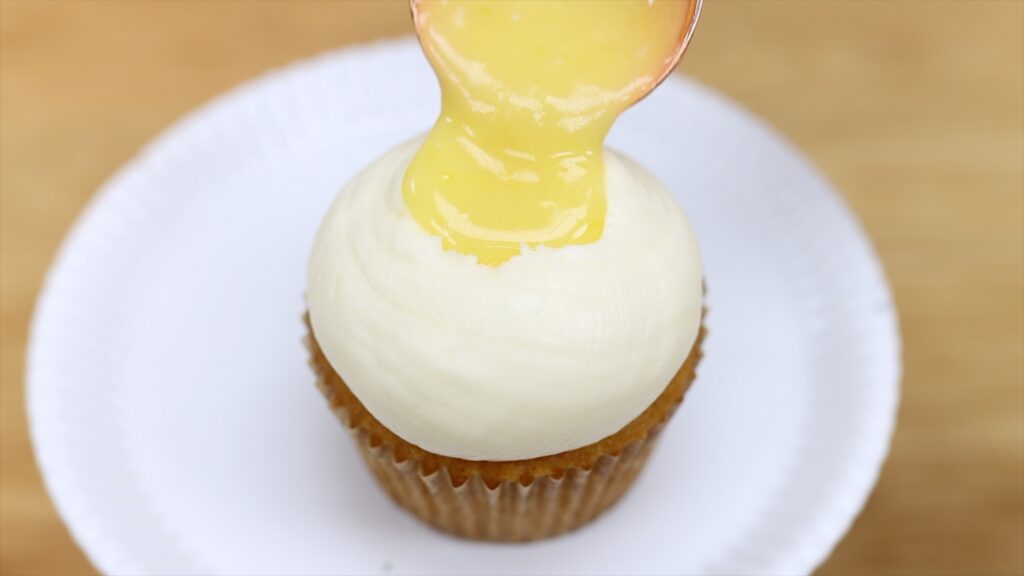 Easy cupcake filling ideas
Now for the best part - biting into the cupcakes to discover what's inside! Here are my favourite cupcake filling ideas that are easy as well as delicious: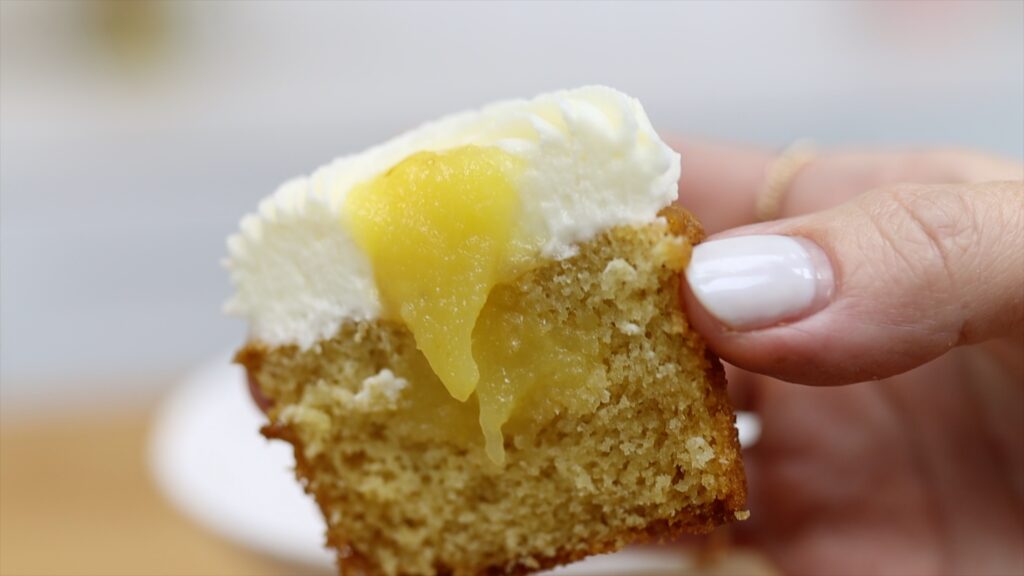 Lemon curd is deliciously tart, which balances out the sweetness of the frosting. You can use store-bought or homemade lemon curd but ideally it will be thick enough so that it doesn't absorb into the cupcake.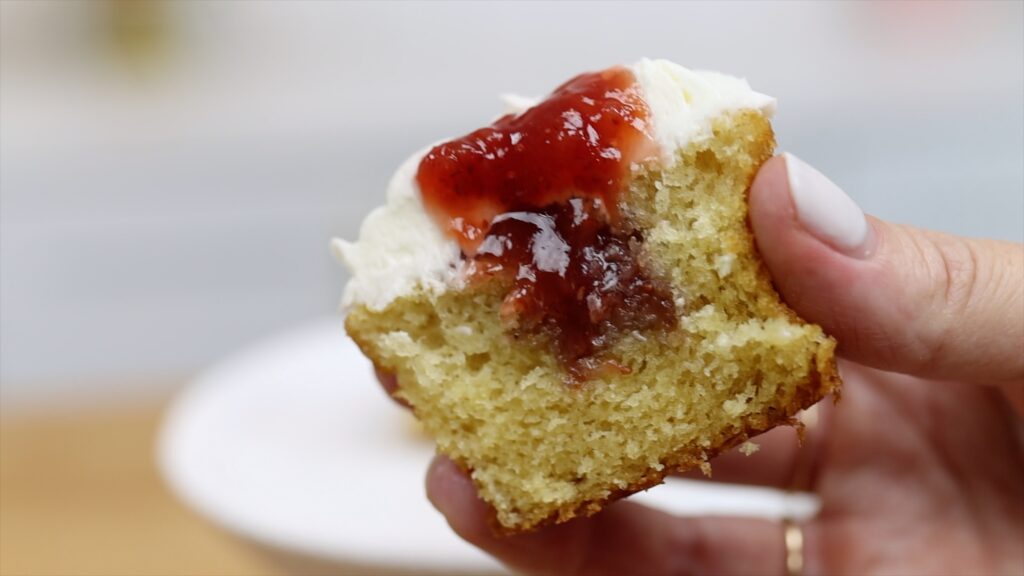 Strawberry jam or any other flavour of jam will provide a refreshing burst of flavour in the middle of the cupcake.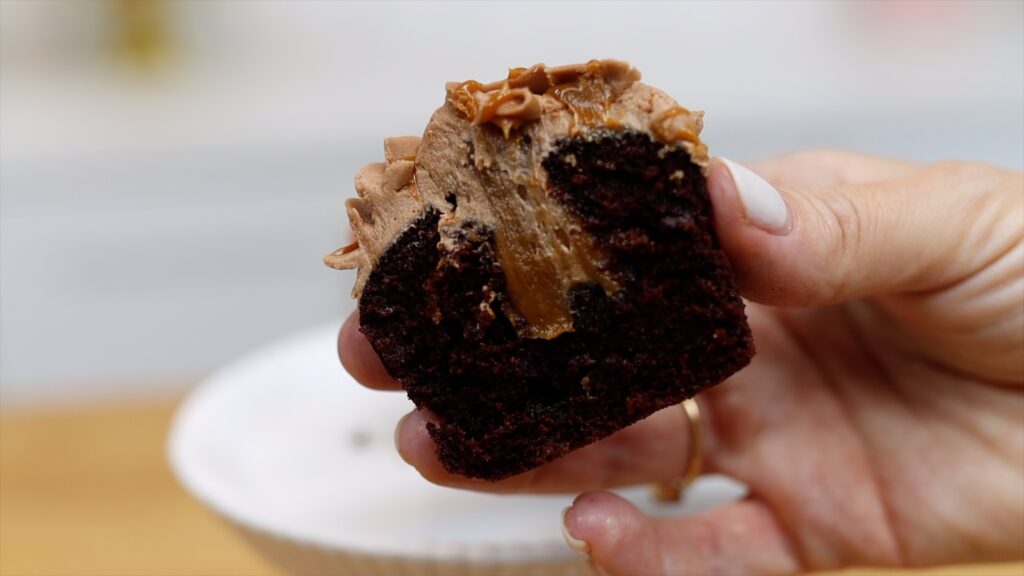 Peanut butter caramel is easy to make by mixing dulce de leche with half the amount of peanut butter. It pairs perfectly with chocolate and isn't too sweet.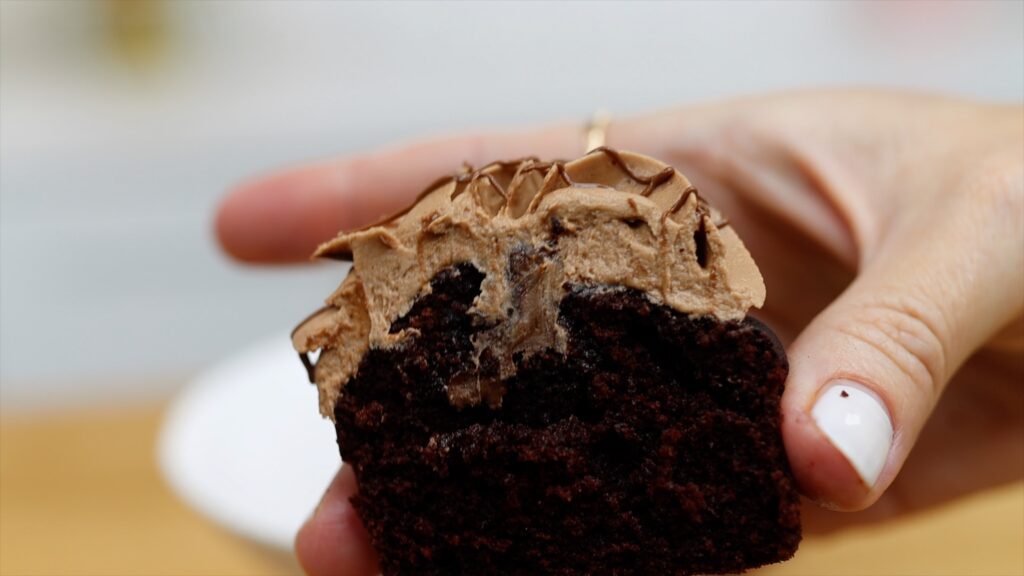 Nutella is decadently chocolatey with a hint of hazelnut. It's a nice consistency to pipe or spoon into a cupcake as filling and also to drizzle over the frosting to decorate the cupcake.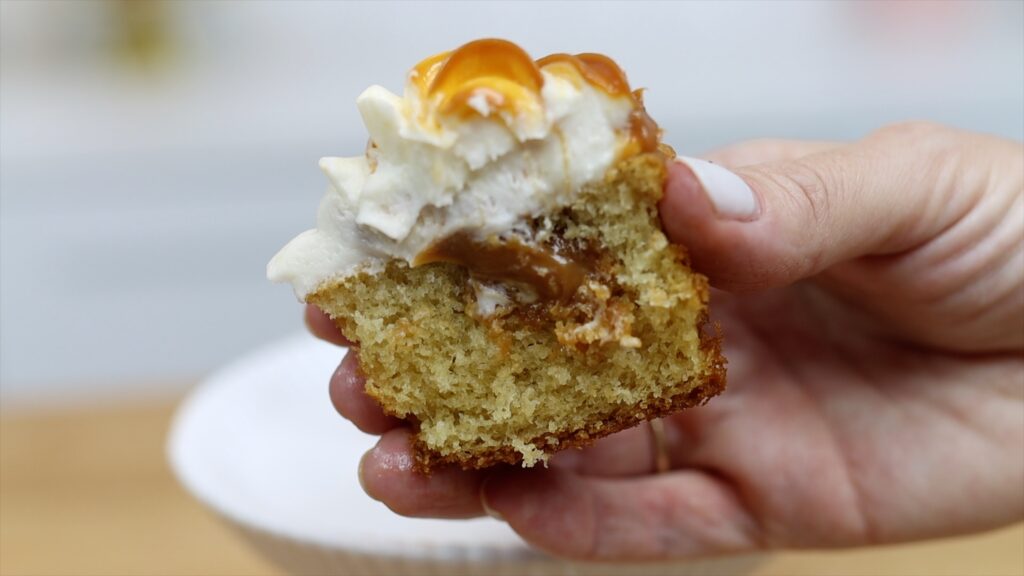 Dulce de leche is a thick, creamy caramel that comes in a can so it's insanely easy to use. It looks beautiful in two-tone frosting and tastes incredible, too!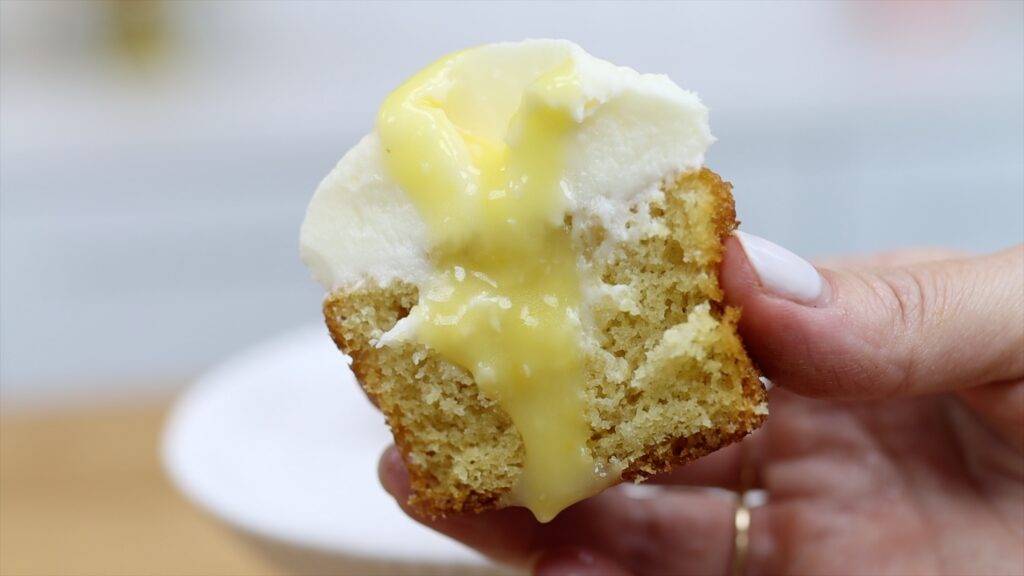 Vanilla pudding keeps the cupcake nice and moist without adding a lot of sweetness. If you're short on time, use a package to make it in just five minutes!
How to store filled cupcakes
Cupcakes will stay fresh for two days if they're stored in an airtight container at room temperature. If your filling needs to be refrigerated, for example lemon curd, you can put the cupcake in an airtight container in the fridge for two days. Cupcakes taste best at room temperature so take them out of the fridge a few hours before you serve them.
What's your favourite cupcake filling? Tell me in the comments!
You can watch a video of this tutorial on how to fill cupcakes with 6 easy fillings if you prefer: