Meringue pops make fun, colourful cake toppers or they're a whimsical dessert on their own!
This recipe makes about 24 meringue pops, depending on their size.
Ingredients
4 egg whites (about 160g or 5 1/2 oz)
1 cup (225g or 8oz) of sugar
pinch of salt
about 24 cookie pops, wooden skewers or toothpicks
Method
1. Separate 4 eggs by cracking them and then passing the yolk back and forth between the two halves of the eggshell, letting the egg whites fall into the bowl of your mixer. Save the yolks for another use. Add sugar and salt to the mixing bowl.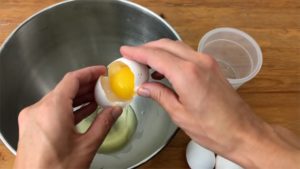 2. In a small saucepan, bring about an inch of water to a boil. Turn off the heat and place the bowl of your mixer on top of the saucepan so it's not touching the water.
3. Whisk the mixture with a whisk for 2 minutes. Pinch a bit of the mixture and rub your fingers together. If you can feel any grains of sugar, whisk for another minute. If the mixture is smooth, it's ready for the next step!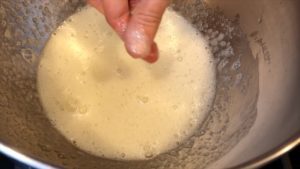 4. Transfer the bowl to your mixer and use the whisk attachment to whisk until stiff peaks form, about 7 minutes.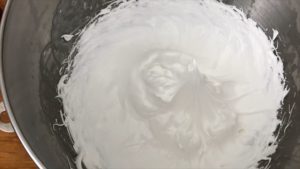 5. Line a baking tray with parchment paper and preheat oven to 200 degrees Fahrenheit (95 degrees Celsius). Optionally, divide mixture into bowls and add a few drops of gel food colour to each one, folding it gently to mix.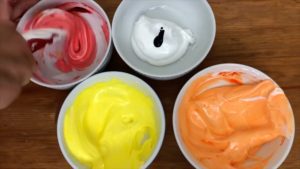 7. Spoon the mixture into a piping bag fitted with a star tip (I used a 1M) and pipe swirls onto the parchment paper, leaving an inch between each one in case they expand during baking.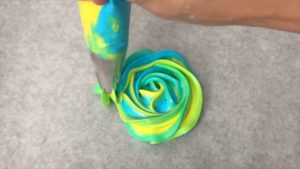 For two tone meringue pops, place two colours of the meringue mixture side by side in the piping bag.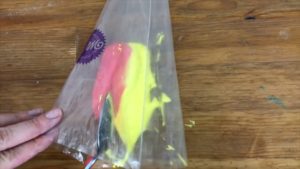 8. To jazz up the meringue pops, sprinkle them now (before baking) with sugar pearls, sprinkles or sanding sugar.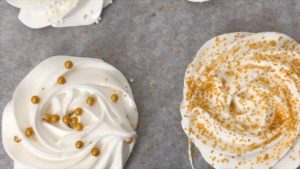 9. Optionally, insert a cookie stick, wooden skewer or toothpick into each meringue, pushing in gently into the middle of the meringue swirl. If you prefer, you can place the stick on the baking tray before piping the meringues, piping a tiny dot of the meringue mixture onto the tray to attach the stick so that it doesn't move around while you're piping the meringue swirl.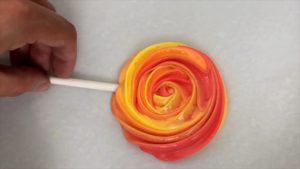 10. Bake for 90 minutes. Touch a meringue and if it's still stick, bake for another 30 minutes. When the meringues are hard, turn off the oven but leave the meringues inside for 2-3 hours to cool gradually so they don't crack.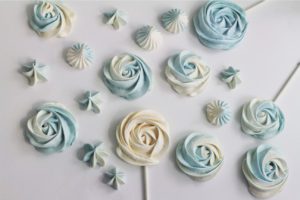 11. Now push the pops into your cake or store them in an airtight container at room temperature or in the fridge.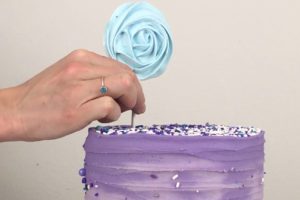 Watch my video tutorial below for more visual, step by step instructions!