Wondering what to do with leftover frosting? In this tutorial I'll show you nine ways to use it and how to store it for later cakes!
#1 Add a border to your cakes
With just a few spoonfuls of leftover frosting you can pipe a beautiful border. Scoop it up and spoon it into a piping bag fitted with any star shaped tip. Now you can add pretty textured detail to the bottom or the top of the cake.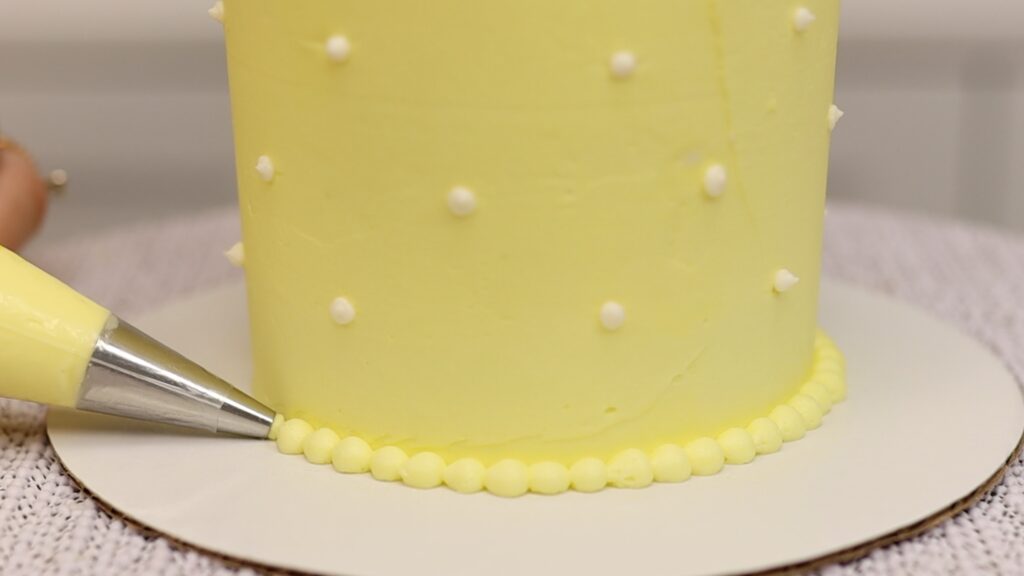 The smaller the piping tip and the smaller the cake, the less frosting you'll need. At the bottom of the cake you'll cover up any air gaps or imperfections between the cake and the cake board or if you pipe a border onto the top of the cake, you'll give the cake some height and make it look more elegant!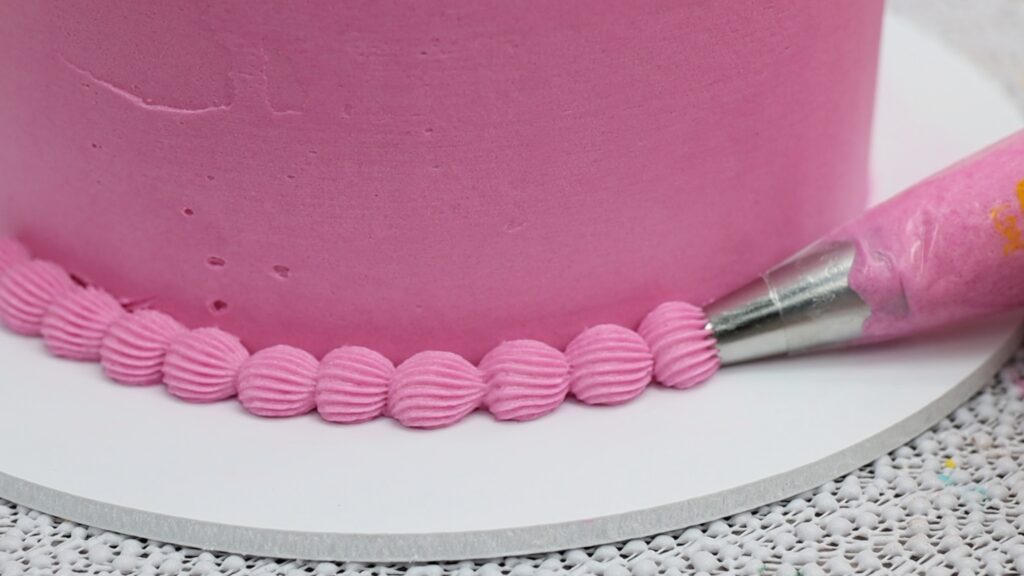 #2 Re-tint frosting
You can re-purpose leftover buttercream by tinting it another colour. I recommend gel colours because they're much more concentrated than liquid colours so you'll make much brighter, bolder colours. Add them a drop at a time to make the colour you want.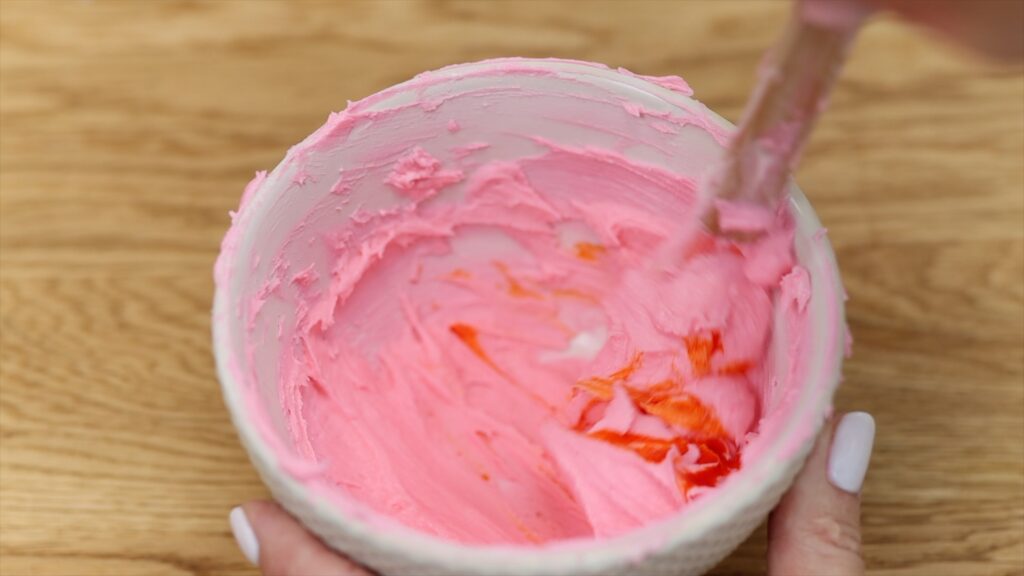 Now you can use this leftover frosting to frost or decorate another cake. This teeny tiny cake is a lunchbox cake!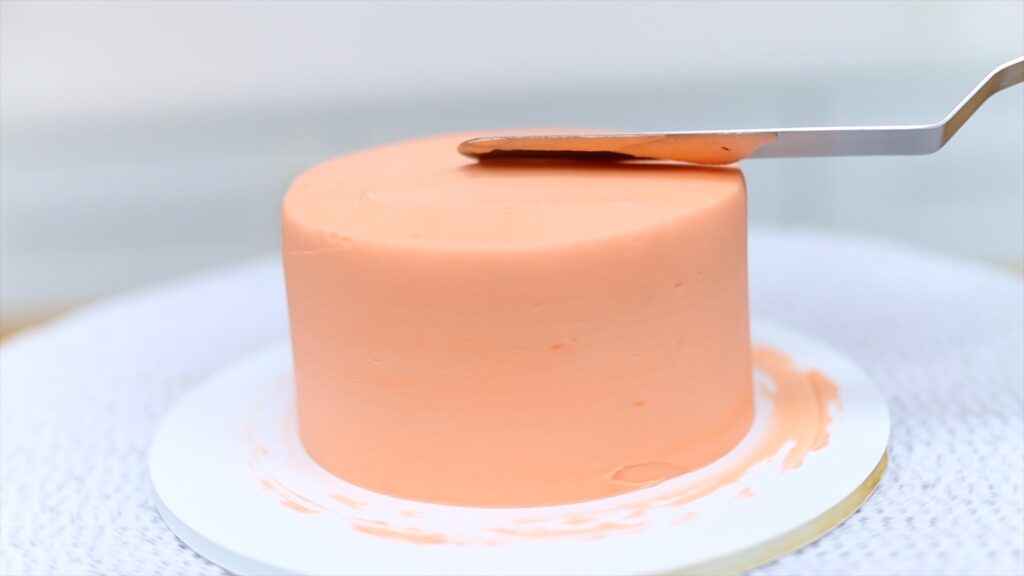 I should mention that for any of these ideas, you can do them straight away or store the frosting for up to two months, which I'll show you how to do later in this tutorial.
#3 Pipe flowers
Piped flowers can be frozen for a month. All you need is a flower nail, a little piece of parchment paper and a petal tip. I show how to pipe these flowers in this tutorial.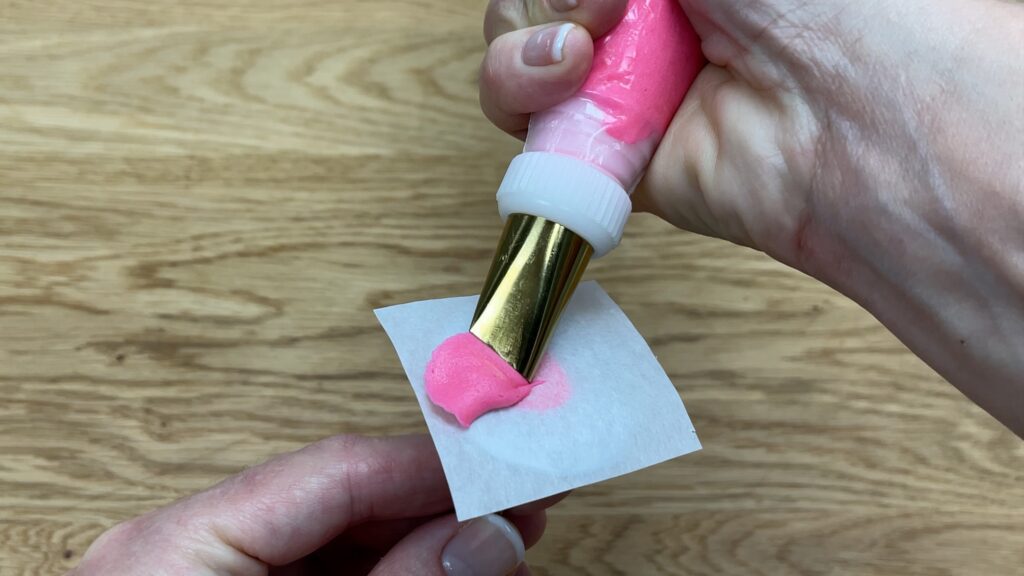 Slide the piped flowers on their parchment paper onto a tray and put them in the freezer until you're ready to use them to decorate a cake!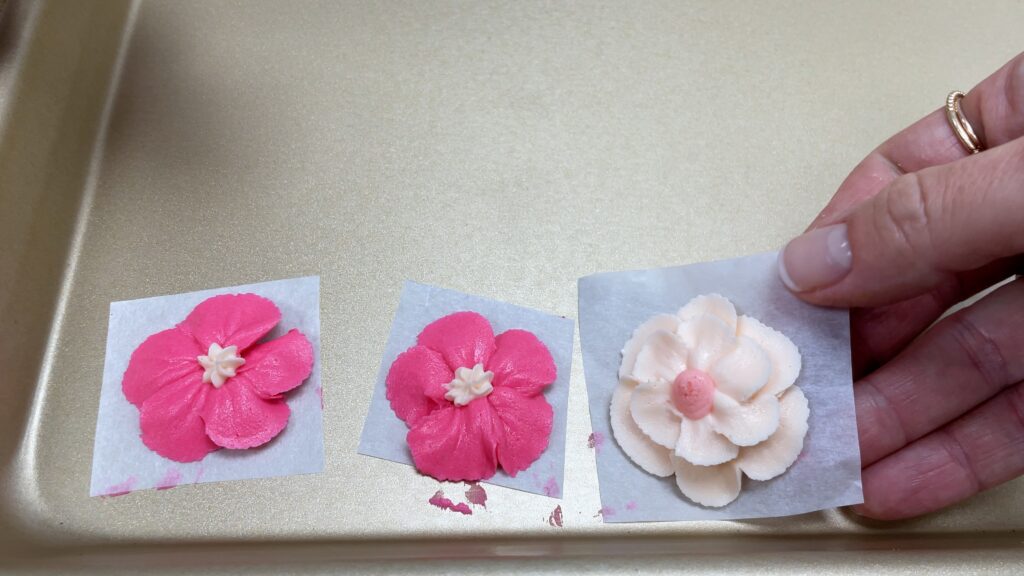 #4 Use leftover frosting for a stencil
Some decorative details only need a tiny amount of frosting, like stencils. This is a great way to use up that last little bit of buttercream!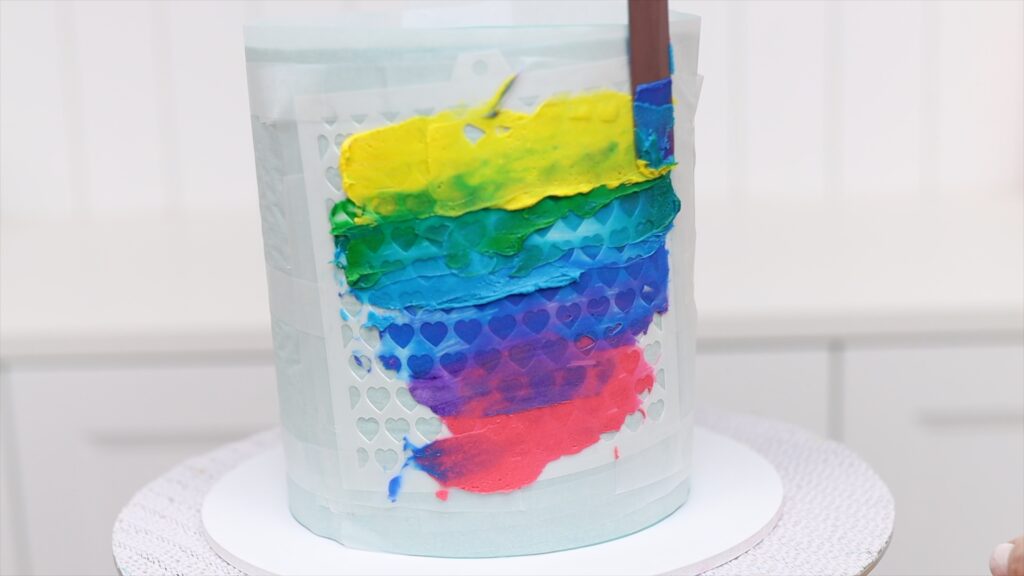 I teach all sorts of unique cake decorating techniques in my online course, The Basics of Buttercream. Join my ClubPLUS for access to every MasterCourse, MiniCourse and Live Workshop!
#5 Make a mini cake
Mini cakes are a great way to use up teeny tiny amounts of leftover frosting. You can make a cake using cupcakes as the layers like I did for this one! Use mini cakes to practice new cake decorating techniques or make someone a thoughtful gift.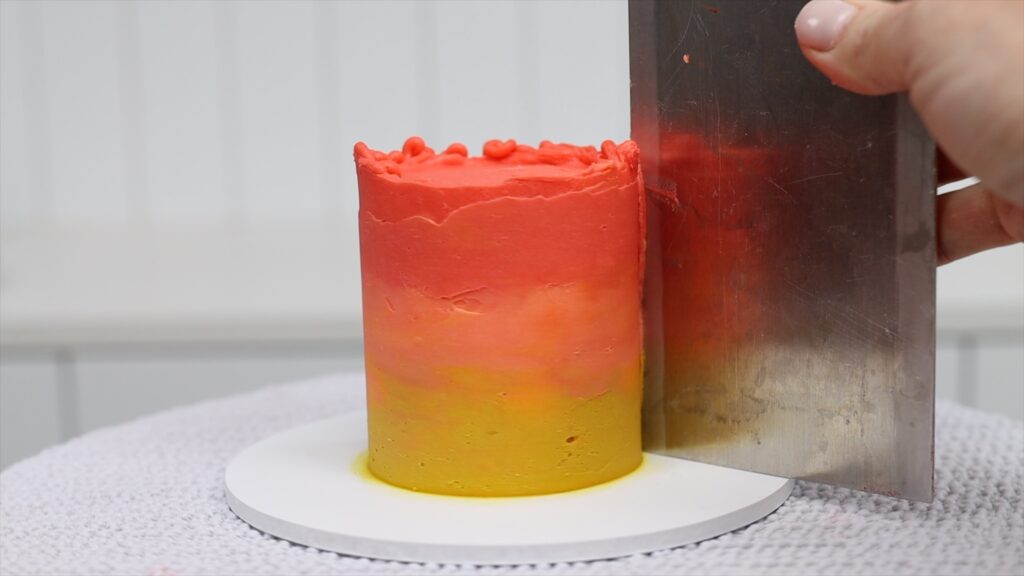 #6 Decorate a cake dummy
If you don't want to bake anything, use a cake dummy to practice smooth frosting or any decorating techniques!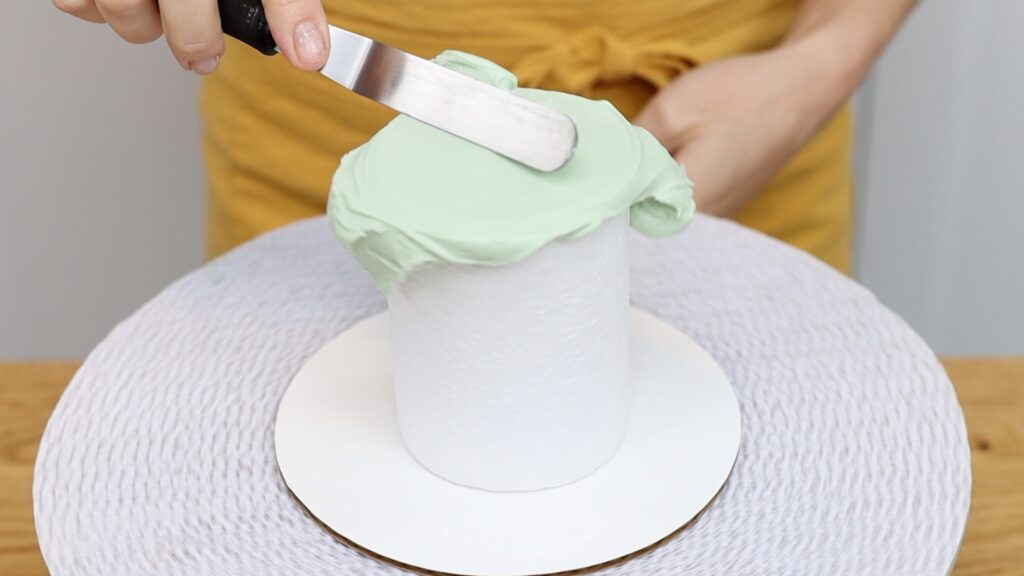 Cake dummies are styrofoam rounds that come in different sizes. After you finish practicing you can wash the frosting off and re-use the dummy to practice another technique!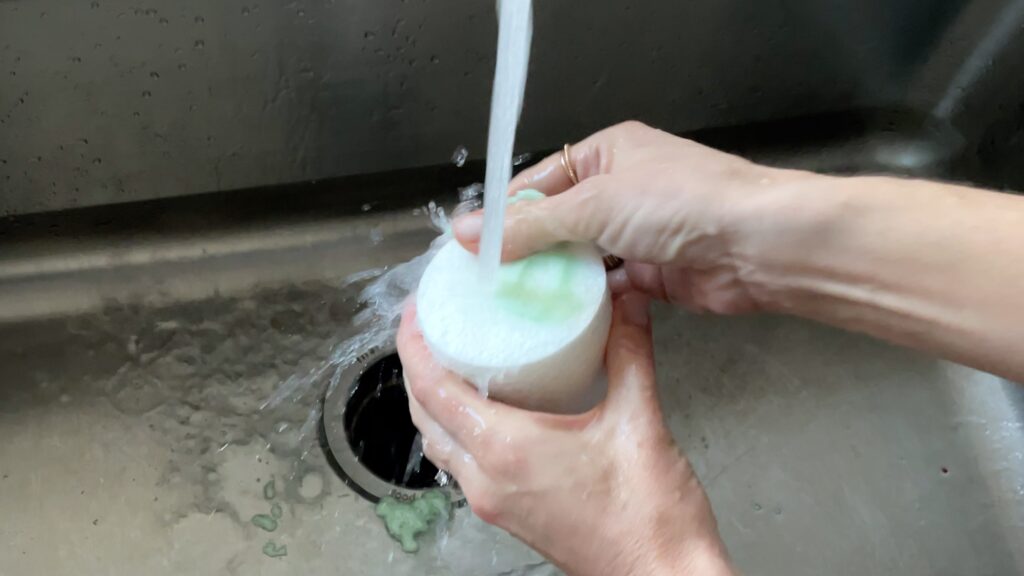 #7 Make a dessert
Make a dessert with your leftover frosting like a cake sundae. This is also a great way to use domed cake layers you've trimmed or offcuts from sheet cakes.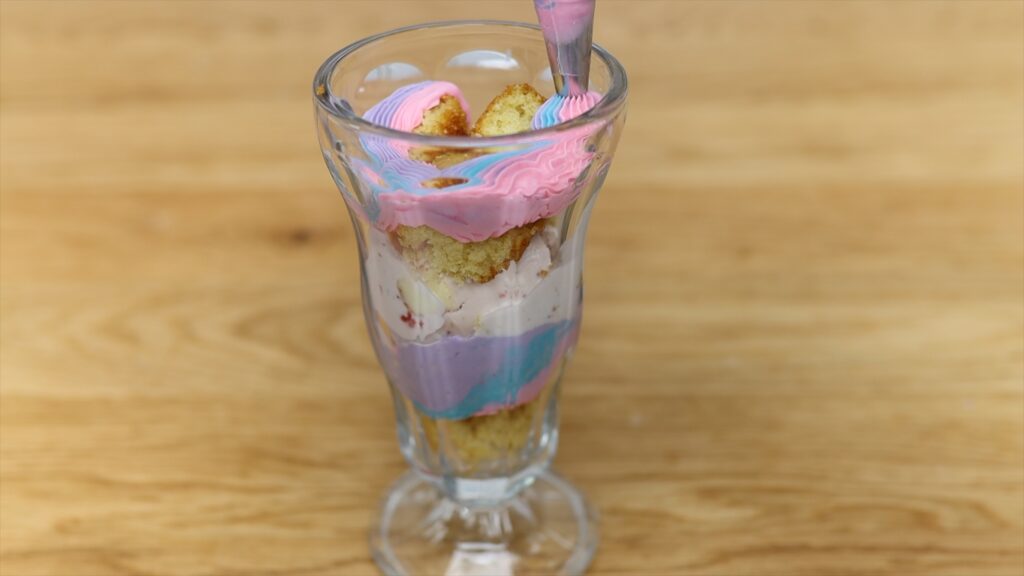 Alternate cake scraps with leftover frosting and add ice cream to make it really decadent! These make a romantic dessert for two or an indulgent treat for yourself.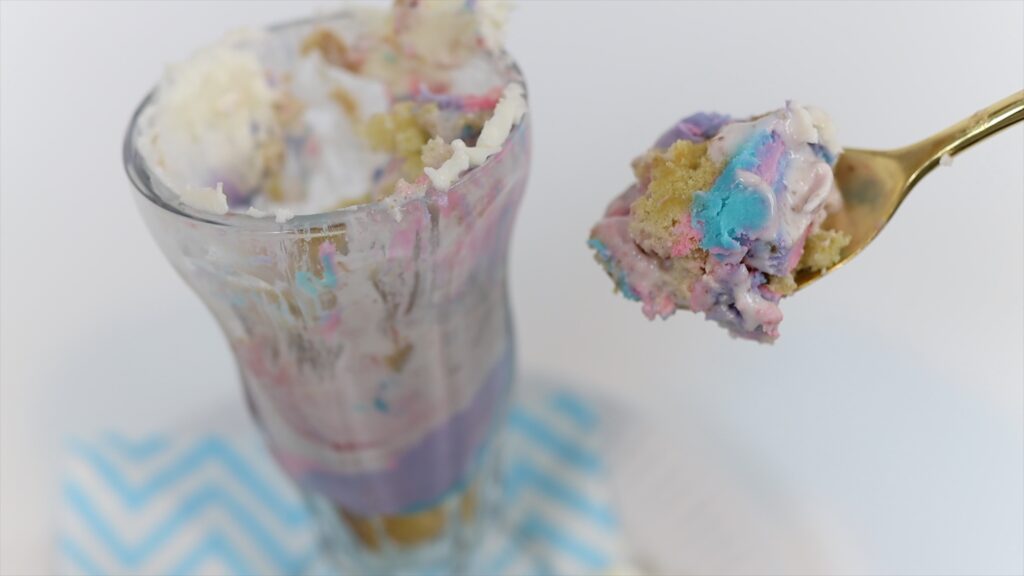 #8 Decorate cookies
Did you know that you can decorate cookies with buttercream? Buttercream is much less temperamental than royal icing and it's very easy to pipe. Put the buttercream in a ziploc bag, cut off a corner and then squeeze it to decorate the cookie.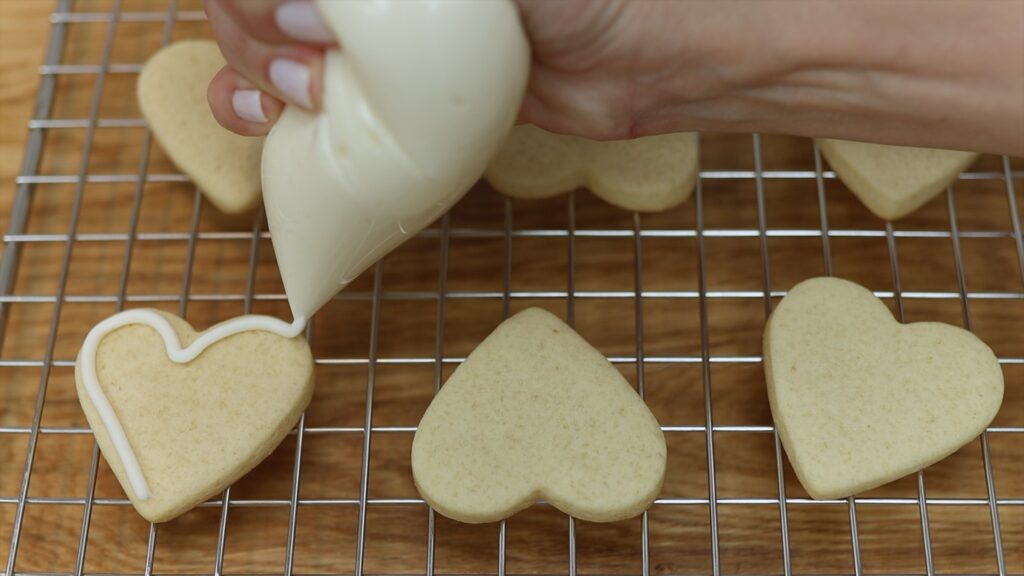 I like to start with an outline and then fill it in with zig zags. You can smooth the buttercream with an offset spatula.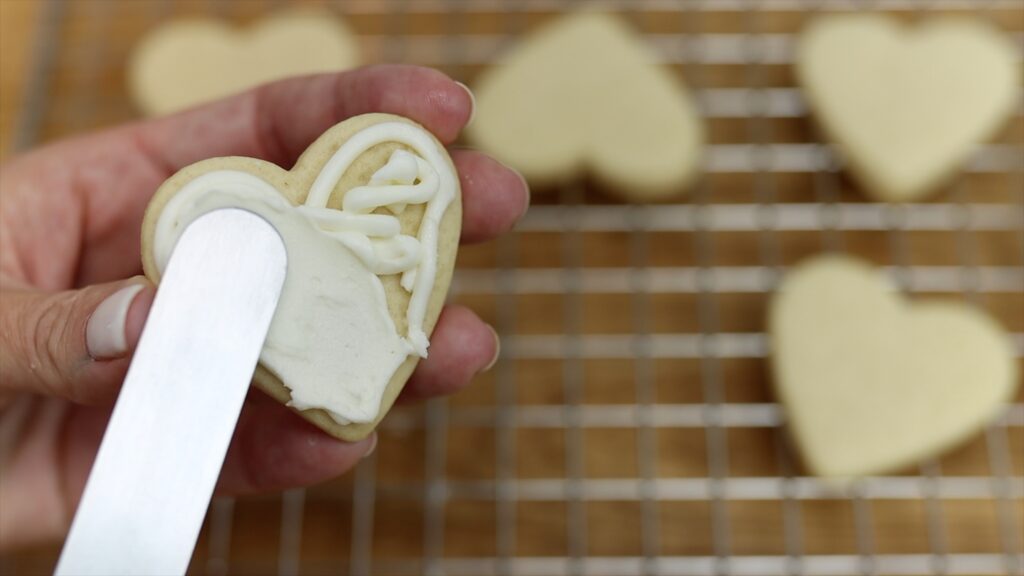 Add sprinkles, edible glitter o colourful sugar to make the cookies even more intricate. They're a delicious snack or party favor. To make cake toppers, bake the cookies on a paper straw and then poke the straw into a cake.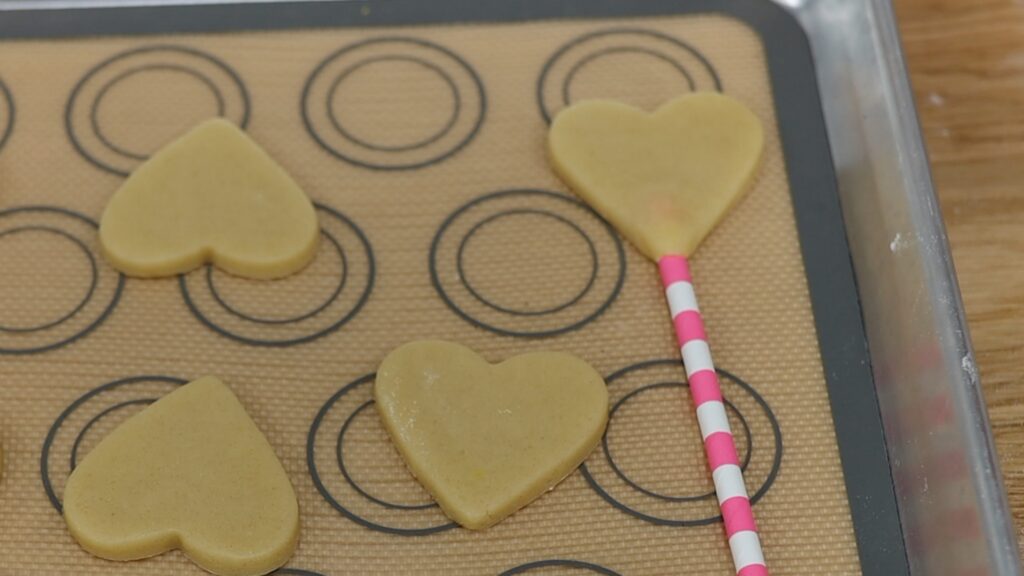 #9 What to do with leftover frosting you want to use later: store it
If you don't want to use the leftover frosting straight away you can save it for later. Buttercream can be stored for up to two months! Put it in a ziplock bag, seal it, and freeze it. You can store it in the fridge for 2 weeks if you prefer.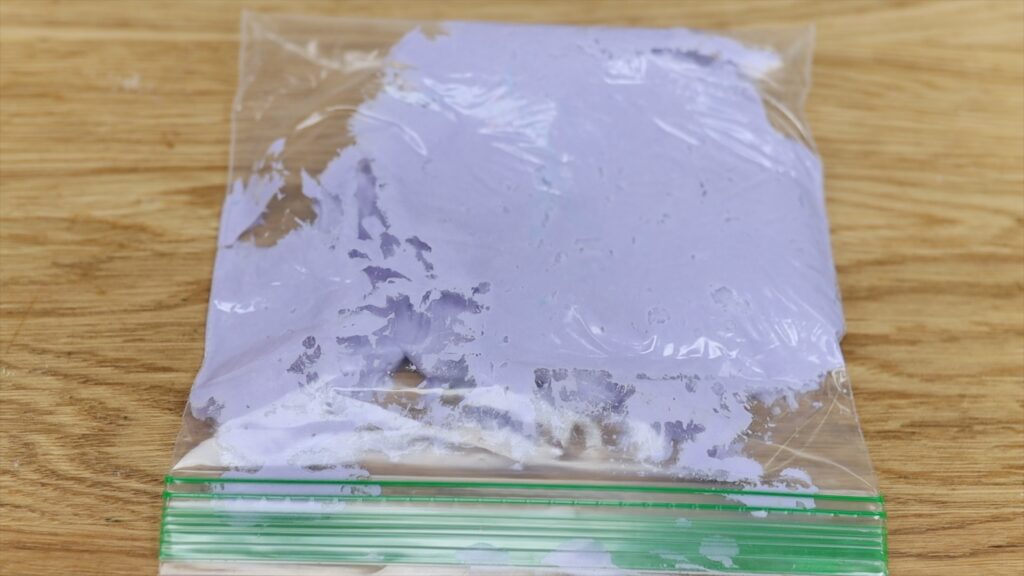 When you take it out, leave it for a few hours to thaw. Then squeeze itinto a bowl and stir it to knock out any air bubbles so it's smooth. Now it's ready to use!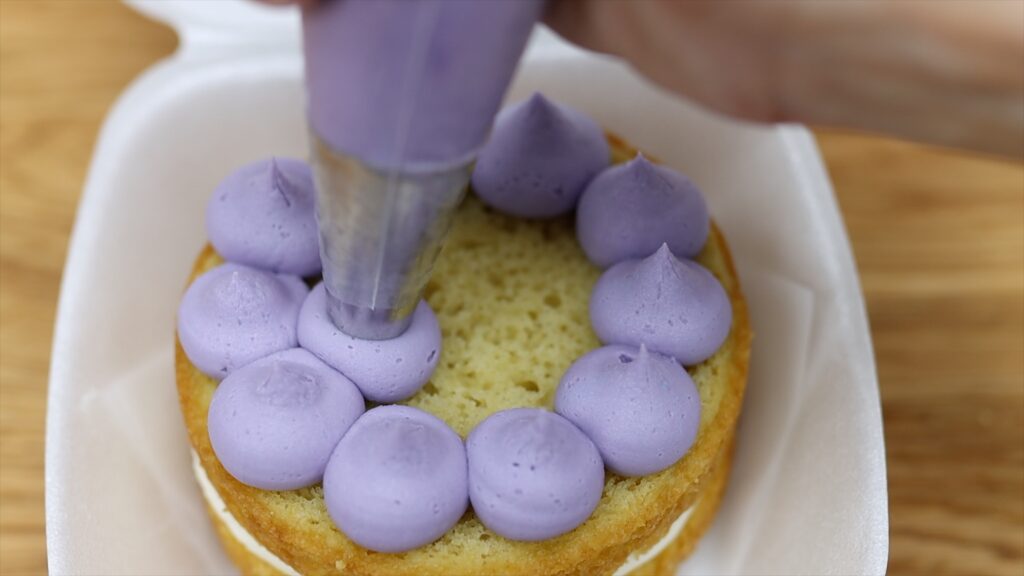 This is really useful for black and red buttercream, which take a lot of time and gel to make. I store even small amounts of leftovers to use for future cakes, when having those colours ready saves a lot of time!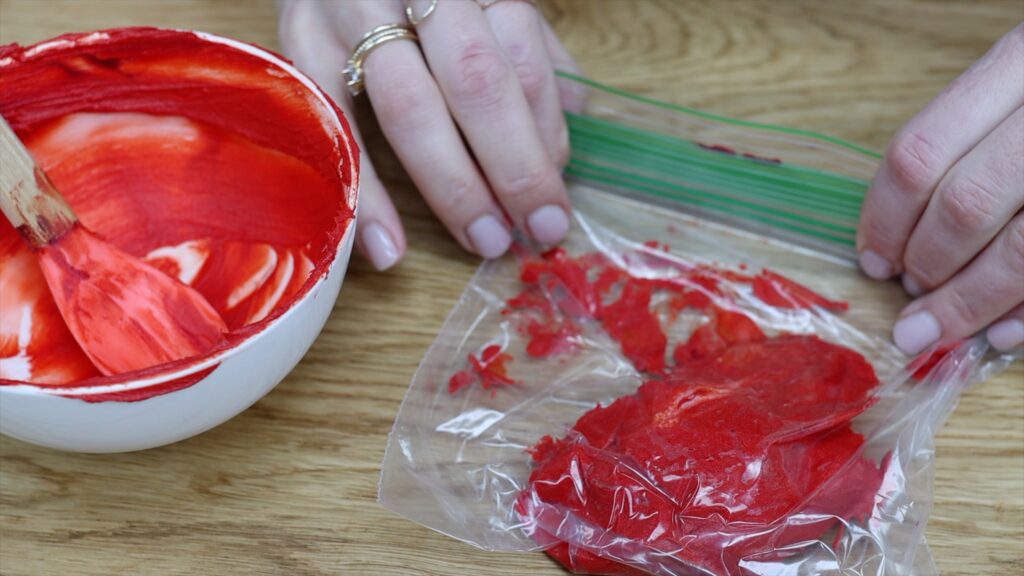 It's useful for even a few spoonfuls of frosting because sometimes you only need a bit of a certain colour for a design. Instead of tinting it from scratch you can just pull it out of the fridge or freezer when you need it!
Ziplock bags are an easy way to store the buttercream and you can cut a hole in one corner to squeeze the buttercream into a piping bag or ziplock bag to use for decorating. This is a bento box cake from my tutorial on 4 ways to make lunchbox cakes: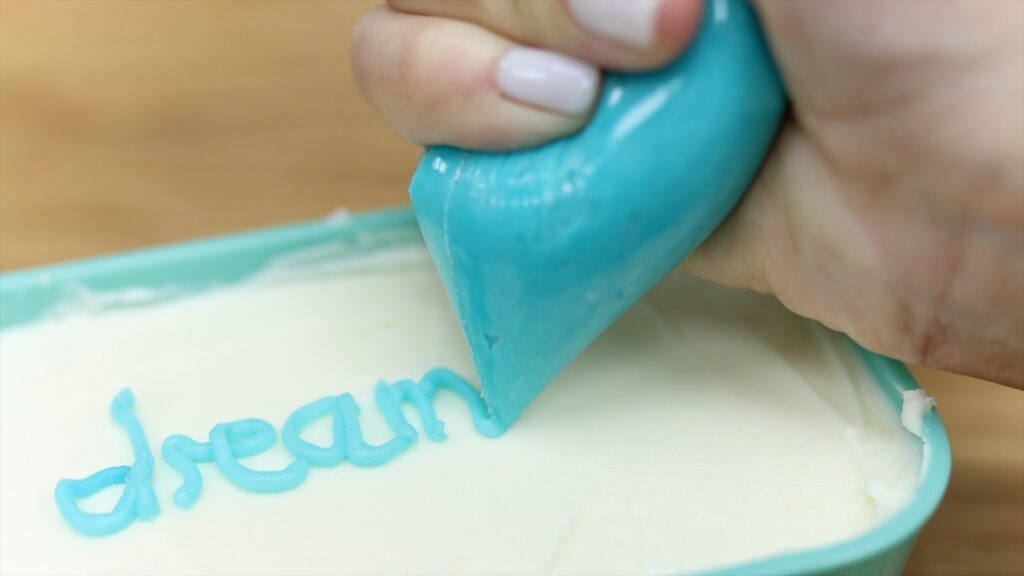 You can of course store plain white buttercream too, not just colours. I like to make double batches of my 4 Minute Buttercream, which is the biggest batch that will fit in my mixer and then store what I don't need until I make another cake. You'll need big, gallon ziplock bags to fit an entire batch of buttercream. Once it thaws you can cut off a corner and squeeze it out into a bowl, ready to use!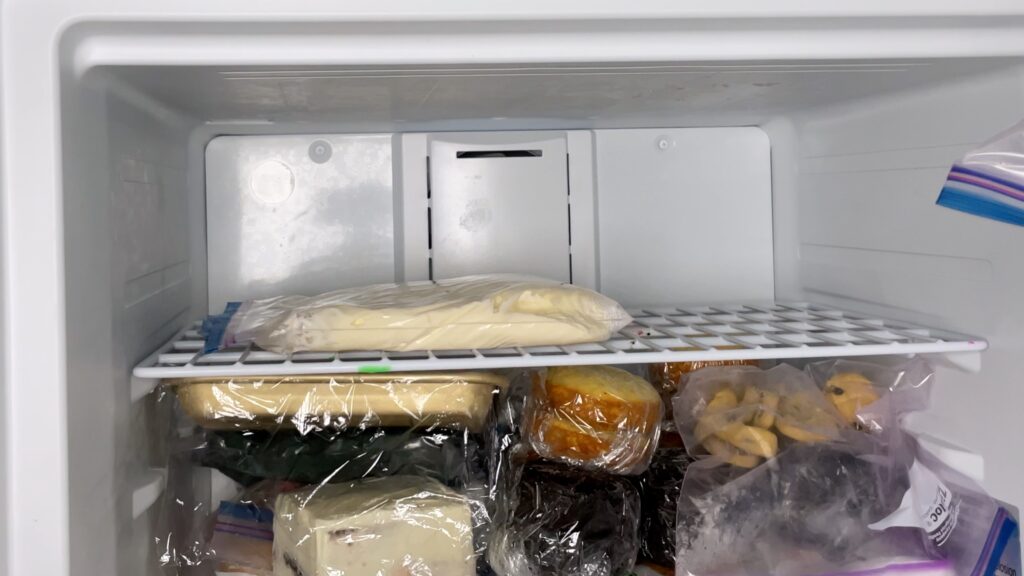 I hope you've found these ideas useful. Please share any of your ideas with everyone else in the comments!
You can also watch a video of this tutorial on what to do with leftover frosting: