Plastic, acrylic or metal – which is the best kind of cake scraper? I'm going to show you how to prepare a cake to use any of these options and then I'll demonstrate the pros and cons of each material: how well they smooth frosting, cost, lifespan, and how quick and easy they are to use as you smooth the frosting on your cake. I'll also share the most important thing to look for when you're choosing a cake comb. No affiliate links – just honest reviews and opinons!
If you prefer to watch a video of this tutorial, scroll to the bottom of the page.
Whatever cake scraper you're using, there are some essential basics to get right first if you want to achieve neatly textured or smooth frosting. Going to the very beginning for just a moment, make sure your cake layers are stacked directly on top of each other so that the cake is straight, not leaning to one side.
Trimming the tops of your cake layers with a serrated knife will make the tops flat and level will make this easier.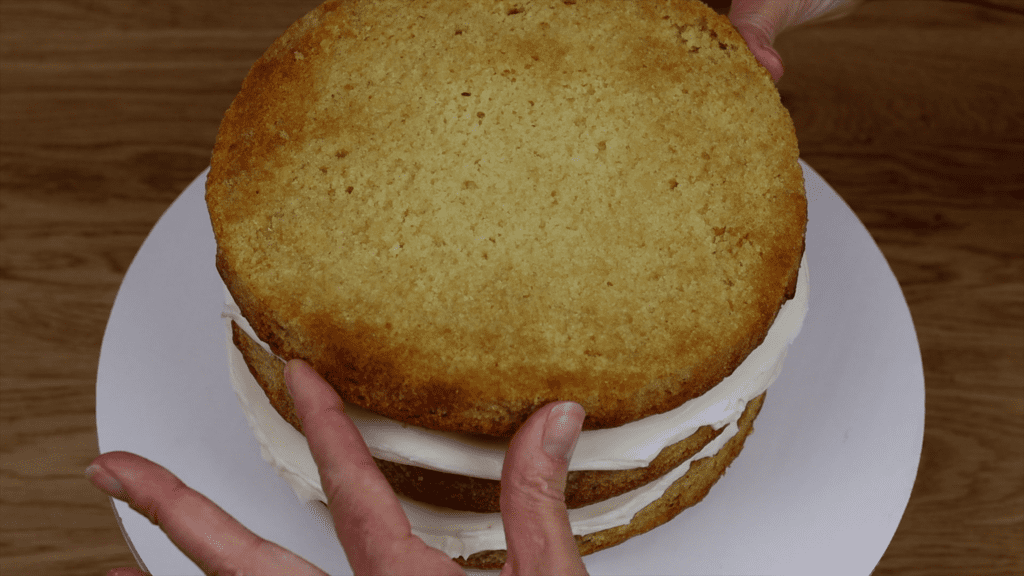 Cover the cake with a crumb coat, which is a very thin layer of frosting that completely covers the cake and traps any crumbs that come off the cake, so that those crumbs are stuck in this layer of frosting.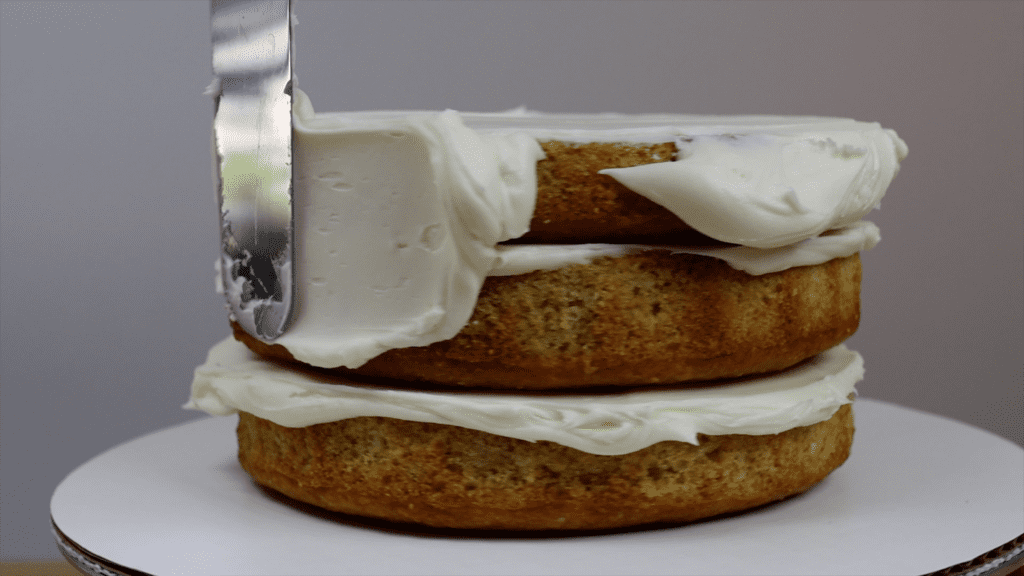 You can see that this frosting is gliding onto the cake and it's easy to spread and smooth, and that's because of two tricks: the first is that these cake layers have been in the fridge for about an hour, so they're firm and less crumbly than room temperature cakes and that makes them easier to frost.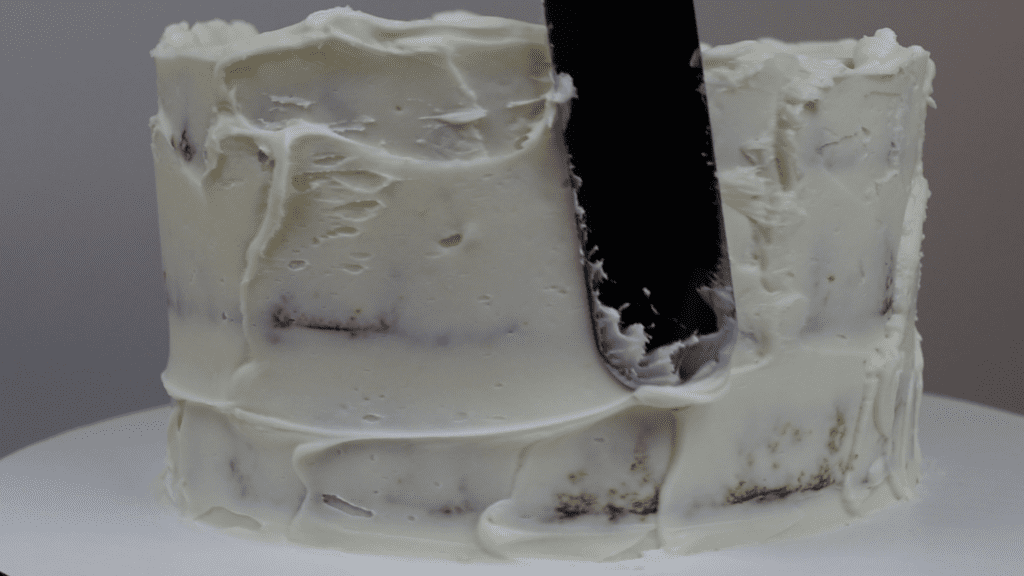 The second trick is making sure that your buttercream isn't too stiff. This buttercream is easy to stir and drag a spatula through, and it's loose enough that if you tap the spatula on the bowl, the frosting falls back down into the bowl. This is the perfect consistency. If your frosting is stiffer than this just add a bit of milk or cream to thin it out.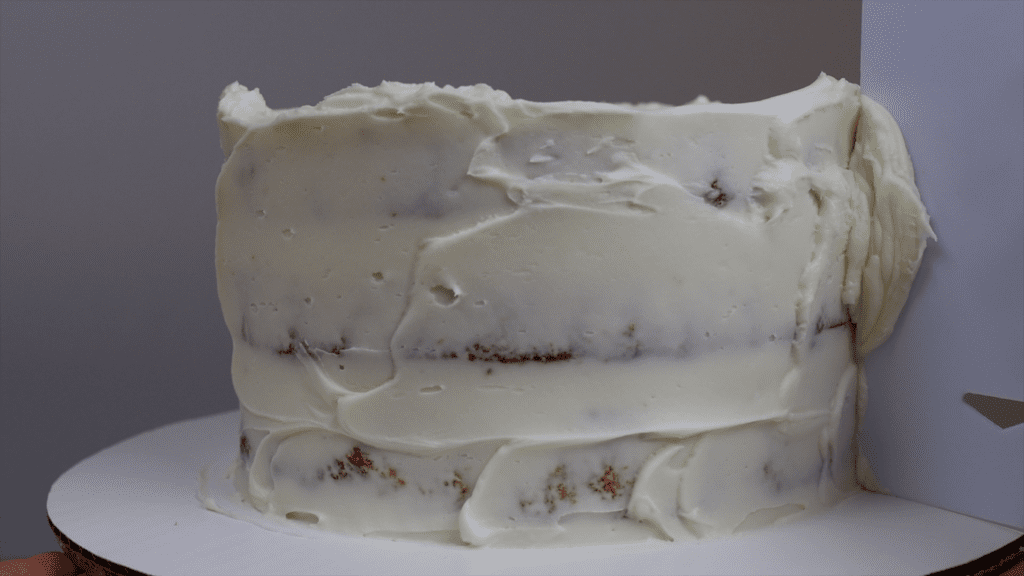 Your crumb coat doesn't need to be very neat because you're going to cover it up. It needs to completely cover the cake though, so that there isn't any exposed cake that can create crumbs later. If your cake isn't straight and your frosting isn't the right consistency, you won't get smooth frosting with any material of cake comb.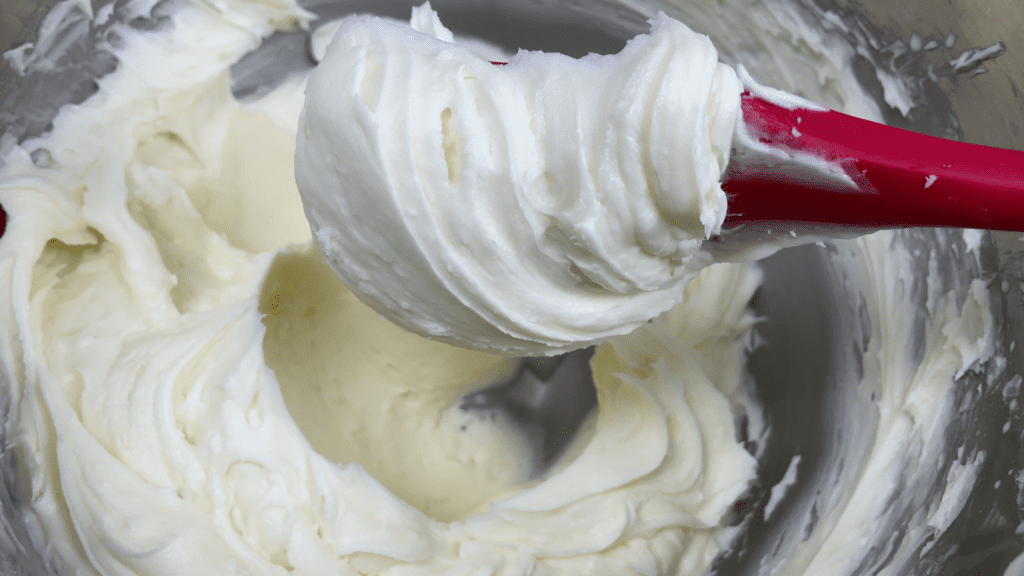 I'm using a plastic frosting smoother here but spoiler alert: plastic doesn't give you the smoothest frosting so although I love using this for the crumb coat, it's not my favourite for the final coat. I'll show you what I mean in a minute.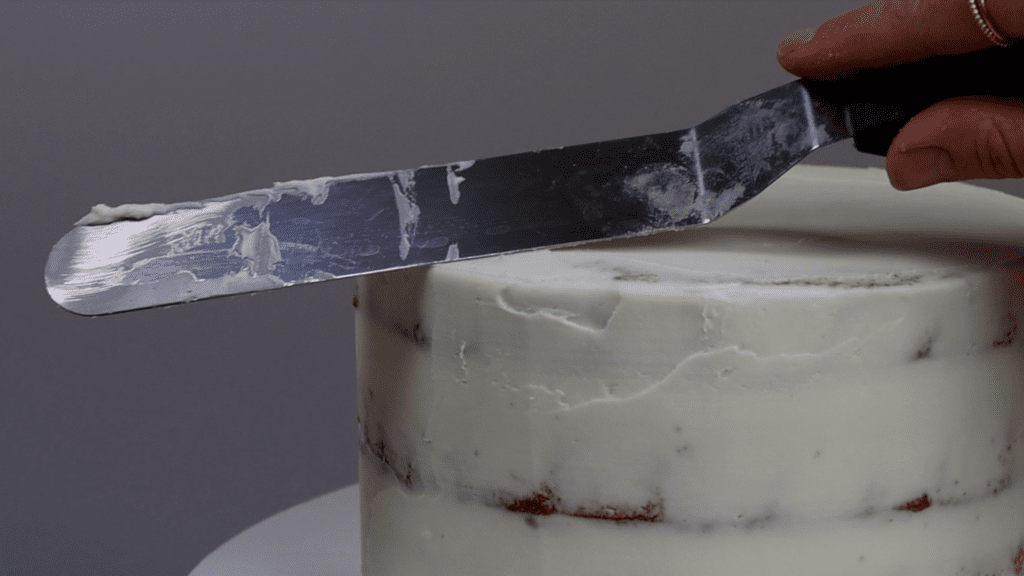 Chill the cake for 30 minutes in the fridge to set the crumb coat and then apply your final coat of frosting. Create whatever design you like with the frosting, using just one colour or several colours, and the crumbs will stay in the crumb coat instead of getting into this layer of frosting.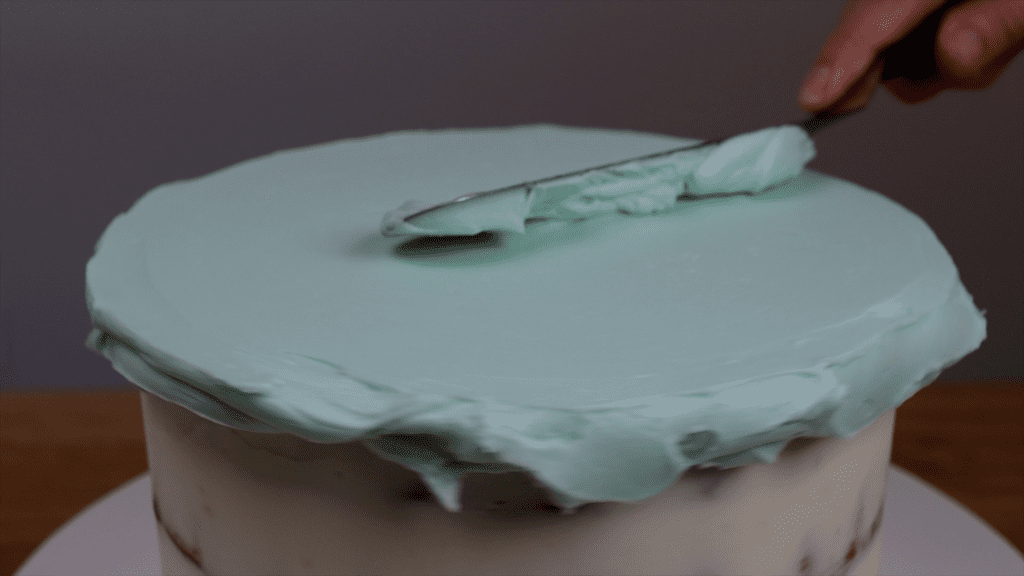 The important thing here is to spread the frosting on quite thickly, aiming for the same thickness all along the sides of the cake so that you can create straight sides. Even if the cake underneath the frosting isn't perfectly straight and level, you can create that with the frosting if it's thick enough.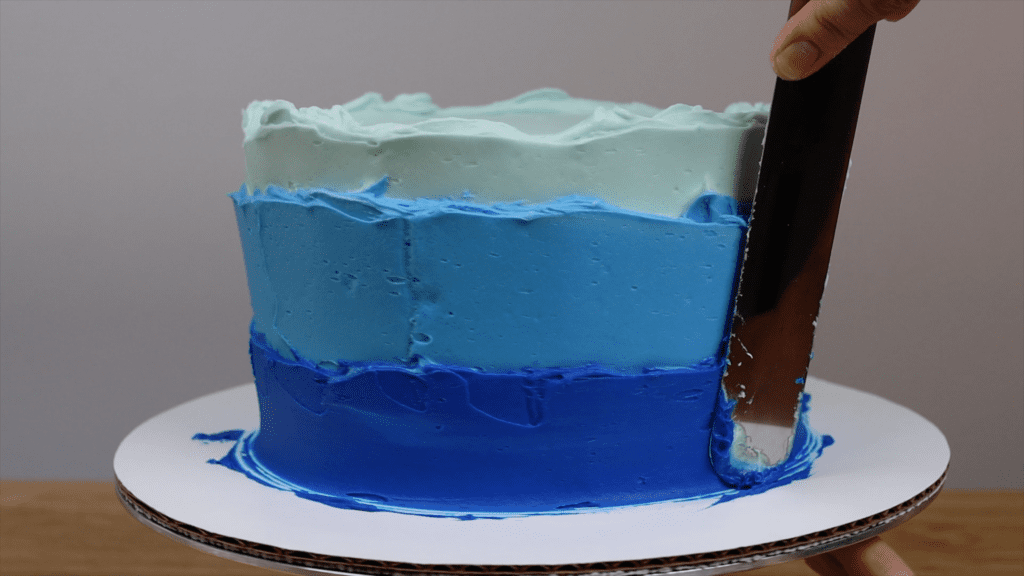 Here's where a cake scraper comes in, or it's also called an icing scraper or frosting smoother or a cake comb. These can be plastic, acrylic, or metal, and they each have advantages as far as cost, lifespan, how well they smooth frosting, and how quick and easy they are to use.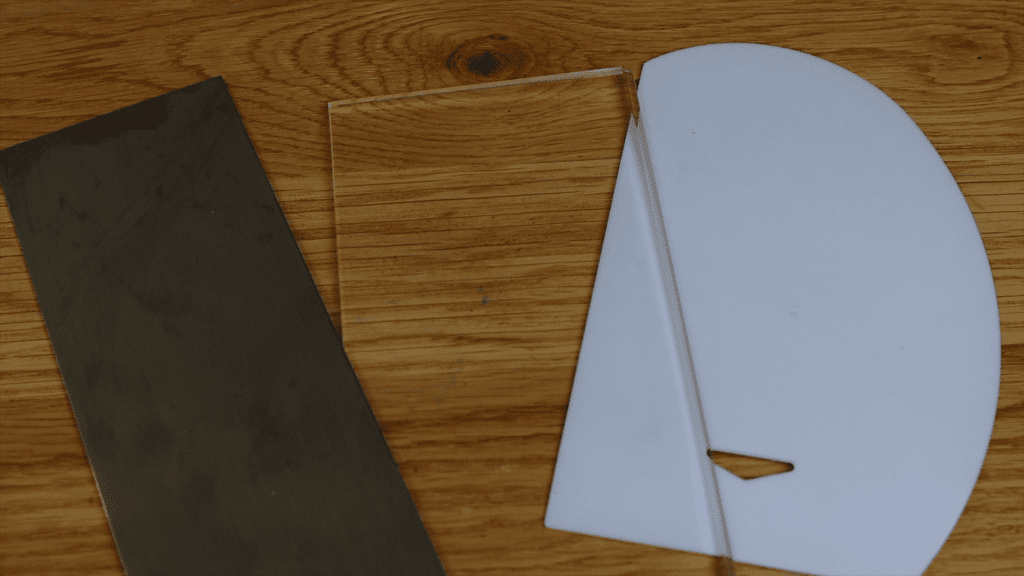 Let's start with plastic. Plastic is the cheapest material to use and I find it the easiest to use because it's lightweight and I love thin ones like this because they're flexible, making it easy to scrape the excess frosting off into a bowl after each scrape around the cake.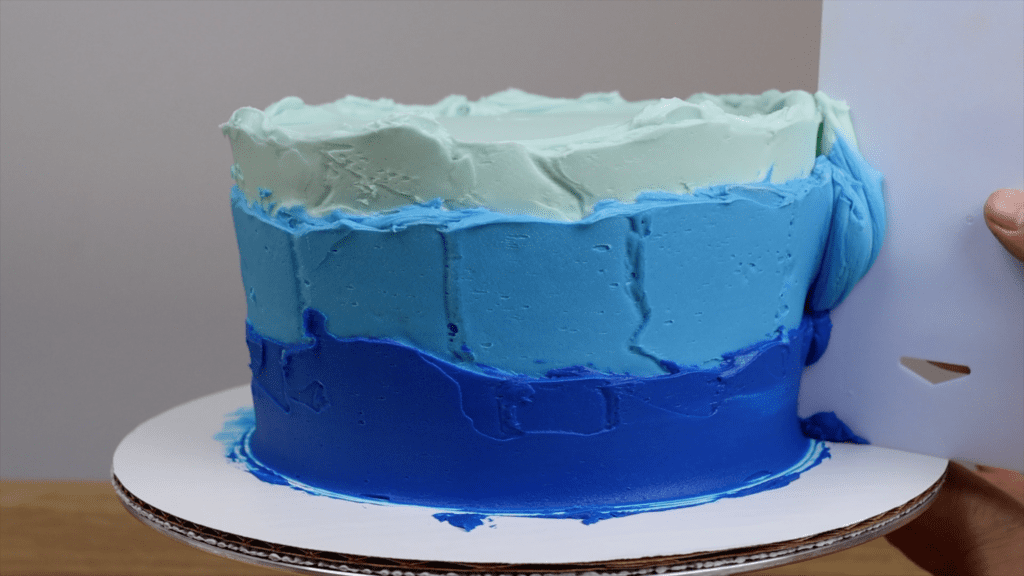 I'll mention now that whichever material you choose, the most important thing to look for is a comb that's at least as tall as your cake, so that you can reach the entire surface of the sides of the cake with each scrape.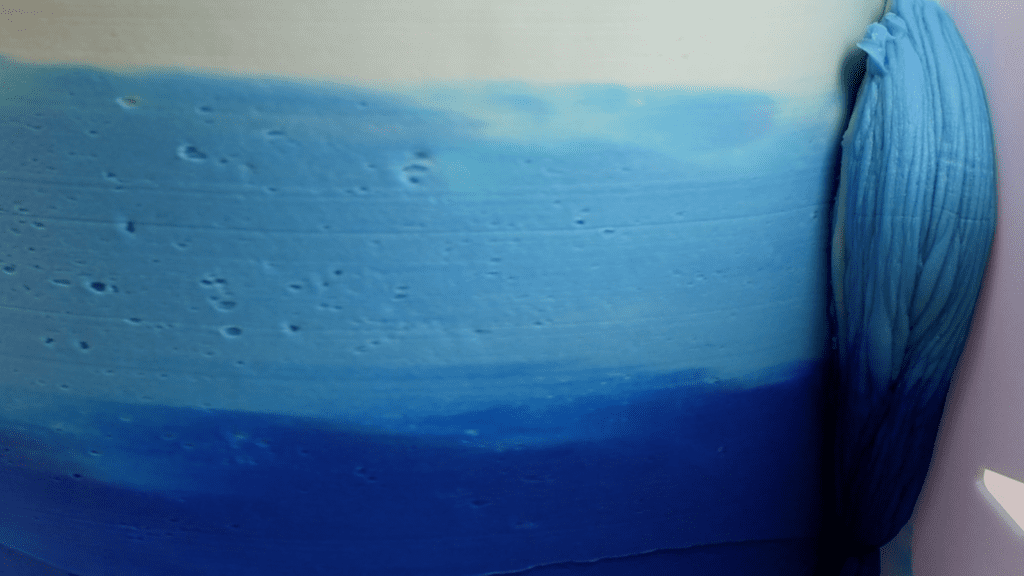 You can see that the plastic scraper worked well to take off the excess buttercream, leaving a smooth surface behind. Let's compare this to an acrylic scraper, and you can see that at this stage of the process, while you're taking the excess frosting off, the smoothness of the frosting is pretty much the same with either material.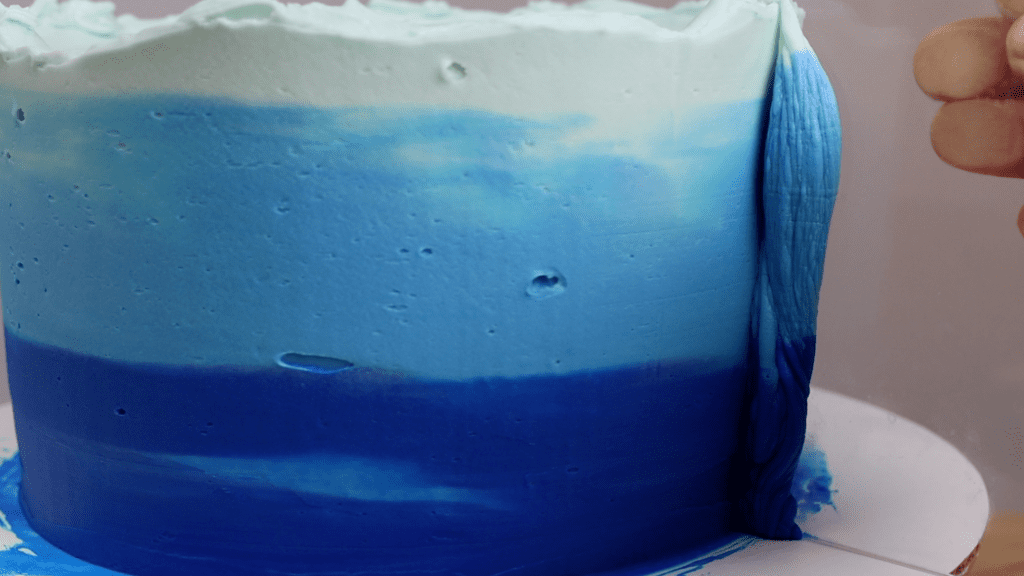 Now metal and again, the surface is just as smooth. So when you start smoothing the frosting and while you're in the initial stages of the process, it really doesn't matter which material you use as far as smoothness goes. Once you've taken off the excess frosting so the sides of the cake are straight, this is where the different materials become noticeable.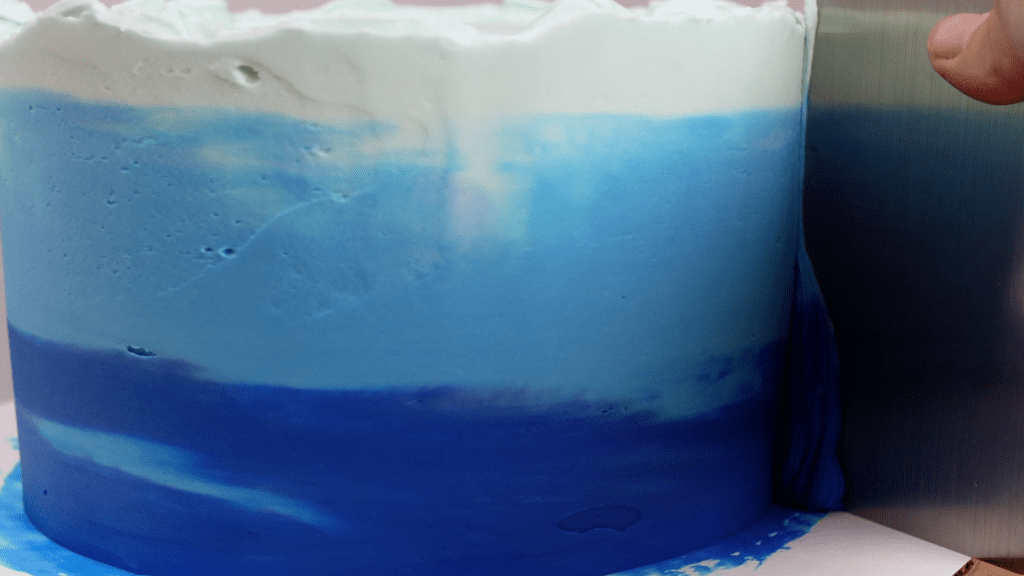 Once the sides of the cake are straight and the frosting is quite smooth you can focus on getting the frosting really really smooth and that's when you'll notice the difference between plastic, acrylic and metal cake scrapers.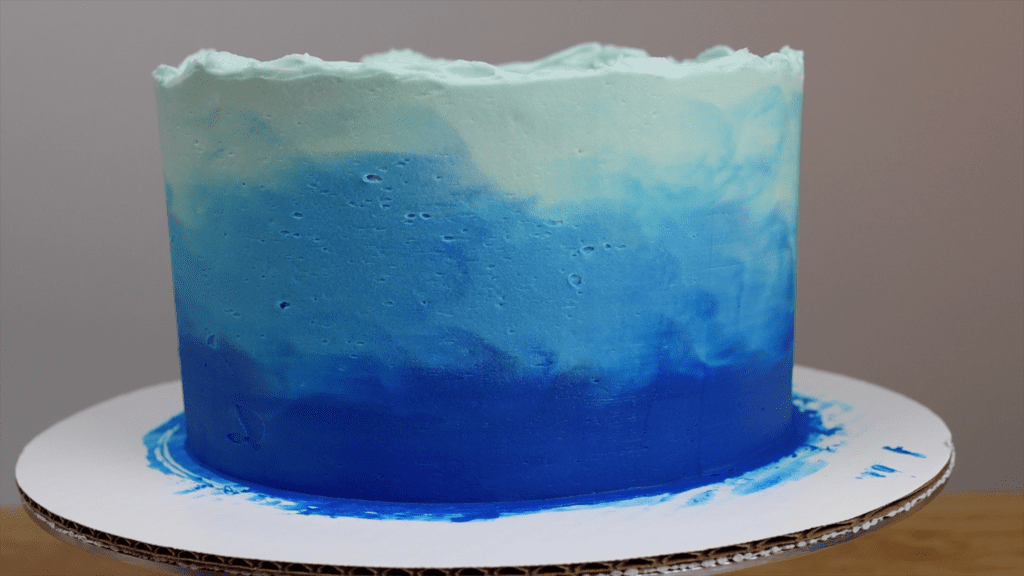 Plastic leaves a nice smooth surface BUT you can see some horizontal grooves or lines or ridges in the frosting – this is because plastic wears out quite quickly, and wherever there's a little ding in the edge of the scraper, that will leave a line behind as it scrapes around the cake.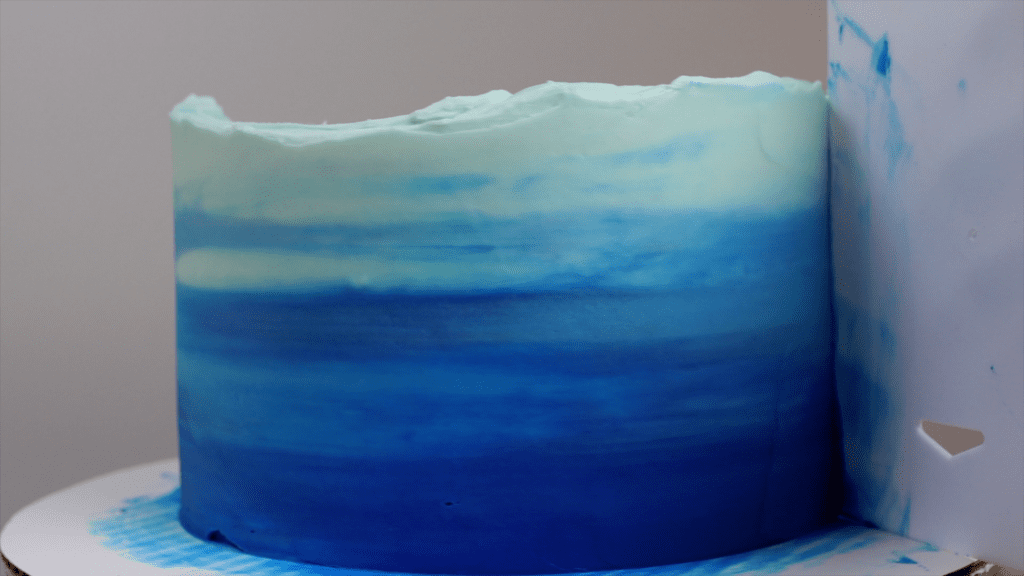 Dings happen when you drop a cake scraper or if you knock it against a hard surface or object. You can feel the dings when you run your finger up and down the edge of the cake scraper.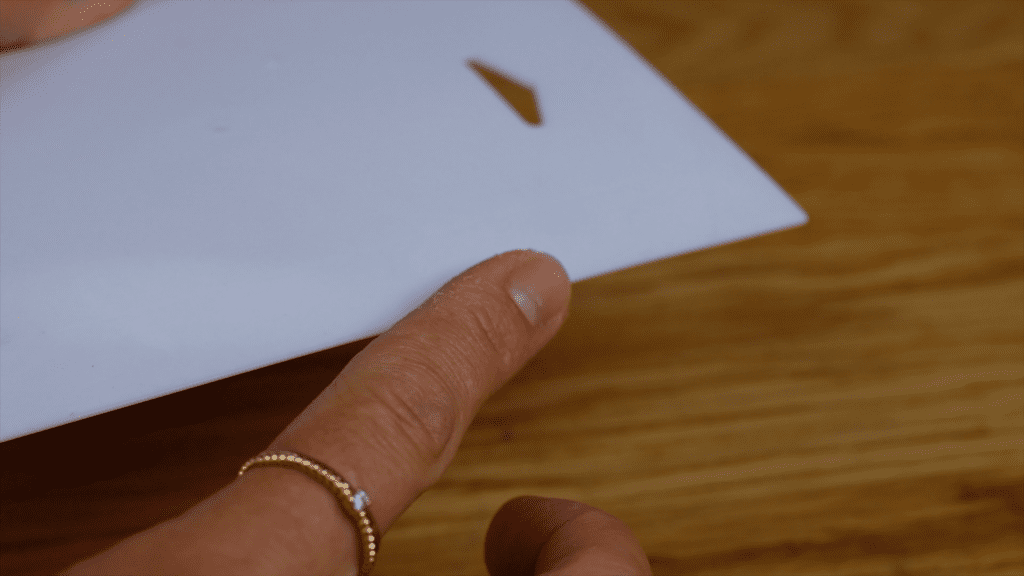 Acrylic scrapers are more temperamental than plastic. You have to use just the right amount of pressure because if you push too hard, like I'm doing here, you'll create little air bubbles in the frosting because you're using the acrylic scrape to pull the frosting too aggressively. Once you get the hang of these they're great, but it does take some practice.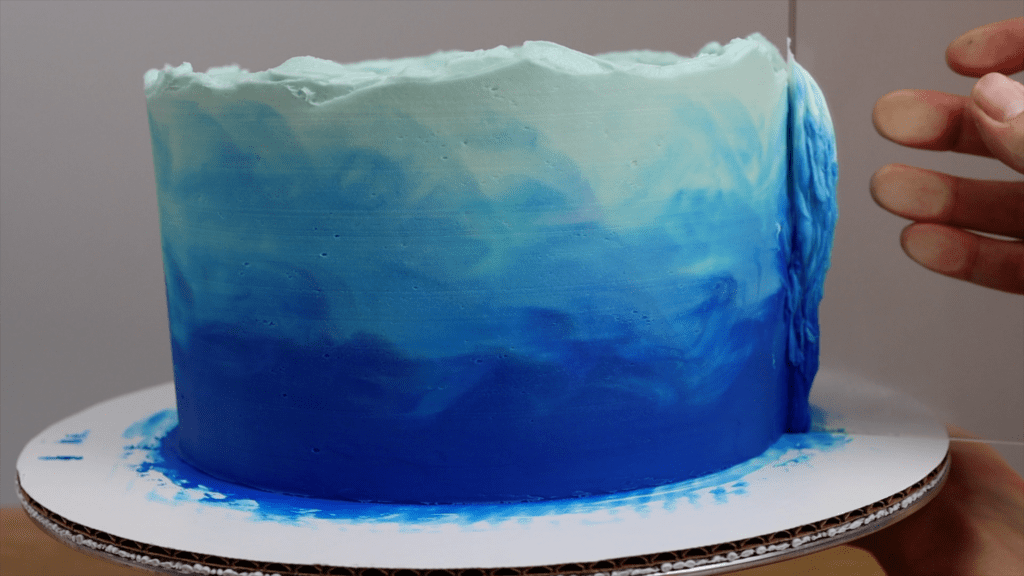 Just like plastic scrapers, acrylic cake scrapers are very delicate so if you ding them when you're washing them, or if you drop them, they chip easily and if you run your finger along the edge you'll feel the unevenness, and that little chip will leave a groove in the frosting as you scrape.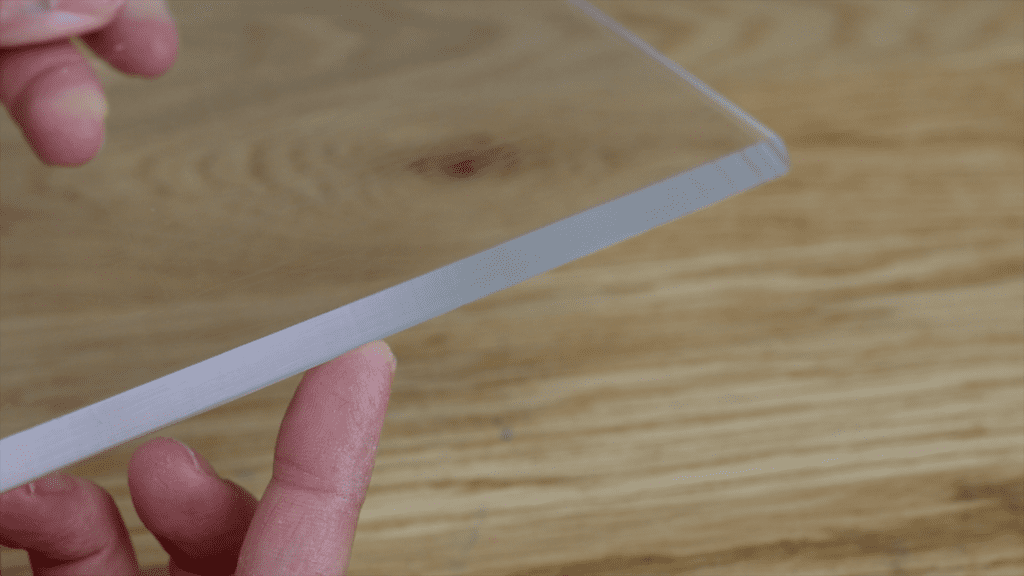 Metal cake scrapers, just like plastic scrapers, work very well to smooth frosting and don't create air bubbles. The big advantage of a metal cake scraper is that metal is the most resilient material so it has a perfectly smooth edge and it will leave perfectly smooth frosting behind on the cake, with no ridges or grooves.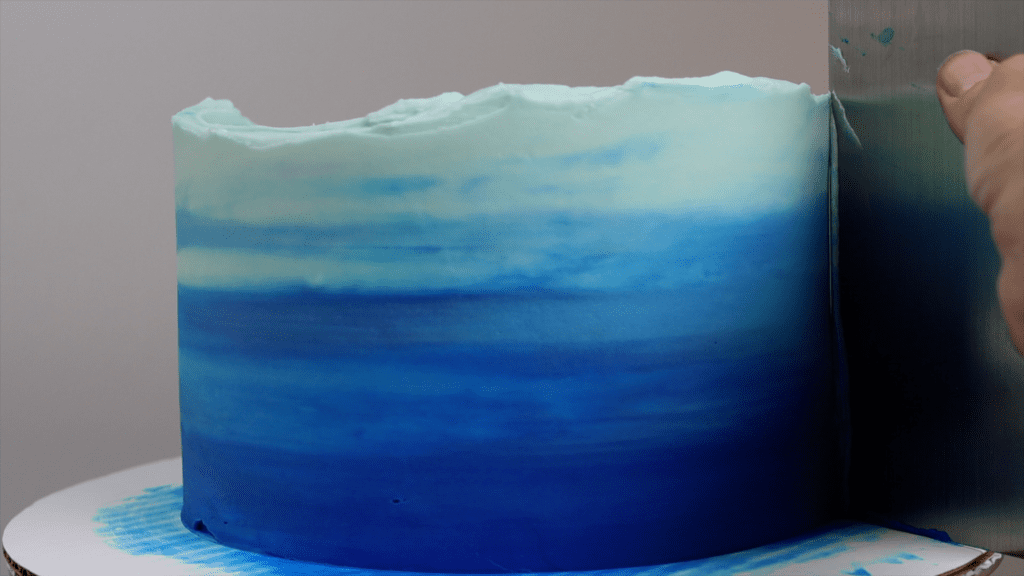 So, as far as smoothness, if a cake scraper is in perfect condition it will create perfectly smooth frosting whether it's made of plastic, metal or acrylic. But when plastic and acrylic scrapers get dinged, they leave grooves in the frosting so it's not as smooth as metal scrapers can achieve.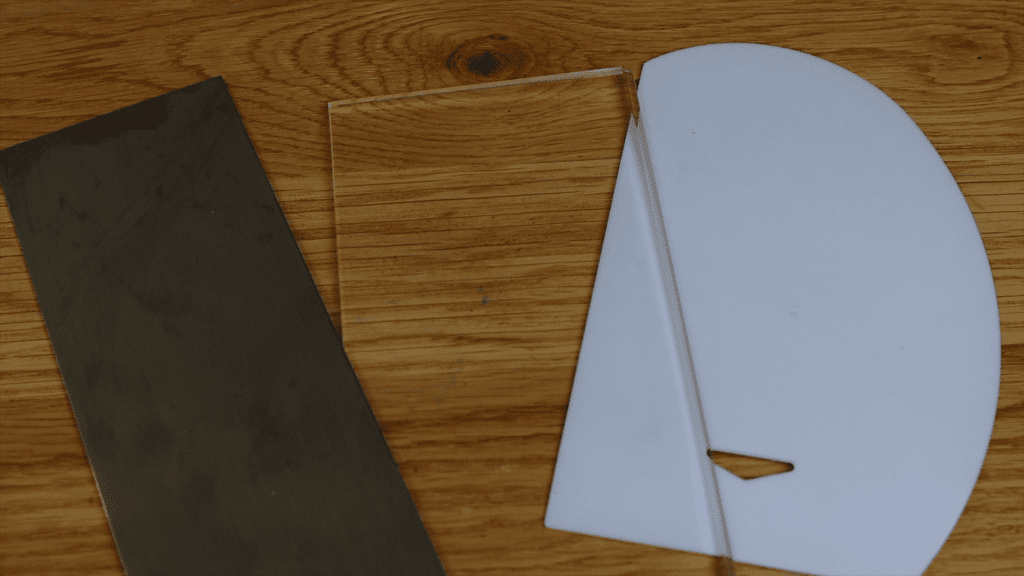 But smoothness isn't the only factor to consider. Another important aspect is how easy and quick a cake scraper is to use. I showed you earlier that plastic scrapers are very quick and easy to wipe clean after each scrape around the cake, to take the excess buttercream off before scraping again.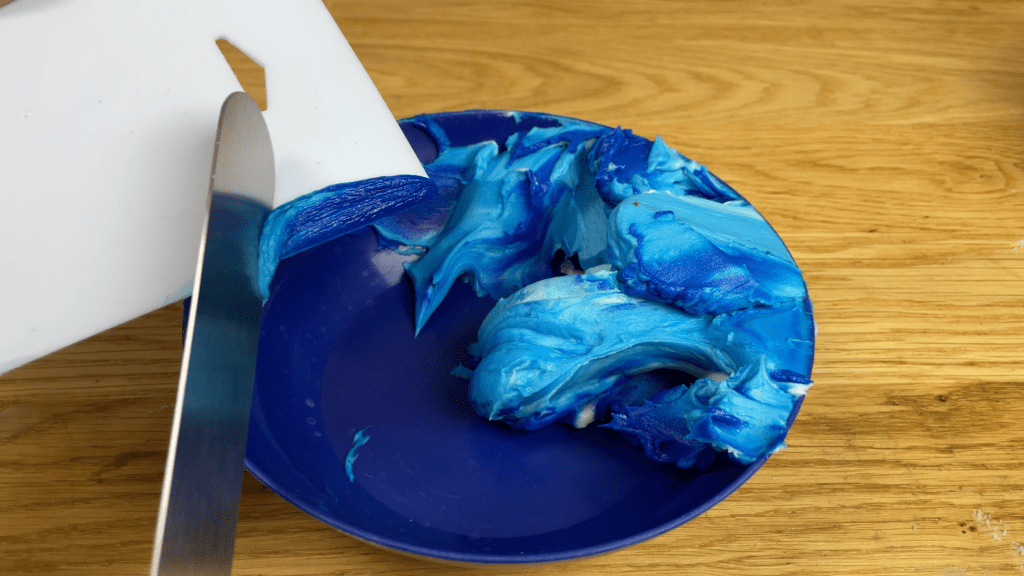 Acrylic, which has two different sides to wipe the buttercream off, is more time consuming to wipe off and if you're scraping 10 or 20 times around a cake to smooth the frosting, that adds quite a bit of time to the process.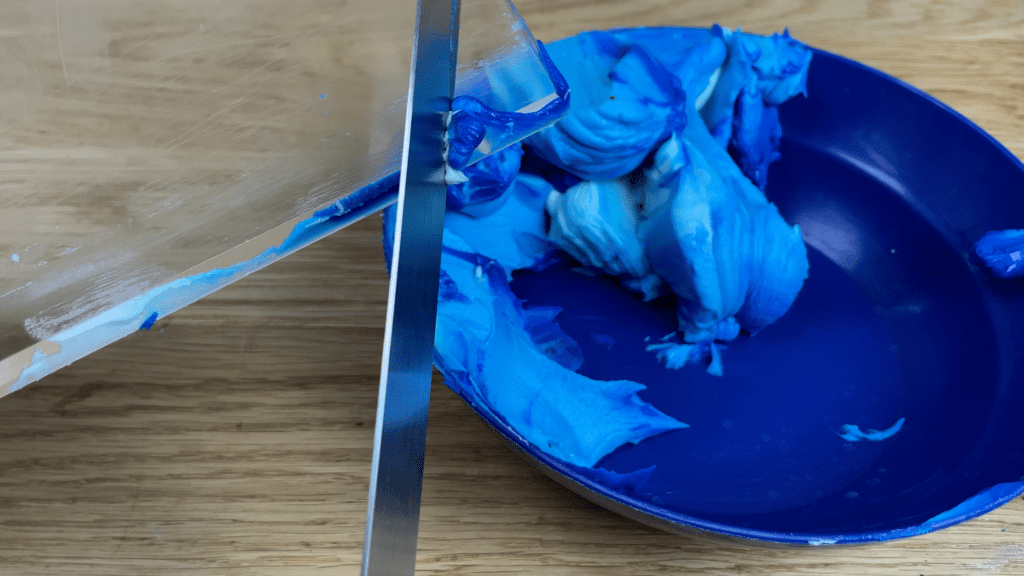 Metal is in between the other two: it's quicker to wipe clean than acrylic because it only has one edge but it's not flexible like plastic is so it's not quite as quick as plastic is to use.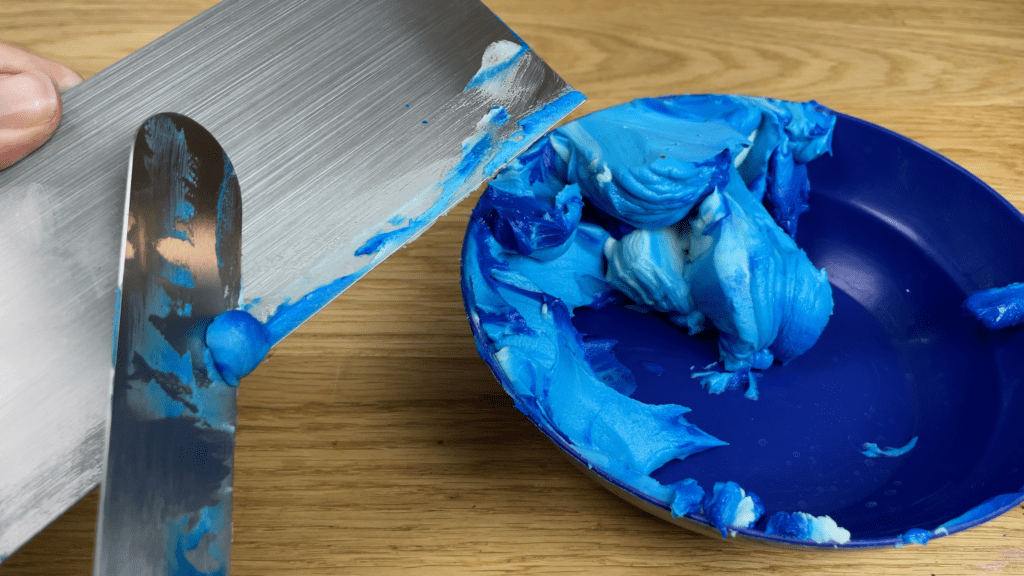 The other thing to consider is cost: plastic cake scrapers are the cheapest while metal and acrylic cake scrapers are a bit more expensive. Metal lasts the longest, because it doesn't ding like plastic and acrylic do, so in terms of an investment, metal is probably the best option.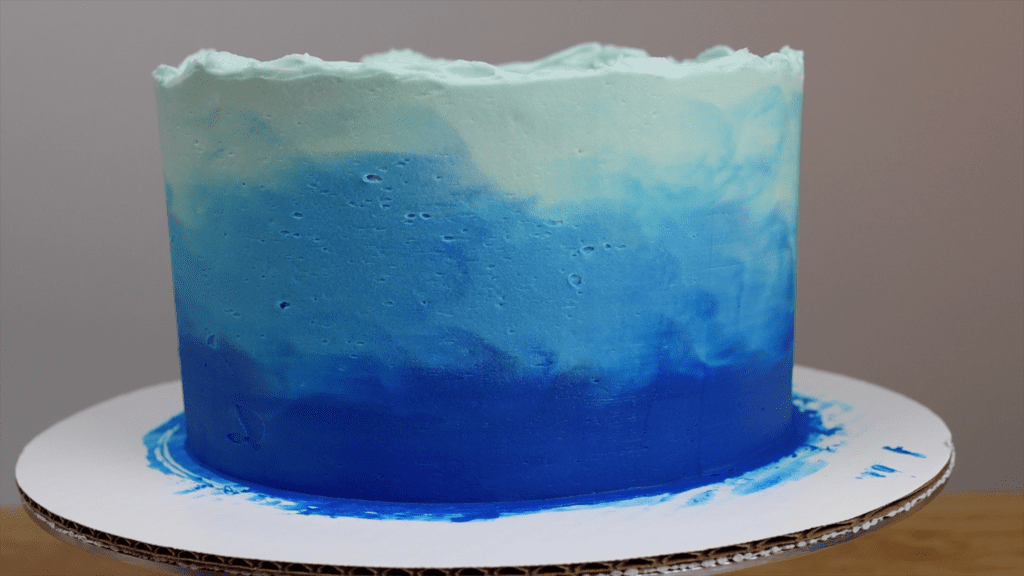 Since it's possible to get smooth frosting with any material, it really comes down to personal preference. Acrylic is my go-to scraper but there are cake decorators who swear by metal so if you can, try them both and then choose your favourite. Just keep in mind that metal will last much longer than plastic or acrylic, so if you frost cakes often, metal might be the best option for you.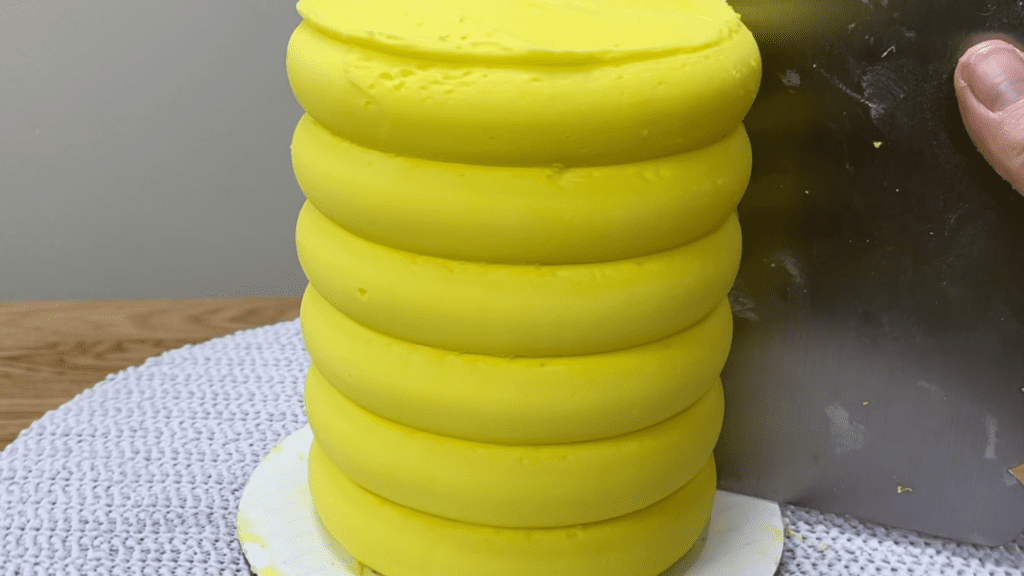 I hope this tutorial has been helpful! Check out my online cake school for LOTS of cake decorating classes and courses with unique cake designs, techniques and tips!
Here's the video version of this tutorial: