Easy Homemade Sugar Lollipops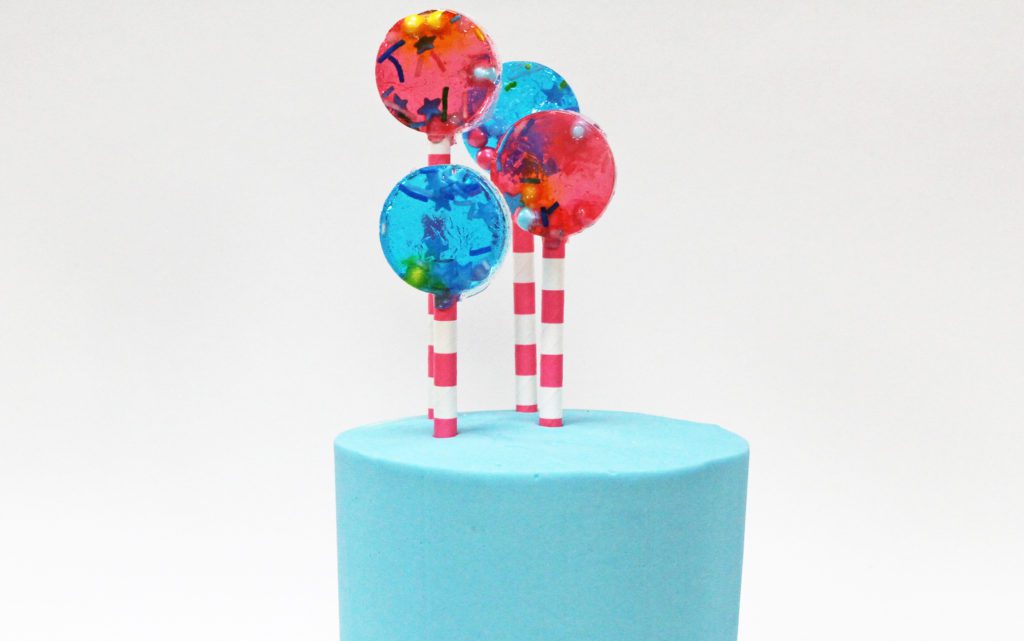 These sugar lollipops are very easy to make and with a scattering of sprinkles they'll add some fun, colourful height to your cakes!
Prepare your work surface by taping parchment paper or a silicone mat tightly down, so that it's completely flat with no creases. Gather any decorating ingredients like sprinkles or gel food colours because you'll need to use them quickly, as soon as the lollipops are cooked.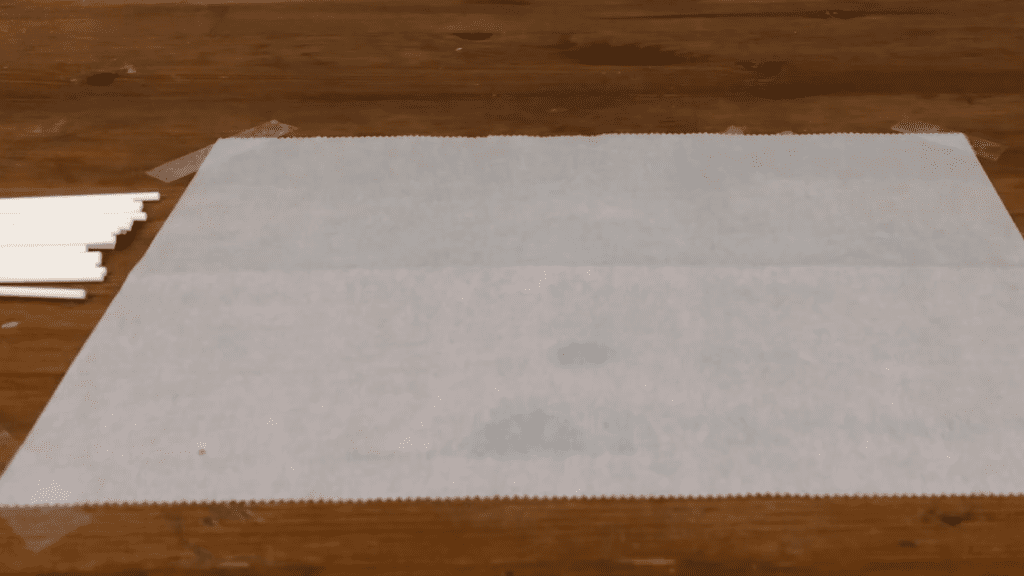 In a saucepan over medium high heat, mix together sugar, water, and light corn syrup, stirring occasionally. Once the mixture starts to simmer, stop stirring. You can brush down the sides of the pan with a silicone pastry brush but don't put a spoon, spatula, whisk etc into the saucepan because it can cause the mixture to crystallize.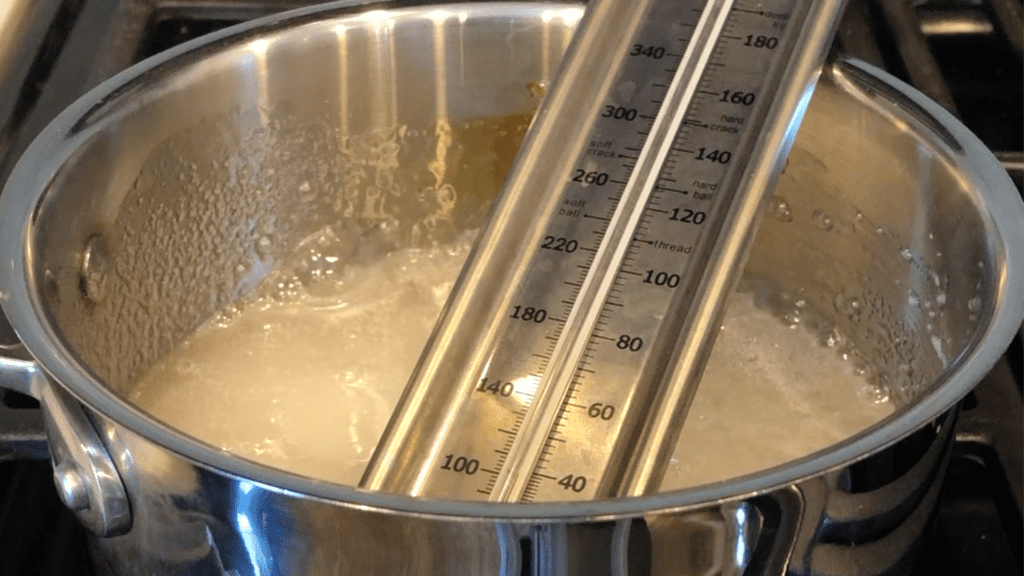 Place a candy thermometer inside the saucepan and watch the mixture closely until it gets to 310F. Meanwhile, fill a larger saucepan or heatproof bowl with water and ice and set aside.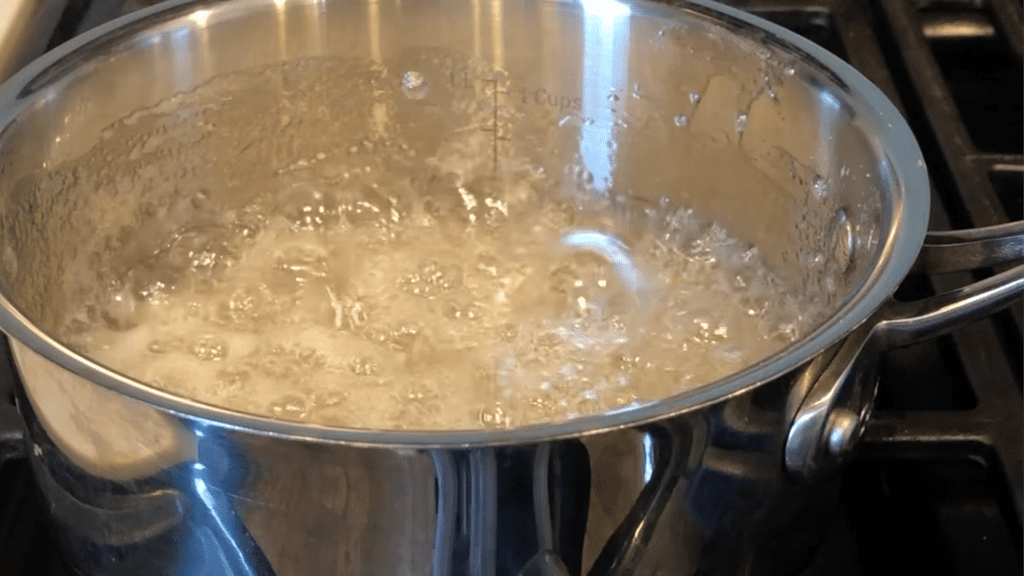 When the mixture reaches 310F, immediately plunge the saucepan into the iced water to stop the cooking process.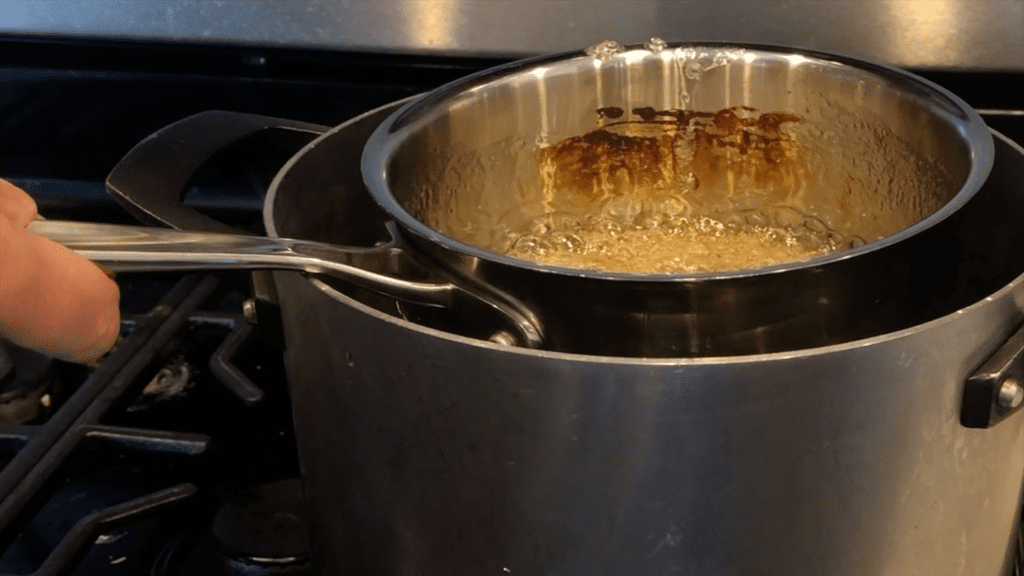 Pour the cooked sugar onto the parchment paper or silicon mat, adjusting the amount you pour depending on how big you want the pops to be. If the sugar spreads out you can shape it by nudging it with a round cookie cutter or a metal spatula. Be careful – it will be hot!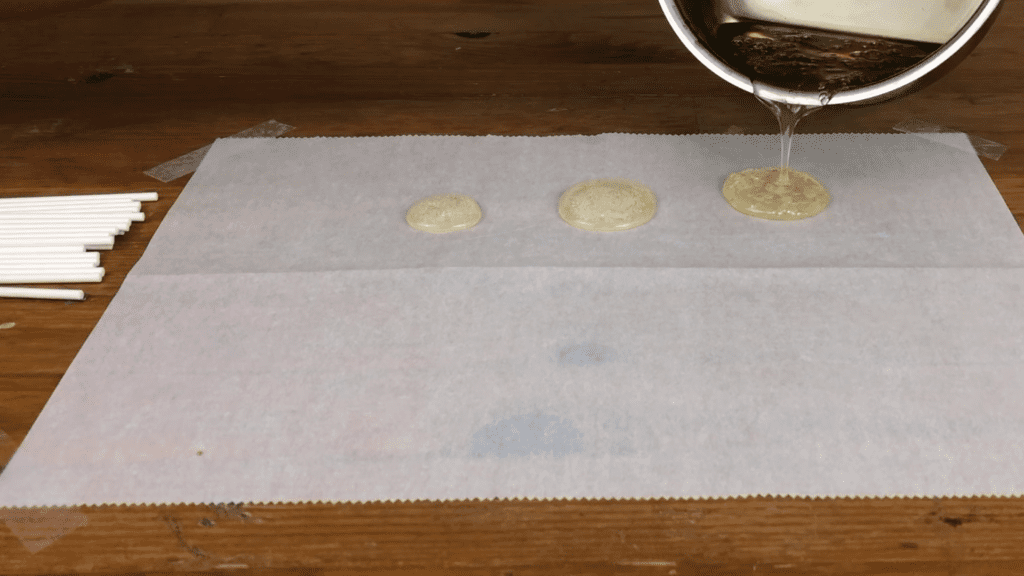 Immediately press a cookie stick into each pop and pour sprinkles on top immedaitely so that they stick. For a quick way to add colour, dip a toothpick in gel food colour and swirl it around the lollipop sugar.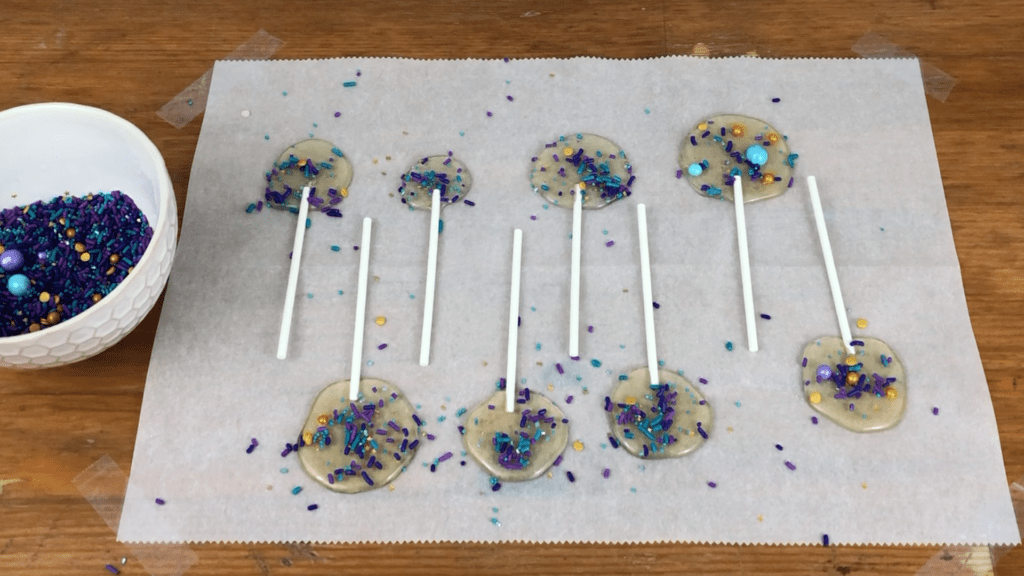 Leave to cool before lifting off the parchment paper or silicone mat. Insert the pops into a cake as cake toppers or store them in an airtight container.
Leave a rating on the recipe below and tell me in the comments what you think!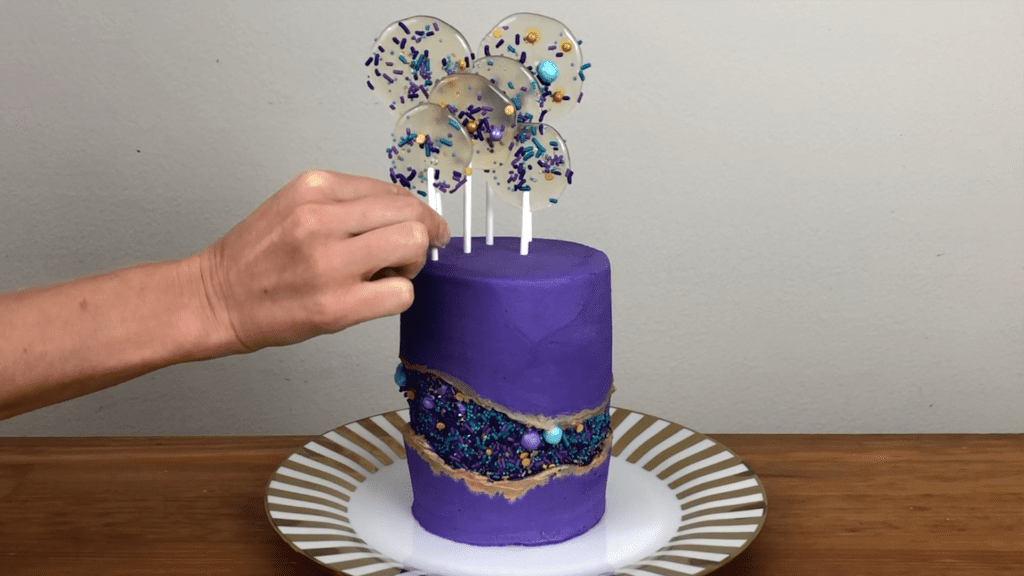 Emily
2021-03-01T19:25:46-08:00
Emily
2021-05-01T18:27:14-07:00
Emily
2021-05-01T17:40:48-07:00