If you're about to make your first cake there's a lot to think about but with these 10 tips I hope to make the process easier and more enjoyable!
If you prefer to watch a video of this tutorial, scroll to the bottom of the page.
#1 Divide your batter
After following whichever recipe you choose, spray your cake pans with non-stick spray and then only fill your cake pans half full, so that there's space for them to rise in the oven without overflowing and making a mess on the floor of your oven. This might mean using two or three or four cake pans, or if you only have one pan you can bake the cake layers one at a time.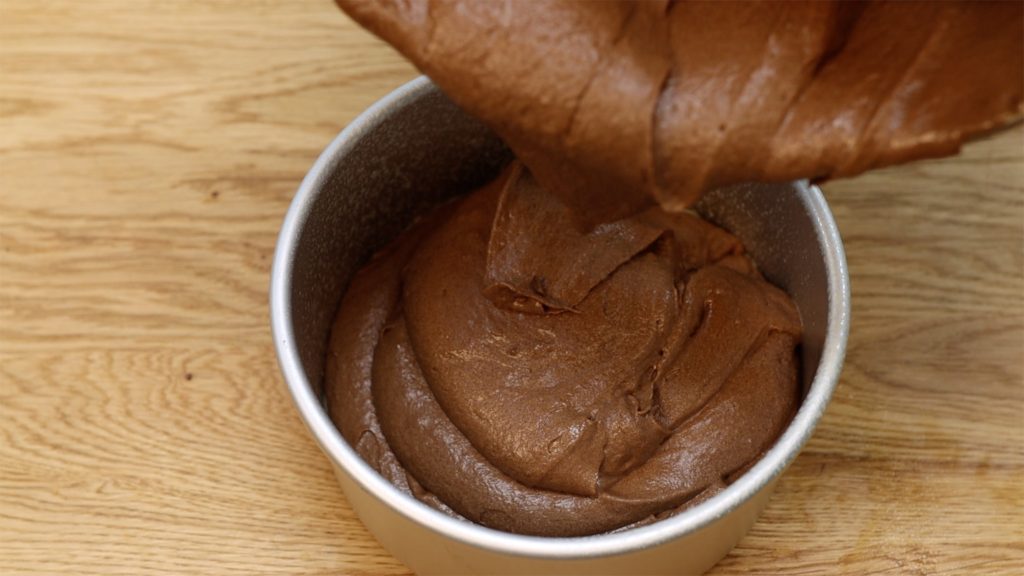 #2 Leave to rest
After baking your cake, leave the pans for ten minutes before you turn the cakes out. Straight out of the oven, the cakes are very fragile but ten minutes gives them a chance to firm up.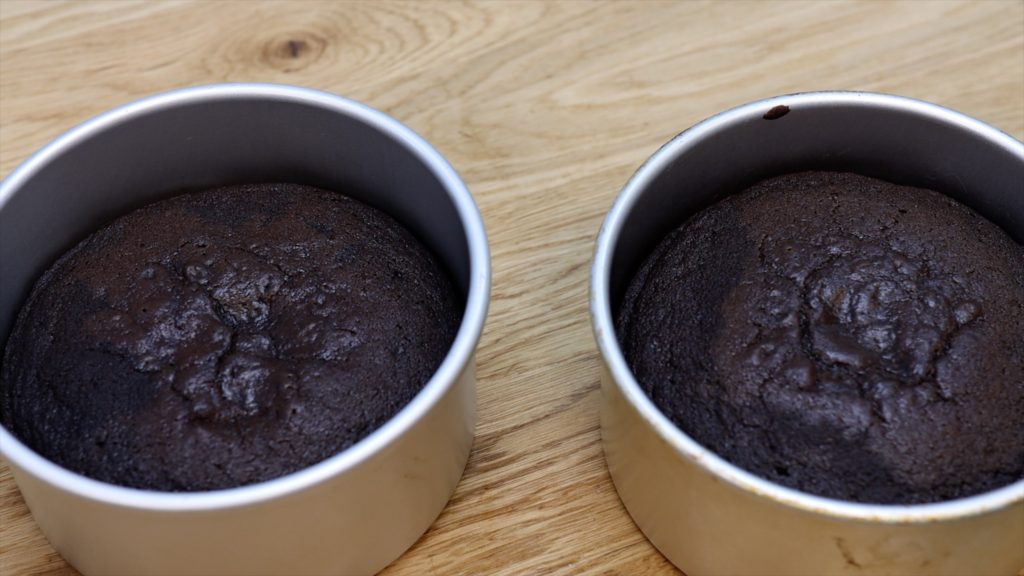 You can slide a spatula or knife around the pan to loosen the edges of the cake. After then minutes, when the pans are just cool enough to touch with your bare hands, the cakes will be firm enough that when you flip the pans over the cakes slide out easily without crumbling or cracking.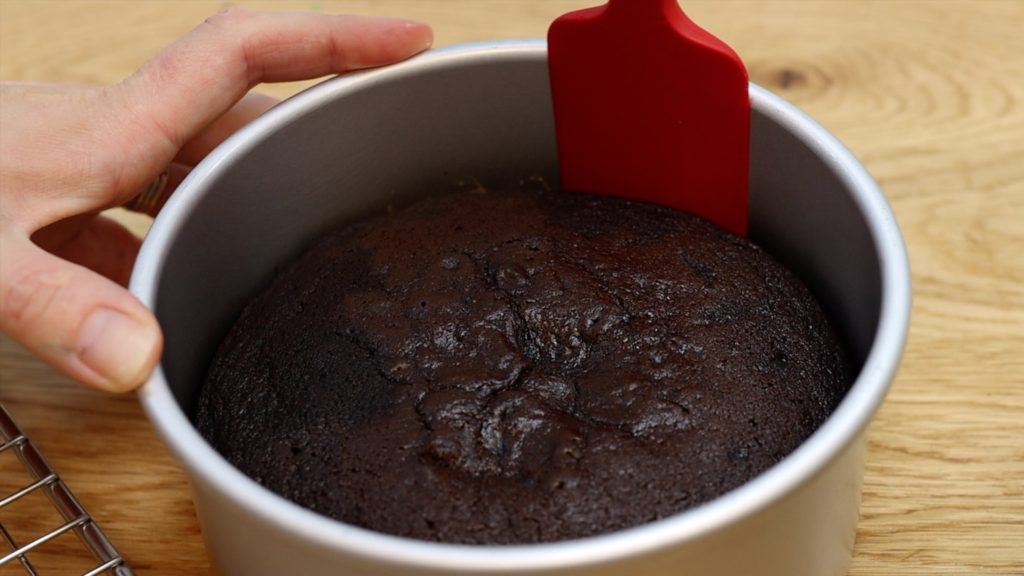 #3 Let layers cool
Your cake layers need to cool completely before you use them, which takes several hours. Even when they feel cool on the outside, heat is still slowly being released from the middle and that can melt buttercream if you try to frost the cake too soon.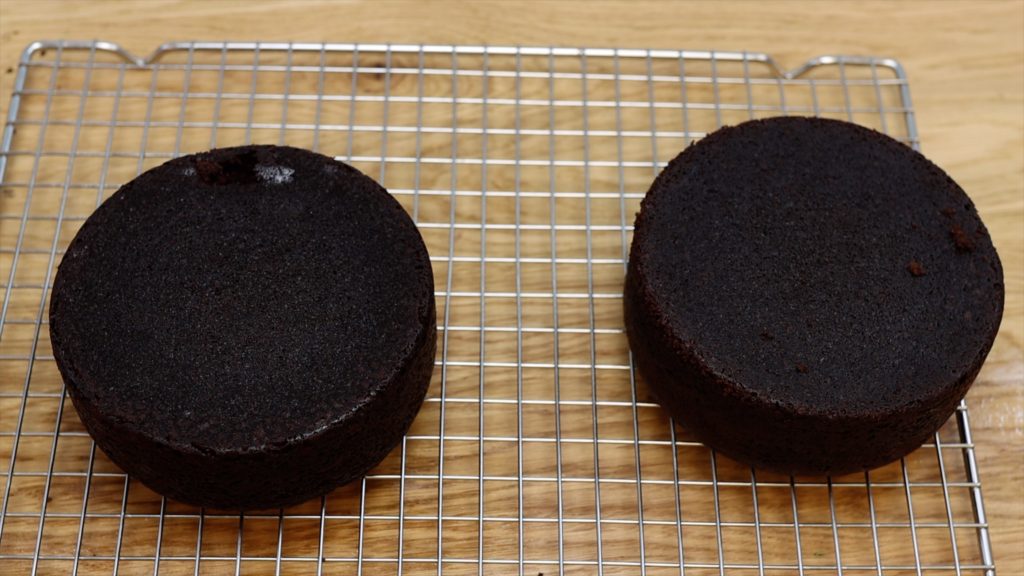 While the cake layers are cooling, prepare your filling and frosting. My favourite is my 4 Minute Buttercream, which is easy to make, delicious, stores well, and can take on hundreds of flavours.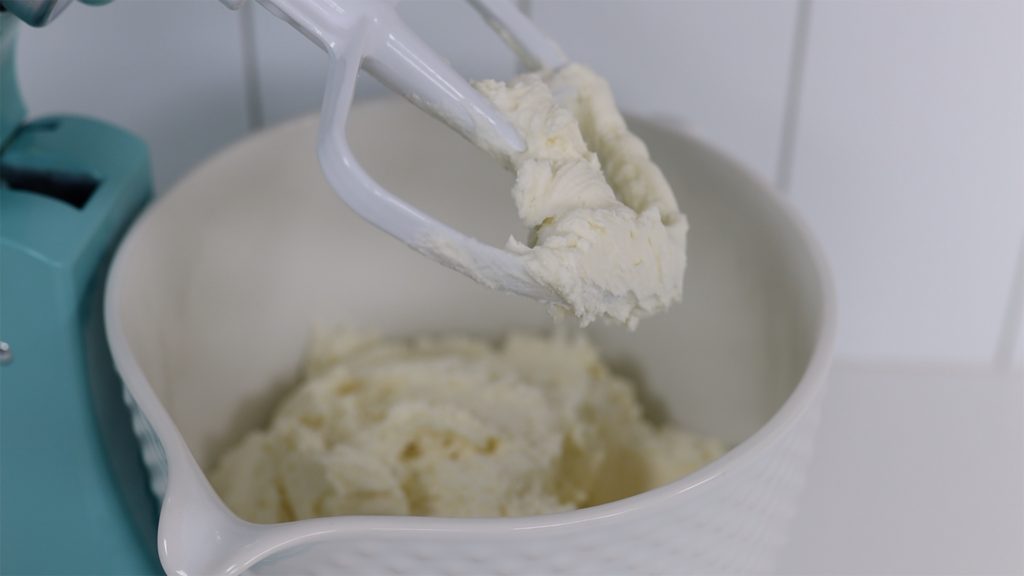 #4 Prepare your cake layers
When your cake layers are cool, prepare them for your cake. This means shaping them, by trimming off any domed tops with a serrated bread knife. This will make the cake layers flat so that they stack on top of each other without making the cake lean to one side.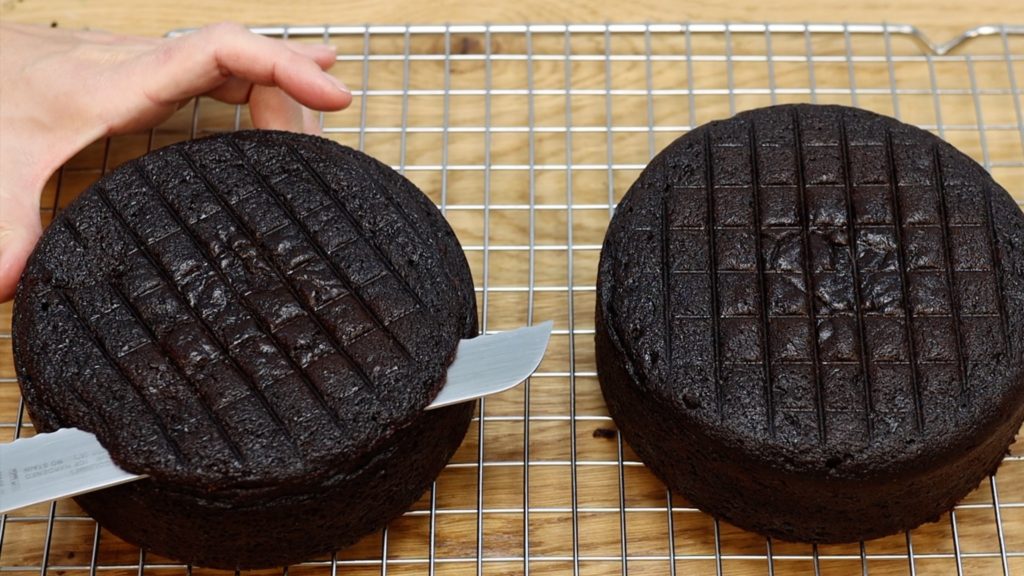 If you want to create more layers of cake, cut each layer in half horizontally and instead of 2 layers you'll have four!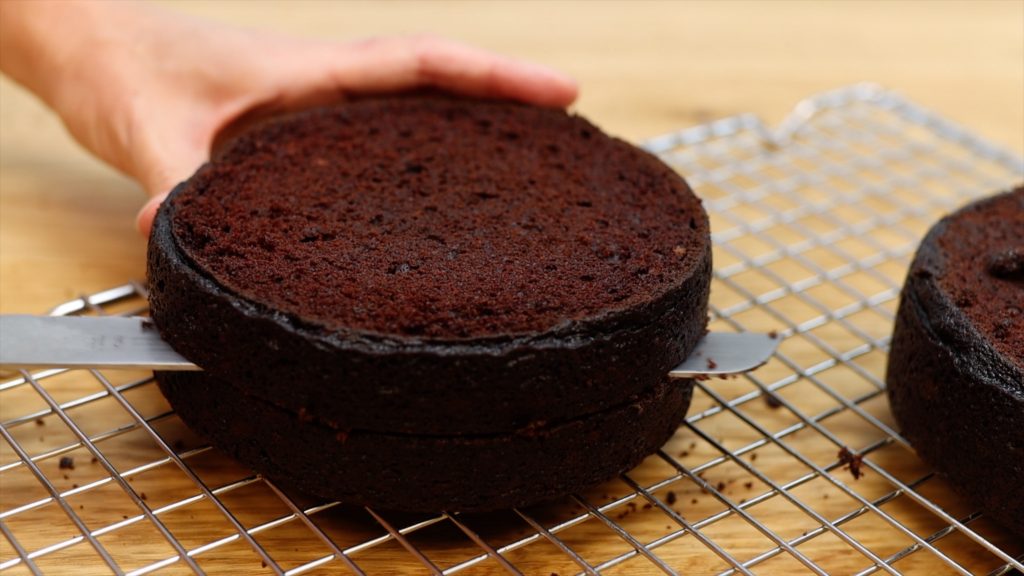 If you like you can drizzle them with simple syrup, which will keep them moist for several days. Simple syrup is just equal parts of water and sugar simmered together until the sugar dissolves, and then let it cool before drizzling. Pay special attention to the edges of the cake layers, which are the parts that will dry out fastest so they're the most important to keep moist.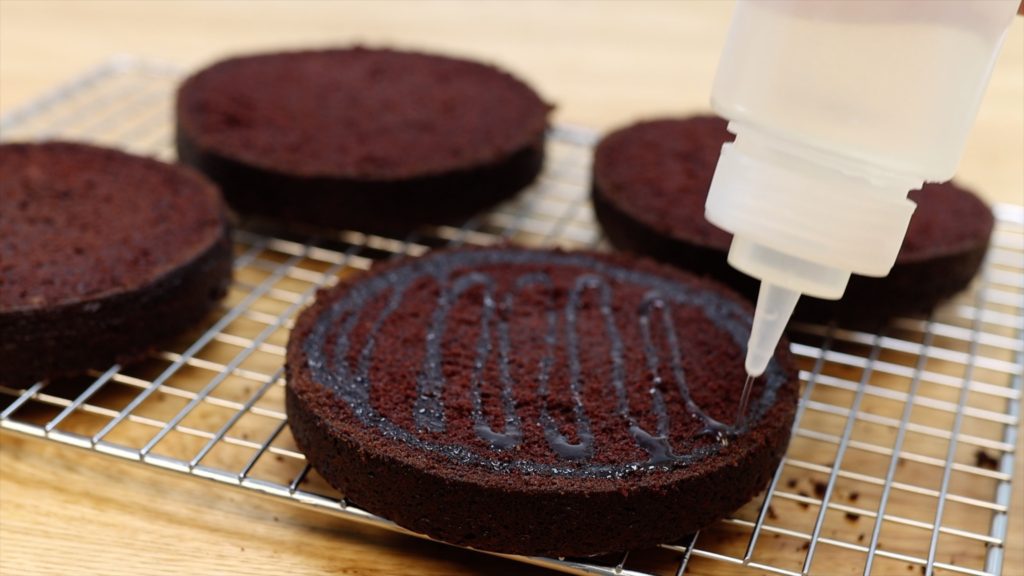 #5 Choose a cake board
Before assembling your cake you need to choose a cake board to assemble it on. This needs to be flat, so that you can use a cake scraper to smooth the frosting all the way down the sides of the cake. Choose a board at least 2 inches bigger than your cake to leave room for frosting and decorations, AND to give you something to grip onto when you lift the cake up to move it. Find a cake board with a greaseproof surface so that the butter in the buttercream doesn't stain it.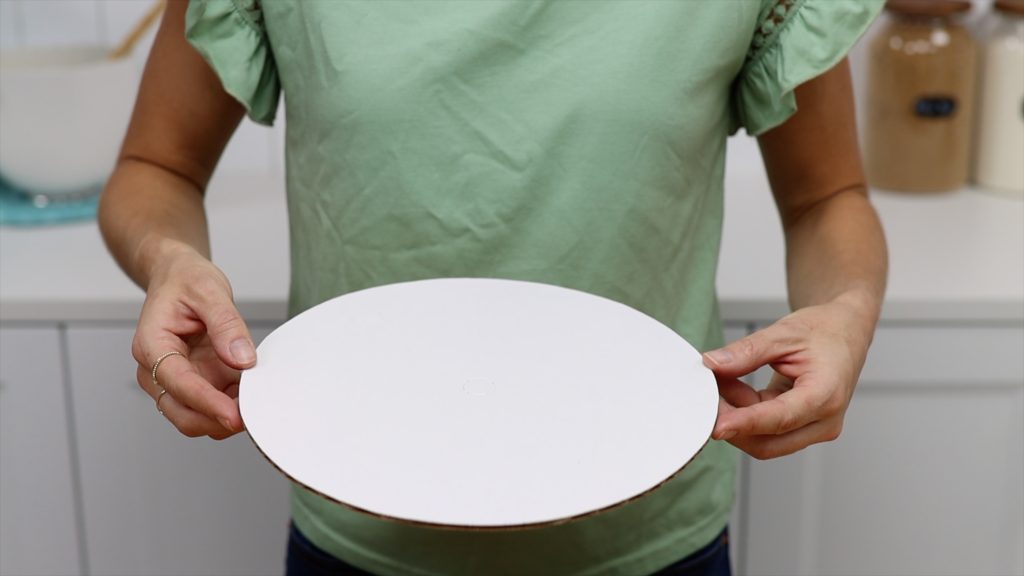 #6 Dot and chill
Pipe or spread a dot of buttercream onto the middle of your cake board and this will act as glue.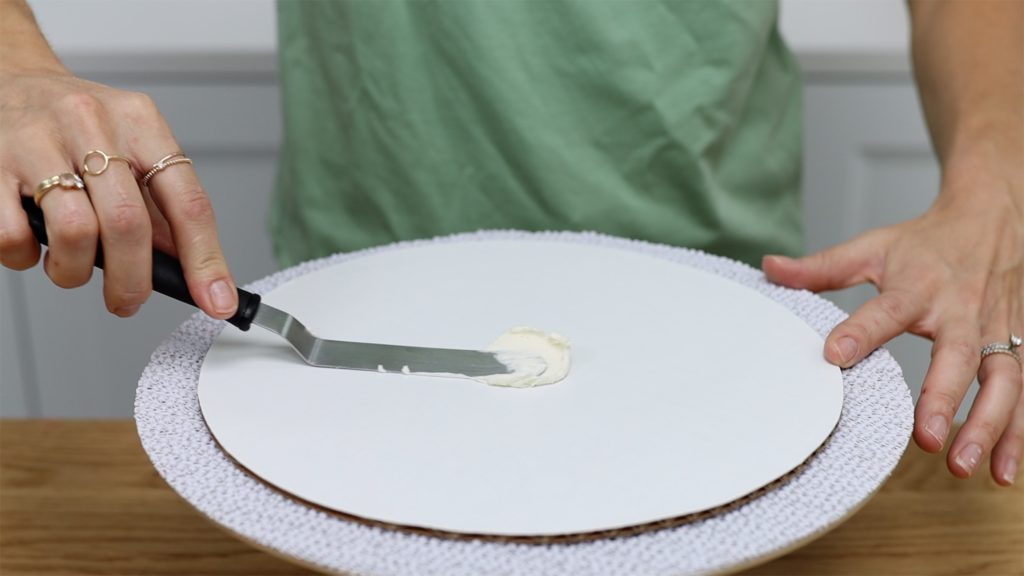 Press your first layer of cake down onto the dot and center it on the cake board. You'll be able to adjust it now, before the dot of buttercream sets.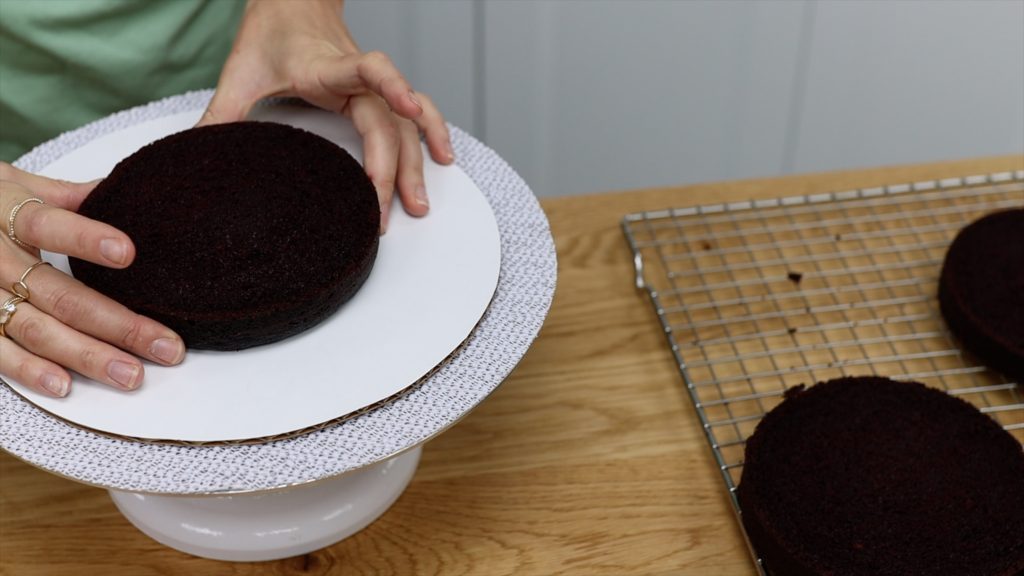 Then spread or pipe your filling, lining up the next layer of cake up so that it's directly on top of the layer below, and this will give you straight sides. Alternate cake and filling and then chill your cake in the freezer for 30 minutes or in the fridge for an hour before frosting it. The fridge will set the dot of buttercream on the cake board and that will hold the cake in place so it doesn't slide around when you frost it.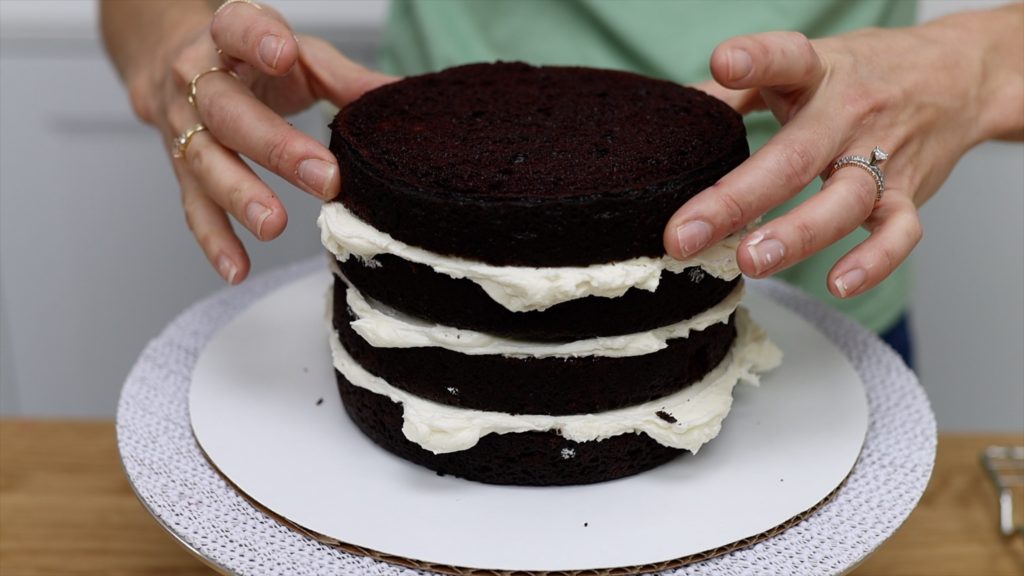 #7 Crumb coat (do it!)
You might have heard of crumb coats, and I'll show you what that is now. Don't skip the crumb coat! It's a very thin layer of frosting that completely covers the cake from the very bottom to the very top, and it traps any crumbs that come off the cake.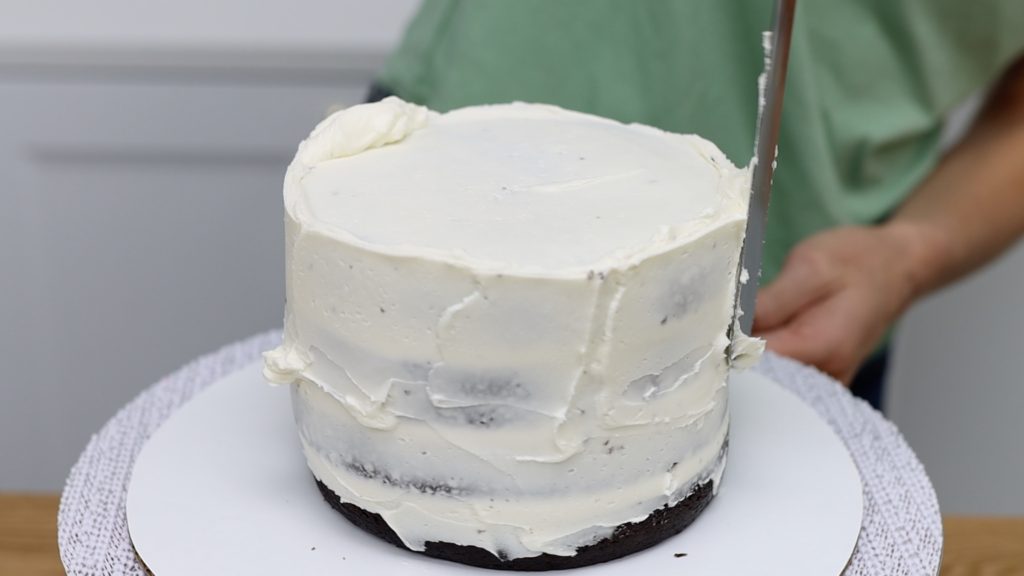 There won't be many crumbs if you chilled your cake after assembling it, because cold cakes are firmer and less crumbly than room temperature cakes.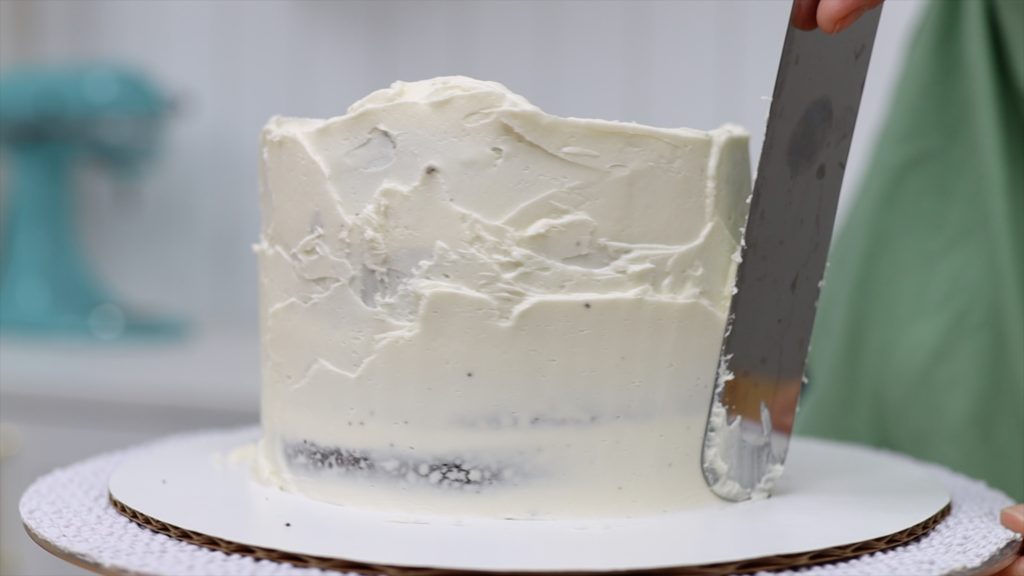 Smooth the frosting with a cake scraper and this is where the next tip comes in:
#8 Use two bowls!
Your batch of buttercream will be in one bowl and as you pull your cake scraper away from the cake after each scrape, you need to scrape that excess buttercream off into a bowl but use a SECOND bowl for that.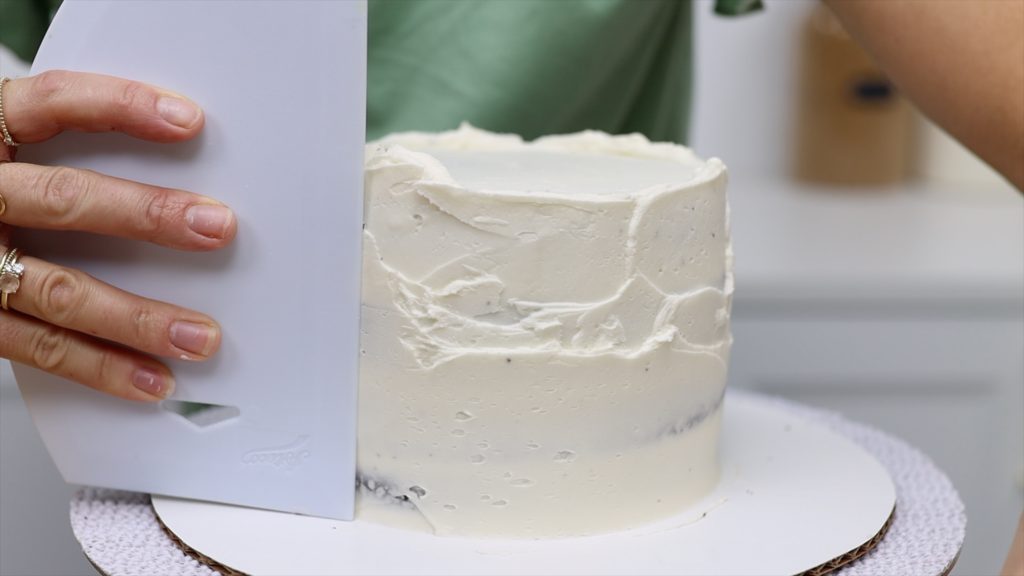 It doesn't need to be big, but this bowl is essential because the buttercream that you scrape off the cake will have crumbs in it, and if you put it into your main bowl of frosting then you'll use that crumby buttercream for your final coat of frosting and then it'll have holes in it.
Your crumb coat doesn't have to be perfect because it's going to be covered up next.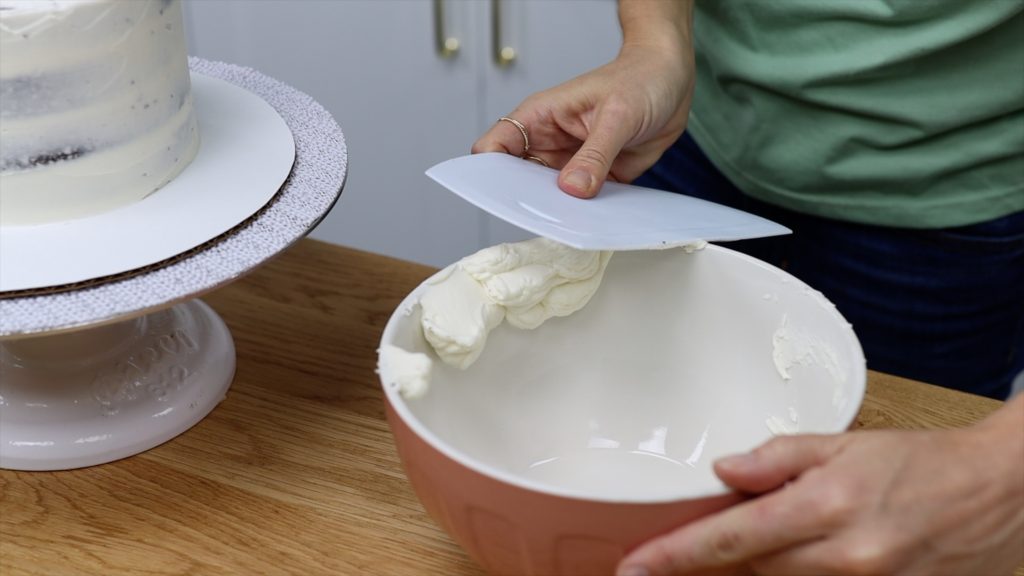 #9 The final coat
For the final coat I have several tips so I'll combine them all into this ninth tip: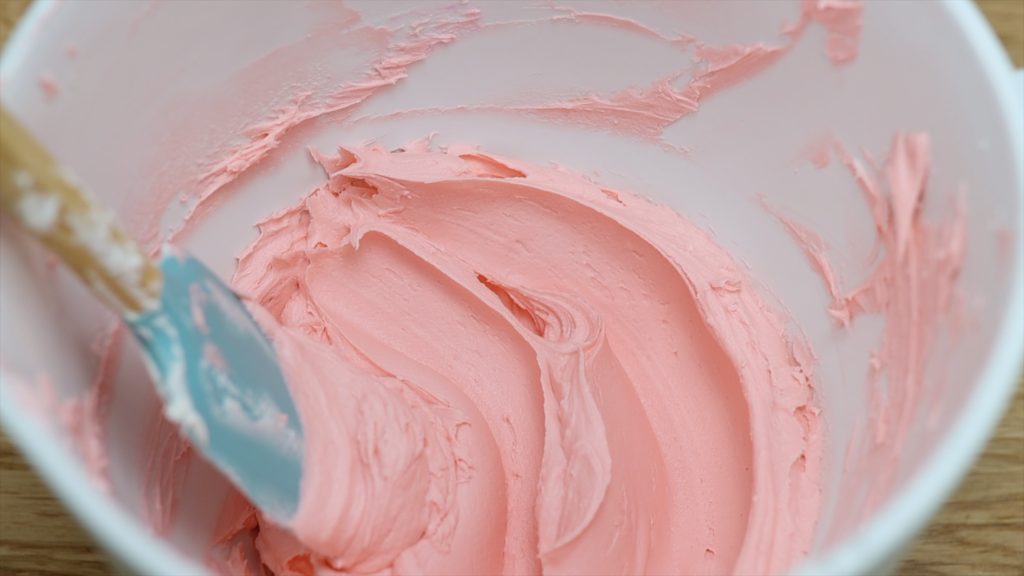 use a lot of buttercream to create straight sides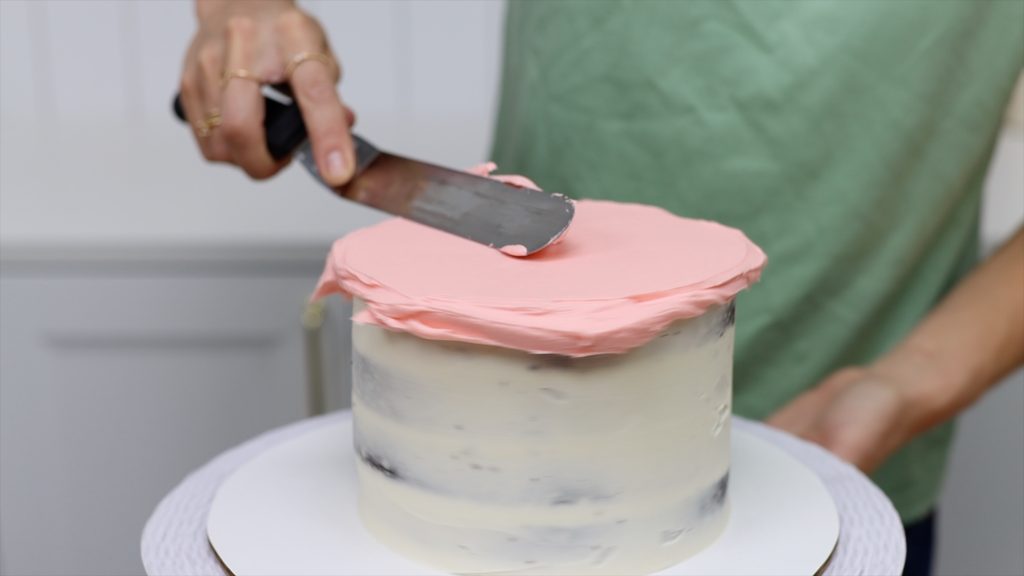 spread it above top edge of the cake to create sharp angles and flat top of the cake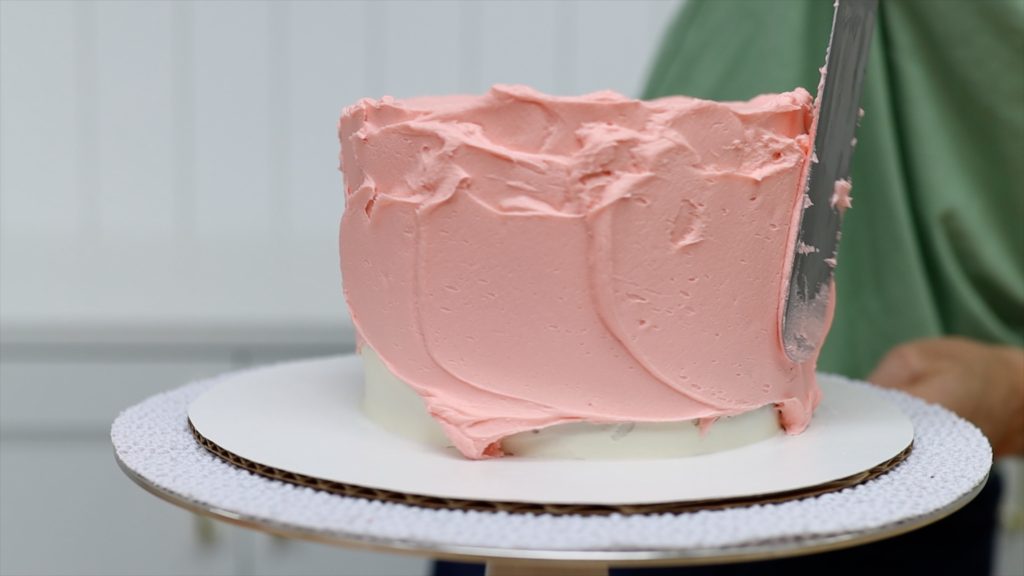 rest the base of the frosting smoother down on the cake board to line it up straight against the side of the cake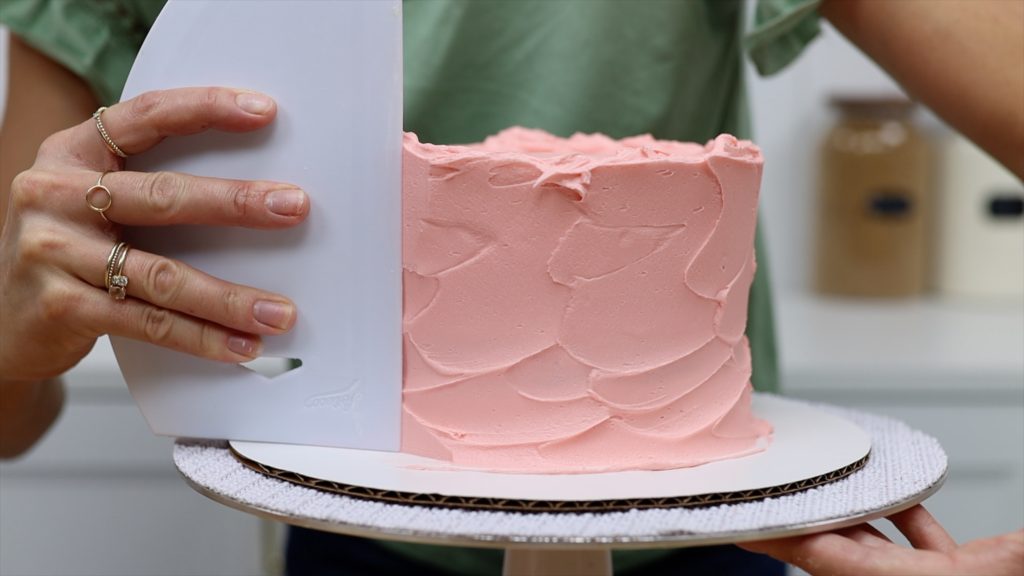 for the top edge, wipe your offset spatula clean after each swipe to create neat edges of the cake.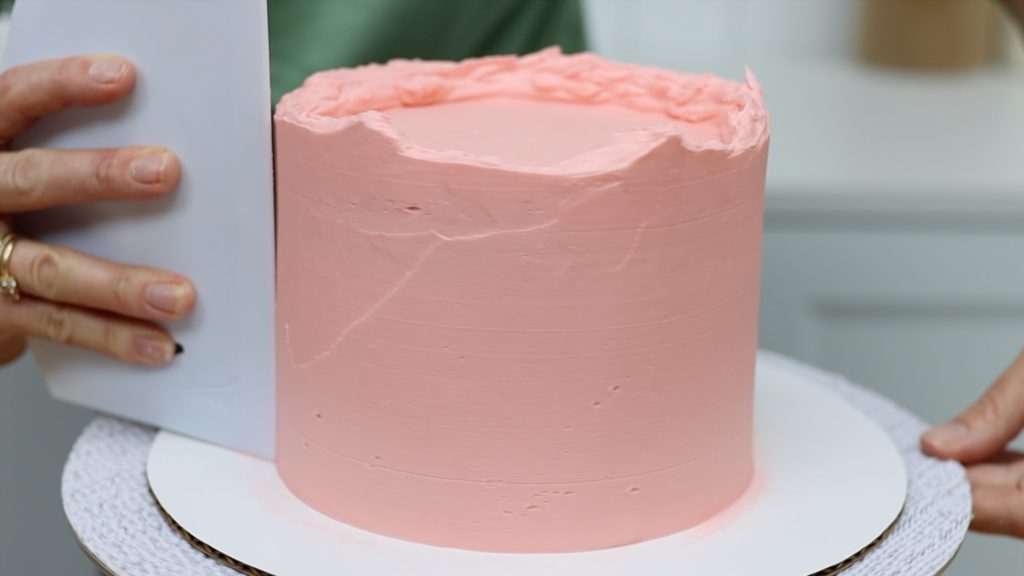 I know that was a lot of information and if you're looking for a more detailed demonstration, check out my free tutorial on 7 Secrets for Smooth Frosting.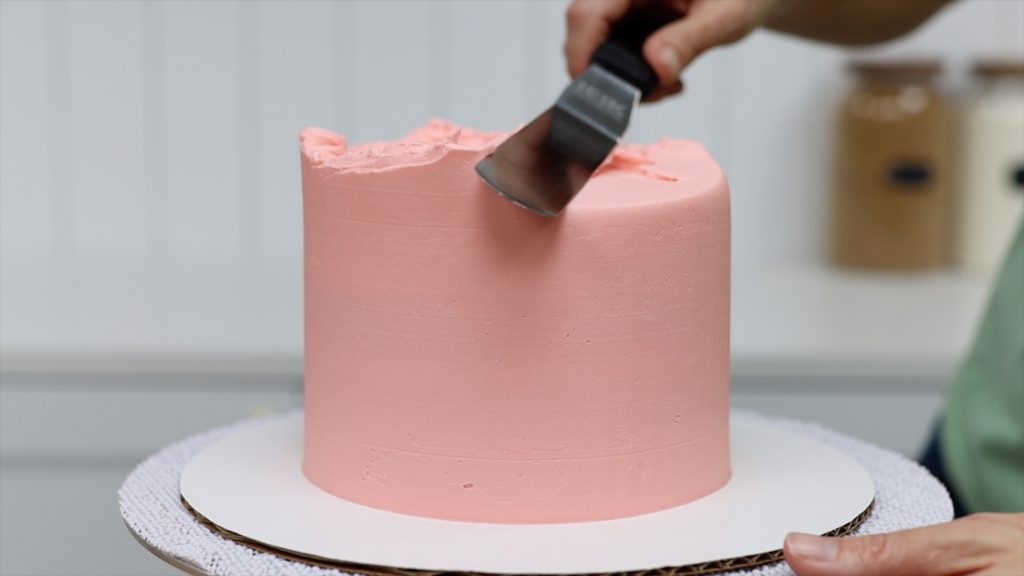 #10 Store and serve
Now that your cake is beautifully frosted you can decorate it or leave it simple. Store it in fridge until 2-4 hours before serving to prevent bulges in the sides of the cake and drooping of any decorations. After 2-4 hours out on the counter it will come to room temperature and the cake and frosting will be soft and delicious!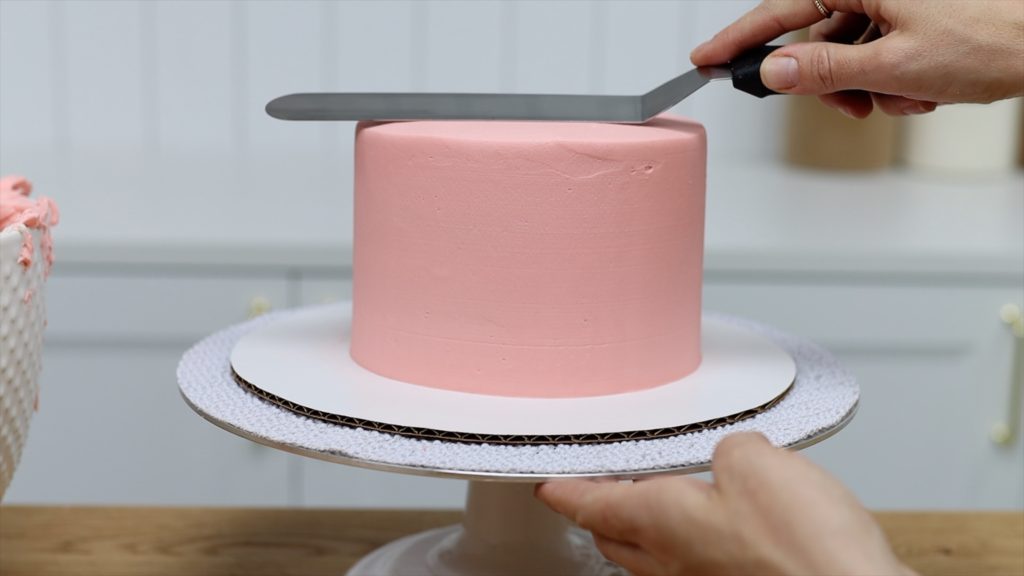 If you have any questions about making your first (or hundredth!) cake, ask me in the comments! For hundreds of cake designs and decorating techniques, join my ClubPLUS for access to ALL of my online classes and courses as well as live online classes and Q&A sessions for members only!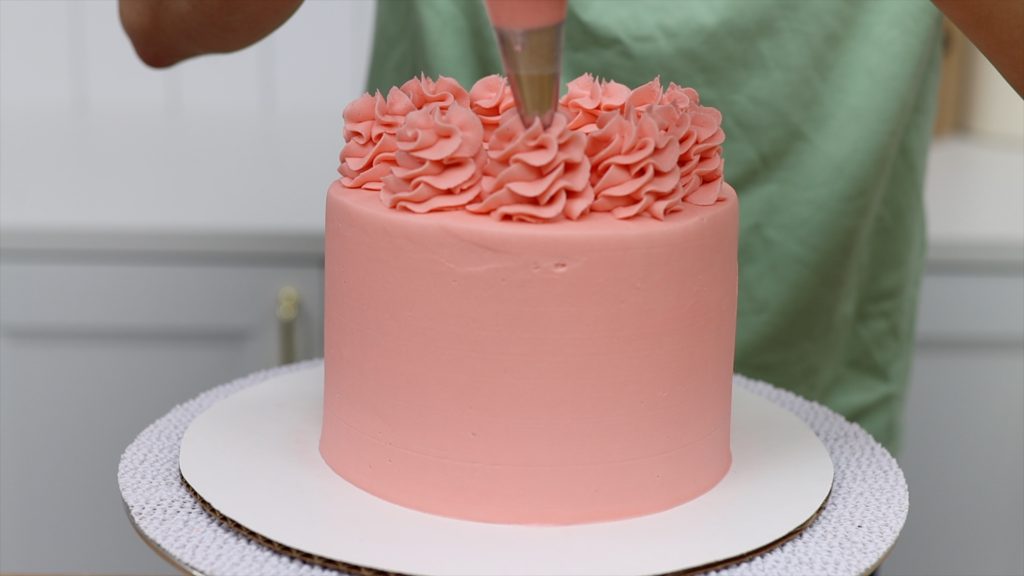 Here's the video version of this tutorial: