My top 25 gifts for Christmas, birthdays, thank yous, or "just because" presents, for anyone who's a baker whether a professional, a hobby baker or a wannabe baker who's thinking of starting to bake! There are gift ideas for all budgets, including some homemade DIY gifts and I've got some great discount codes for you to use to save some money, too! If you prefer to watch a video of this tutorial, scroll to the bottom of the page.
1. Copper measuring cups and spoons
They're practical and useful but also rose gold so they're trendy and classy!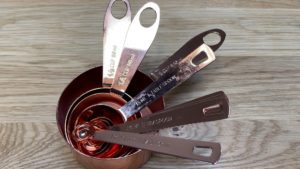 2. Piping tips
There are endless decorating possibilities on cakes, cupcakes and cookies using piping tips. I recently found a beautiful gold set made by Wilton!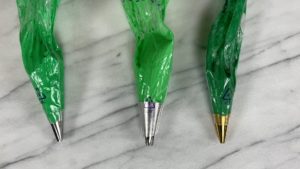 3. Russian tips
Pipe intricate and multi-coloured flowers on cakes or cupcakes with a single squeeze of a piping bag using these flower nozzles. Not sure how to use them? Check out my 5 Tricks for Russian Tips tutorial!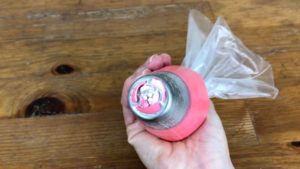 4. Sprinkles
Everyone loves sprinkles and my favourite are Fancy Sprinkles – they come in beautiful colours including metallics, generous size bottles and they have gift sets too, which are perfect for secret Santa! Save 15% on your Fancy Sprinkles order with my code BRITISHGIRL15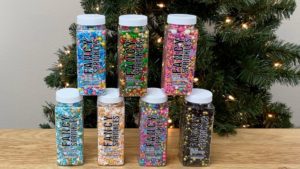 5. Edible Gold leaf or silver leaf
These are a nice luxury to have for decorating cakes, other baked goods and even fruit!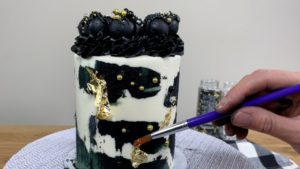 6. Turntable
Essential for frosting a cake and useful for most cake decorating techniques, turntables (also called spinning cake stands) come in plastic but for a really smooth spin choose a stainless steel turntable.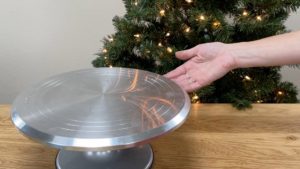 7. Acrylic frosting smoother
I get THE smoothest frosting on my cakes using my acrylic frosting smoother. My favourite is the OG Icing Scraper by Cake Safe with it's bevelled edge and super sharp edge. Use my code BRITISHGIRLBAKES to get 10% off yours!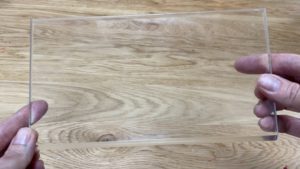 8. Hot chocolate bomb mold
Jumping on board the tik tok trend, hot chocolate bombs are fun to make and drink and a silicone mold to make them is a great gift idea. Click here for my printout instruction sheet to give with your gift, showing step by step how to make them.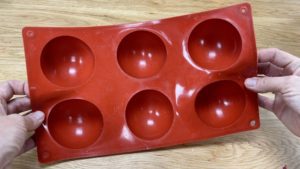 9. Make your own hot chocolate bombs for a DIY gift!
Check out my tutorial on everything you need to know to make hot chocolate bombs: what kind of chocolate to use, how to melt it to get the shiniest bombs, how to fill and seal the bombs, and how to get the most dramatic explosion!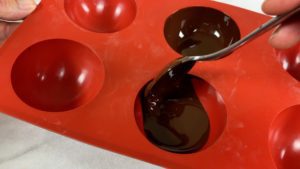 10. Mug
Give a mug with a homemade hot chocolate bomb inside, or a hot chocolate bomb mold so they can make their own, OR just a mug because bakers always need caffeine!
11. Apron
A practical gift but seasonal or thematic prints, patterns and catchy phrases make them fun!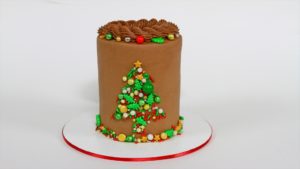 12. Cake themed clothing
Purple Cow make tshirts and sweaters with colourful cake slice designs like this one and you can use my code EMILY10 to get 10% off!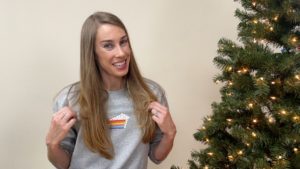 13. Gel colours
Looking for something practical? Cake decorators get through gel colours quickly so it's always useful to receive new bottles.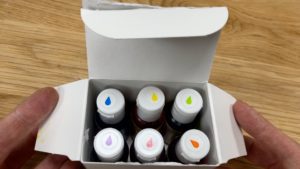 14. New cake pans
Also practical! Cake pans get scratched and dinged which makes them less non-stick so they need to be replaced occasionally.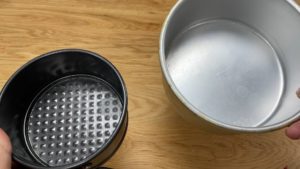 15. Shaped baking pans or molds
For a more interested baking pan, try a shaped pan or mold like a donut mold.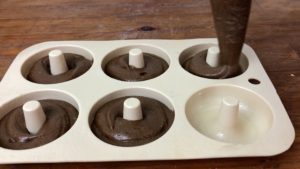 16. Shaped silicone molds
Shapes like dinosaurs or mermaid tails are fun for making marshmallows, candy, or chocolates to eat or decorate a cake with. They double up as ice cube trays, too!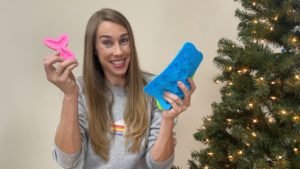 17. KitchenAid mixer
No explanation needed – it's every baker's dream to have a KitchenAid mixer!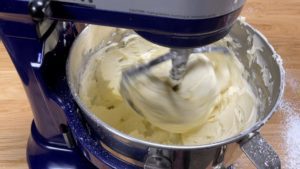 18. KitchenAid accessories or attachments
Already have a Kitchen Aid mixer? There are some useful accessories like a lid to prevent sugar or liquid ingredients spraying out of the mixer, or a paddle attachment to scrape around the mixing bowl. Or try an attachment that clips onto the front of the mixer like a spiralizer.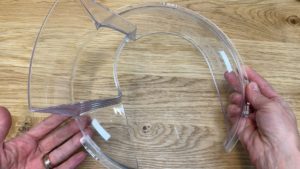 19. Cookie cutters
Choose a set with a theme like the desert (cacti and llamas) or tie a ribbon around an individual cookie cutter as a stocking stuffer or hang it as a Christmas ornament!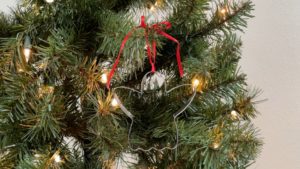 20. Marble pastry board
Keep cookie dough, pastry or a pie crust nice and cold with a marble pastry board, or use it as a beautiful background for food photography!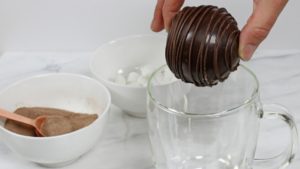 21. Marble rolling pin
Complete the set with a matching marble rolling pin to roll out dough or pastry on a marble pastry board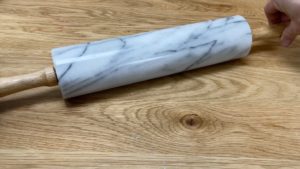 22. Baking tray. 23. Cooling rack 24. Silicon mat
Not the most exciting gift, but very useful! A shiny new tray to bake cookies and macarons to perfection, a cooling rack, and a silicon mat for non-stick backing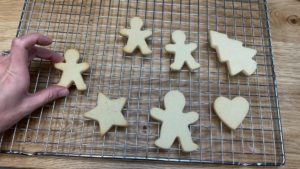 25. Tiny baking
This adorable set of tiny baking tools and utensils is a fun activity at any age! Making tiny cookies, pies, pizzas, brownies, cakes… tiny recipe book included!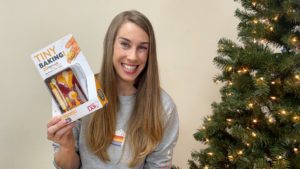 I hope I've given you some fun gift ideas for the bakers in your life! Tell me in the comments if you used any and what the reaction was!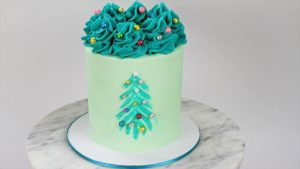 Here's the video version of this tutorial: