Learn how to turn ugly cakes into stunning beauties! Use these ugly cakes to boost your confidence if you're struggling to frost or decorate a cake because even cakes that look like train wrecks in their early stages can transform!
Buttercream Transfers on Cakes
Let's start with a buttercream transfer. Trace an image onto parchment paper or wax paper, something non-stick that you can see through. Then pipe over it. Start with the smallest details and put this into the freezer for 5 minutes between each addition. That way when you pipe on the next detail, you won't blend the colours or damage what you've already made.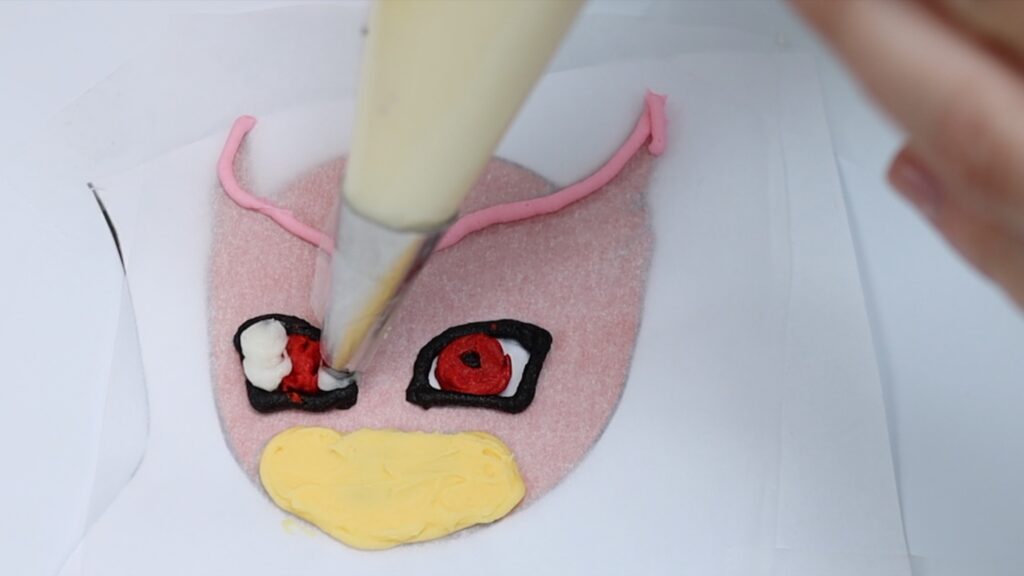 It will look messy and ugly or in this particular case, demonic! But this side is going to be hidden eventually. It's the bottom side that's pressed down against the parchment that you'll see. Finish with the largest area, the background colour, outlining it and then zigzagging to fill it in. Spread it all over to flatten it and to make the rest of the design, the frozen parts, sticky.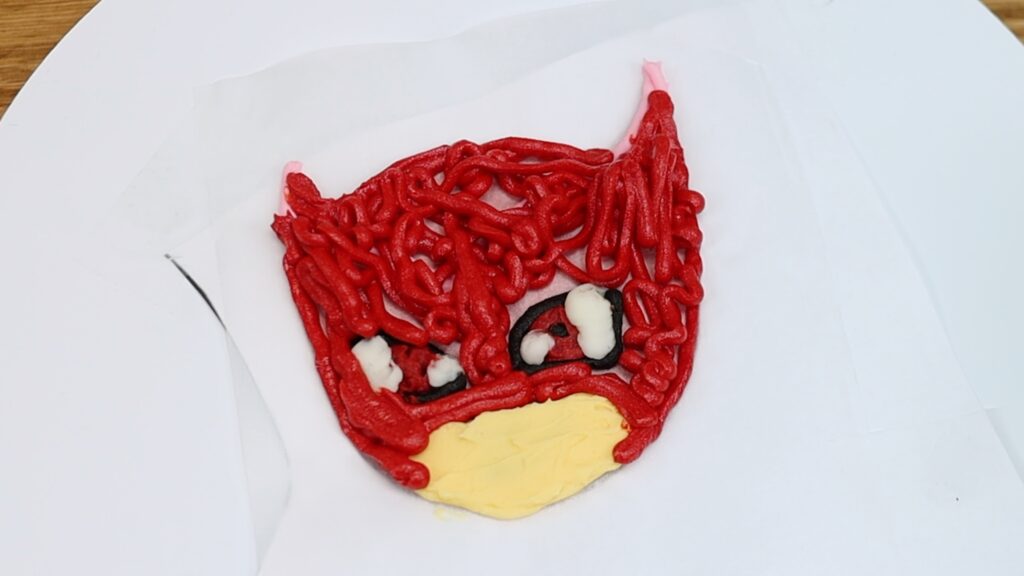 Then flip this over onto a cake and put it in the freezer for 10 minutes. If you don't have space in your freezer you can put it in the fridge for 30 minutes. This will set the buttercream. Peel the parchment off and voila!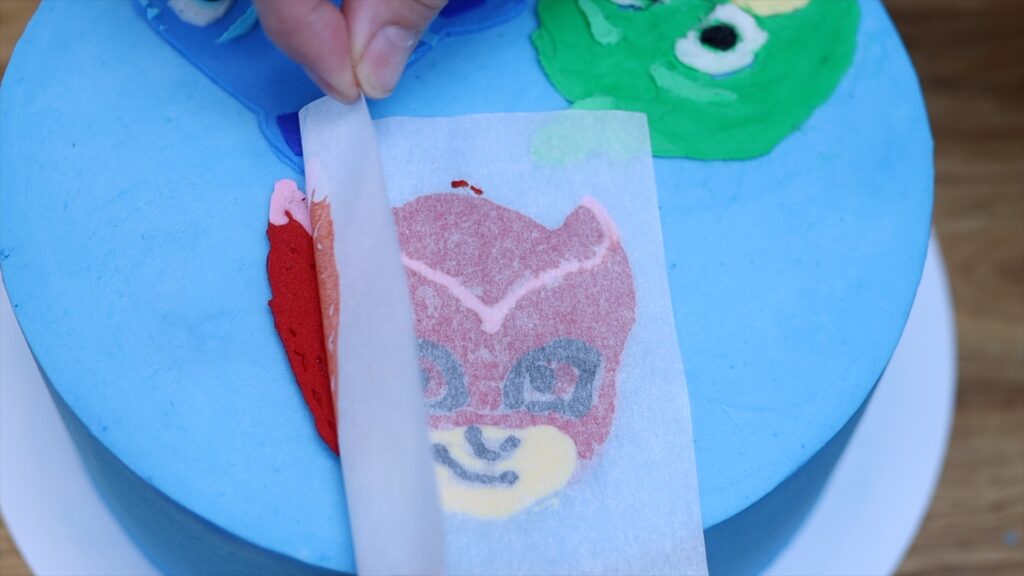 Still ugly? If there are gaps or indents in the design, spread some more buttercream over them and scrape off the excess. This will leave your design flawless underneath!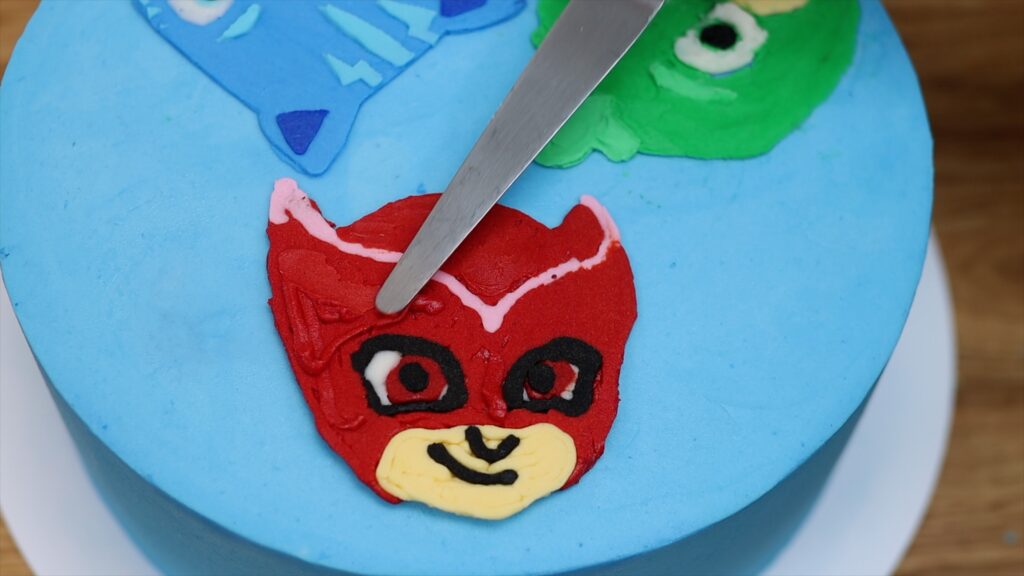 You'll find more techniques for character cakes in my tutorial on 3 ways to make character cakes with no fondant.
Watercolour Peekaboo Hearts
This next one looks really questionable until it's finished! Cut out hearts or any other simple shape out of parchment paper or wax paper. Then cut a slit in the middle of each one.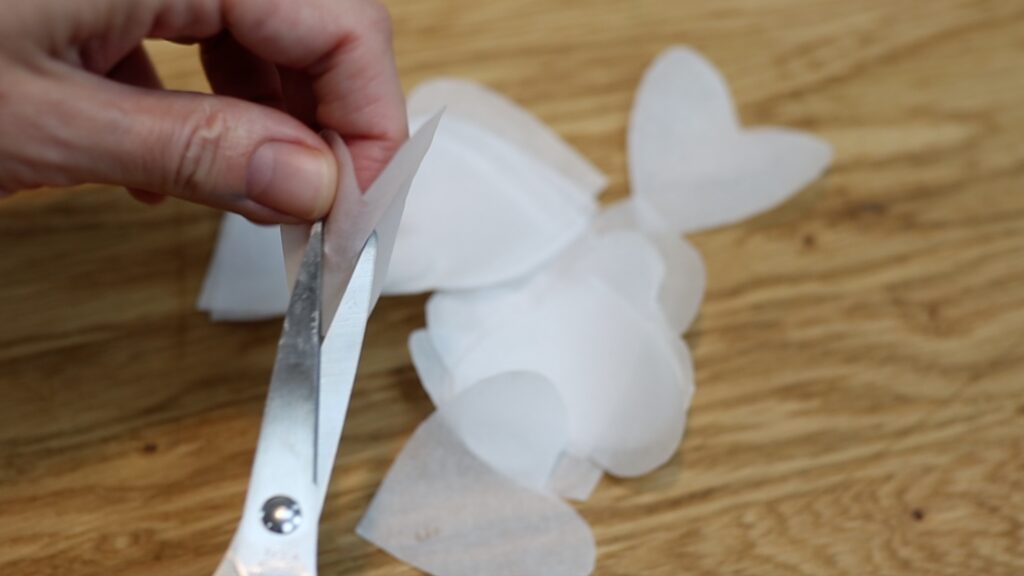 Press your hearts onto a frosted cake after chilling the cake to set the frosting. Then pipe coloured buttercream to attach the hearts to the cake. Do this for all of your hearts and if you think the random piping looks ugly now, wait for it to get a LOT worse!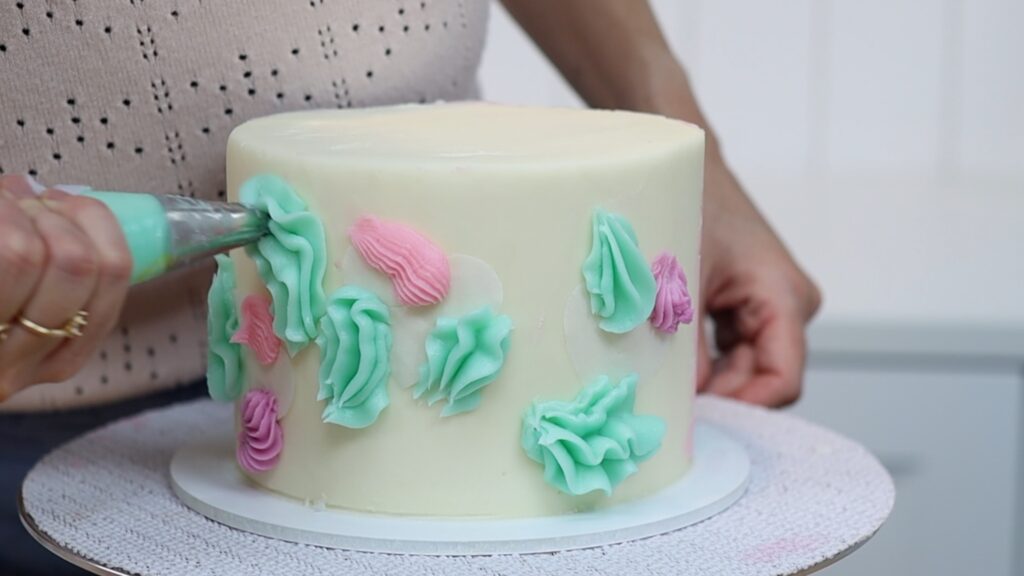 Spread the buttercream to cover the whole cake, trying to avoid the middle of each heart. You want to be able to see those slits you cut earlier. My kids were watching me do this and they were NOT impressed at this point. Scrape around the cake with your cake comb a few times until you have a smooth watercolour effect.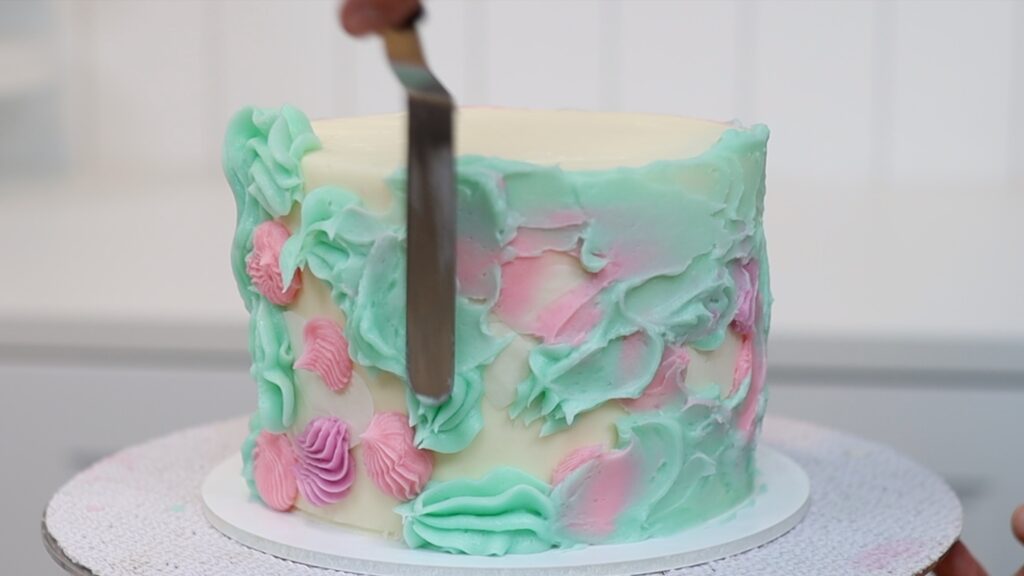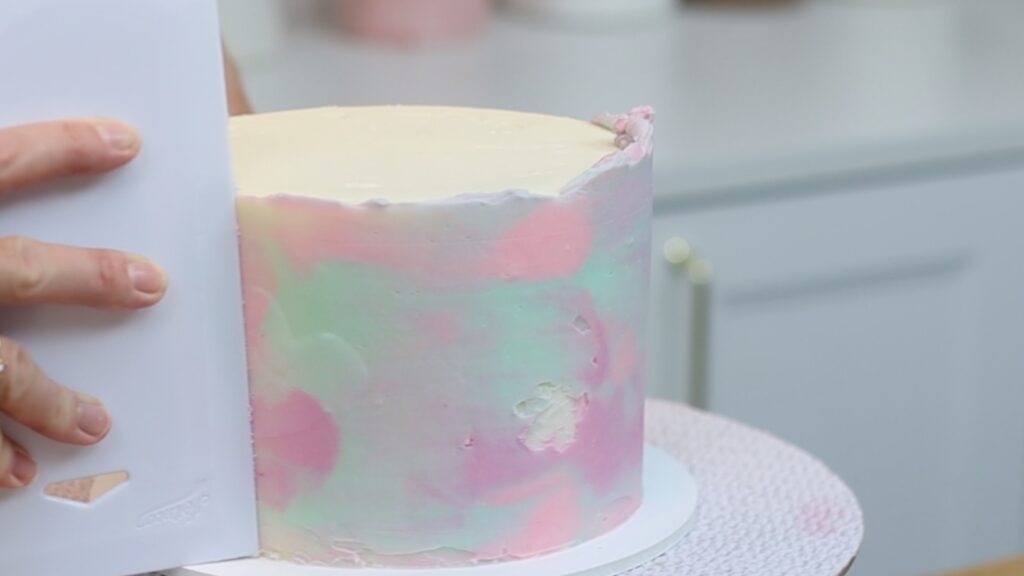 Poke a toothpick into the slit in the middle of a heart and peel the heart off. Now it all makes sense! Peel off all of the hearts to reveal the shapes within the watercolor.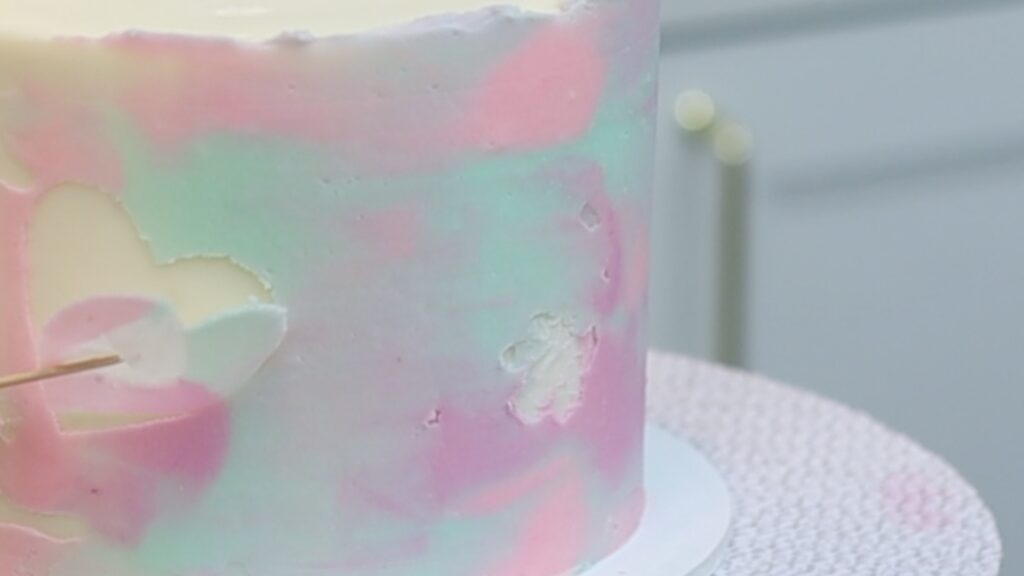 Tidy up the top edge of the frosting on the cake and add a border on top if you like. And voila!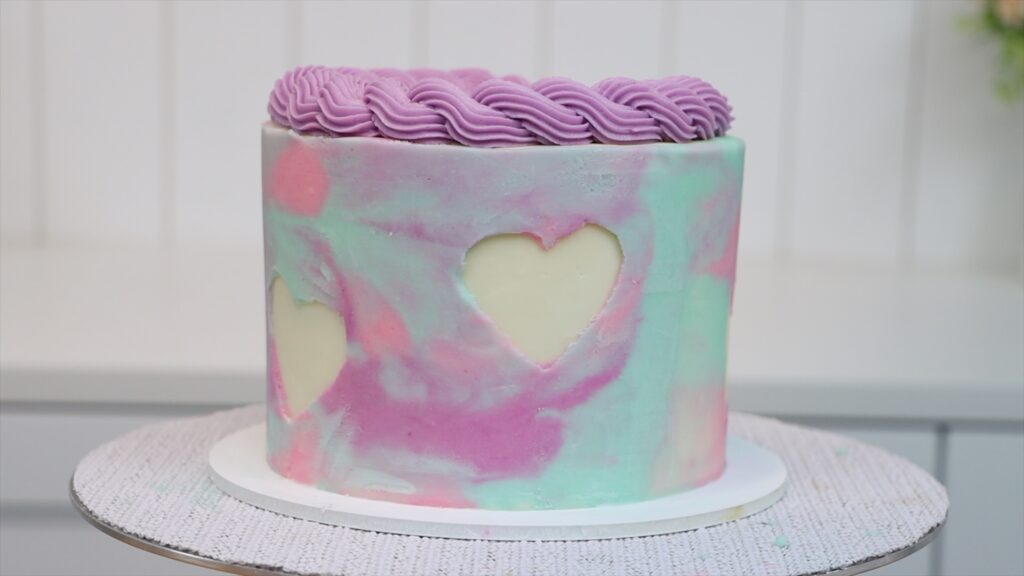 Half and Half Cakes
A half and half cake sounds like a genius idea to include two different flavours for a shared birthday celebration or any occasion worthy of cake. If you decide to make one you'll find the journey bumpy until you get to the finish line! You start by cutting your cake layers in half and attaching half of each flavour together with a line of buttercream.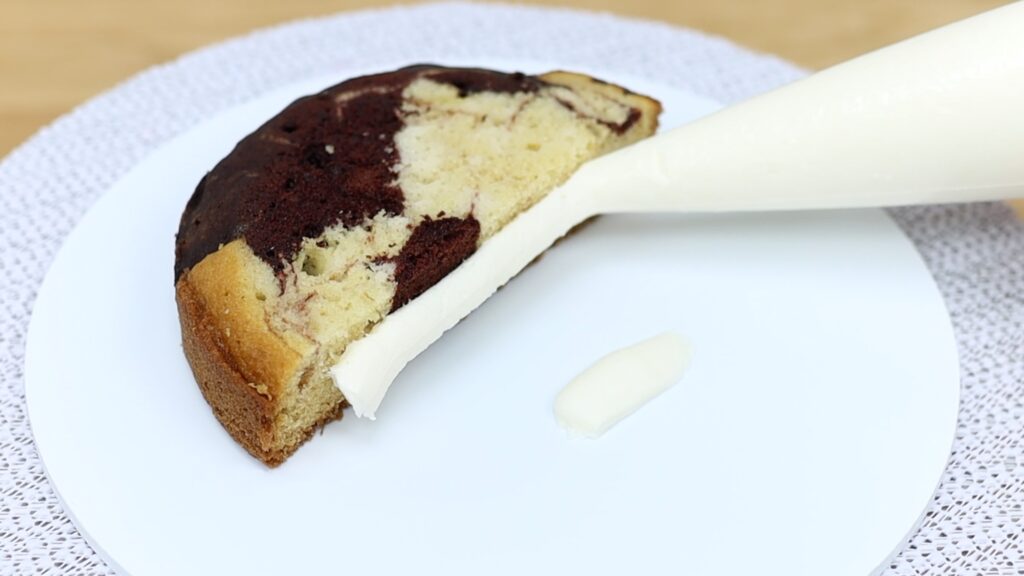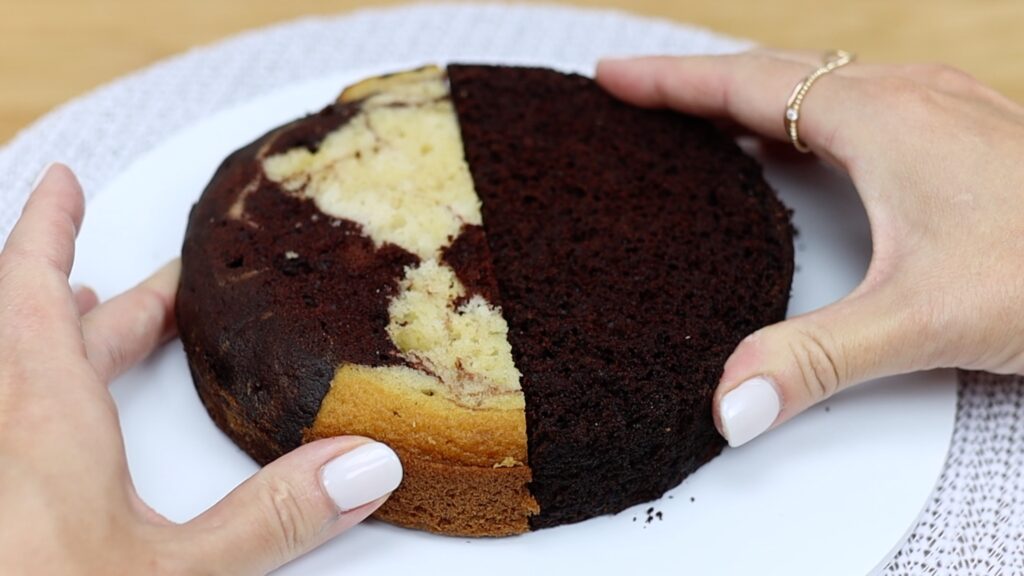 Then pipe along the middle and around the edge to make walls or dams to hold in two separate fillings. I'm using caramel and Nutella for this cake.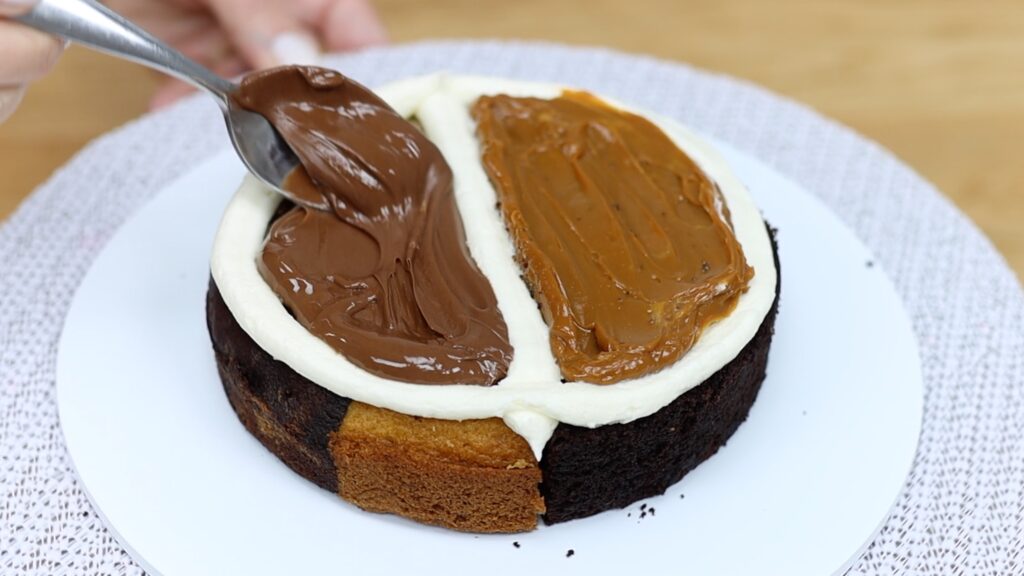 Add another two halves of cake with some buttercream glue to attach them together. So far so good. Chill and then wrap half of the cake in parchment paper, attaching it to the cake with a dab of buttercream. Spread frosting over the exposed half of the cake. This is a crumb coat so it's going to be… crumbly.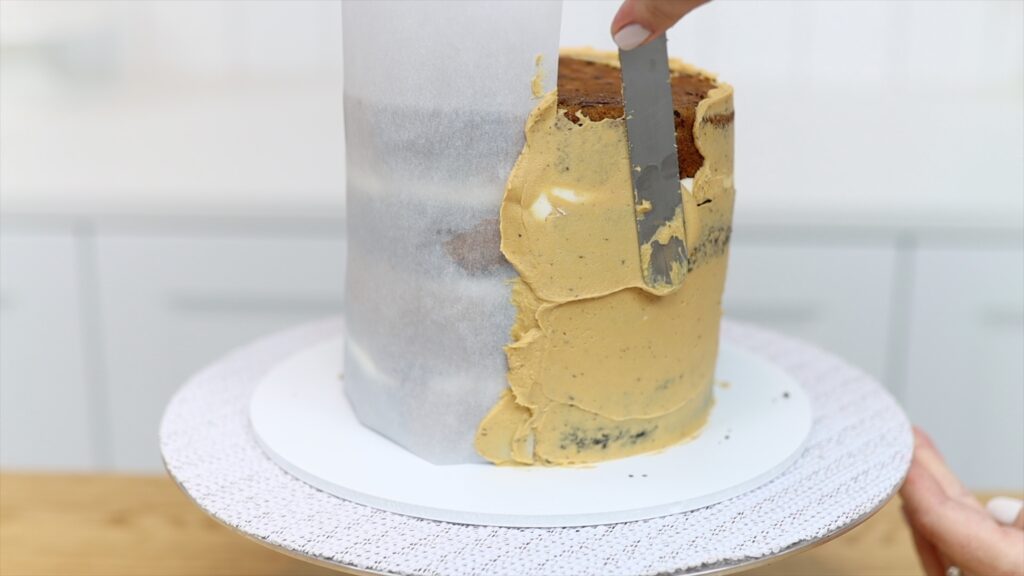 Peel the parchment off and chill the cake to set the first half. Then wrap that half in parchment while you frost the other half. Don't forget the top of the cake!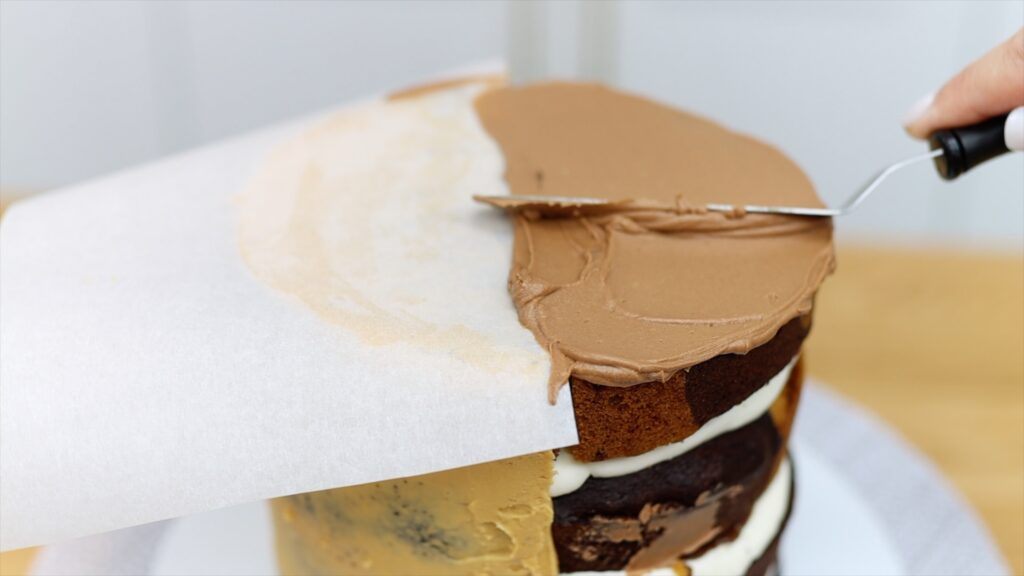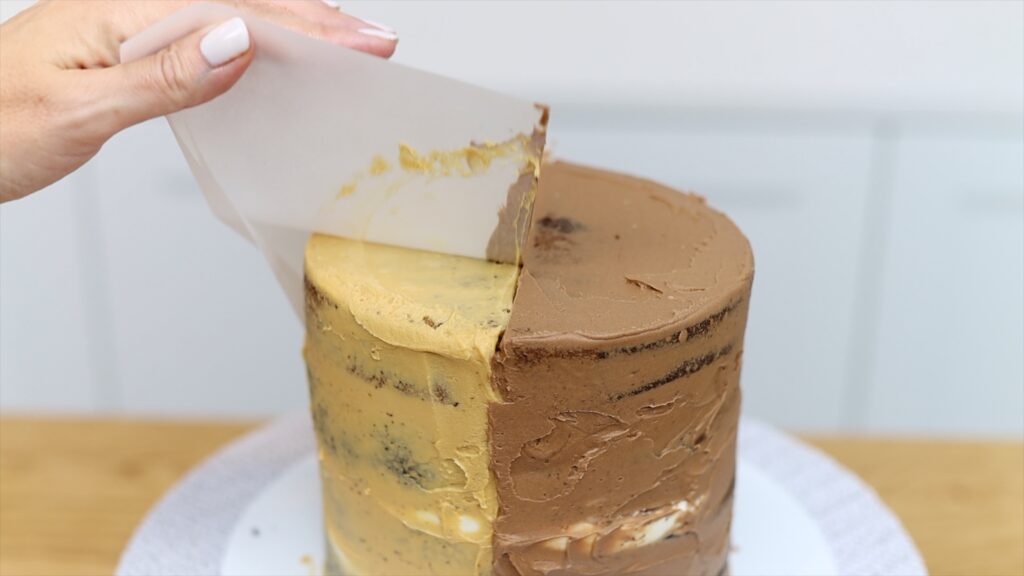 Peel the parchment off, chill the cake, and repeat for the final layer of frosting, which you'll make more of an effort with since it's going to be visible.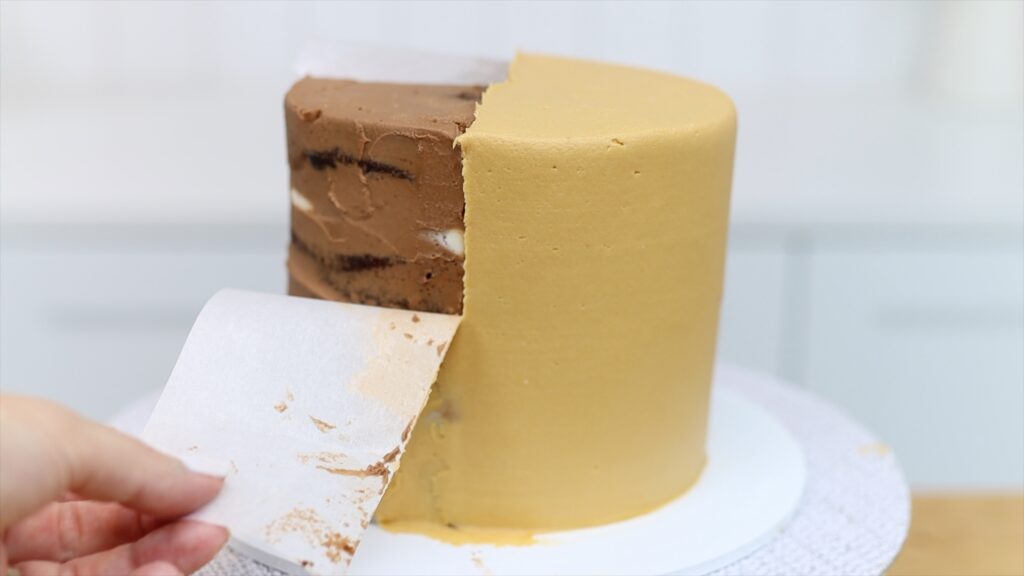 Chill again and frost the other half. When you peel this last piece of parchment off you'll expect it to look great but it's still… ugly. I think it's reassuring to know that the beautiful cakes you see on social media often start out looking like this!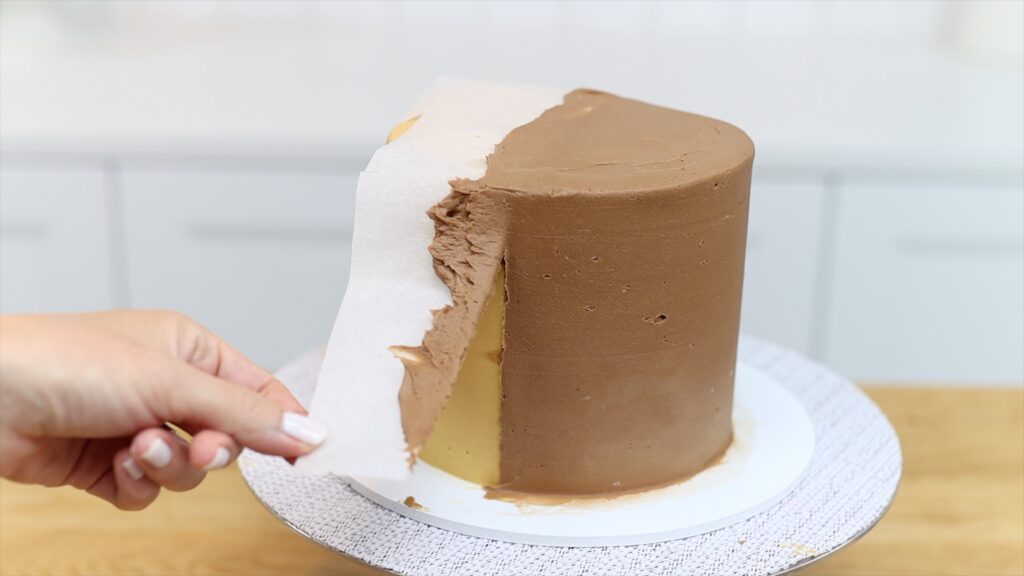 The join between the two halves isn't ideal so add some piping to cover it up. This is two tone to incorporate both flavors of the cake, the chocolate frosting and the caramel frosting.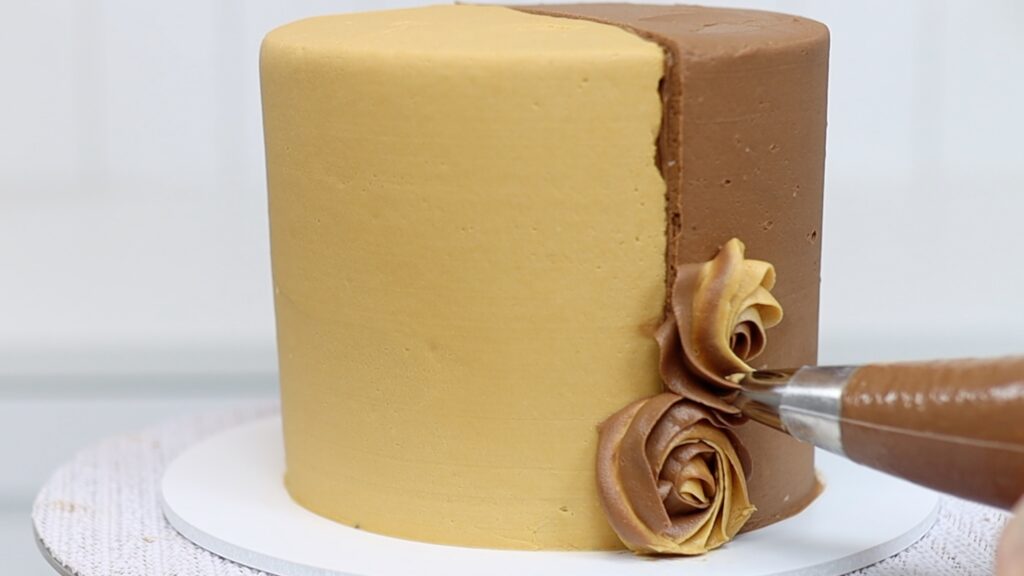 When it's finished the cake looks stunning! Even more important, there are two flavours to choose between so everyone will be happy. For more details you can read or watch the full tutorial for half and half cakes.
Cartoon Cakes
I'm sure you've seen the trending cartoon style cakes. If you haven't made one yourself you might be surprised at how ugly they are until they're finished. A lot of the cake is going to be covered with buttercream details like piped filling and frosting drips so the first colour of frosting might have shadowing and other imperfections that will eventually be covered up.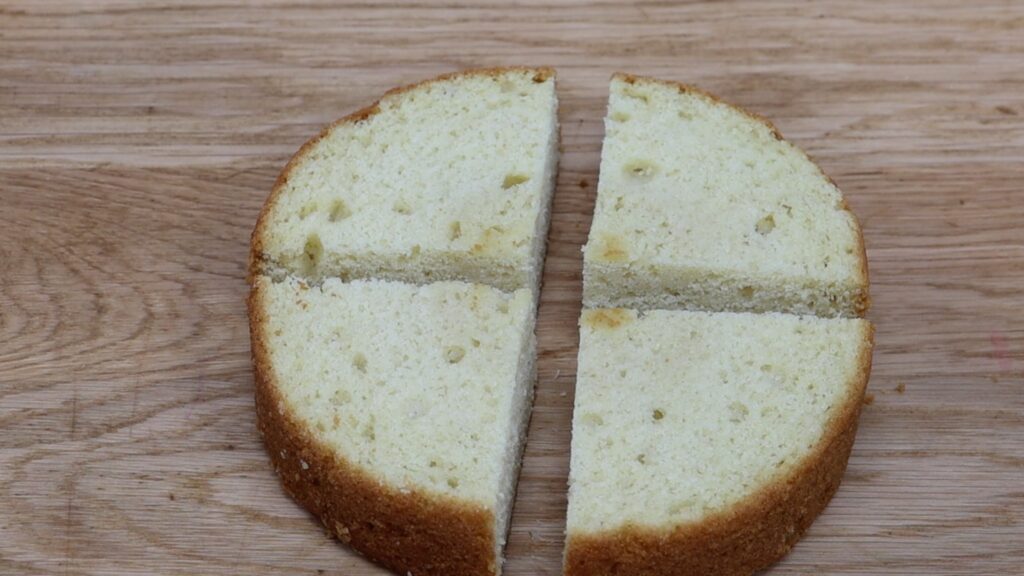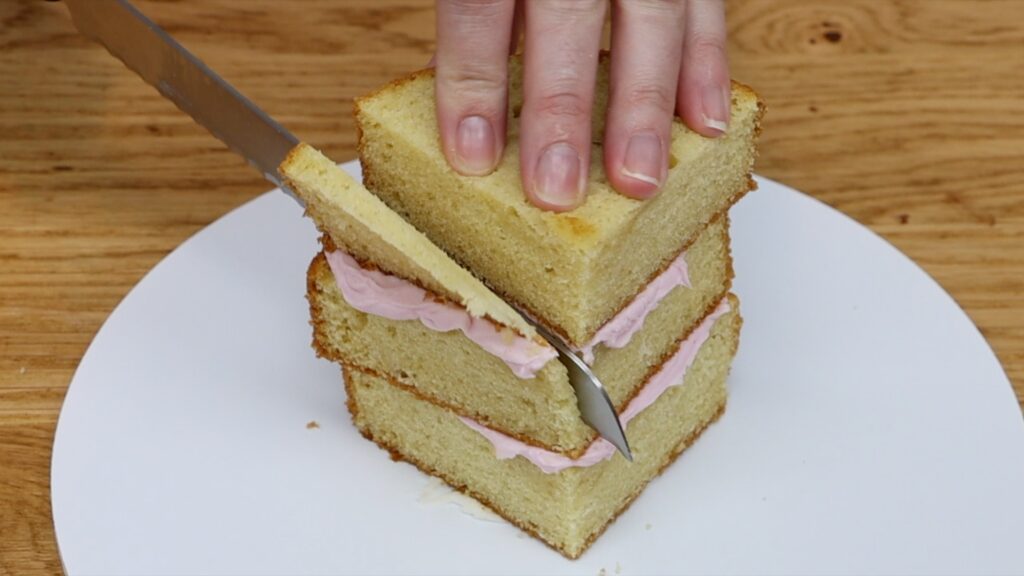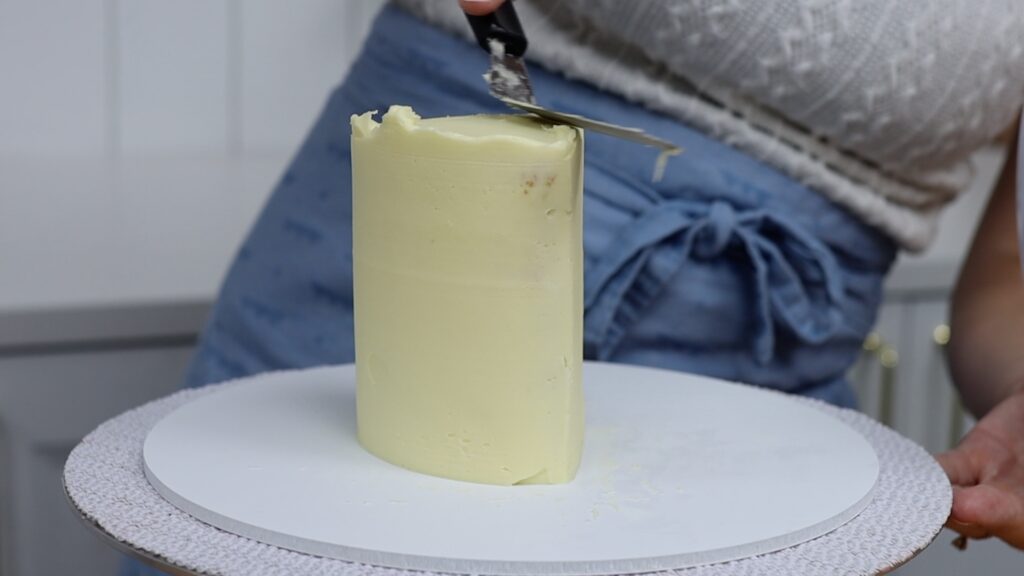 Since this cake is meant to look like a cartoon, everything is supposed to look flat. This is really tricky to achieve with buttercream! To create straight edges on buttercream you chill the cake to set the buttercream and then cut neat lines. The excess buttercream will break off neatly because it is cold and firm.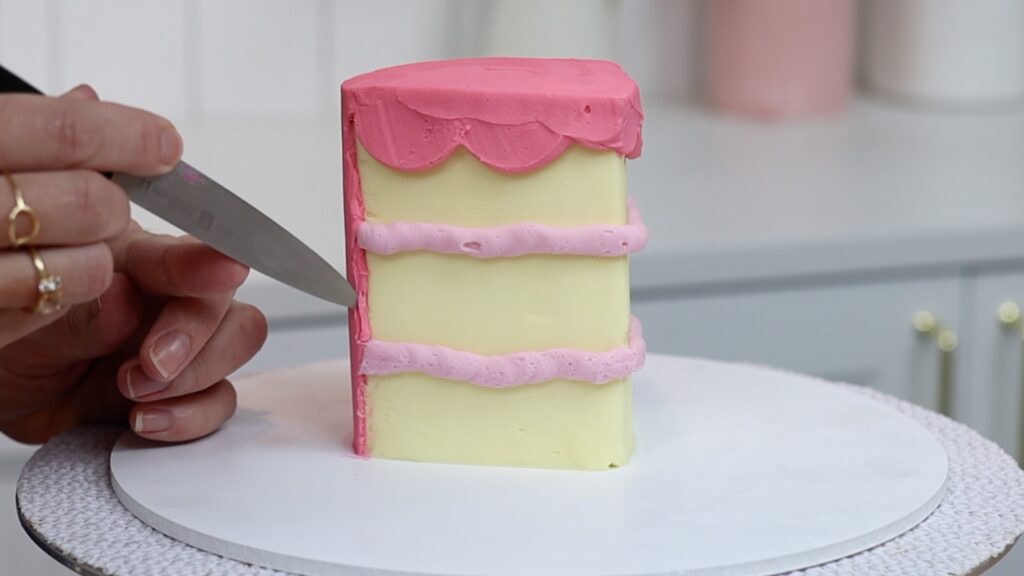 For smooth frosting that's shaped as filling or waves drips, use a hot metal cake comb to gently scrape off the outer layer of buttercream.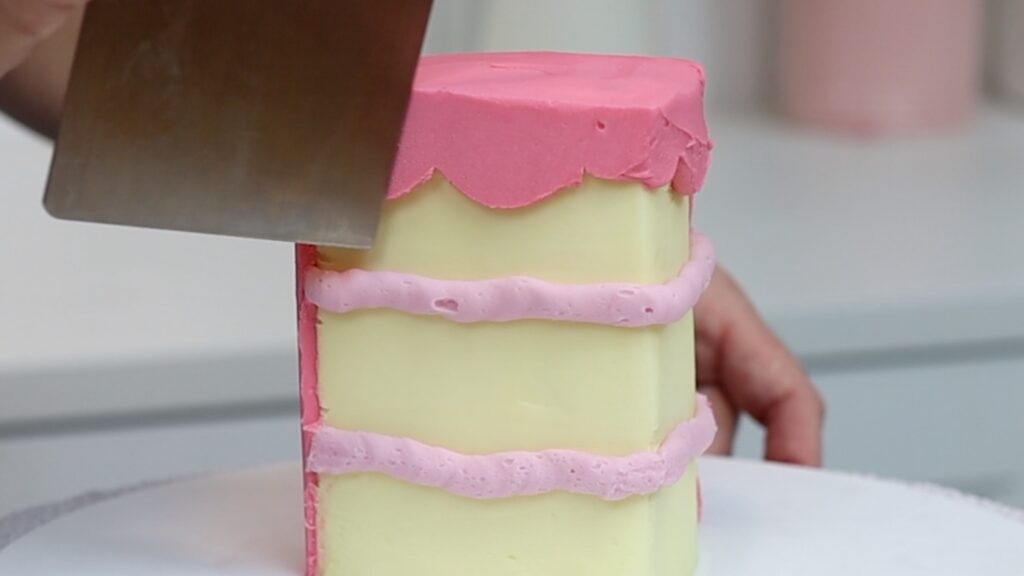 Next you add black lines around each section to outline it. At first the black looks awful against the pretty colours of the cake and the first broken line will look like a mistake.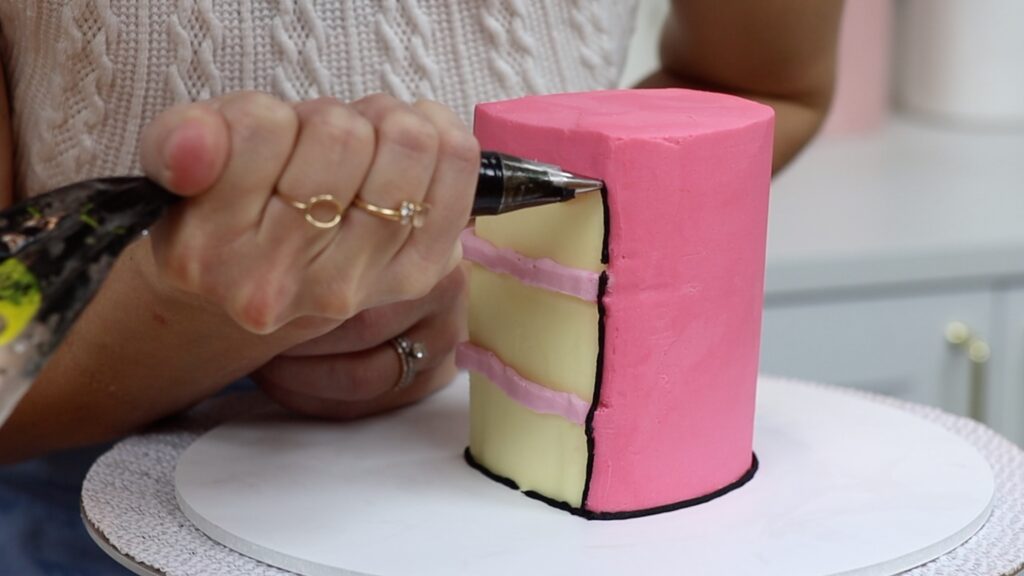 But the design comes together as you pipe more and more lines, add some unfinished circles and pipe a swirl of frosting on top, which you also outline.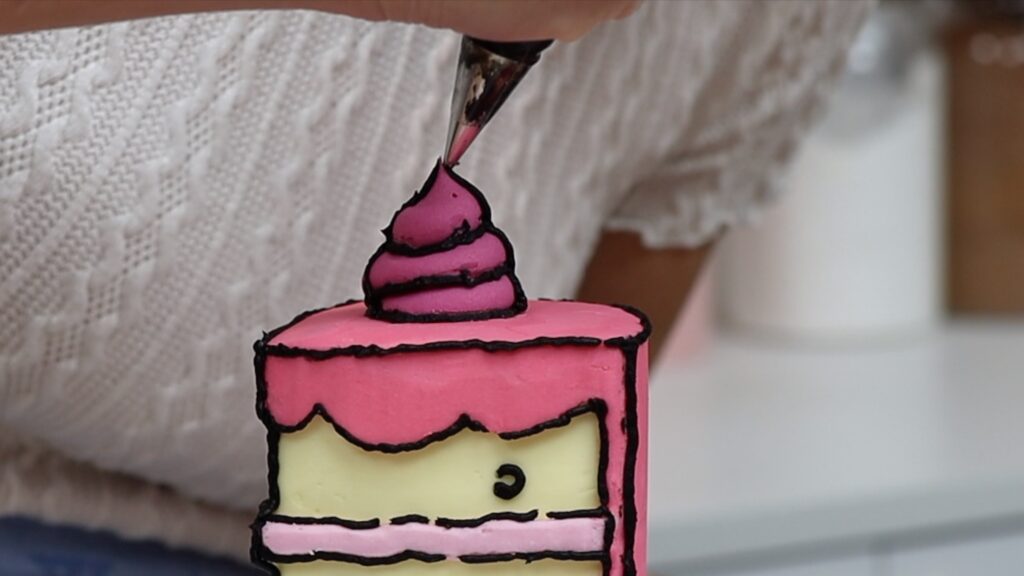 And the finished result looks pretty awesome, like an optical illusion or superimposed image rather than actual, edible, cake!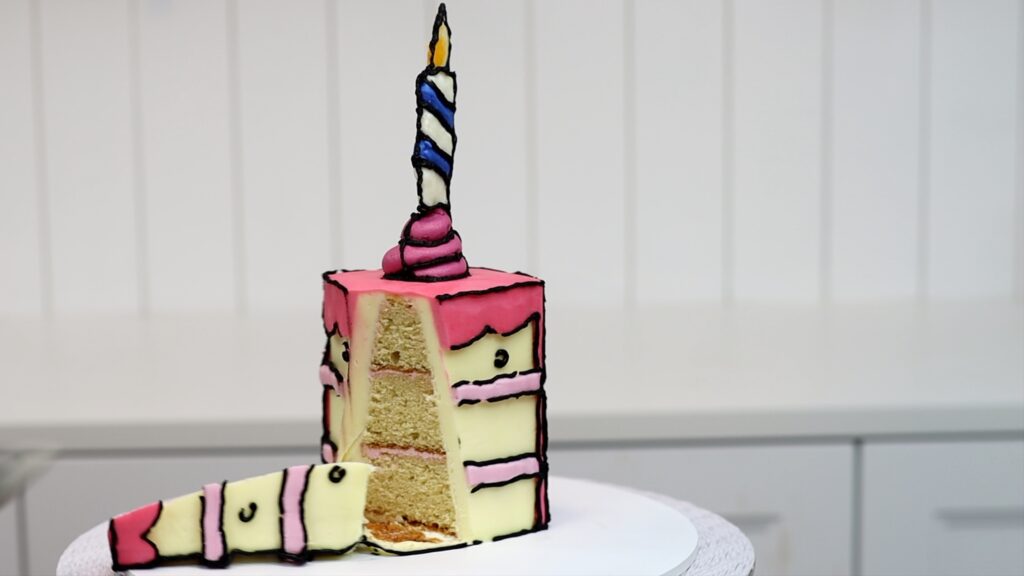 Facelift Frosting Cakes
You've probably had moments when you're decorating a cake and you panic because in the early stages, everything looks messy and it's difficult to imagine it turning out the way you'd envisioned. This is definitely one of those! First you pipe onto a cake using at least two colours. When you choose your design just keep in mind that all of the texture is going to disappear and the final design will be completely flat.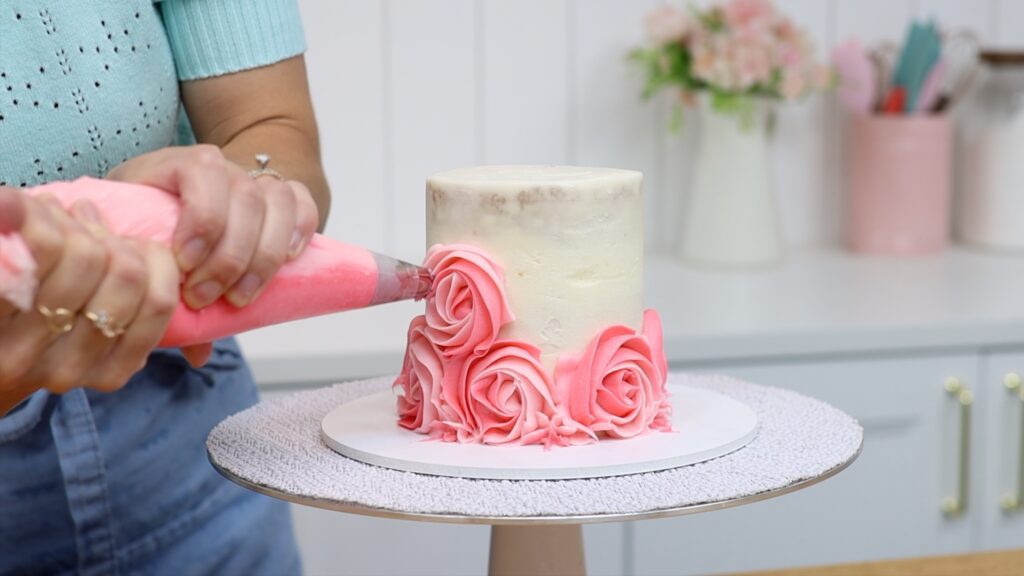 After piping, put the cake in the freezer for 20 minutes. Boil some water and dip a metal cake comb into it. Dry it off, take your cake out of the freezer and scrape around the cake, destroying your piping… for now.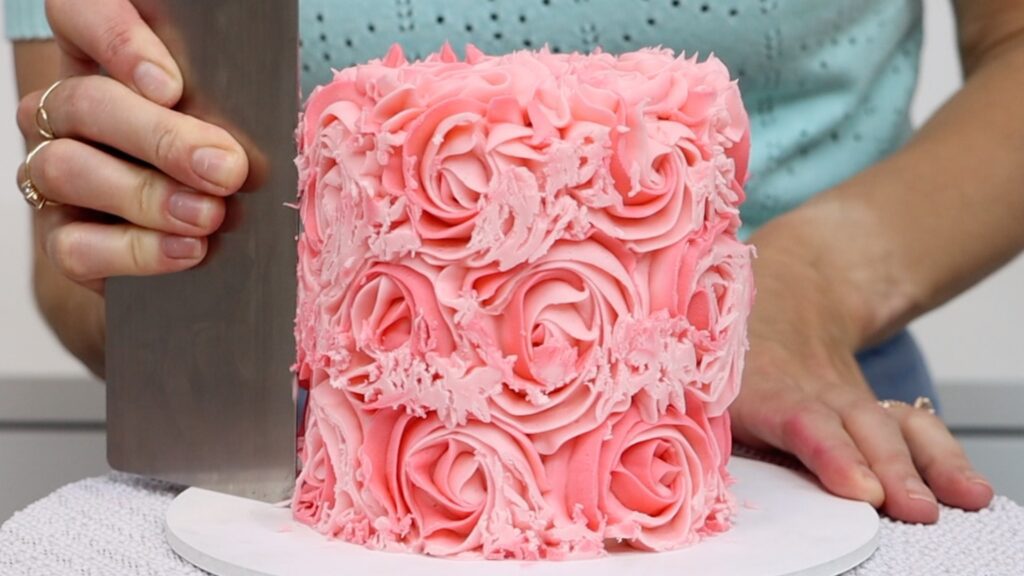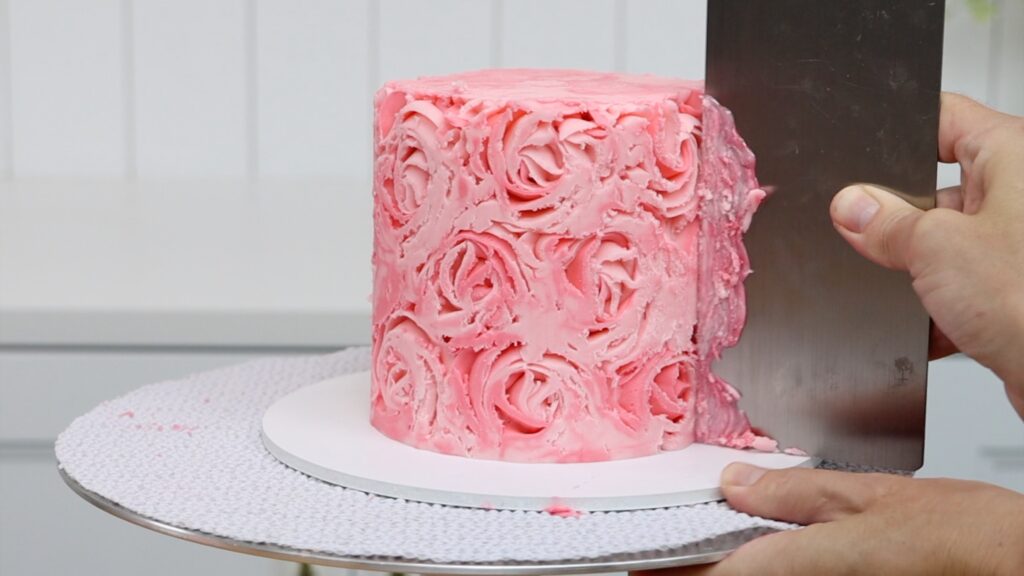 It will get messy and ugly and you'll panic but hang in there! It's all part of the process. When the frosting is fairly smooth but still has lots of gaps inside the texture, use the frosting you scraped off to fill in those gaps. Then scrape again to take off the excess.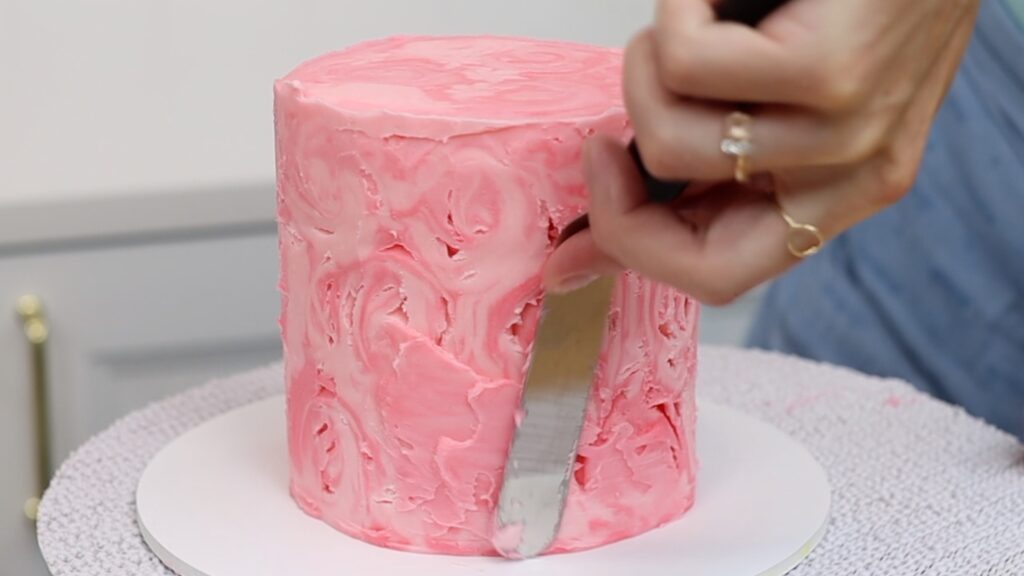 Keep your cake comb hot by dipping it into the hot water every few scrapes. You'll give your frosting a facelift, as if you've sliced right through the middle of it to reveal a cross-section. It's a really unique effect IF you're brave and patient enough to keep going until the end. For more details, check out my tutorial on how to achieve flat patterns using Facelift Frosting.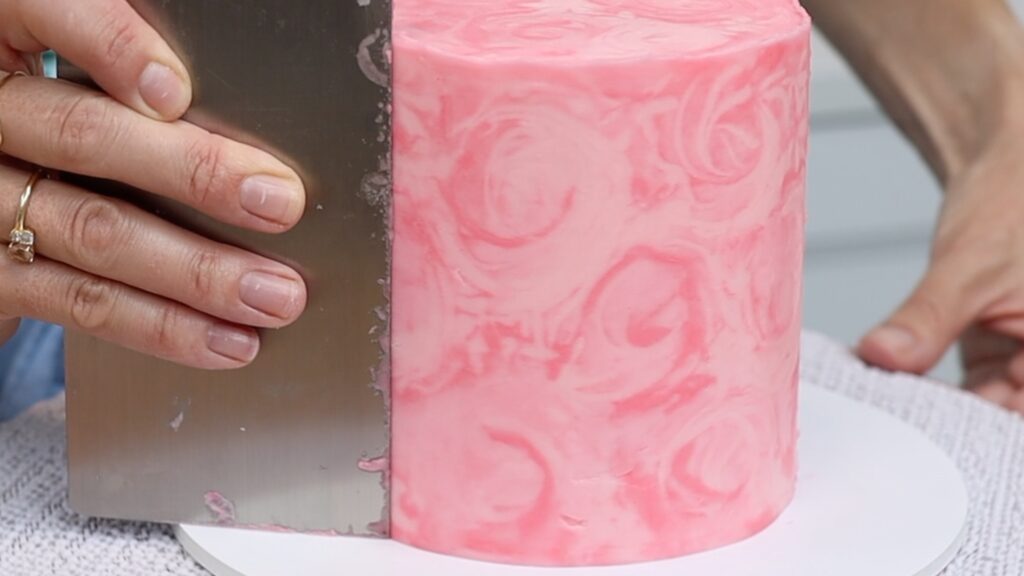 I hope these example have given you the confidence to try new techniques and to push past the ugly cakes stages! Visit my cake school to learn hundreds of cake decorating techniques and designs with my online courses and membership options!
You can also watch a video of this tutorial on ugly cakes that become beautiful: