Stop buying expensive cake tools, reduce your waste, save time cake decorating and have more fun doing it with these game-changing DIY cake hacks!
#1 DIY cake hack for couplers
No couplers? No problem! Colourful patterns don't require lots of piping tips or couplers with this DIY cake hack. Colour your frosting and put each colour in a piping bag with no piping tip. Put a piping tip into another piping bag and then drop different colour bags inside that one.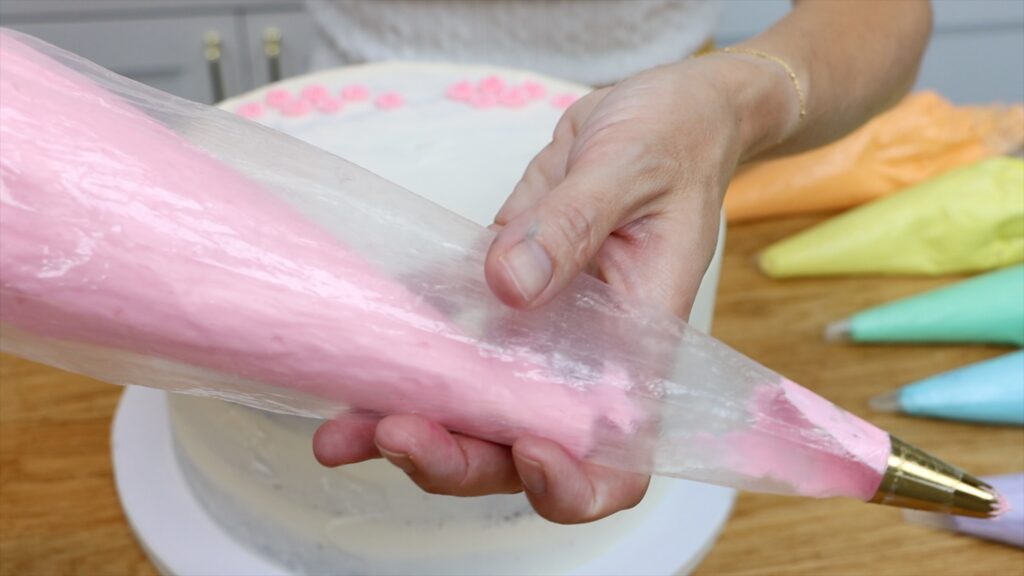 After using each colour, pull the coloured bag out of the bag with the tip. Drop another colour in and squeeze the frosting into a bowl. Stop when you get the last of the old colour out and only the new colour comes through.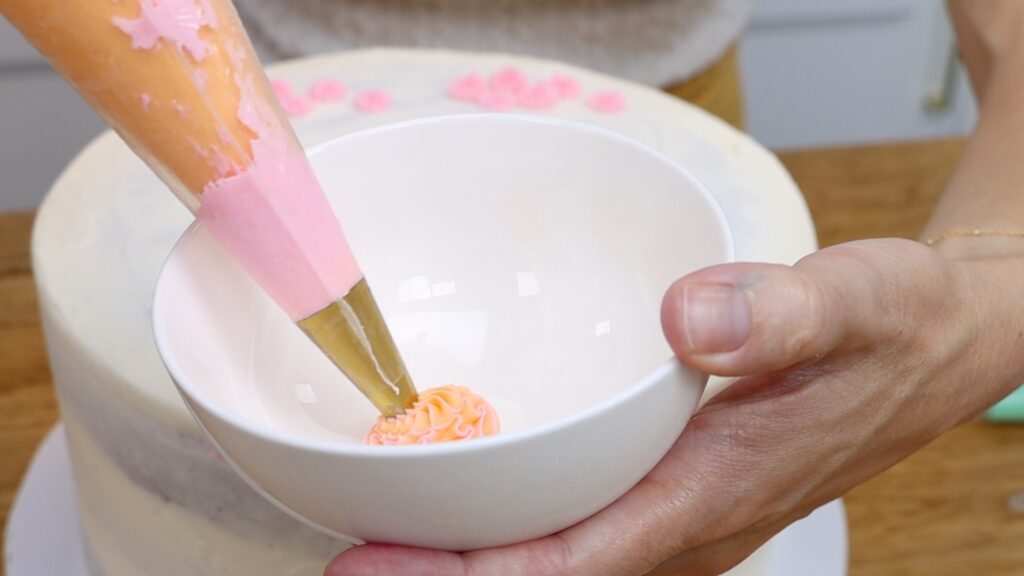 Pipe, pull the bag out, put the next bag in, squeeze and repeat! With this method you can make colourful patterns quickly without having to wash piping tips and piping bags in between.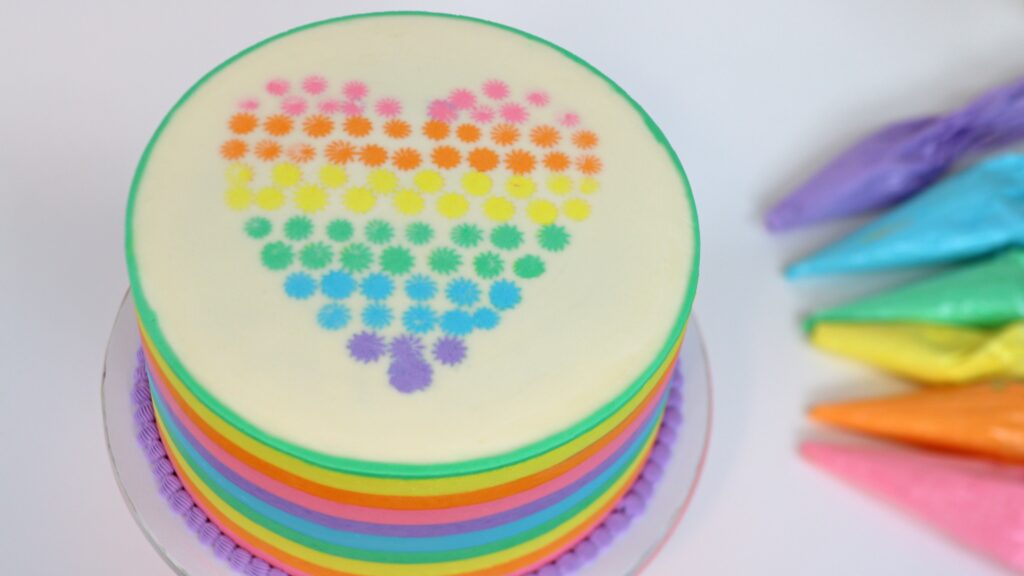 #2 DIY cake stencils
Instead of buying expensive stencils that you might never use again, make your own! Cut a piece of parchment or baking paper or wax paper that wraps snugly around your cake.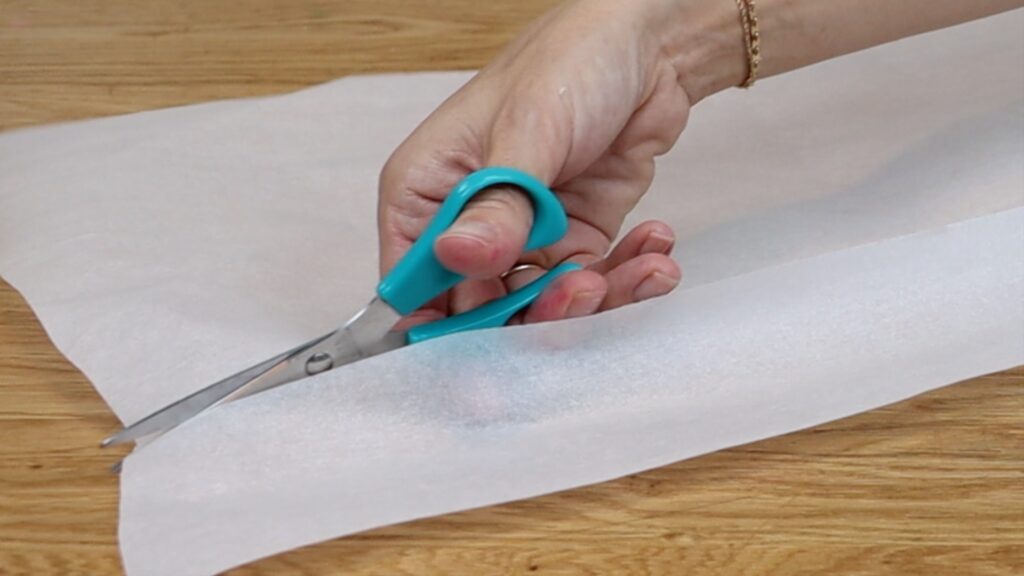 Then cut it into the shape you want. For zigzags fold in half again and again and again and then cut diagonally up from one of the corners.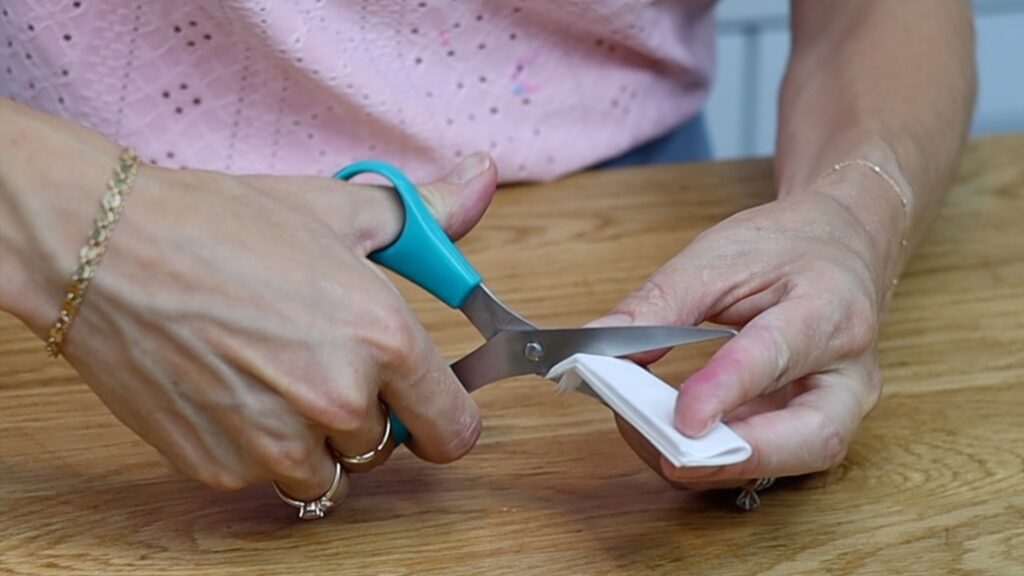 Unfold and voila! A symmetrical stencil that took just a few seconds to DIY. Wrap this tightly around your cake after the frosting has set, which takes about an hour in the fridge.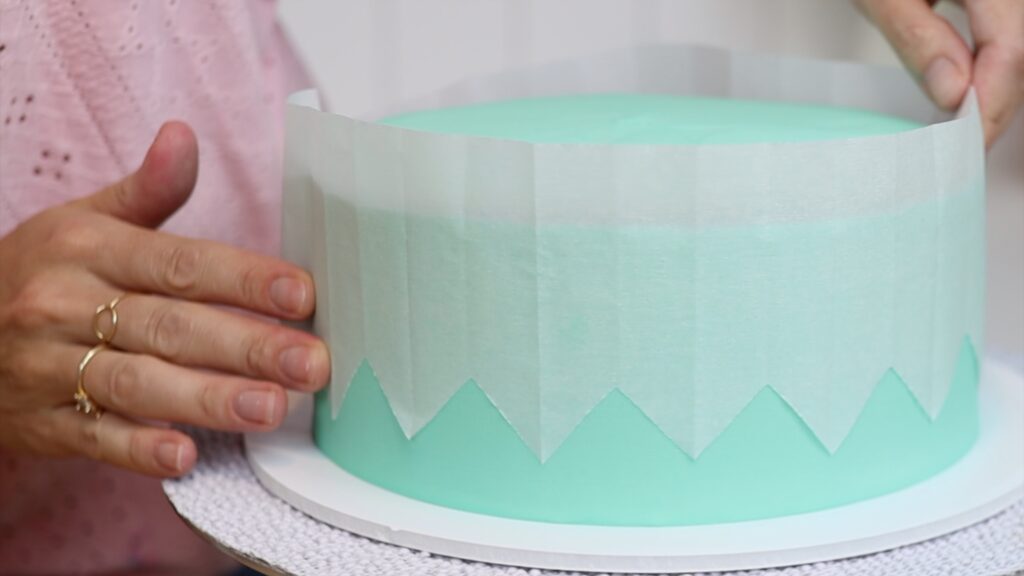 Spread frosting over the cake that's exposed below the stencil, scraping over it with an offset spatula or cake comb. You'll take off the excess, leaving a thin, smooth layer behind.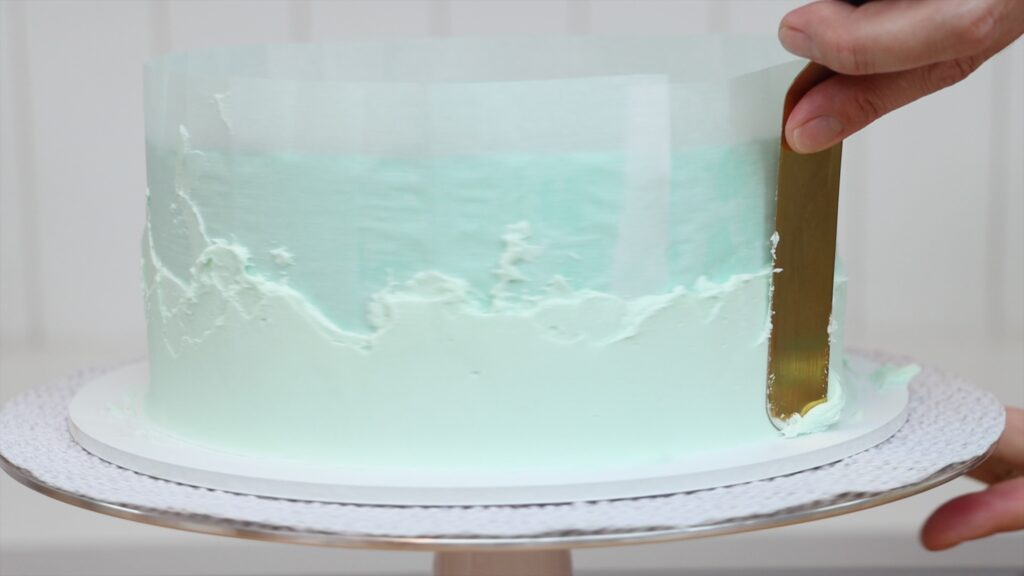 Peel the stencil off to reveal your pretty cake design! This is one of the cakes in my tutorial on 8 ways to decorate cakes without fancy tools.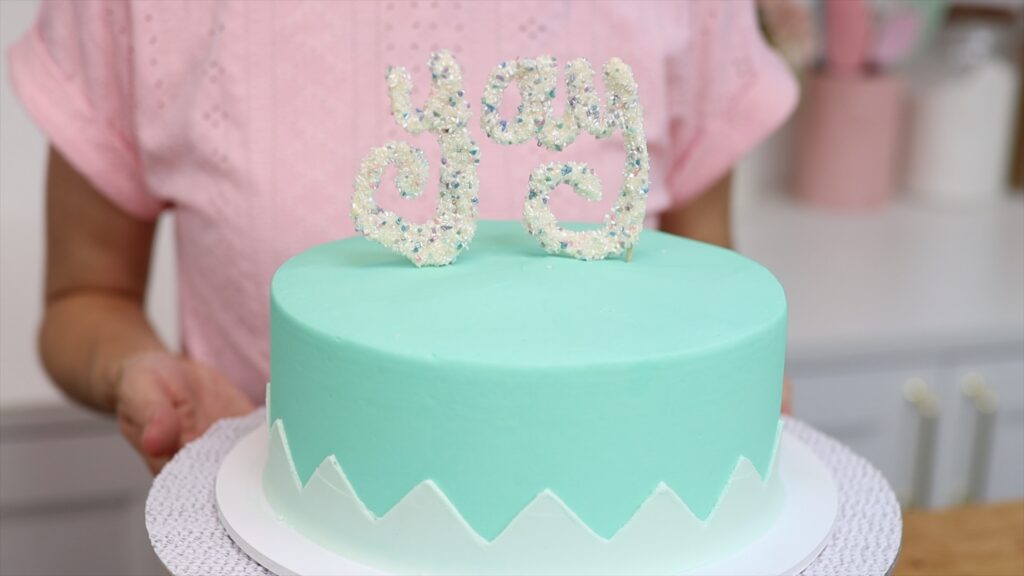 #3 How to attach sprinkles to a cake
You can buy sprinkle pens to attach sprinkles to a cake but using water is quicker and just as easy. Dip your finger into a bowl of water and press it into the sprinkles and they'll stick to your finger.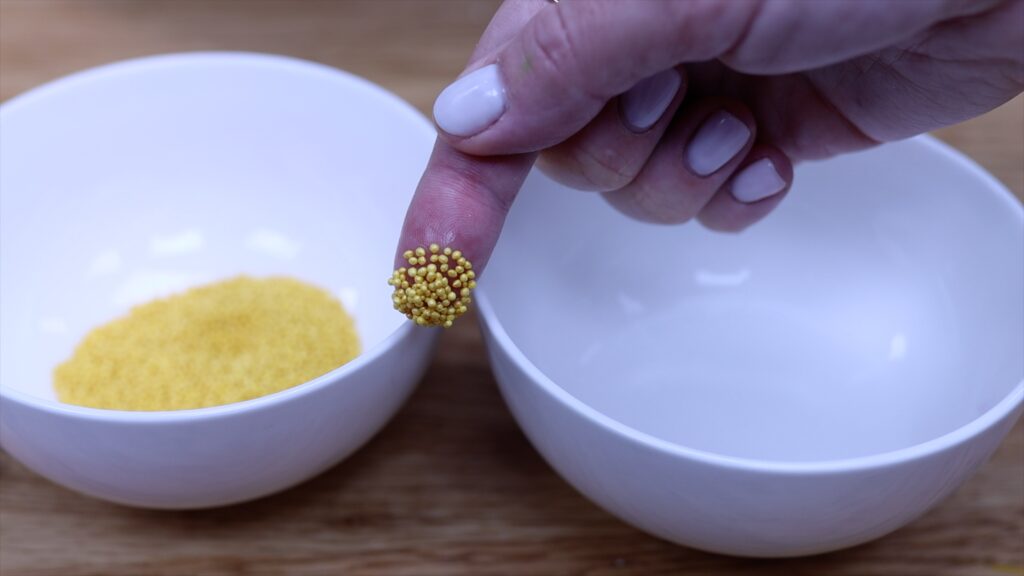 Then press your finger against a frosted cake and the sprinkles will stick to the cake instead. You can do this immediately after frosting a cake while it's still sticky and easy for the sprinkles to attach. Alternatively, chill the cake first. You'll need a bit more pressure to transfer the sprinkles but it's safer this way because the frosting is firm so you won't damage it.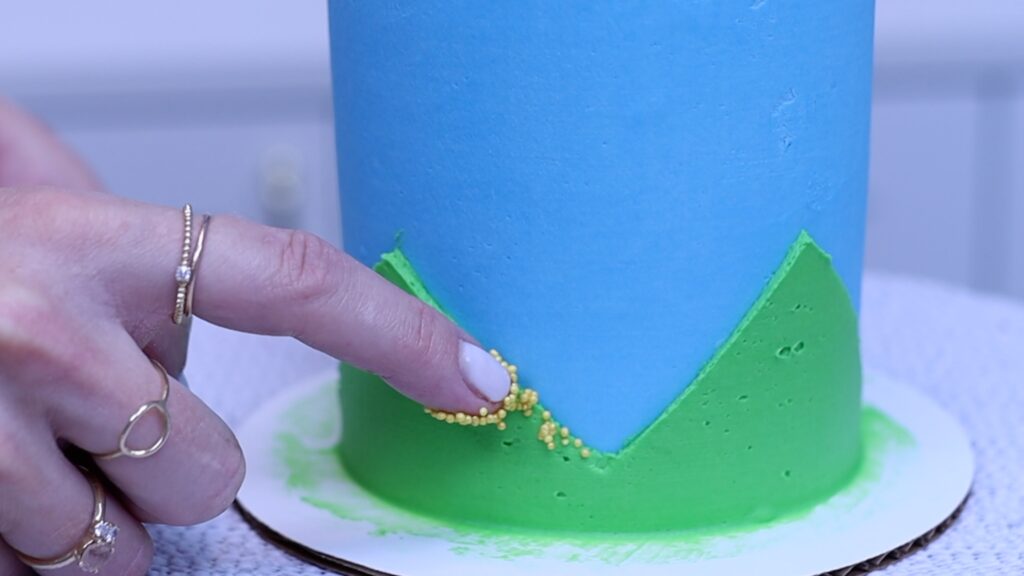 #4 Make buttercream in bulk
You can buy icing or frosting that's pre-made but to make your own only takes four minutes with my 4 Minute Buttercream recipe. Make a double batch and you'll have leftovers, which you can freeze in a tupperware or Ziploc bag in the freezer for up to two months. This makes it just as quick and easy to use your own buttercream as buying it!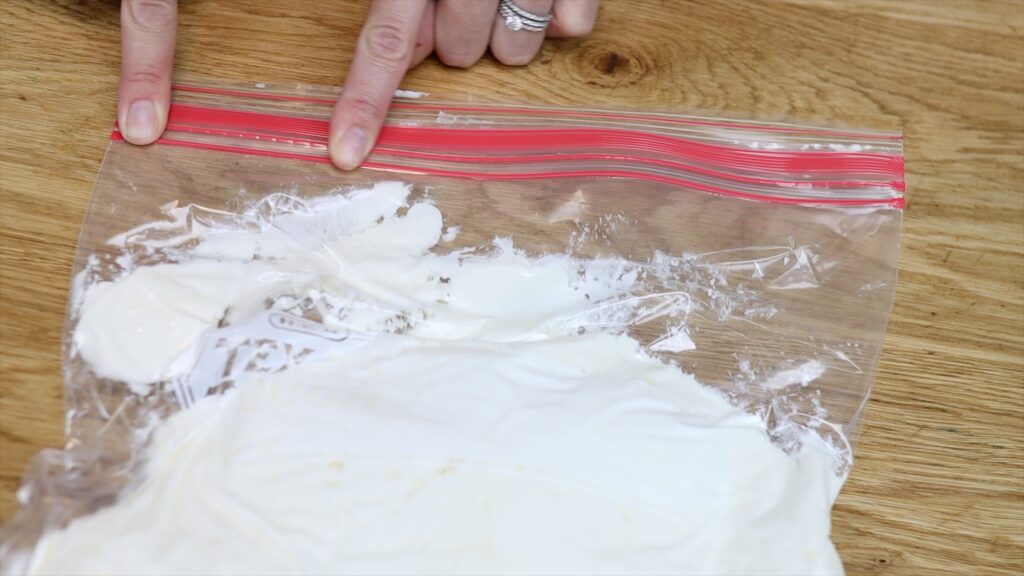 Take the buttercream out of the freezer the night before you need it. It will thaw overnight and be soft and creamy the next day. If it's in a Ziploc bag you can cut a corner off and squeeze it into a bowl easily. Then re-colour for another cake!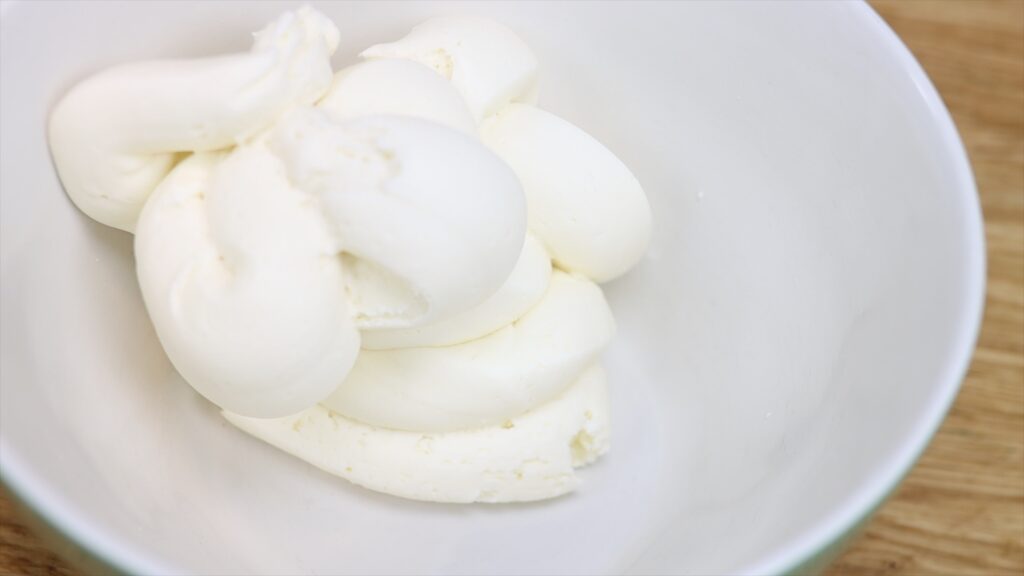 #5 DIY cake hacks for smooth frosting without a Profroster
For a DIY cheat hack for smooth frosting that's quicker and easier than using a Profroster or acrylic discs or fondant, use a hot metal cake comb. Hold the edge of your cake comb under hot running water or dip it into a tray of hot water. If you have one, you can heat the edge with a blowtorch. Then scrape around the cake and the hot metal will melt the outer layer of frosting, leaving it perfectly smooth. It will take away any air bubbles or imperfections, too! Look at the difference on the part that the hot metal has touched:
#6 Multicoloured stripes without fondant
Instead of fondant stripes with cutting wheels and other tools, you can achieve this with your regular striped cake comb. First press the comb into the cake a few times around the sides. This will show you where the stripes will sit.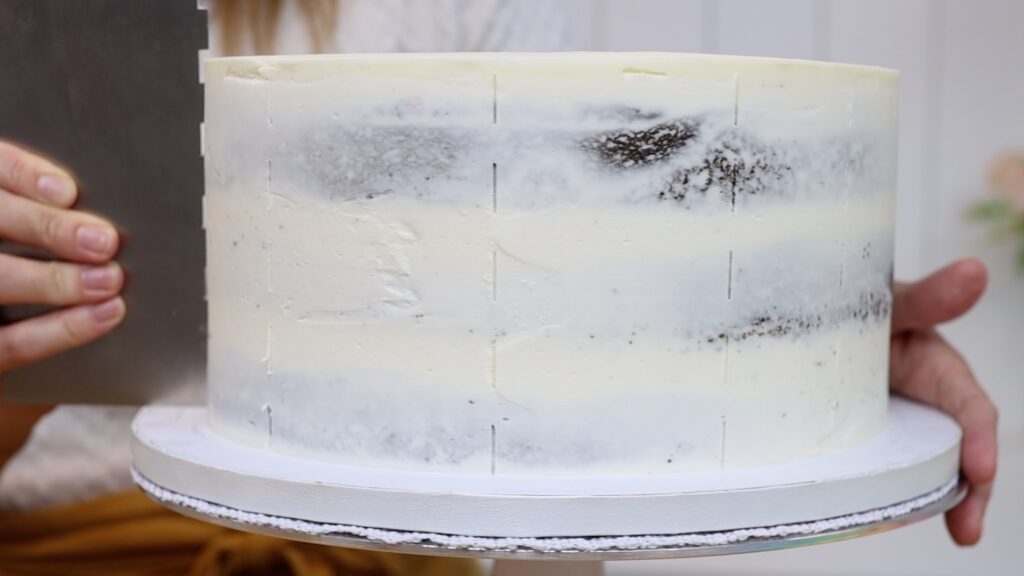 Then pipe coloured buttercream in between the lines you marked onto the cake. Scrape around the cake with your striped cake comb. Scrape two or three times and then fill in any indents or shallow areas within those stripes and scrape again.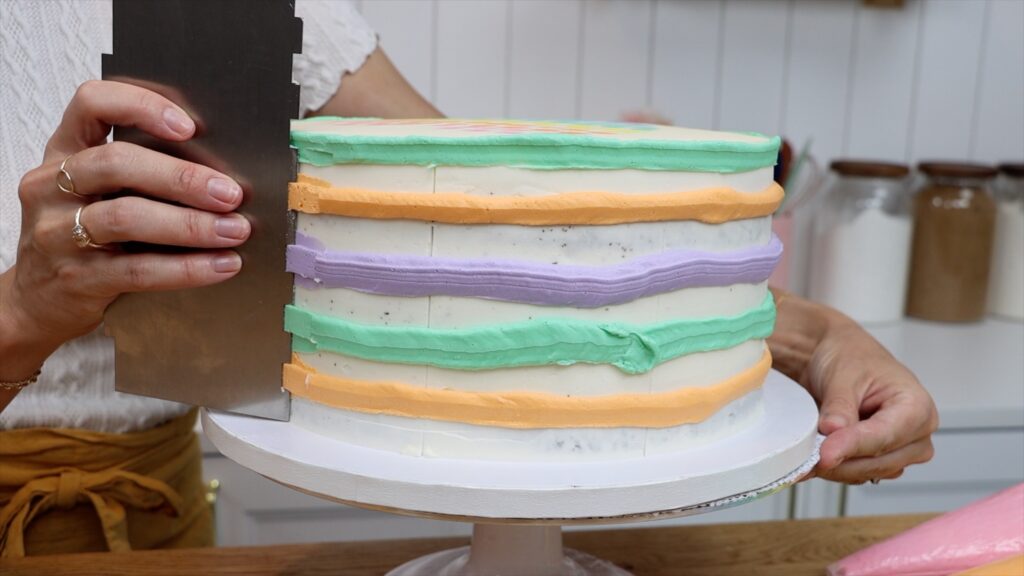 Now put the cake in the freezer for 15 minutes to set these stripes. Then pipe different colours into the gaps in between.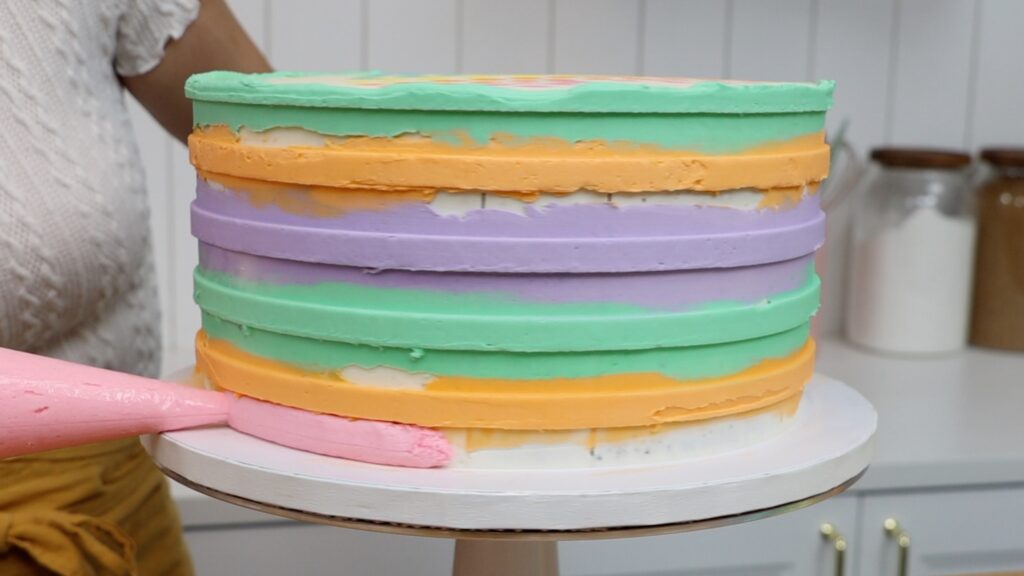 Switch to a straight edged cake comb and scrape around the cake again and again to smooth these new stripes. You'll take off all of the excess frosting to reveal perfectly neat stripes underneath.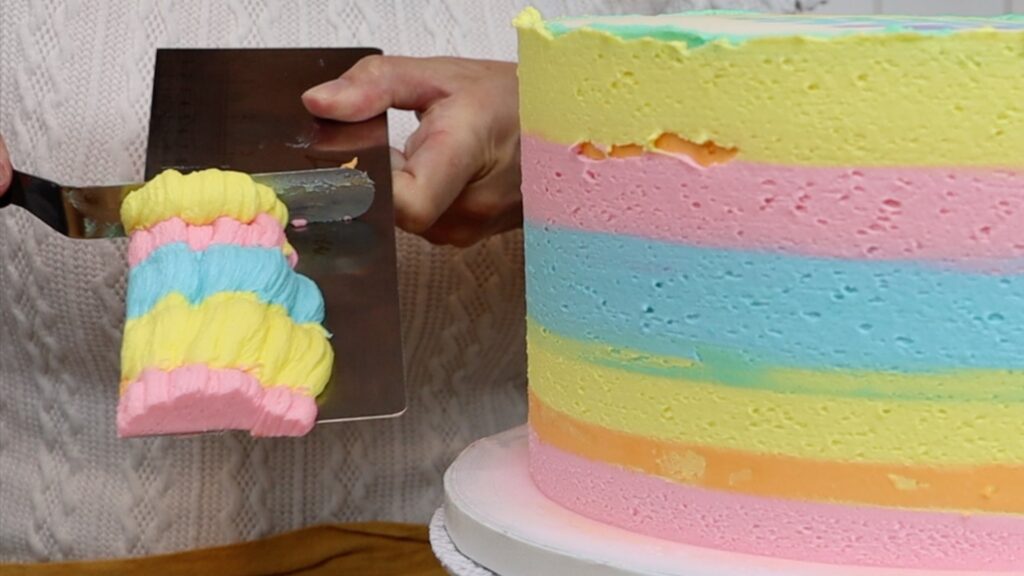 For step by step instructions for this cake design check out my tutorial for this rainbow striped cake.
#7 DIY cake hack for flat patterns without icing sheets
Instead of buying printed icing sheets, which are expensive and can be tricky to attach to a cake, use the facelift frosting technique. First, pipe whatever details you like onto a crumb coated cake. Then put it into the freezer for 20 to 30 minutes.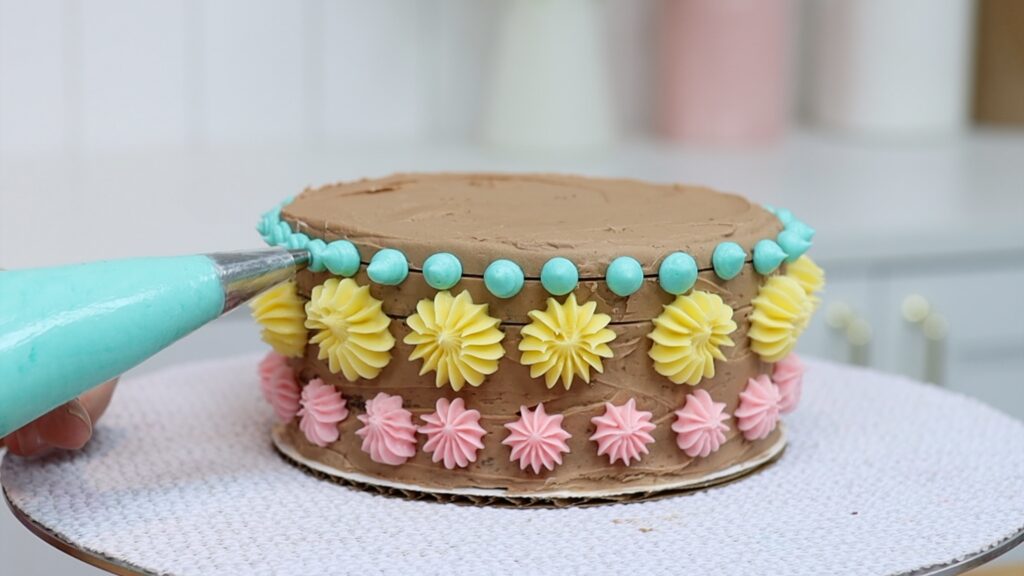 Now spread frosting all over the cake to cover up those piped details.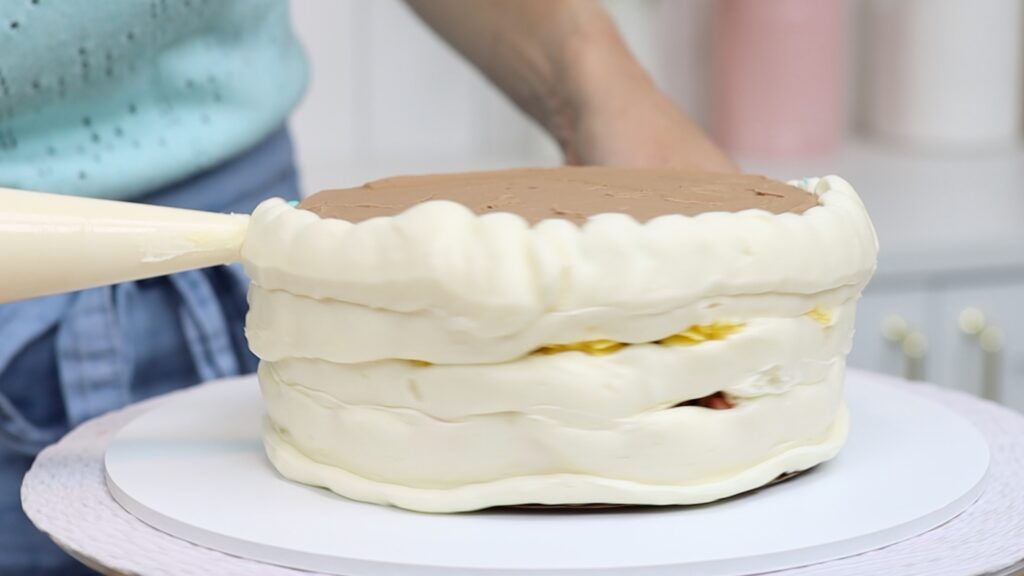 Freeze for another 20 minutes to set this layer of frosting. Then use a hot metal cake comb to scrape off the outer layers of frosting. You'll reveal a cross section of your piping underneath!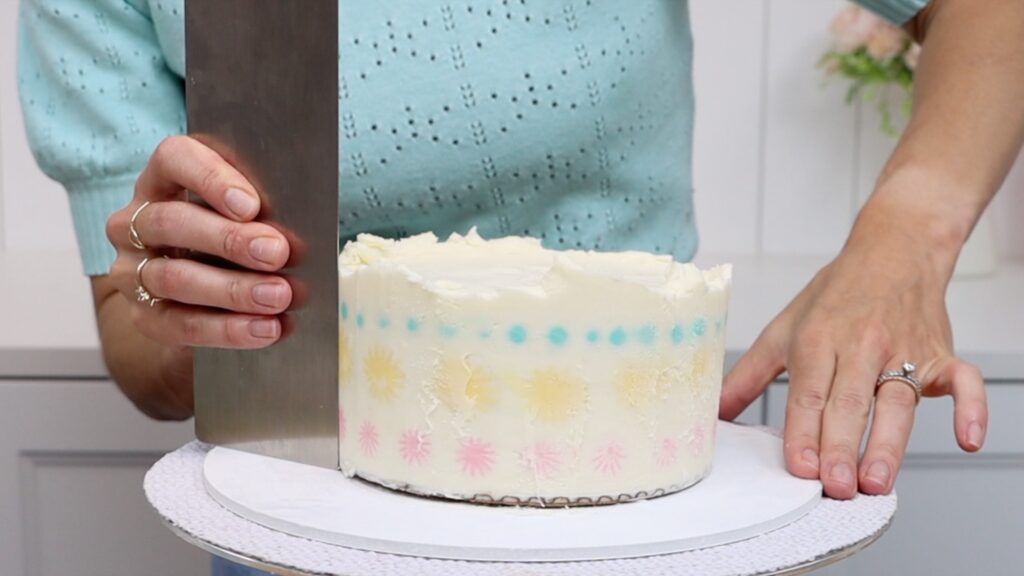 These flat buttercream patterns are so unusual and eye-catching!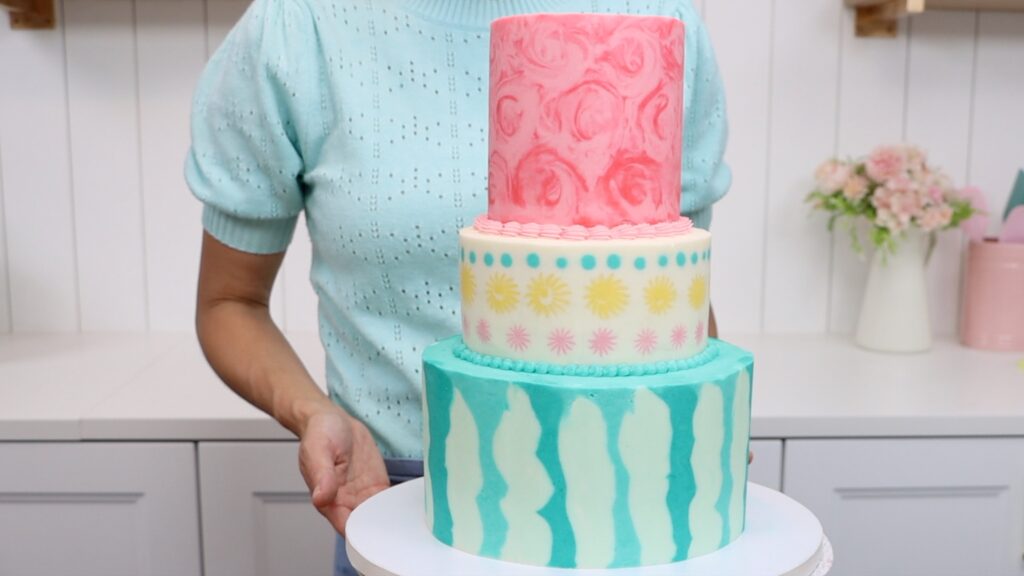 If you've found these cake hacks useful you'll love my cake school where you'll learn hundreds of cake decorating techniques and designs and my tips and tricks for creating stunning cakes that don't take all day to make.
You can also watch a video of this tutorial on 7 DIY cake hacks: