Looking for ideas for a cake for a husband, dad, uncle, teacher, or friend? Here are some fun ideas that require simple tools and won't take hours and hours to decorate!
If you prefer to watch a video of this tutorial, scroll to the bottom of the page.
An easy starting point is to incorporate any hobby into a cake.
For someone who enjoys fishing, pipe a fish onto a cake by spooning coloured frosting into piping bags fitted with small round tips or you can use ziploc bags and cut a corner off to pipe the frosting through.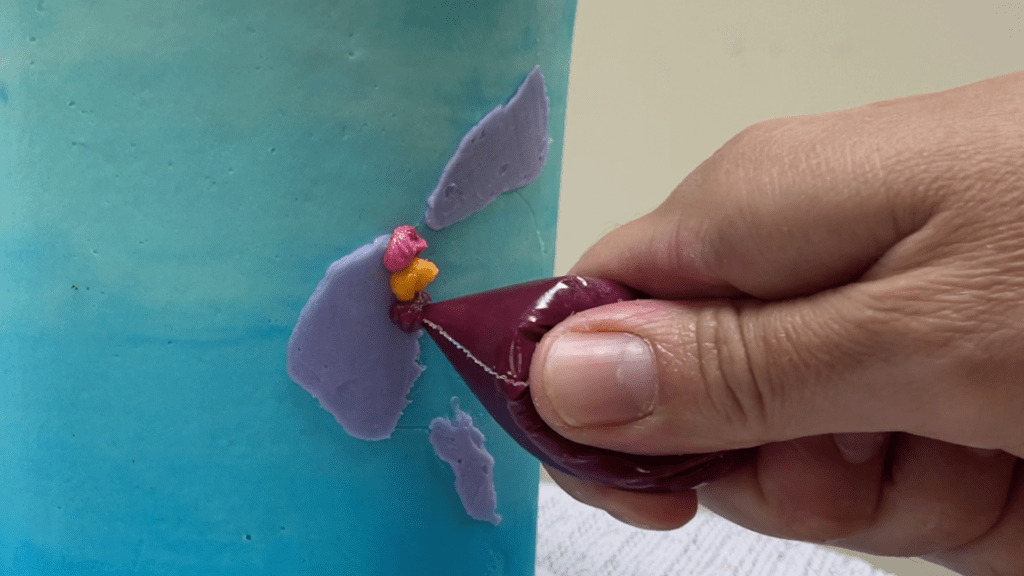 After piping each dot, use an offset spatula (preferably a tapered one if you've piped small dots) to spread the dots sideways to make scales.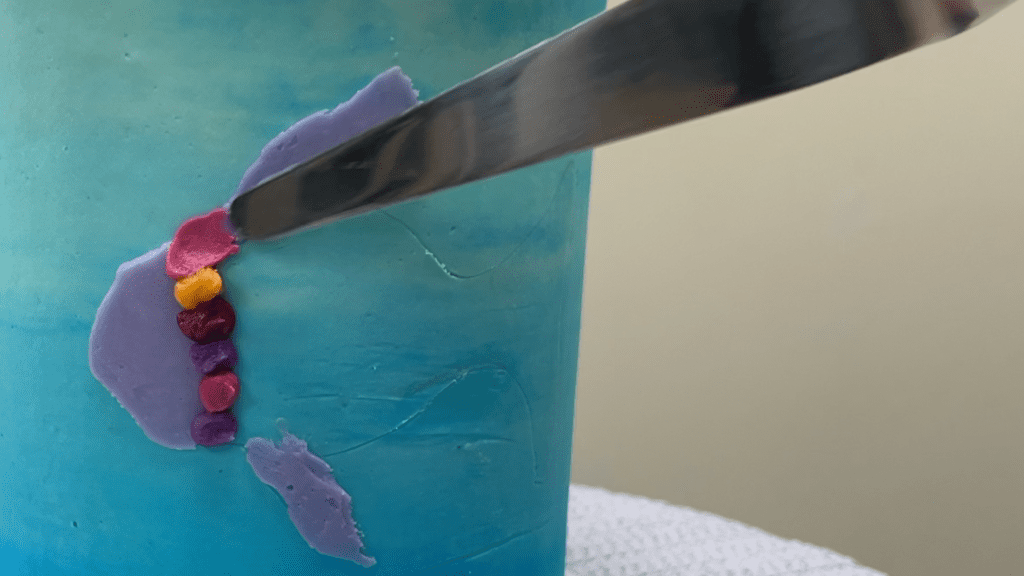 For step by step instructions to decorate this cake, check out my online cake school.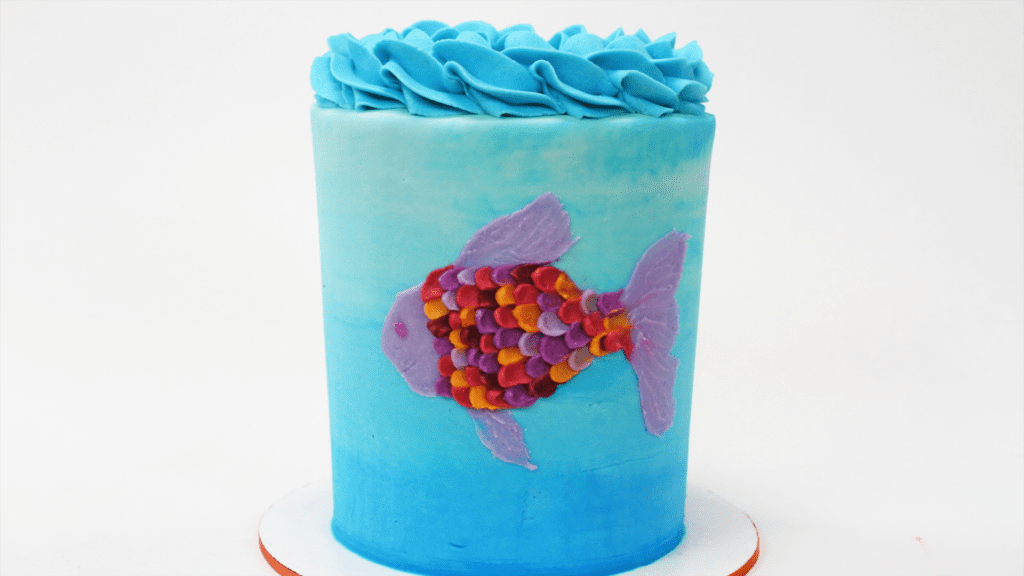 For an astrologer or someone who likes stargazing or is into space, make a galaxy cake by covering a cake with black frosting and then spread on a few dabs of brightly colours buttercream.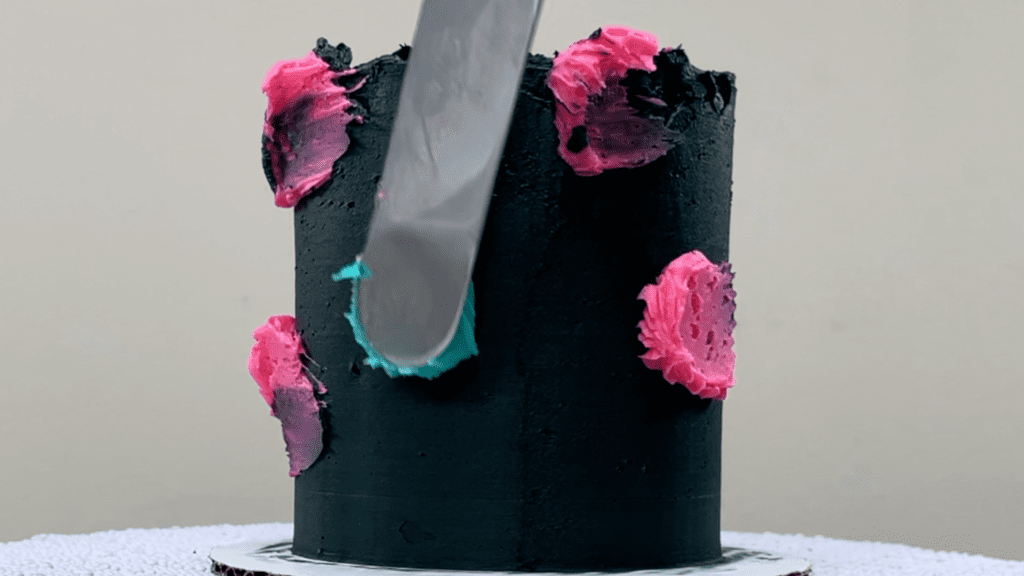 Smooth the frosting to smear the colours around the cake, blending them with the black frosting.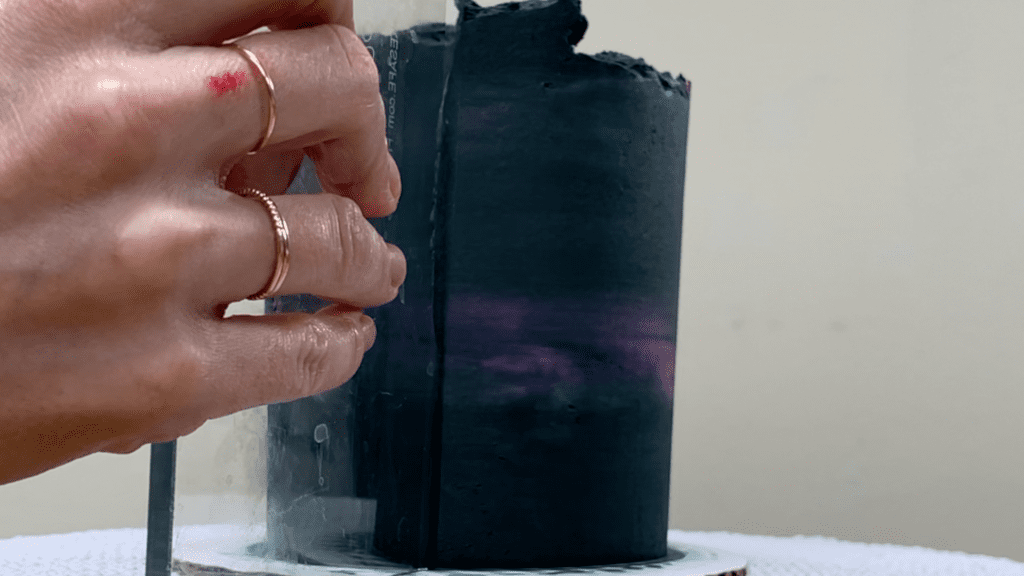 Add some constellations by dipping a paintbrush into silver luster dust mixed with vodka, or use white icing color, and flick the paintbrush towards the cake to spray out stars.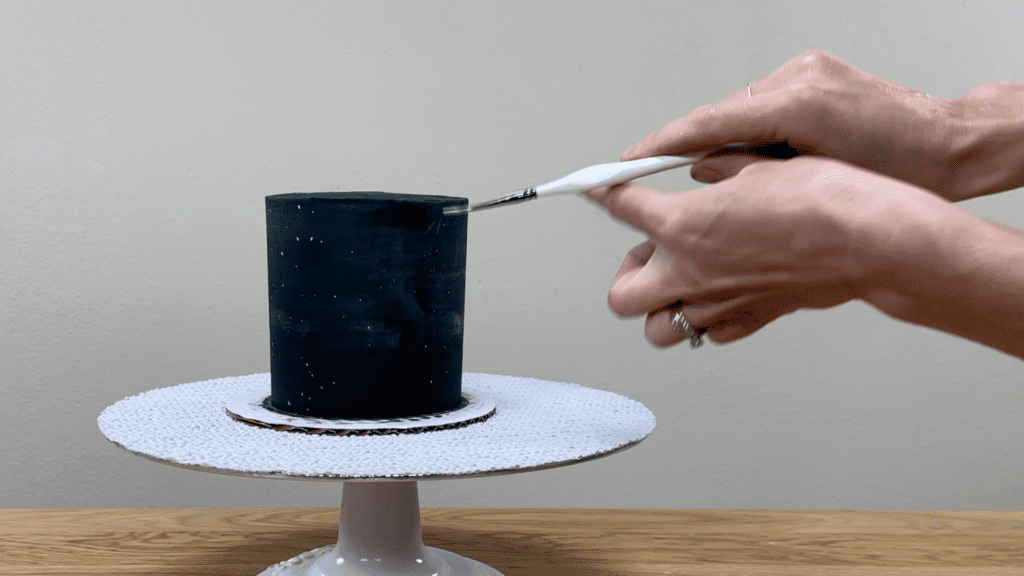 There are lots of ways to make the cake more personal, for example if they love Star Wars you could add toy figures of their favourite characters!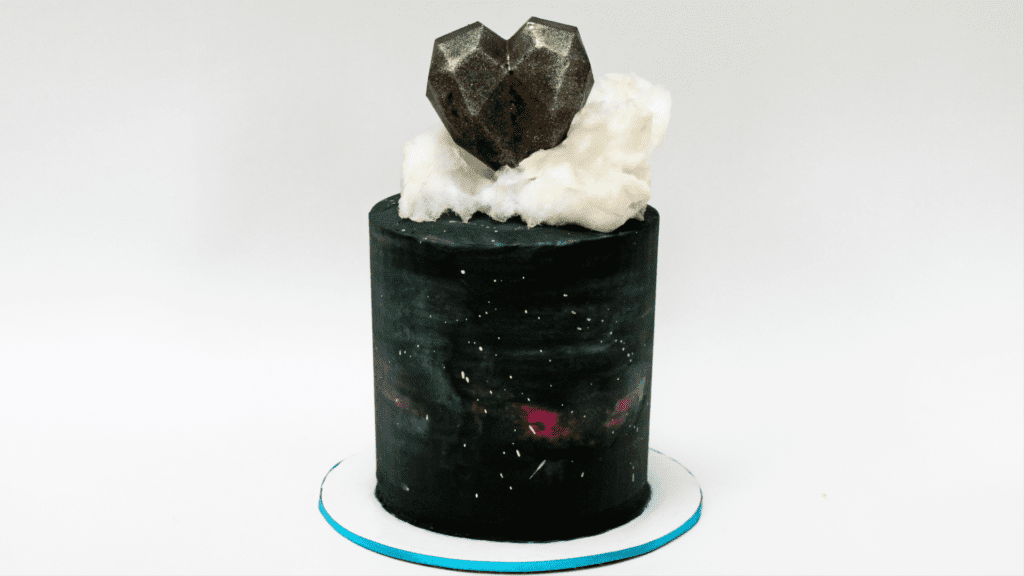 For an outdoor enthusiast, use wafer paper to create a river or lake. Brush wafter paper with gel colours mixed with vodka and leave them to absorb the liquid for about five minutes, so that the wafer paper becomes flexible.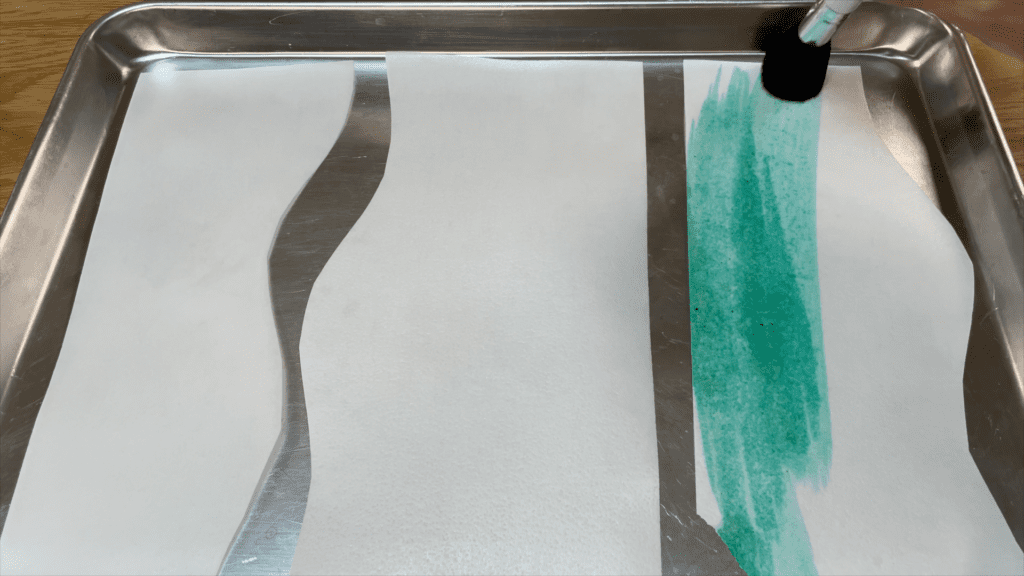 Wrap the pieces of wafer paper around a cake, overlapping them to make waves. The wafer paper will stick to other pieces while it's wet, or you can use piping gel or pipe a few dots of buttercream to act as glue.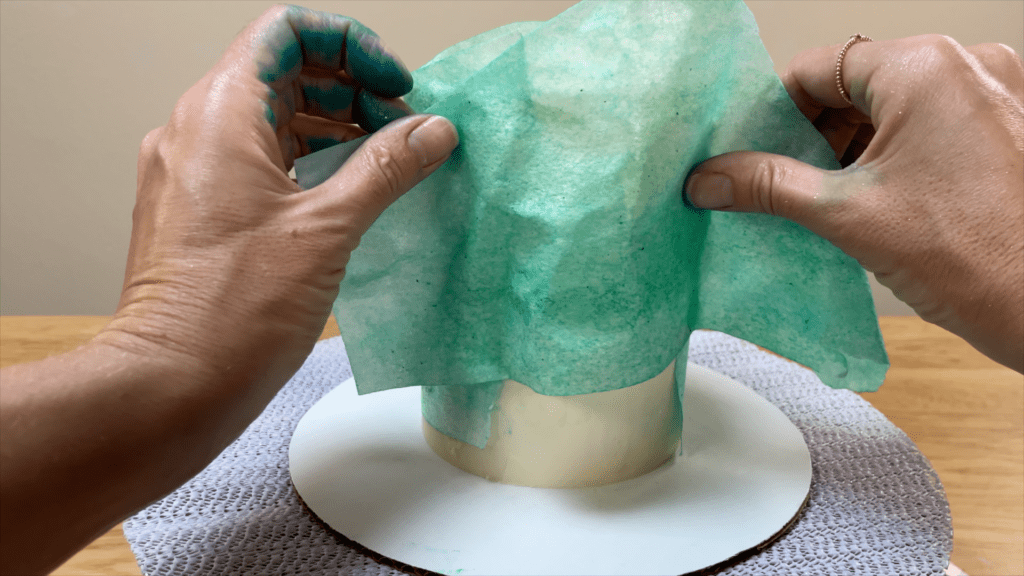 Add a toy kayak or fisherman instead of spending hours sculpting one out of fondant!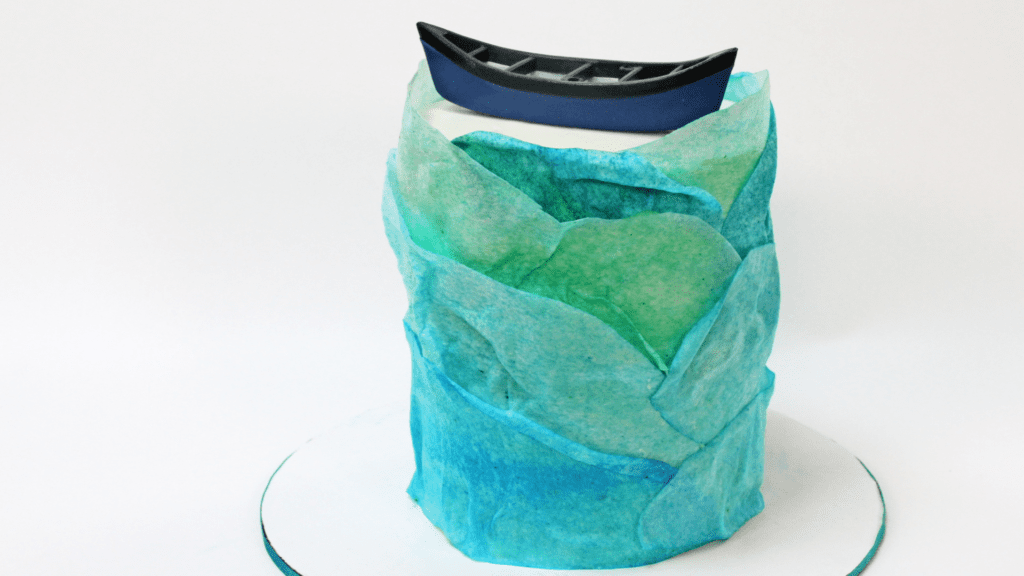 This one's a bit more time consuming, but it's a cake any poker player will rave about and always remember! Start by indenting grooves into the frosting on two cakes with a zig zag textured cake comb.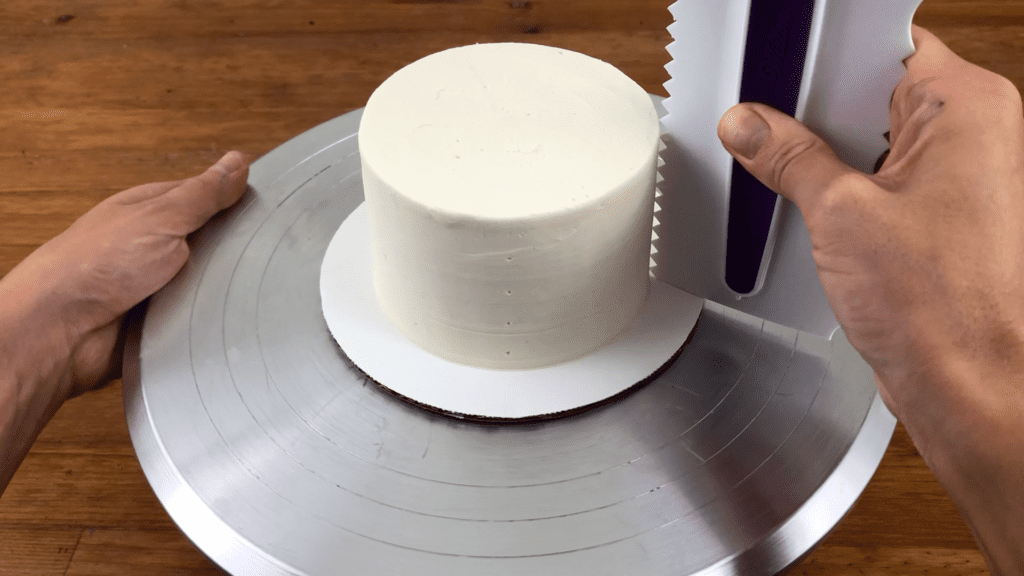 Attach pieces of fondant to create the markings on the chips, referring to an actual poker chip or print out a picture of one to look at. Use a knife to indent lines into the fondant to match the texture of the frosting, making the cake look like several poker chips piled on top of each other.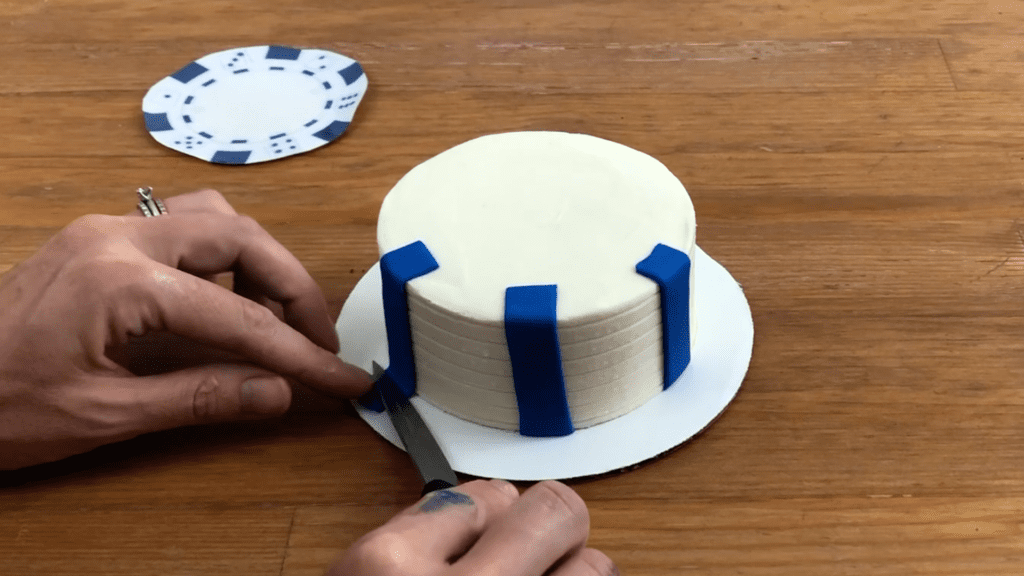 Stack the cakes and you'll have a cake that looks JUST like a stack of poker chips! I have a full tutorial for this cake here.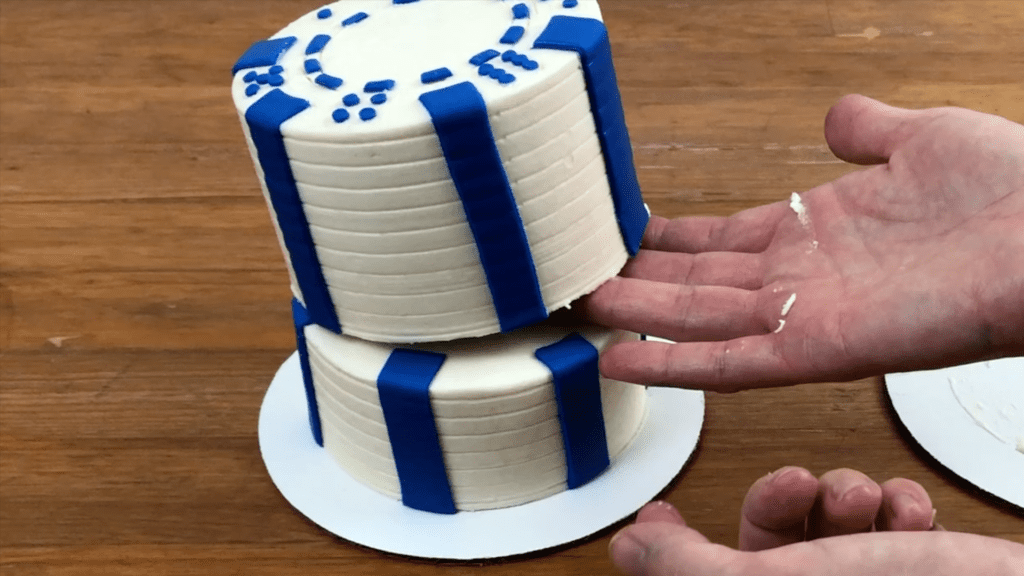 Keep things simple with a favourite colour. Use piping bags fitted with round tips or you can use ziploc bags with a corner cut off to rows of frosting onto a cake.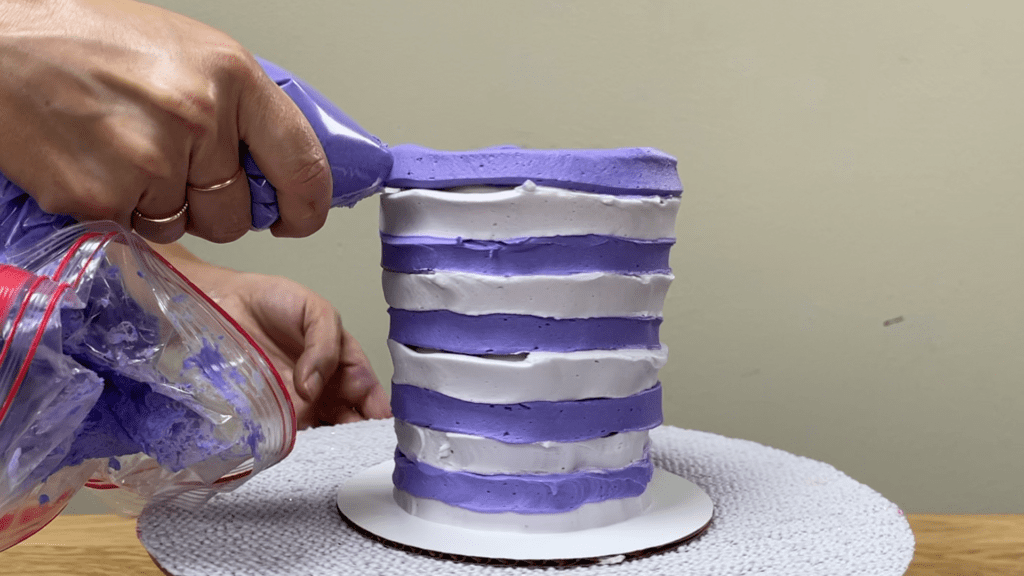 Smooth the coloured rows to make neat stripes! Get more ideas for cake decorating techniques using ziploc bags here.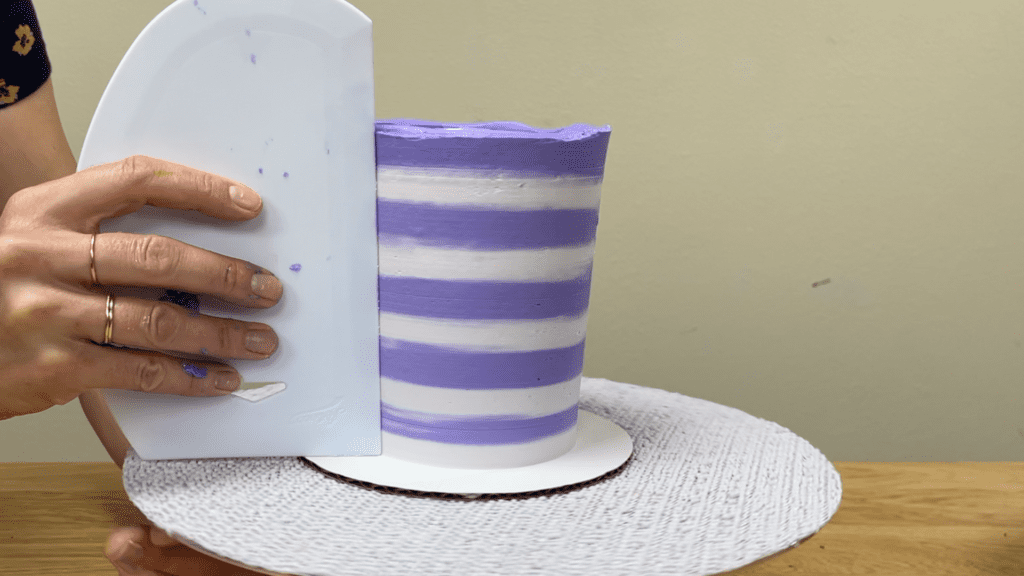 For a shiny and delicious effect, make a mirror glaze cake using his favourite colours or different shades of them.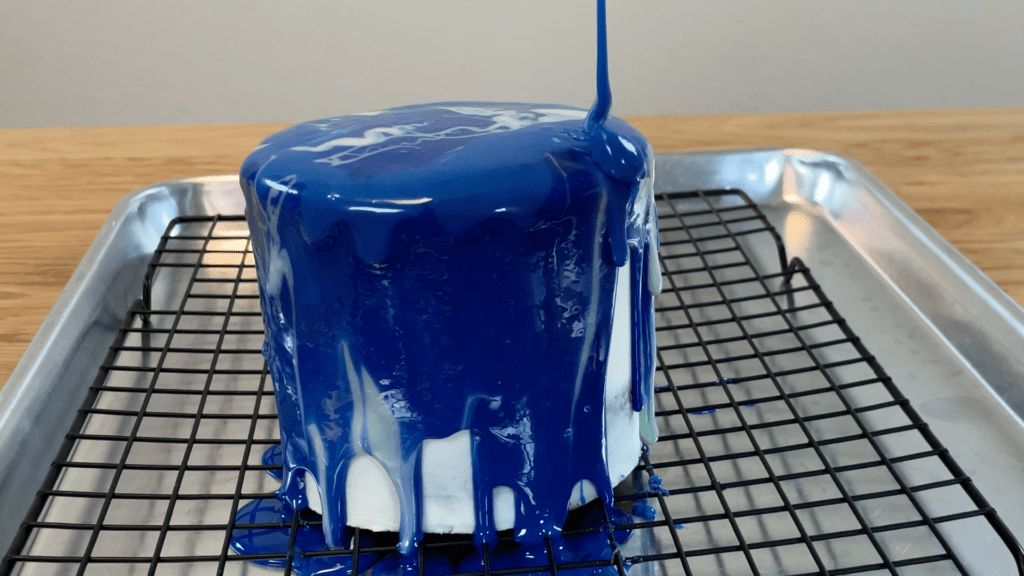 For a sports fanatic, use the colours of the team to spread texture onto a cake after the frosting on the cake has set, so the new colours and textures will sit on top of the frosting instead of bledning into it.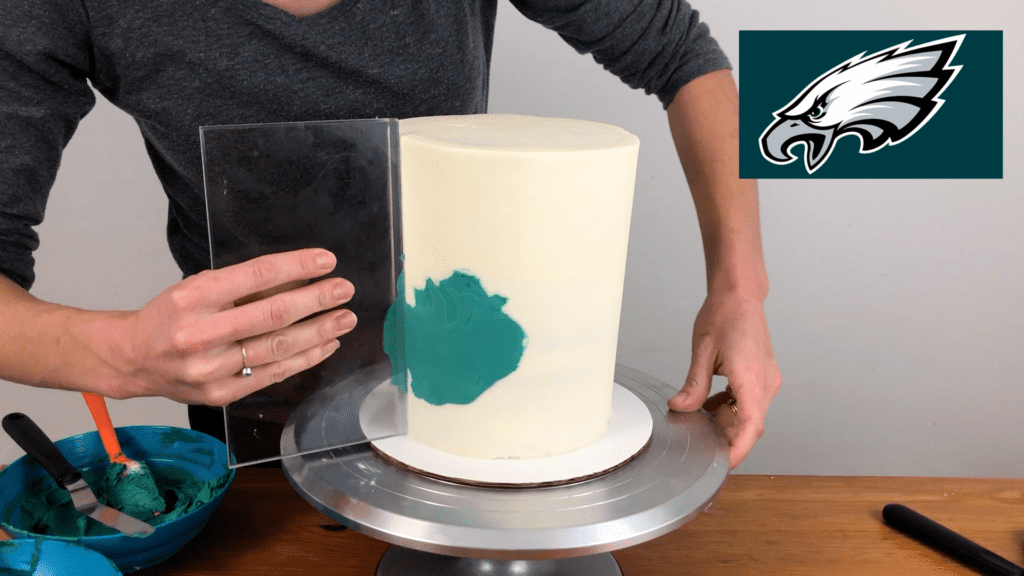 Or for easy cake toppers to match the colours of a sports team, use chocolate and sprinkles!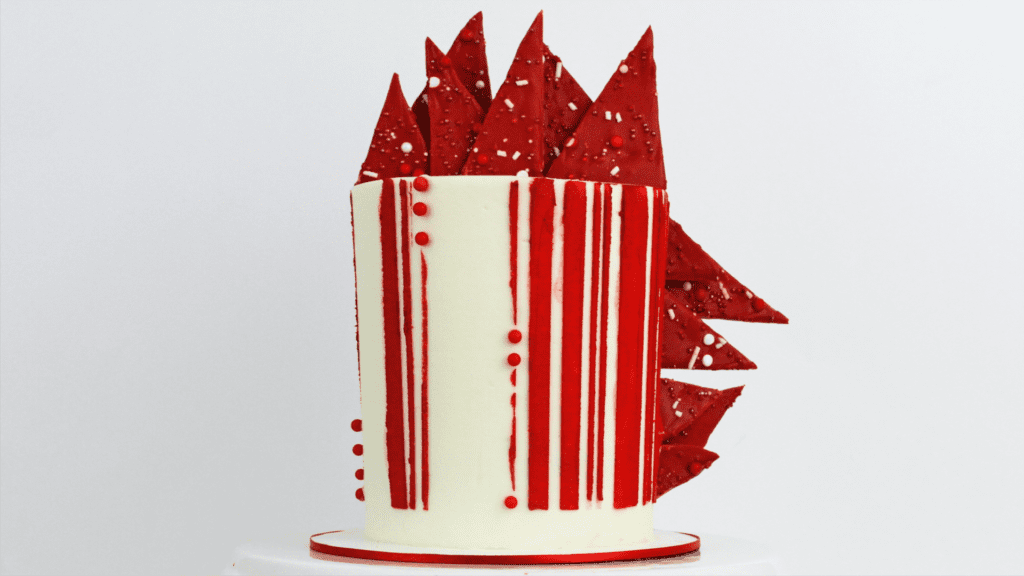 To do this, melt and tint white chocolate and spread it onto parchment paper. Scatter some matching sprinkles over the top while the chocolate is still melted and sticky and then score lines into it. When the chocolate sets, break the chocolate pieces apart and push them into your cake!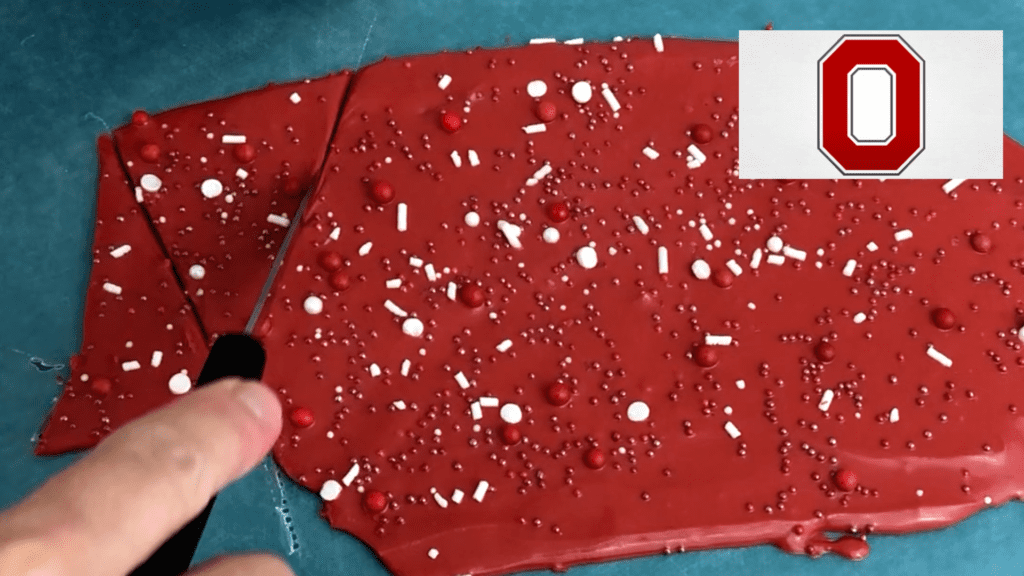 Use the birthday boy's favourite foods in their cake, for example Oreo cookies can be crushed and folded into frosting to use as the filling or frosting on a cake, and you can use more Oreos to decorate the top of the cake, too!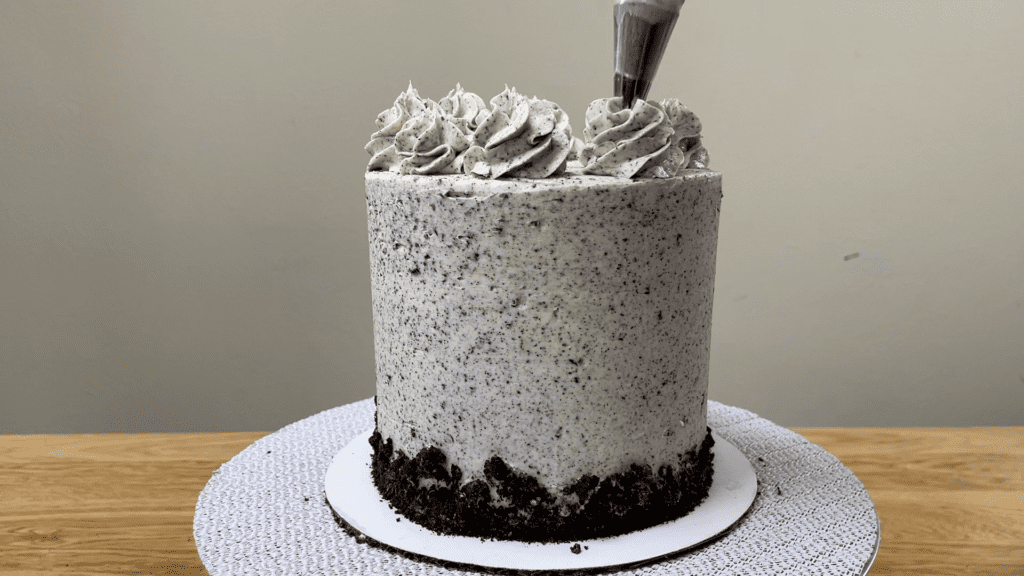 Nutella makes an indulgent filling for a cake and cooked raspberries can be stirred into buttercream to make a delicious frosting for a cake. I teach how to make this cake in my 30 Minute Cake Decorating Course: Fabulous Cakes, Fast!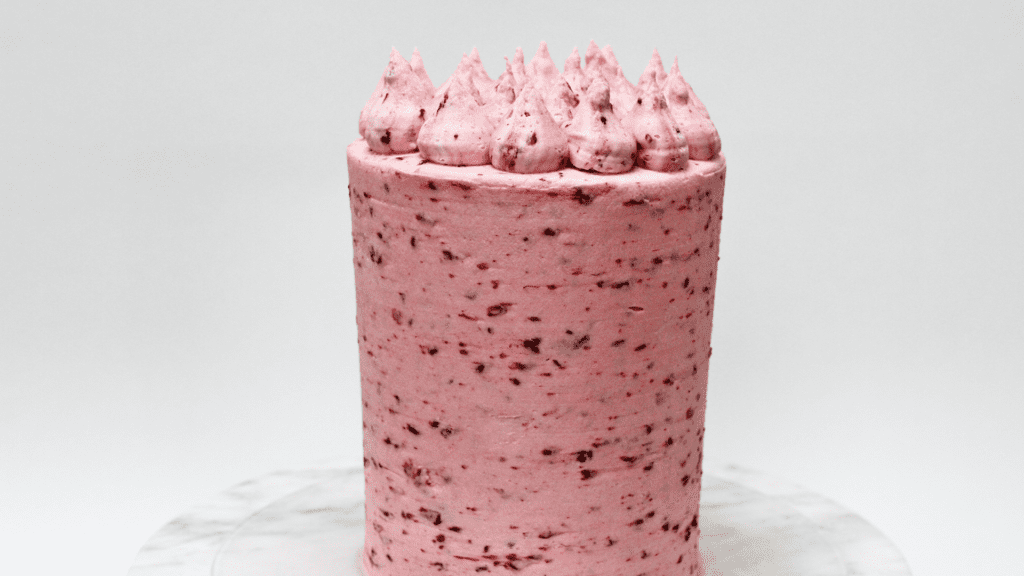 If their favourite food doesn't pair well with cake, like tacos, pipe it onto the cake as a decoration instead! Learn how to pipe these tacos and make the cactus cake topper with just one ingredients in my Taco Tuesday Cake Class.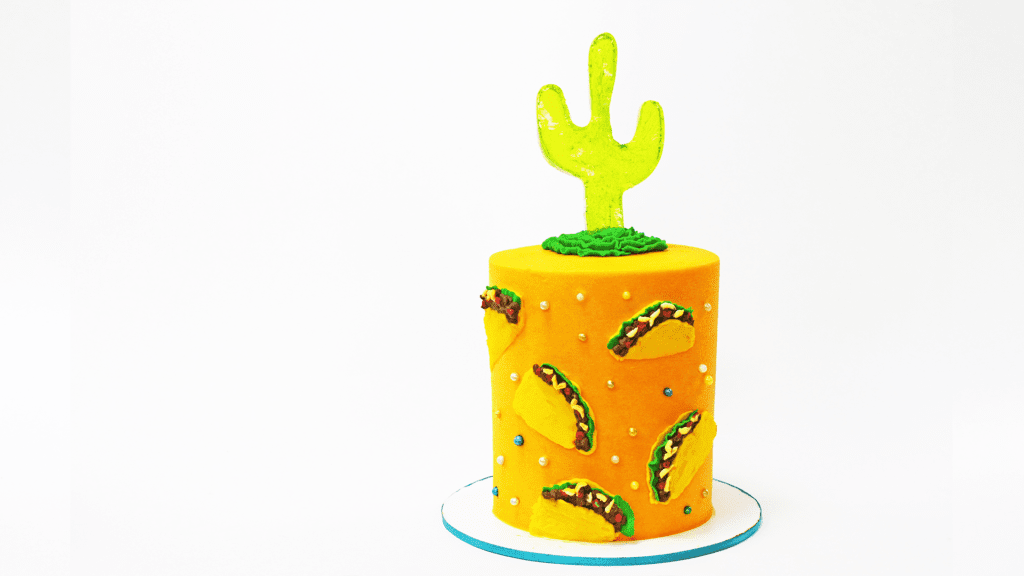 A favourite animal or pet can be painted onto a cake, like this elephant I'm painting using coloured buttercream and a paintbrush.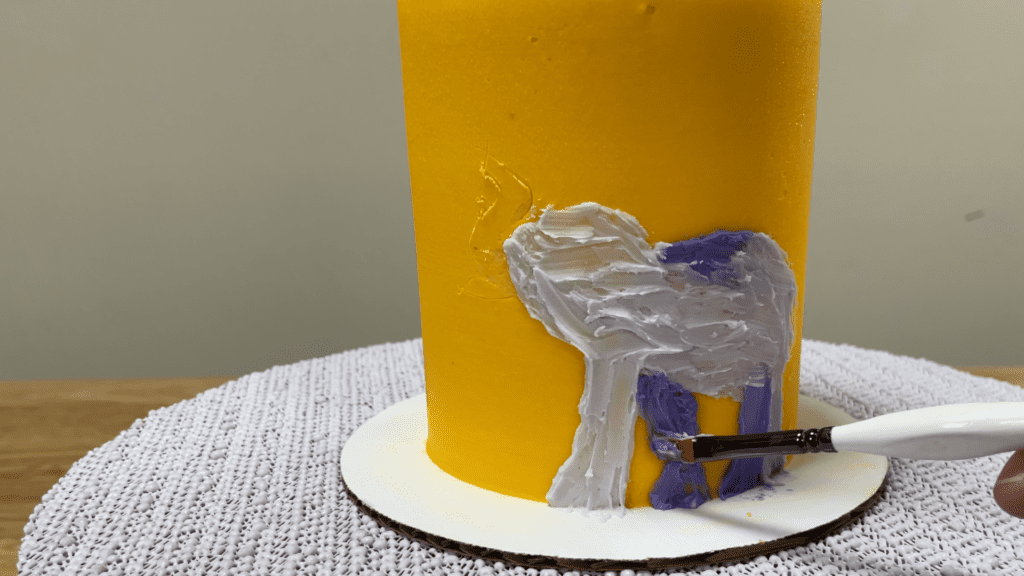 I like to outline the shape of the animal first. I print a picture of the animal and cut it out and then press it against the cake (after the frosting has set so it's firm!) and trace around it with a toothpick.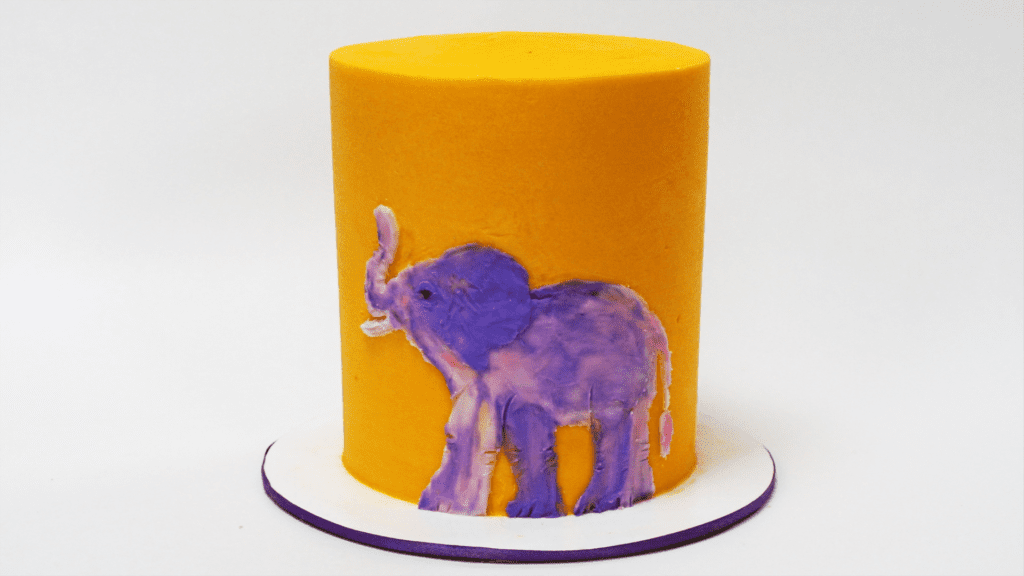 Or if you're nervous about making mistakes, pipe the design onto a piece of parchment paper, tracing an image underneath.
Press the design onto the side of a cake and then place the cake in the fridge with the parchment paper still attached. Leave it for about an hour, so that the piped animal sets and attaches to the side of the cake. The peel the parchment paper off slowly.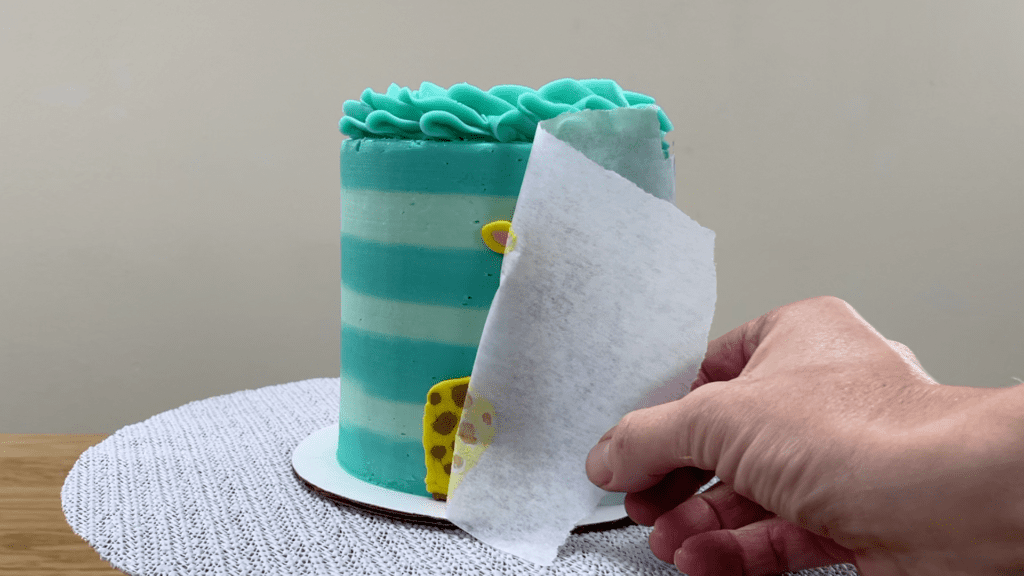 The piped animal will remain on the side of the cake!
I hope you've seen some ideas you like. Check out my online cake school for LOTS of cake designs and courses on different buttercream techniques!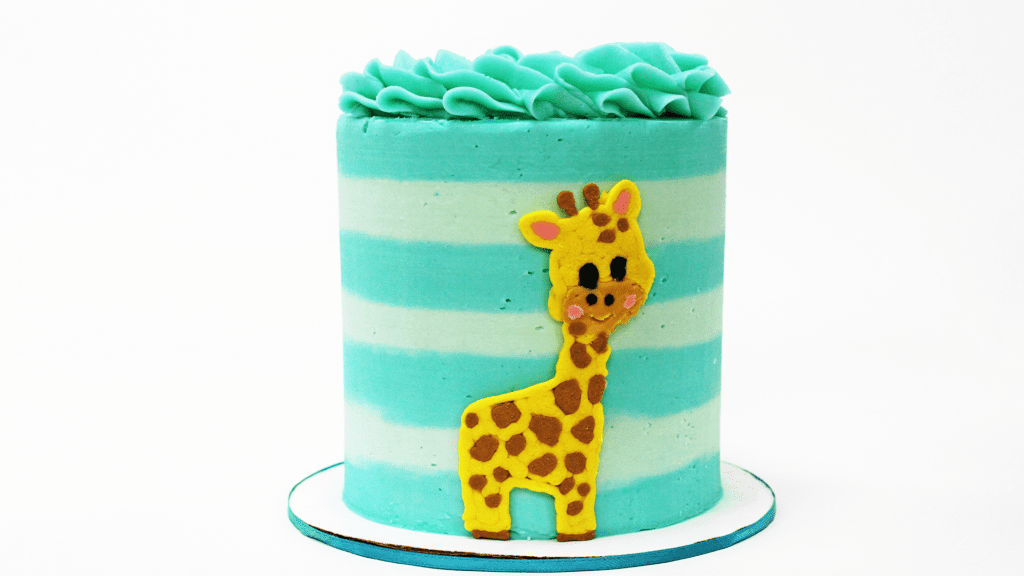 Here's the video version of this tutorial: