There are so many ways to make wafer paper cake decorations if you know a few tricks! In this tutorial I'll show you how to shape wafer paper, how to colour it and how to attach it to cakes.
How to shape wafer paper
You can shape wafer paper by folding it, cutting it, or molding it. To fold it, use elaborate origami techniques or try something simple. For a fan, fold it back and forth in an accordion style.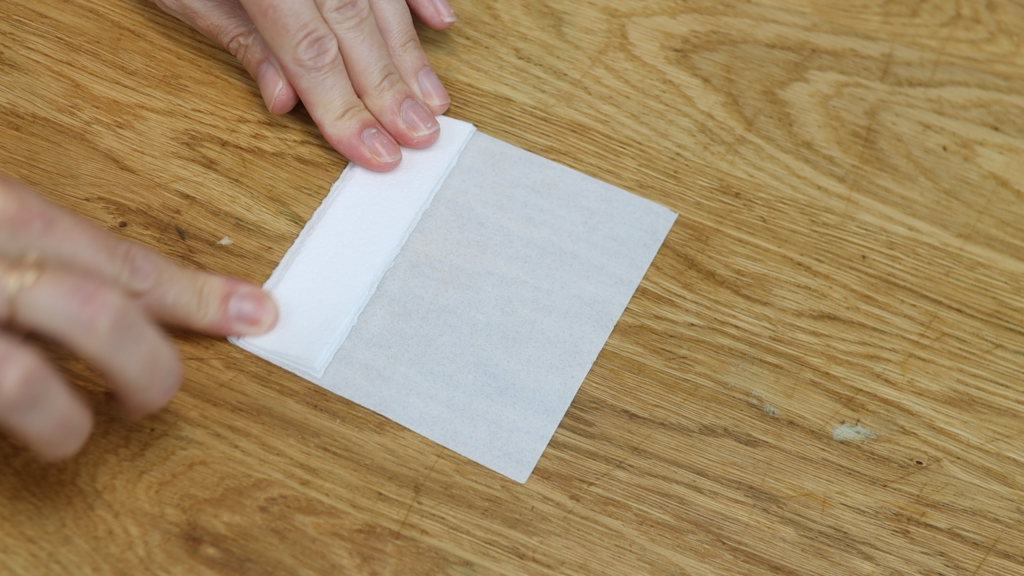 To attach the base of the fan, brush it with water to make the wafer paper sticky. Then pinch it together or clip it with a clothes peg and leave it to dry for about an hour.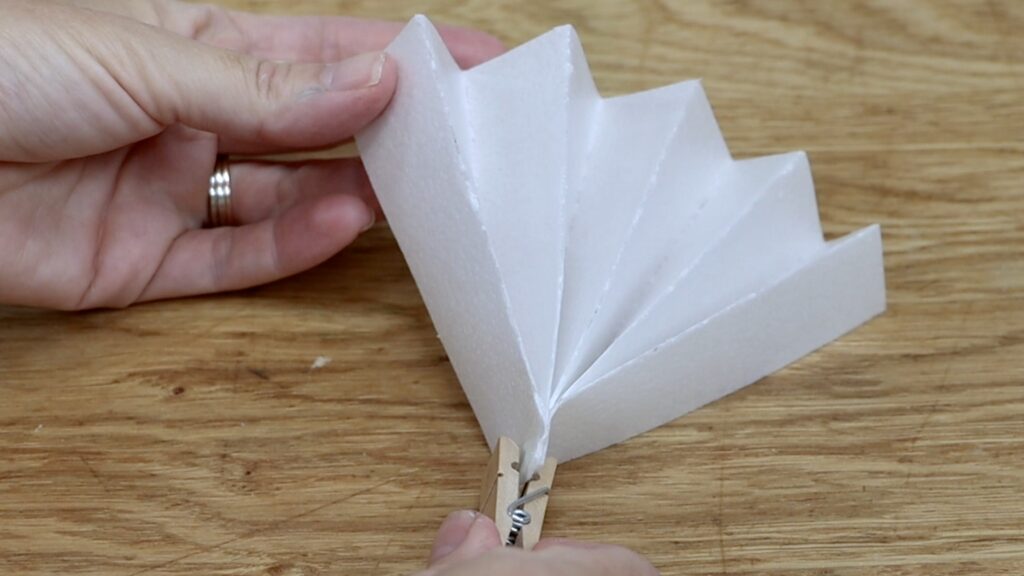 Alternatively, cut wafer paper into whatever shape you like. I'm cutting out some simple leaves here or you can make flowers by cutting out each petal individually.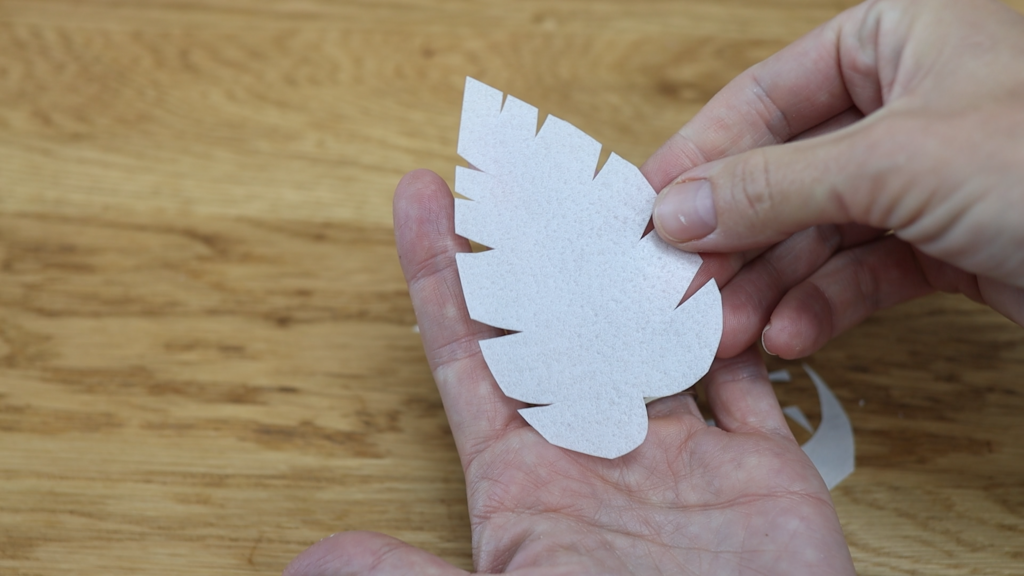 For really fun, artistic results you can mold or drape wafer paper into sails. Dip the paper into a tray of water, letting it sit there for about 30 seconds to get very supple. Then lift it up and put it onto a non-stick surface like parchment paper or a silicon mat.
You can manipulate it by twisting it with your fingers to shape it. Leave it to dry overnight to set the shape.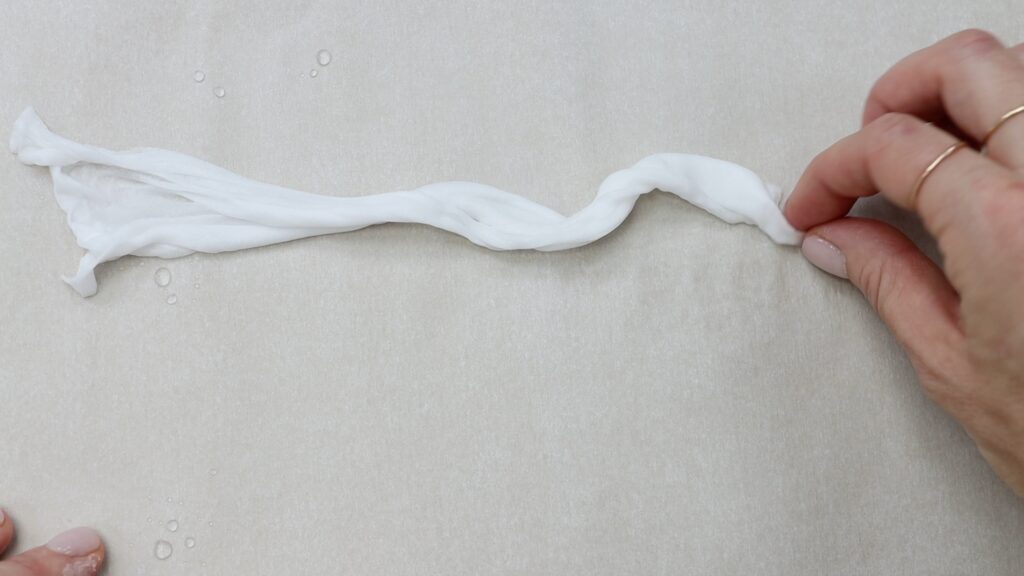 How to colour wafer paper
There are lots of different ways to colour wafer paper using gel colours. These are the ones that you would use to tint your buttercream. For sails, add gel colour to the water before you dip the wafer paper into it. The colour will look different in the tray of water compared to the final colour on your wafer paper. The benefit of colouring your wafer paper this way is that you'll get perfectly even coverage all over.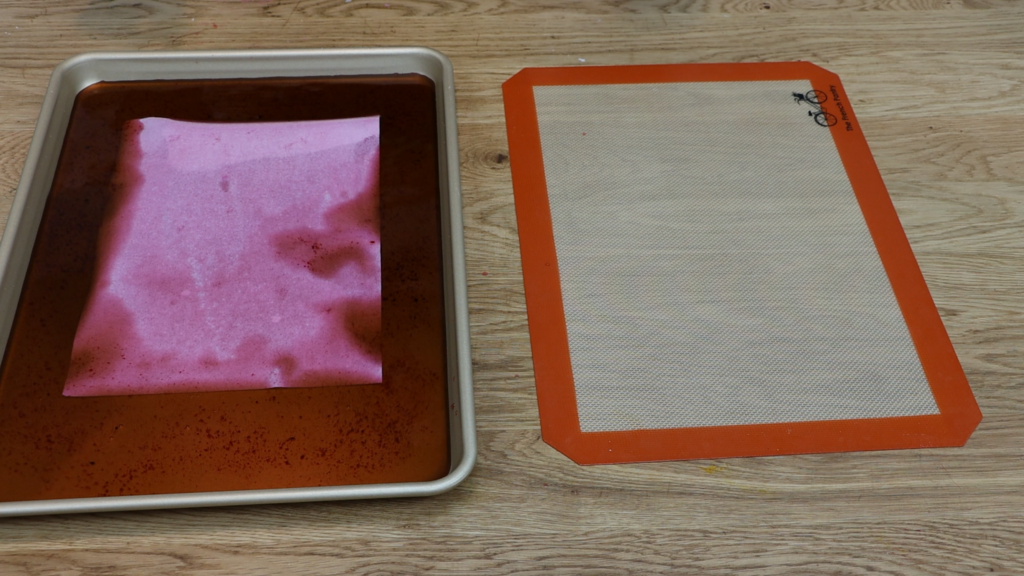 You can also paint colour onto your wafer paper. The most affordable way of doing this is by mixing a gel with either water or alcohol. However, this is not ideal because the gel tends to clump within the water so it's doesn't provide even coverage. The wafer paper will be brittle so it's likely to snap while you paint or move it.
To prevent snapping and to make a more even colour, mix the gel with glycerin. This will make a much thicker paint which you can brush onto your shapes but it won't absorb very well. The colour will sit on top of the wafer paper rather than sinking in.
For the best results use both glycerin and either water or alcohol. This will make the wafer paper very supple so it doesn't snap and you'll get a beautiful coverage of colour. The benefit of alcohol over water is that it evaporates more quickly so your shape will dry more quickly.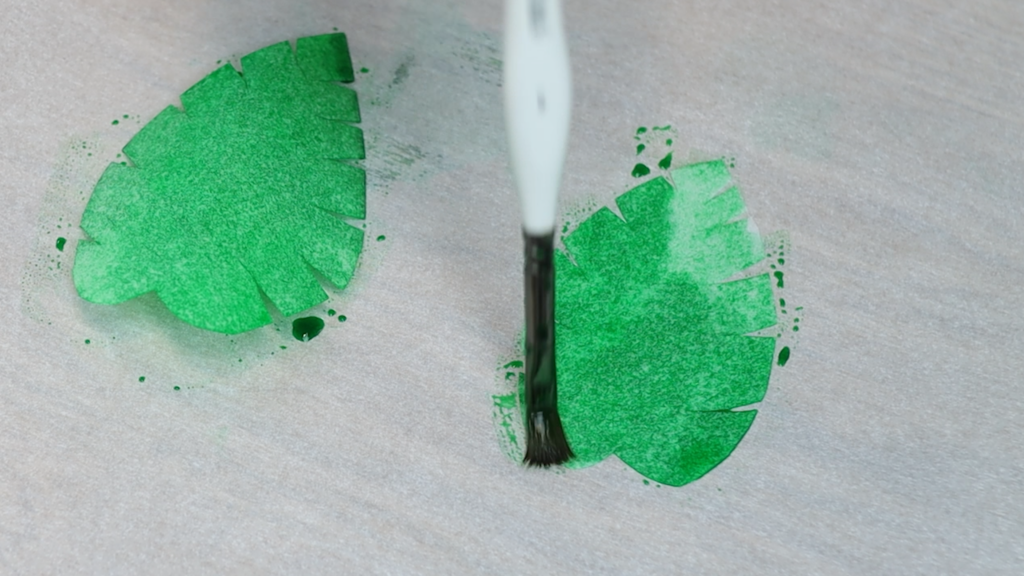 Instead of painting onto your shape after cutting it out, you can paint the wafer paper before shaping it. This is navy gel colour with glycerin and vodka:
Brushing back and forth over the wafer paper gives fairly consistent coverage. Brush both sides of the wafer paper if both sides will be visible on your decoration. If you notice it gets quite sticky you can use cornstarch to take that away. A powder brush is best for this to spread the cornstarch evenly without leaving big clumps on the paper. To make wafer paper to be shimmery or glittery, use luster dust or disco dust or edible glitter. Brush it onto the sheet also using a wide powder brush for even coverage.
For metallics, mix a luster dust like gold or silver with alcohol. Instead of alcohol you can use a clear extract like lemon extract or clear vanilla extract. If you use too much liquid the paint won't be bold so aim for a thin paste consistency. Dip a thin paintbrush into it and then paint onto your wafer paper. For metallic accents paint along creases or around the edges.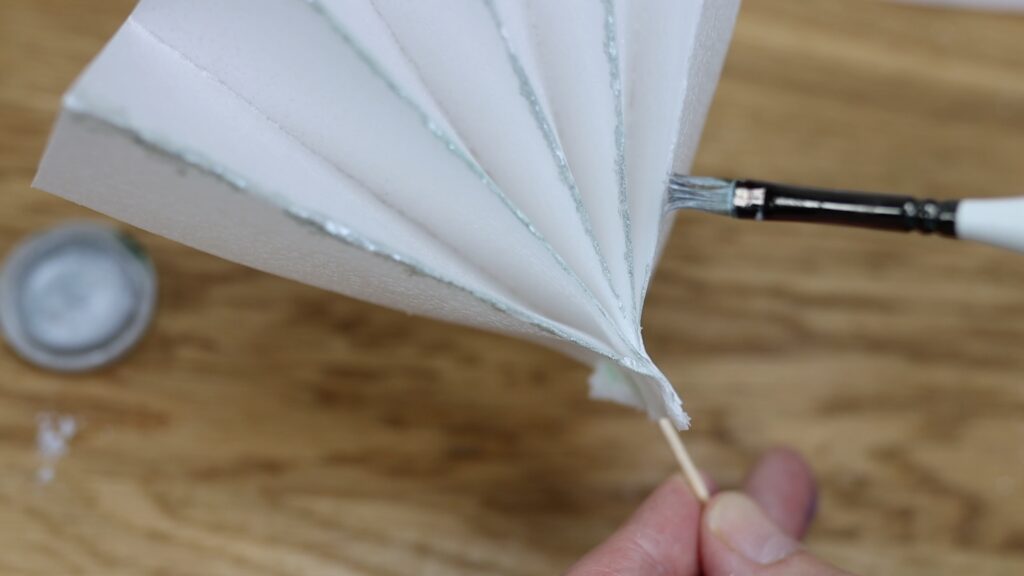 How to attach wafer paper cake decorations to cakes
How do you attach wafer paper to cakes? If the frosting on your cake has set, push the wafer paper decorations firmly into the frosting. This works for flexible decorations like ones that have been painted with glycerin.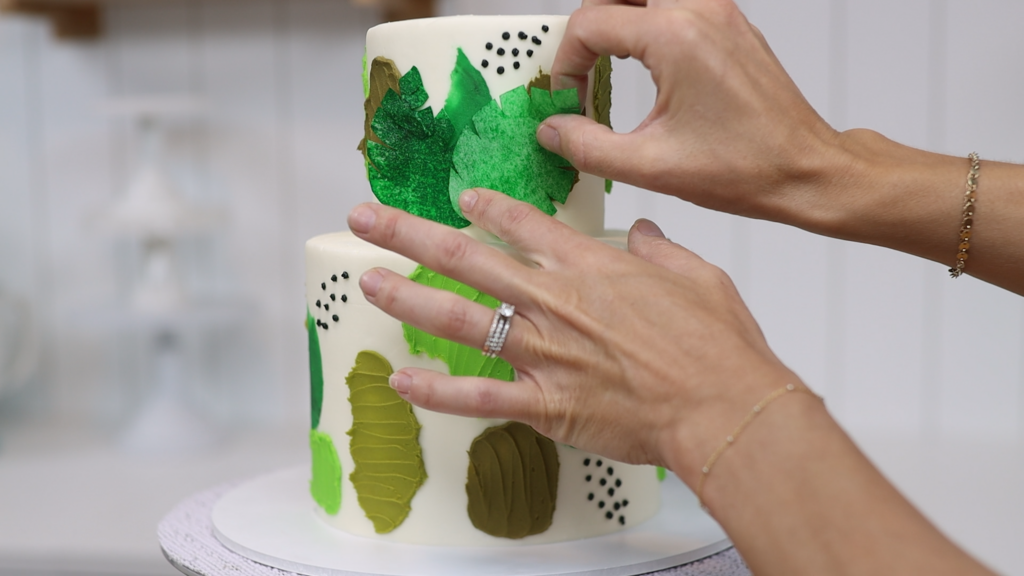 It also works for very firm decorations that have been soaked in water and dried to become hard. The wafer paper steam for this latte attaches to the firm frosting with gentle pressure.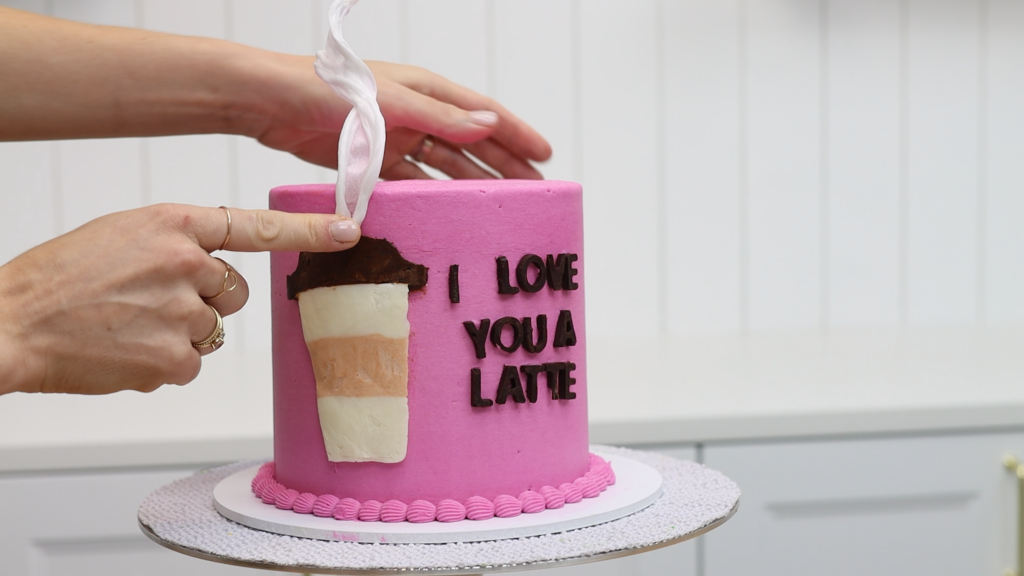 If the decorations don't stick because the frosting has set, spread some fresh frosting as glue to attach them.
You can also attach wafer paper decorations so that they stick out from a cake for a gravity defying effect! Poke a toothpick into the decoration while the wafer paper is sticky. For sails, place the toothpick after dipping the wafer paper, while shaping it.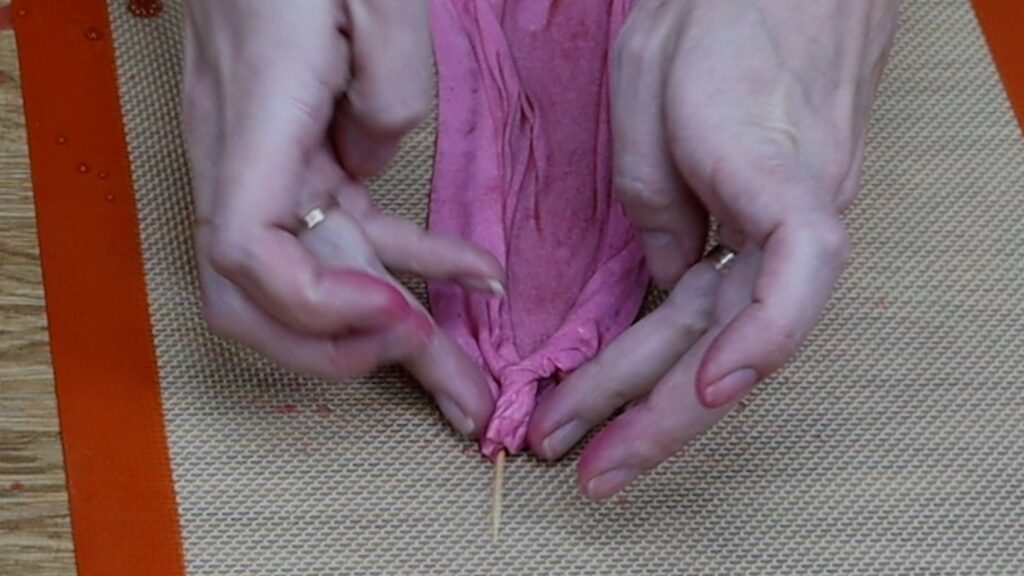 For folded wafer paper decorations, use water to make the wafer paper sticky and push a toothpick into that crease.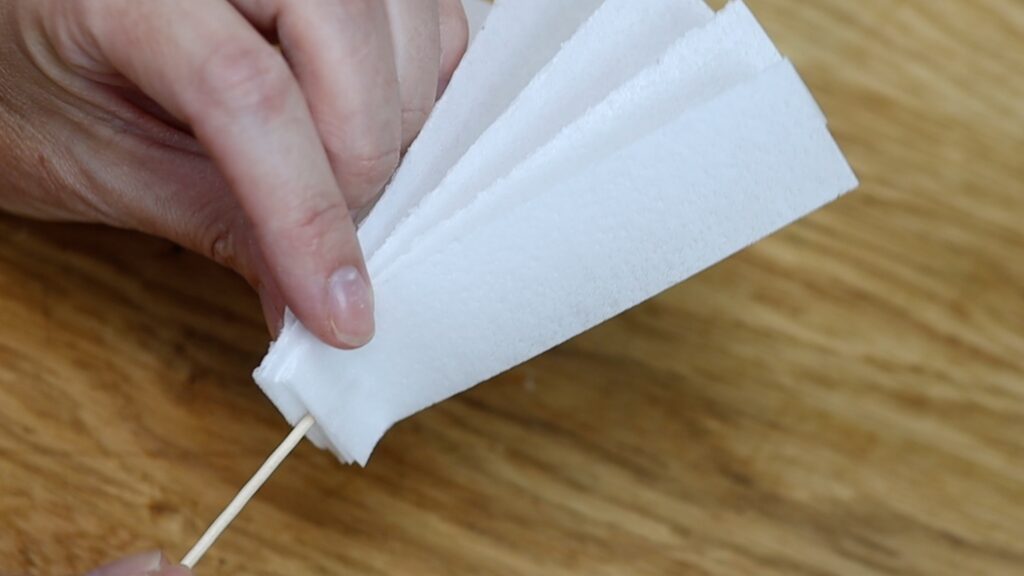 When the wafer paper dries, the toothpick will be held in place. Then poke the toothpick into your cake to attach your decoration.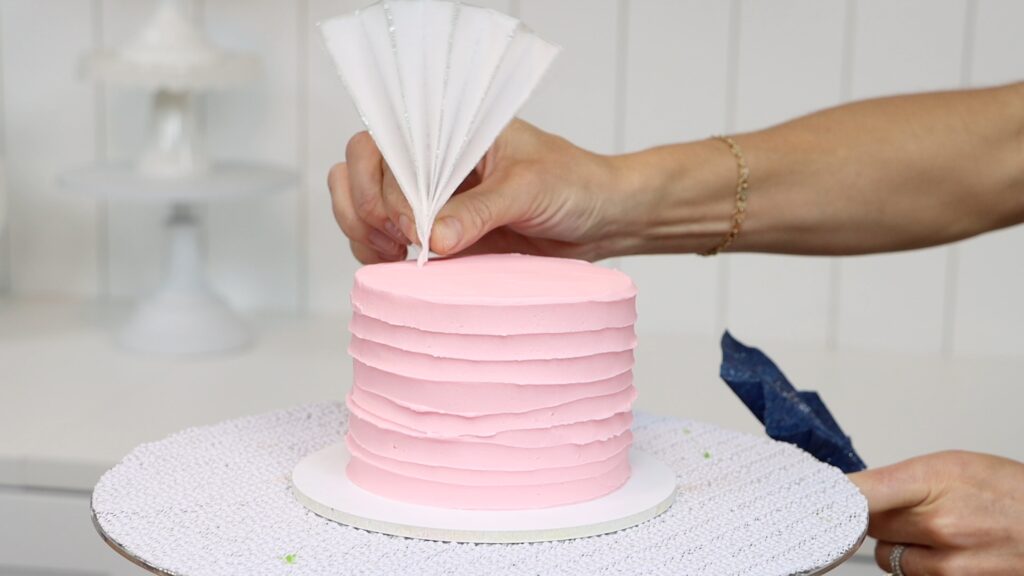 I hope this tutorial has been useful! Visit my cake school to learn hundreds of cake decorating techniques and designs!
You can also watch a video of this tutorial on wafer paper cake decorating: